Best 9 Free and Paid Instagram Courses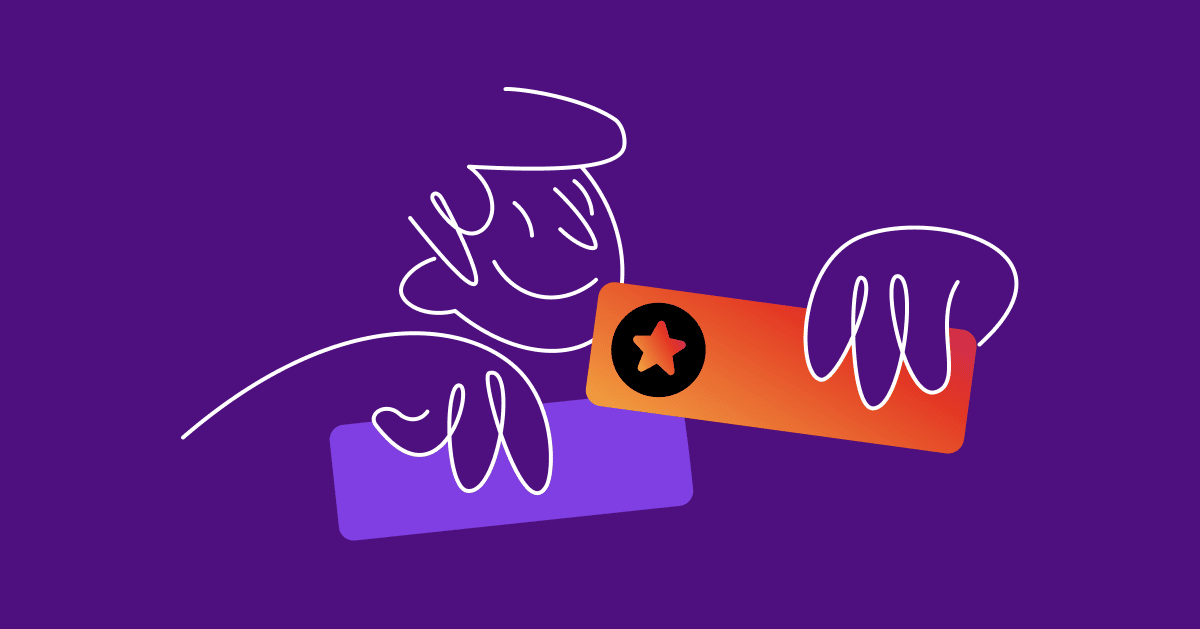 Want to boost your Instagram (IG) marketing skills? Courses and certifications are a great way to learn how to use Instagram more effectively and grow your brand on the social media platform.
Whether you want to level up your Instagram Stories or understand the latest Instagram marketing strategies, you'll find what you need in the following nine best paid and free courses that will support your Instagram success.
Best 9 free and paid Instagram courses
Browse our list of the top Instagram marketing courses and tutorials:
Intro to Instagram Automation (ManyChat)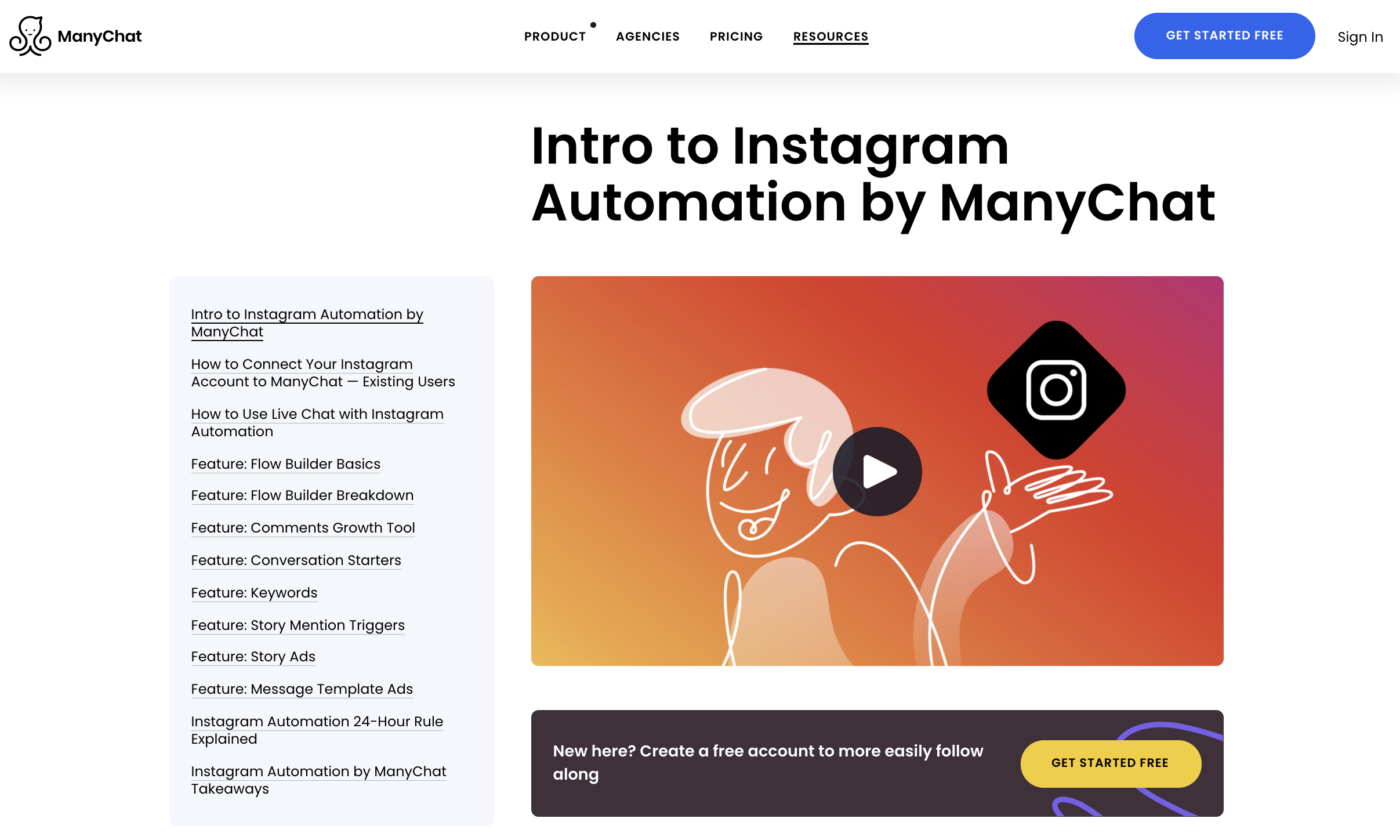 Instagram Automation by ManyChat is a solution for businesses to automate responses, giving businesses back valuable time. From product FAQs to recovering sales, this online course and how to guide explains how Instagram Automation by ManyChat works and how to set it up for your business. 
You'll learn how to:
Connect your Instagram account to ManyChat
Usie automation features to grow your following
Run conversational Instagram ads
Leverage automation best practices
Use Live Chat with Instagram
Cost: Free
Teacher: Mackensie Libermann, founder of Orca Marketology
Length: 60 minutes
Who it's for: Chat marketers
Grow Your Business with Instagram (Shopify)
Shopify's Instagram marketing course is ideal for entrepreneurs and brands that want to grow their following on IG.
Taught by Gretta van Riel, one of Australia's top serial entrepreneurs, this course provides the strategies and templates she uses to appeal to audiences and take advantage of digital marketing trends. You'll also learn tips on finding your niche, running an Instagram Live, creating Shoppable Instagram posts, and other marketing tools to sell online. 
In this course, you'll learn:
How to build an engaged Instagram following
Content ideas that turn followers into paying customers
How to create an Instagram sales funnel
Influencer marketing tips
Cost: Free
Teacher: Gretta van Riel
Length: 2 hours 3 mins | 32 lessons
Who it's for: Entrepreneurs and small business owners
Instagram Marketing Courses (Udemy)
Online course provider Udemy offers top-notch Instagram marketing courses for professionals and students. Hundreds of thousands of students eager to build an influential Instagram account have taken Udemy's certifications and courses with great success and insights into marketing strategies.
Its bestseller, Instagram Marketing 2021: Complete Guide to Instagram Growth, is perfect for small businesses that don't know where to start on Instagram for a social media strategy. This course is 7.5 hours long with nine downloadable resources and offers certification upon completion of the Instagram marketing course.
You can also browse more specific courses to learn detailed marketing strategies, customer psychology tips, and Instagram ads best practices.
Cost: Between $14 and $25 per course, on average
Teacher: Various
Length: Various
Who it's for: Professionals and new marketers
Instagram for Business (Facebook Blueprint)
What better way to learn about Instagram marketing than from the brand itself? Facebook Blueprint's course, A Beginner's Guide to Instagram for Business, teaches you how to promote your products and services on the social media platform to a global audience. The lessons are short and easy to understand and provide you with a quick overview of how to leverage Instagram as a social media marketing business. 
You'll learn:
How to set up an Instagram for Business account
Tips for telling your visual story on Instagram
How to use Instagram Insights
Best practices for promoting your posts on Instagram
There are no certifications or exams required for the social media marketing course. 
Cost: Free
Teacher: Facebook
Length: 10 minutes
Who it's for: Newcomers to Instagram
Social Marketing Certification (Hootsuite)
If you want to improve your skills as a social media marketer on Instagram and other networks, Hootsuite's Social Marketing Certification is for you. This course is packed with topics including:
How to build a social media strategy
Community building tactics
Social media ads
Content marketing
Hootsuite's course offers many different learning formats for social media marketing like video, quizzes, texts, and downloadable PDFs—perfect for all types of learners. You can even opt to take an exam at the end of the course (highly recommended). If you pass, you'll receive a certificate you can add to your LinkedIn profile, website, or resume. The best part? Your social media marketing course certification will never expire! 
Cost: $199
Teacher: The Hootsuite Team
Length: 6 hours
Who it's for: New social media marketers
Instagram Domination (Foundr)
Struggling to grow your Instagram account following with marketing strategies? Look no further than Foundr's Instagram Domination masterclass. In this training, Instagram marketing expert and CEO Nathan Chan walks you through the proven system Foundr uses to grow its own Instagram account. It's widely hailed as one of the most comprehensive courses to learn Instagram marketing.
You'll learn:
Instagram basics
Nathan's Unicorn Strategy to improve post engagement
How to find and work with influencers
The best ways to keep your target audience engaged
Tactics to gain followers and generate sales on Instagram
Cost: $1997
Teacher: Nathan Chan
Length: TBD
Who it's for: Intermediate Instagram marketers
Becoming an Instagram Influencer: Creating Authentic Content and Monetizing Your Following (Skillshare)
Want to become an Instagram influencer? Join lifestyle photography Sean Dalton (@seandalt) as he shows you exactly how to become one in this Instagram course on Skillshare. Sean grew his following by over 25,000 followers in nine months by working with brands and navigating the Instagram algorithm. Steal his tips to replicate his success!
You'll learn how to grow and monetize your Instagram account, plus how to:
Create a consistent theme
Edit photos
Post high-quality Instagram content
Find Instagram hashtags
Cost: Free with Skillshare 7-day trial
Teacher: Sean Dalton
Length: 60 minutes
Who it's for: Instagram influencers
iPhone Photography Essentials (Skillshare)
Travel and lifestyle photographer Sean Dalton is back in his iPhone Photography course for Skillshare. In this course, Sean helps you capture professional-looking photos using only your iPhone camera. No expensive camera equipment or lenses needed.
You'll learn:
The best iPhone settings to produce beautiful photos
The best free apps for editing
How to find the best lighting for photos
How to capture the perfect composition
Tips and tricks for taking iPhone photos
How to tell stories with your images
Cost: Free with Skillshare 7-day trial
Teacher: Sean Dalton
Length: 95 minutes
Who it's for: Anyone taking photos for Instagram with an iPhone
Analytics & Authenticity on Instagram: Crafting Your Digital Presence
Designer and illustrator Sophia Chang has made a name for herself in the art, design, and streetwear community worldwide. This Instagram course teaches you step by step how to build a personal brand on Instagram, covering everything from analytics to community engagement on Instagram.
You'll learn about:
Finding a passionate niche
Representing your passions through photography
Interacting with followers in a meaningful way
Setting goals for Instagram growth
Tracking growth through analytics
Cost: Free with Skillshare 7-day trial
Teacher: Sophia Chang
Length: 49 minutes
Who it's for: Businesses and creators on Instagram
Instagram and the world of social commerce are moving fast. To stay ahead, you need to keep learning and improving your digital marketing skills with Instagram marketing courses. The courses and certifications above can help you build powerful Instagram accounts that turn followers into customers. 
Build your brand online with ManyChat + Instagram. Start free today.
The contents of this blog were independently prepared and are for informational purposes only. The opinions expressed are those of the author and do not necessarily reflect the views of ManyChat or any other party. Individual results may vary.