8 Tried-and-True Holiday Marketing Tips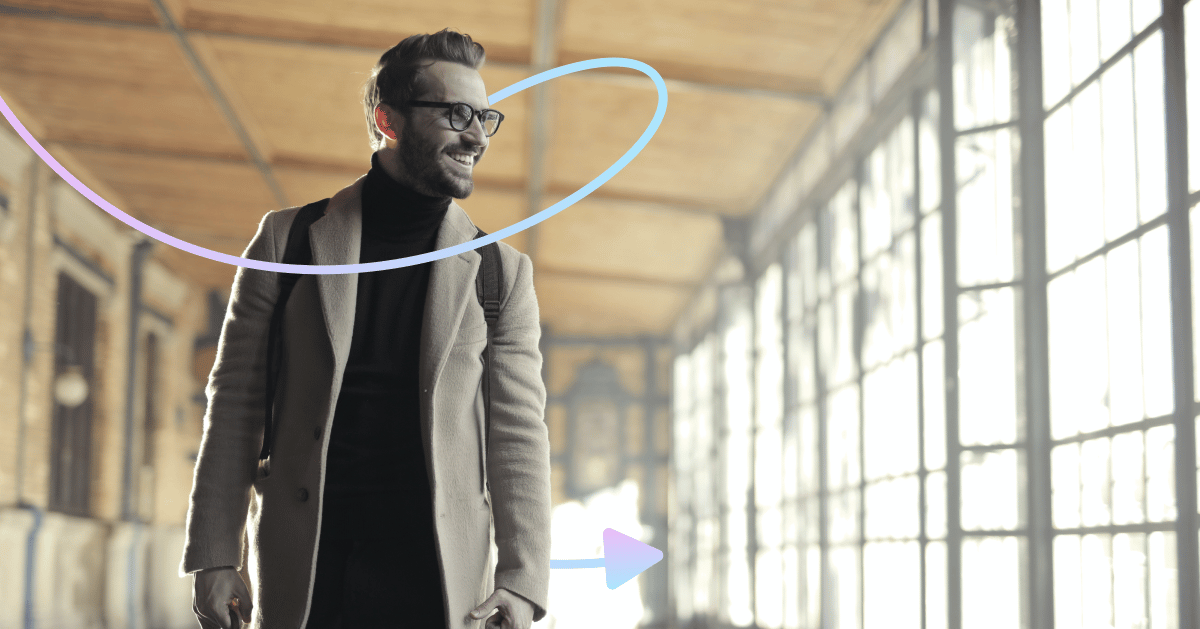 Move over, pumpkin spice latte; it's peppermint mocha's time to shine as we enter the craziest part of the Q4 online retail season! If you haven't planned your holiday marketing strategy yet, now's the time to get started.
There are several ways you can take advantage of shoppers' urge to splurge this holiday season. Set up Facebook ads to acquire new customers, add Live Chat to your website to nudge visitors further down the sales funnel, send product recommendations and deals through SMS—the opportunities are endless.
Holiday promotional tactics require varying degrees of effort, but when done well, can help you increase sales and revenue this holiday season.
If you haven't established a plan yet, here are eight tried-and-true survival tips (plus a bonus!) for the holiday season to get you through.
1. Launch a holiday campaign on social media
Think you're too late to start your holiday marketing on social? You're not! There's a reason the last Saturday before Christmas is called "Super Saturday." From leveraging user-generated content to doling out gift guides in Messenger, there are many festive, creative social media campaigns you can run today to get those shopping carts piled higher than Santa's sleigh this season.
If you need some inspiration, check out 10 Social Media Holiday Campaign Examples that Crushed It. 
2. Create a Thanksgiving Day marketing strategy
Bummed you'll be missing out on Black Friday this year? Don't sweat it. In 2019, sales for Thanksgiving day totaled $4.2 billion, according to Adobe Analytics—a 14.5% year-over-year increase. It's clear that Turkey Day bargain hunters are ready to shop just as much as their Black Friday-loving counterparts. 
Get ready to sell. Read 7 Best Thanksgiving Marketing Ideas for Chat Marketers.  
3. Run Cyber Monday deals early
Stores like Walmart, Target, Kohl's, and Home Depot, already announced that their doors would be closed this year for Black Friday. However, most are going to run Black Friday deals online through to Cyber Monday and beyond. Between their online and brick-and-mortar stores, stores like Home Depot will run holiday deals for two months. Surely you can pull together a promotion during that post-Thanksgiving but pre-Christmas time period too?
Want to prepare for Cyber Monday? Read 9 Top Cyber Monday Marketing Ideas for 2020.
4. Start offering curbside pickup for a discount on products
One of the most significant shopping changes resulting from the COVID-19 pandemic was an increase in curbside delivery orders. The holiday season this year will be no different. When done well, curbside pickup can turn your brick-and-mortar business into a money-making machine this season.
Take advantage of this trend. Learn How to Set Up Curbside Pickup with ManyChat. 
5. Take advantage of consumer spending habits
Think about the last time you bought a gift for someone. Maybe it was your partner's birthday or an anniversary—or perhaps it was around the holidays like Christmas or Hanukkah. Brands that cash in on typical consumer behavior around the holiday season are the ones that stay on top. No matter what you sell, the holidays are one of the easiest times to convince shoppers to open their wallets.
Want to stay top of mind with your customers this year? Get the top nine tips in ManyChat's Complete Holiday Marketing Guide.  
6. Write holiday-inspired copy for your organic and paid campaigns
'Tis the season for chunky sweaters, hot chocolate, and definitely some writer's block when it comes to crafting ads. Stakes are high during the holiday shopping season. Do you know what you'll say to your customers to get them excited to buy?
Avoid writer's block and generate more sales this year by reading the Best December Quotes for Holiday Marketing Copy. 
7. Launch a holiday ad campaign to drive last minute sales
You can bet your last candy cane that your competitors will be running ads on Facebook, Google, and Instagram during the festive season. Budget, placement, alternative strategies, and keywords—there's a lot that goes into planning your ad campaigns during the holidays.
Want to stand out in an overcrowded market? Get the 10 Best Tips for Holiday Advertisers. 
8. Copy proven holiday ad campaigns that work
If there's one thing the pros get right year after year, it's creating clever ads that get people excited to buy. But what does an effective digital ad even look like?
Learn from the experts by reading 14 Clever and Creative Digital Holiday Ads.
Bonus tip: Run abandoned cart SMS campaigns
Did you know that nearly 88% of online shoppers abandon their cart before checkout? If you're putting in the hard work (and money) to drive people to your website, you may as well put a system in place that can help recover lost sales. 
When done strategically, abandoned cart messages can earn more revenue for your store and create a better customer experience that keeps shoppers coming back for more. Read How to Reduce Abandoned Cart Rate with SMS to learn how to implement this tactic for your retail business. 
Drive more sales this holiday season with ManyChat
It's never too late to start thinking about how you'll engage customers—both old and new—during the holidays. People lose interest in a brand if they don't feel it provides good service, value, or customer experiences, especially during stressful times. (Um, hello, family get-togethers AND a pandemic? Cue the booze.)
ManyChat's marketing automation tools help you do just that (and then some), so you can generate greater revenue and connect with customers during the busiest shopping season of the year.
Grow your contact list and increase holiday sales this year with ManyChat. Start free now.
The contents of this blog were independently prepared and are for informational purposes only. The opinions expressed are those of the author and do not necessarily reflect the views of ManyChat or any other party. Individual results may vary.