10 Social Media Holiday Campaign Examples That Crushed It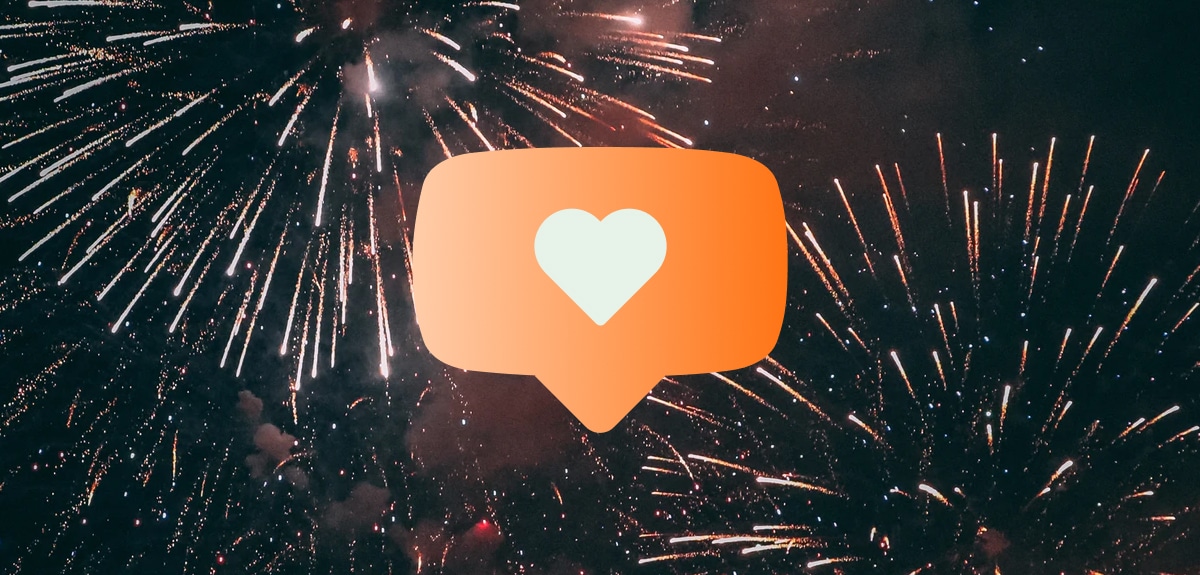 It's no secret that 57% of consumers prefer to shop online.
The high street, full of brick and mortar stores, is dying as eCommerce takes over.
That's a huge change for any retail business—especially when it comes to the holiday season.
People are ditching a shopping trip to purchase gifts from the comfort of their own home. It's why eCommerce sales reached $7.9 billion on Cyber Monday in the U.S. alone.
But with online shopping becoming so popular, you'll find yourself fighting against other brands to compete for your shopper's attention.
So if you need inspiration for an upcoming Father's day promotion or Memorial Day email campaign, we're here to help. In this guide, we'll share 10 of the best holiday social media campaigns we've seen and touch on the importance of bot marketing for your business.
Use them as a source of inspiration for your next one:
1. Starbucks' Red Cup Photo Contest
Think of a holiday-related social media campaign, and I'm sure this comes to mind.
Starbucks has a creative way to get more brand visibility that ties in with the holiday season. They serve drinks in limited edition red cups that are only available during the holidays, and people look forward to it every year.
In fact, the red cups are so popular that Starbucks run a competition for people to decorate their red cups. The best-designed cups get reposted to Starbucks' Instagram or Twitter profile.
This works for two reasons:
Customers get to brag about a shout-out on Starbucks' Instagram page;
Starbucks generates a ton of user-generated social media content for them to post, without actually having to do anything.
To date, the trending hashtag, #RedCupArt, has over 2,300 posts on Instagram.
2. REI's #OptOutside Movement
Thanksgiving and Black Friday are some of the busiest holiday shopping days of the year. It's estimated that more than $11.5 billion worth of sales were made within those weekends alone last year.
However, REI made a bold decision to close all of its stores for Black Friday. They were making a stand on reducing waste and the impact it has on nature.
REI encouraged their audience to use the #OptOutside hashtag to show their support for their decision to close. As a result, they didn't make any sales. But their social media impressions grew by 7,000%, with a massive 2.7 billion media impressions in 24 hours.
3. Patagonia's #LoveOurPlanet Campaign
Love the REI idea, but don't want to close your shop on the biggest shopping day of the year?
You can still show your brand values, and encourage sustainable shopping, with a campaign like Patagonia's. Their #LoveOurPlanet marketing campaign promoted the fact that 1% of all Black Friday purchases were donated to environmental nonprofits.
The result was over $10 million in sales on Black Friday—a huge scoop of the money people are already spending. You can help tip them over the edge for your business by focusing on your own brand morals.
4. Ikea Valentine's Day Messages
Social media holiday campaigns don't need to be complex. You can get your holiday message across, and also promote your brand, with a few simple photos on any social media platform.
This holiday marketing campaign example shows that: it's a series of IKEA products with cheeky Valentine's Day captions, such as "Let's Spoon" and "You Turn Me On" to make people laugh.
It's a superb (yet simple) way to include humor into your marketing campaigns; something that boosts advertising recall and customer enjoyment.
5. Deliveroo's Game of Thrones-themed Easter Eggs
When we think of holiday promotion ideas, we tend to think of how our existing products can tie-in with the day itself.
However, you can tie popular events with holidays to get social media engagement.
Take Deliveroo, for example. They did this when they tapped into the hype of the final Game of Thrones season, which happened to air around Easter. They offered Game of Thrones-themed Easter eggs, which people loved and shared with their own friends.
The best part about this campaign, though, was that it didn't just focus on Deliveroo.
Sure, their brand was the part that made it possible: by delivering easter eggs to their audience. But their brand wasn't the focal point. The Game of Thrones attachment was, instead—which felt less biased and appealed to more people.
6. Lowes 4th July Campaign
Need more inspiration for simple holiday social media campaigns that don't cost an arm and a leg to produce?
Lowes' marketing campaign for 4th July is old (released in 2013) but gold.
Again, the concept is extremely simple. They released a stop-motion video creating fireworks from their products, and shared the video on social media.
You can easily replicate this with little-to-no budget in your own 4th of July ads. Just grab a few of your best products, photograph them, and turn them into a stop-motion video or GIF. It's cheap to create and plays on the fact that videos are a consumers' favorite type of content to see from a brand on social media.
7. John Lewis' 2019 Holiday Ad
In the UK, department store John Lewis has made a name for themselves when it comes to Christmas ads. People wait for their annual advert, which usually gets released around November time.
(To think of it, it's smart: 60% of US consumers start holiday shopping before December.)
The John Lewis Christmas adverts have a theme every year, with a unique soundtrack to go alongside each. This year's was Excitable Edgar the Dragon, alongside a specially-recorded song from Bastille. It has over 10 million views from YouTube—and that's without the millions of people who watch the advert on traditional TV.
John Lewis has become so iconic for its Christmas campaigns that media publishers regularly upload their own versions (including The Liverpool Echo with 860K views and Evening Standard with 1.1M views) to cash-in on people searching for it.
Plus, to play on the social media side, John Lewis also created an Edgar-inspired Snapchat filter and corresponding Twitter emoji.
Talk about a huge scale holiday campaign.
8. Daniel Wellington's UGC for Valentine's Day
We've briefly discussed the value of user-generated social media content with Starbucks' red cup contest.
However, you don't need to run an extravagant annual competition to get the same UGC around holiday seasons.
Take Daniel Wellington, for example. They partnered with an influencer for Valentine's Day by sending them a gift, which they photographed and uploaded to their own feed. Daniel Wellington simply reposted the post to their Instagram account.
This influencer marketing approach is a great way to boost brand awareness and cut through the thousands of social media campaigns you're competing with around the holiday season.
And, the best part? The only effort required is sending your product to an influencer, asking them to share it with their followers, and reposting the same content to your own feed. It's simple—but effective.
9. PayPal's' April Fools Twitter Prank
Who said social media holiday campaigns had to be based around traditional events?
PayPal proved this wasn't true when they jumped on April Fools. Their social media team posted a fun (but fake) tweet that said they're releasing a device that allows you to print money. It shows their brand has humor—and got people talking.
Over 4,000 people replied to the tweet itself, and another 12,000 liked it:
10. Nordstrom's Messenger Bot for Gift Ideas
There's no doubt that Christmas is the most popular time to shop for other people.
However, it's easy to get overwhelmed with gift-buying—especially when you're buying for somebody important, or lots of people at once.
Nordstrom created a time-limited Messenger bot to help their customers with this problem. The chatbot asked a series of questions to help someone find the best gift, such as "where would this person go on vacation?"
It suggests some of their own products based on the answer:
The best part: It's likely easier (and cheaper) to create a Facebook Messenger bot than you might expect. Simply set-up a few questions and corresponding answers, and you've got a great way to deliver personalized product recommendations during the holiday season.
Which holiday marketing campaign was your favorite?
Social media campaigns around the holiday season don't have to be elaborate.
Sure, some of the examples we've shared here need massive budgets and lots of planning, but you don't have to compete with that. You can draw parts of each example to use as inspiration for your next successful holiday marketing campaign—even if you're working with a small budget.
The contents of this blog were independently prepared and are for informational purposes only. The opinions expressed are those of the author and do not necessarily reflect the views of ManyChat or any other party. Individual results may vary.