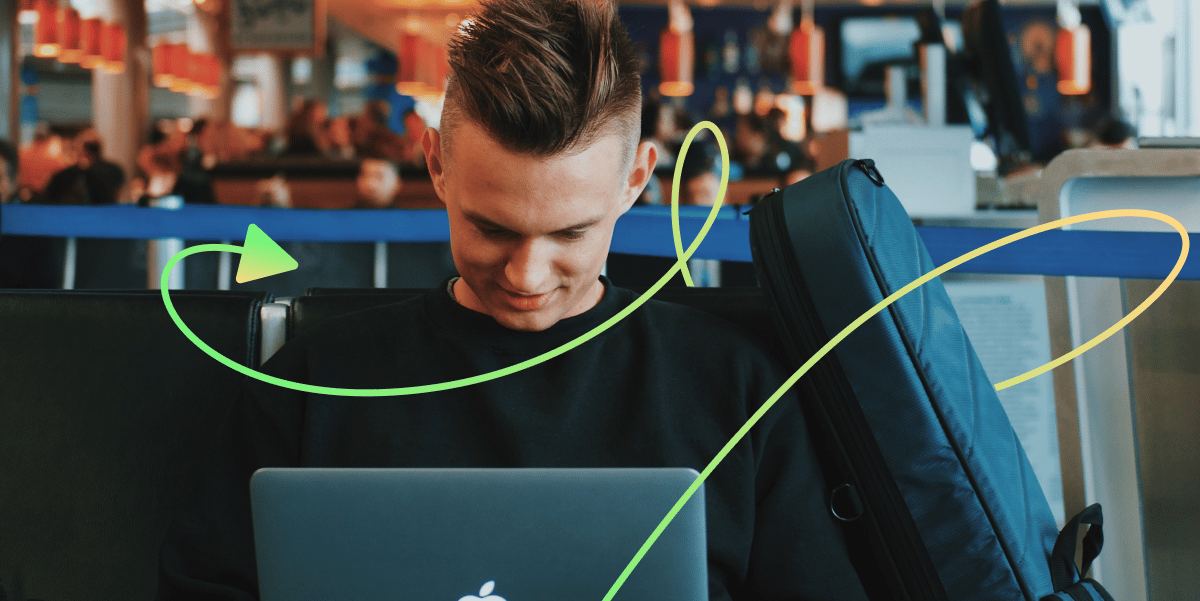 If there's one thing that explodes during the Christmas season, it's consumer spending.
People loosen their purse strings to buy the perfect gifts for their loved ones. 
But with so many brands doubling-down on their holiday marketing campaigns, it's smart to invest in an advertising campaign that positions you in front of people when they're most likely to buy. Holiday advertisers have perfected this, captivating holiday shoppers to connect with their brand. 
So, what does a good digital holiday advert look like? How can you level up your eCommerce marketing strategy during the holidays?
Here are 14 of the best Christmas adverts ever—those landed a spot in the digital holiday ad Hall of Fame.
1. John Lewis' annual Christmas TV ads
Some brands are so great at creating holiday advertisements that people wait for their release every year. That's like department store John Lewis, whose TV ads released in the UK are almost treated like a holiday event in their own right.
Each advert comes with a unique soundtrack and a TV clip. Plus, some releases have matching merchandise.
The John Lewis holiday ads are so popular that there are even videos of people reacting to them on YouTube. They get thousands of views in their own right.
That, combined with the digital publishers who upload their own versions to cash-in on the search demand for John Lewis Christmas ads, means they get millions of views each year—both online and on the TV.
2. Coca-Cola's Holidays are Coming
You don't need to create a holiday marketing campaign from scratch each year.
This Christmas advert from Coca-Cola launched back in 1995—but it's still iconic, and gets played on TVs all over the world every holiday season. Campaigns such as these see success during the holiday season because they use relevant December quotes or language that make consumers feel connected to the time of year.
The long version is only one minute in length, yet it's the soundtrack that really brings the advert to life. In fact, people say that hearing the ad's soundtrack just "feels" like Christmas.
Coca-Cola's Christmas ad has become so popular that they recently started touring versions of the Christmas truck shown in the TV ad. This brings Coca-Cola fans together, who each take photos of themselves with the truck and share it on social media. 
3. Kool Aid and Lil John's All I Really Want for Christmas
Viral videos are a great way to do holiday advertising.
..Especially when the viral video includes famous people or influencers.
Kool Aid's holiday TV ad saw them partnering with Lil John to create a remix of a classic Christmas song: Mariah Carey's All I Want For Christmas.
The idea was to get people to watch the video, then create their own TikTok content of them impersonating Lil John. The winner needed to include two of the brand's hashtags— #OhYEAHChristmas and #Contest—to enter.
The prize was $10,000 to fulfill their wishlist, given to the TikTok video with the most views.
4. JD Sports' Influencer TV ad
Speaking of influencers, the Christmas TV advert released by JD Sports proved that understanding your buyer persona is the key to a great holiday ad campaign.
Their advert was a short video including well-known influencers that their UK target audience followers, such as:
Footballers
TV Presenters
Singers
It showed those influencers wearing JD Sports products. The idea being that if those influencers wore JD Sports products, they would want to buy them, too.
(This is backed by data: 87% of shoppers were inspired by an influencer to make a purchase.)
5. EDEKA's Welcome Home ad
There's no doubt that Christmas is an emotional time. It's a season we spend with friends, but for some people, their loved ones aren't around to celebrate.
This Christmas TV advert from EDEKA plays on that feeling. It's an emotional rollercoaster that takes you from sad to happy, depicting an older man alone on Christmas Day. It shows him eating Christmas dinner alone, the ending on a happier note: his family comes to visit.
6. Hafod Hardware's Christmas ad
Here's another Christmas TV advert example from Hafod Hardware that also plays on the emotions we feel during the holiday season.
Instead of showing a sad story, the advert plays on nostalgia. It shows a child shopping for Christmas presents, and switches to the adult version of that child. The video ends with the slogan "be a kid this Christmas."
7. Guinness' Christmas TV ad
The Guinness Christmas ad is the Irish equivalent of Coca-Cola's holiday advert.
Think of anything Christmas-related, and this advert covers it. The video includes snowball fights, Christmas trees—and if you're Irish, Guinness.
This holiday campaign is so popular in Ireland that people say they "know Christmas is coming whenever they see this advert." It's short (just 1 minute long), but gets played on TV every holiday season.
8. Iceland's Frozen-themed Christmas TV ad
This Christmas ad jumps onto a popular topic for their target audience: families.
It ropes in characters from Disney's Frozen 2 movie, promoting the movie's new release (which happened to coincide with the holiday season.)
The TV advert also ran a sales promotion with the branded hashtag, #MagicofFrozen. Customers were asked to reply to Iceland's tweet, including the video, to be entered into their competition. Five winners got tickets to the European premiere of the movie.
But the best part about this Christmas ad? It's ironic: Iceland is a store that sells frozen foods.
9. Allegro's English for Beginners Christmas ad
We've already touched on the fact that the Christmas season is full of emotions.
Here's a TV advert that will really pull on your heartstrings. It's longer than the other we've mentioned so far at three minutes, but really hits you in the feelings whenever you watch it.
The story focuses on a Polish man learning to speak English. It shows him home alone in Poland, learning a new language to meet his new grandson in England.
10. Ten Hours of Nick Offerman's 'Yule Log'
A cozy fire, a comfy chair… and Nick Offerman. That's all you'll see in this digital holiday video.
My Tales of Whisky originally released a 45-minute clip of Nick Offerman drinking whiskey in front of a cozy fireplace, which got coverage on huge media publications.
In fact, it was so popular that they later created a 10-hour long version for fans to play in the background. The goal? To really get in the "holiday spirit." 
11. Sainsbury's 1914 Christmas ad
The history of Christmas is part of its beauty.
This digital Christmas advert from Sainsbury's focuses on the Christmas of 1914, where two armies stopped fighting for Christmas Day. It was released 100 years after the date (2014) as a celebration and look back on how far the world has come.
Sainsbury's partnered with a veteran charity (Royal British Legion) for their TV advert, and sold the chocolate bar you see in the advert in-store. All of the profits from the chocolate went to the charity.
12. Sainsbury's The Big Night Christmas ad
Here's another superb Christmas TV advert from UK supermarket Sainsbury's.
In the UK, a common Christmas tradition is school nativity plays. Children spend the entire month of December preparing for the show, inviting their parents and family members to watch.
This one focused on that event, but worked incredibly well because it had some funny moments throughout. The plug scene, for example, went viral on its own.
13. IKEA's Silence the Critics Holiday ad
This was IKEA's first holiday campaign.
It played on the concept that homeowners feel like their furniture is talking to them. (Like freshening up the room or giving it a makeover… not literally speaking out loud.)
The holiday advert wasn't specifically Christmas-themed but was launched around the holiday season—about two weeks before Black Friday. That's when most people tend to start their Christmas shopping, so the advert positioned them at the top of their target customers' minds when holiday shopping. 
14. Cadbury's Facebook ad
Drawn inspiration from these holiday advert examples, and ready to create your own?
The final example from Cadbury's proves you shouldn't rely on just your video Christmas advertisements. You can use other eCommerce marketing tactics to boost the number of people seeing and engaging with your holiday ad.
Cadbury's created a Facebook ad that talks about the TV advertisement, and encourages people to watch it on their TV. 
Bonus: They could even take this a step further by creating a bot that notifies people when the TV ad is being shown. A quick SMS or email reminder can encourage them to switch on the TV and eagerly wait for your great holiday ad to be shown.
Key takeaways
Digital holiday ads are hard to create. But the best ones are placed in the hall of fame; shown (and loved!) for years to come.
There's no better time than now to start brainstorming ideas for your next video holiday ad campaign. Whether you're playing to emotions or getting influencers involved, make sure you leave enough time to produce an incredible advert that'll grab the attention of your target audience.
The contents of this blog were independently prepared and are for informational purposes only. The opinions expressed are those of the author and do not necessarily reflect the views of ManyChat or any other party. Individual results may vary.