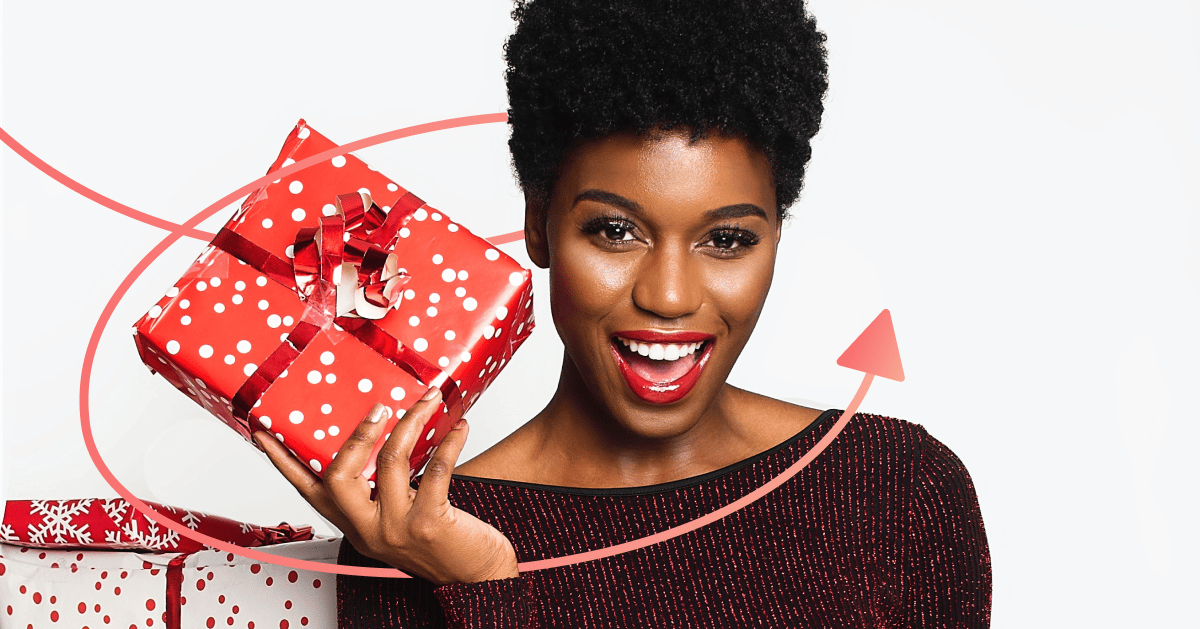 It's that time of year again where advertisers are gearing up for the holiday season. For those eCommerce businesses looking to push sales and gain new customers, digital advertising should be an "all in" effort.
Although we all know how vital holiday advertising is, it can still be a challenge to not reinvent the wheel.
Many holiday advertisements seem to mimic one another every year. The aesthetic, messaging, and strategy seems to be the same. We know that you can still stand out in what feels like an oversaturated market.
Discover these 10 tips to add to your eCommerce marketing strategy so you can get on track for a profitable holiday season.
1. Know Your Budget
The goal isn't to do anything that you can to drive sales, but to do what you can do to drive sales. What we're saying is don't let the most sales-competitive time of year drive your business into a holiday ad campaign that it can't afford. There are a lot of points to consider in your budgeting process.
Paid ads
Team-member overtime expenses
Subcontracting
Implementing new platforms (chatbot, SMS, email campaign, etc.)
2. Plan Early
Get your team together early to plan out your holiday advertising strategy. When it comes to planning for the busiest time of year for your eCommerce business, you'll never feel that you've had enough time. Get ahead of the rush by strategizing for your holiday campaign early and getting some peace of mind. Specific areas to plan for and troubleshoot are:
Set expectations: What are your expectations for your business this holiday season? Are they realistic with the budget, staff, and resources you have?
Specify the advertising route: Now that you know where you want to go it's important to map out how you plan on getting there. Will your team focus on paid ads like Facebook ads and Pinterest ads or primarily on promos on your mobile site or app?
Assess your resources: Do you have the expertise and enough people on board to implement the holiday advertising strategy? You may need to hire subcontractors, increase hours of existing employees, or make other changes in order to optimize the effectiveness of your ad campaign this season.
Plan a decompress session: Set a meeting with your team ahead of time for January. Once the dust has settled from the holiday craze, take time to go over how the holiday season went for your business. Think over what went well and what didn't. As a team, make suggestions for the upcoming holiday season.
3. Create Your Holiday Theme
Although being creative plays a part in any great digital advertising campaign, it's most vital that your business be on-brand and consistent in your holiday ads. Create a theme for your digital ads with simplicity and consistency being the focal point.
Keep your target audience in mind
Stay on brand
Focus on what you want customers to takeaway
Keep copy simple (relevant Christmas/December quotes, etc.)
Be festive without losing the message
4. Establish Holiday-Approved Keywords
Being content-driven during the holiday season will prove to work in your favor. Generalized Holiday-themed keywords are not necessarily the best way forward. Your ad needs to be a combination of keywords relevant to the season and keywords specific to your eCommerce business. Keep SEO-friendly when promoting holiday sales, promotions, and gift guides. Google can do the heavy lifting with its ad assistance features.
Custom Intent Audiences allow you to give Google a cache of keywords and URLs that are related to the sales promotion that you want to run. Google then takes that information and feeds your ad to the audience that has searched those same keywords and URLs.
Responsive Display Ads are presented to customers searching by your keywords. Google takes the images, headlines, videos, copy, etc. and creates dynamic ads that can be viewed across all platforms. These digital ads are customizable which enables you to insert holiday promo information on "older" standard ads.
5. Perfect Your Holiday-Themed Promotion
Plan your holiday promotions well in advance. Take time to test click-throughs, coupon codes, and promotions at checkout before the ads go live. Make coupon codes and referral links easy for customers to access and copy on mobile devices. Be strategic about the promotions you plan to offer customers.
It's important that you have promos aligned in a way that increases the incentive for customers to purchase as the holidays get closer. Your team can have some creative fun with promotions to make your brand festive for the holiday season. Use holiday terms for discount codes or create a fun tagline for your ongoing promotions.
6. Create a Holiday Marketing Calendar
It's vital to be diligent about deadlines—content creation, copy, and when ads are pushed live. Which platforms do you plan to utilize over the holiday season? Know when paid ads are live and how you plan to promote them.
Your holiday marketing calendar should be available to your team complete with holiday branding, logos, promo codes, sales dates, etc. Be acutely aware of everything your business is pushing out to gauge the effectiveness and conversion rates.
7. Consider Alternative Strategies
The holiday season is filled with possibilities. If there are any marketing stones left unturned then the holiday season is a great time to branch out and invest in new ad techniques. There are a few ideas that your holiday advertising strategy could benefit from:
Influencers: The holiday season is a great time to team up with an influencer to help promote your product. Influencers can be a powerful tool to advertise for you during the busiest time of year. Customers appreciate seeing your product being used and reviewed. Come to an agreement with an influencer on compensation, how often they will post, and how to drive people to your product. Share keywords, hashtags, and images that you'd like to fit into the agreement. Because influencers are at high demand during the holiday season, secure your meeting with the influencers on your list as early as possible.
Pinterest Ads: Pinterest is a hot-button app during the holiday season. The app receives so much traffic from recipe searches to DIY gift ideas for the holidays. Having a Pinterest strategy in and of itself is a great idea for the months leading up to the New Year. Purchase Pinterest ads, but take it one step further by creating holiday boards as a business. This fun way to advertise means that you get brand recognition on a busy platform, but customers get to also see the playfulness or creativity of your business.
Giveaway: Get social with some fellow eCommerce businesses by hosting a giveaway on social media. Since it's the holidays, go big with this holiday giveaway by offering higher-end products that you carry. Each participating business can offer a product or electronic gift card. Grab some great photos of the giveaway prizes, get the mentions of each business, and compile hashtags that drive traffic to your social media accounts. Create rules for those that want to enter and use the giveaway as leverage to get followers to your website.
8. Implement Chatbot Gift Guides
ManyChat believes that chatbots make the eCommerce world a better place. The holiday shopping season can be incredibly hectic for business owners and their teams. Let a chatbot take some of that weight off of your shoulders.
Chatbots can help answer customer questions or act as Santa's little helper by offering gift suggestions. The days of one-dimensional chatbots with no personality are gone. The implementation of a chatbot can increase your business' traffic, customer engagement, and purchases this holiday season.
Are you unsure of how a Facebook Messenger bot can help your holiday marketing strategy? Ask us! We're more than happy to walk you through all of the possibilities and help with implementation.
9. Remember Existing Customers
Don't spend all of your effort on trying to obtain new customers. Those loyal customers that are subscribed to your email, buying from you frequently, and referring friends are the foundation of your business. Create holiday ads with loyal customers in mind.
Offer promo codes via email campaigns to customers that have shopped with you in the past. Unique codes can be created for future purchases for those new shoppers. Strategize and create space for existing customer engagement.
Use social media platforms, SMS, and newsletters to show customer appreciation and create holiday hype. Loyal customers have chosen your business to meet their needs. The best gift of all is to show them your gratitude.
10. Remain Adaptable
Despite planning and carefully strategizing your marketing efforts for the holidays, things do come up. Be prepared to be flexible. As you know, holiday sales wouldn't be holiday sales without the occasional technical mishap.
Although the initial plan may be interrupted, you can have an alternative route ready to go. Create plans that allow you and your team to recover easily from setbacks. Here are a few tips to have in your arsenal this holiday season:
Technical support on call
A list of frequently asked questions that the consumer may need assistance with.
An alternative marketing calendar to use in the case that something major happens, social climate changes, etc.
Backup graphics and alternative copy at the ready
Multiple conversation maps for your chatbot
Continuous evaluation of what the competition is up to
Wrapping Up
The key takeaways for holiday advertisers this year are straightforward: plan ahead, keep your target audience in mind, try alternative ad options, and be organized to a "T".
Holiday ads may be similar, but there are plenty of opportunities to showcase your brand and exercise your creativity. Having a marketing calendar will keep your team on track and assess areas of flexibility as unwanted interruptions come up during the hectic holiday shopping season.
Implementing a chatbot is an excellent choice this holiday season. The chatbot will do a lot of heavy lifting for your team by helping customers discover what they want.Some may have questions while other customers simply want guidance in purchasing gifts. Once you "hire on" a chatbot, you won't believe that your business went through previous holiday seasons without one.
The contents of this blog were independently prepared and are for informational purposes only. The opinions expressed are those of the author and do not necessarily reflect the views of ManyChat or any other party. Individual results may vary.