How To Make A Facebook Compliant Sequence Using One-Time Notifications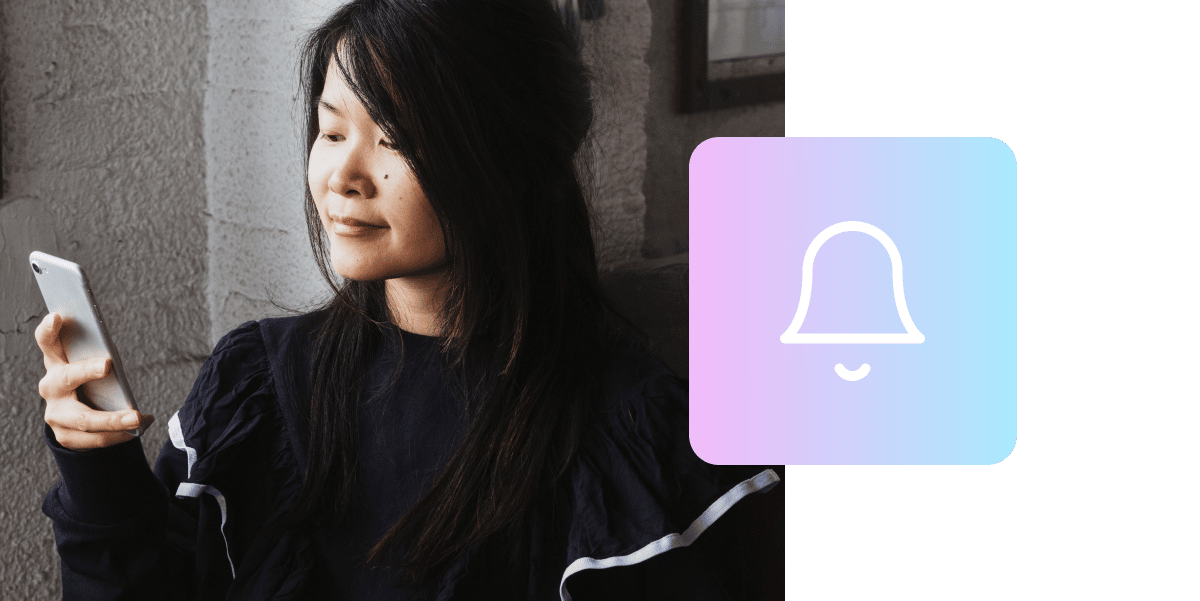 Many Chat Marketers understand that Messenger plays a key role in growing their customer base. But since the March 4th Messenger Policy Update, many of them are unsure how to continue marketing inside Messenger within these new messaging limitations.
Facebook's One-Time Notification (OTN) is a powerful tool to have in your Messenger Marketing tool kit. You can use it to nurture prospects right inside Messenger. And it keeps you compliant when interacting with subscribers outside the 24-hour messaging window.
There are some questions about how OTN works. How can you use OTN in your current flows? Do you need it if you have SMS and email?
OTN gets much less recognition than it deserves. The permission to send users content helps your sequences stay compliant, and helps get results from your Messenger marketing efforts. It's also free and can open up the door to new and creative ways to connect with subscribers.
If you're still unsure about One-Time Notifications, use this walkthrough and free template as a guide to help send messages to your subscribers whether it's every three days, weekly, monthly, or whenever you drop your next YouTube video.
Note that this template is not only for a 7-day challenge. Although the template reflects this, you can customize and use it for any sequence you want to keep inside Messenger and stay compliant.
Choosing the right Growth Tool
In order to fully expand your reach and get the most results from your 7-day challenge, you want to use the right types of Growth Tools.
There are a few key Growth Tools for marketers and business owners to use for their challenge:
For the best results, test which Growth Tools work best for your business, and use a combination of different Growth Tools to get the most participants for your challenge.
Get your free One-Time Notification flow template.
Creating an opt-in flow and your first one-time notification
Getting opt-in for your challenge
Once you choose your Growth Tools, it's time to set up your introduction message.
Notice how the Challenge Template Opt-in message below sets expectations for the user. Whether your challenge is seven, 14 or 21 days, setting expectations reduces any confusion and increases the chances of the user being successful in achieving the goals you set for them.
You can also include a message of positivity. Aim for something motivating to kick-start the challenge and get users excited to take part in it. The message also allows users to opt-out of the challenge with a simple "No Thanks" button.
After the Challenge Opt-in message, set an Action Block to add users who click "Sign Me Up" to a sequence, which in this case, is the 7-Day Fitness Challenge. A "Sequence" in ManyChat is a series of flows sent automatically to users with a specific amount of time between each flow. In this case, it's 24 hours, but you can adjust that by going to Automation —> Sequences —> 7-Day Fitness Challenge.
Delivering the challenge and follow up
The next step after your Action Block is delivering the content. In this case, the content is a 30-minute YouTube video.
The following Action Block in this flow tags each user who clicks the YouTube video link. As subscribers participate in multiple videos, you can tell who is most engaged by the number times they get tagged.
To engage with participants a bit more, set a Smart Delay for after they are expected to finish the challenge. You can send a follow-up message asking about how the workout was and segway into the last piece of your Opt-in flow.
Getting permission for a One-Time Notification
In this step you'll notice a text block that says "Notify Me" as the only button option.
This is how you request permission from your subscriber to message them again outside of Facebook's typical "24-hour Messaging Window". When a user clicks "Notify Me", you can message them again beyond the 24-hour window.
*Make sure you've activated "One-Time Notifications" on your Facebook page. Follow the directions from our article on How to Use One-Time Notifications for Facebook Messenger.
Once activated, you'll see a new message block option appear in Flow Builder called "OTNR", which stands for One-Time Notification Request.
When setting up your One-Time Notification, choose a topic that matches the user's request. You'll have to identify it when you send the follow up message later on.
Now you have permission to send a single message to a subscriber outside the 24-hour window. Remember, your challenge or lead magnet doesn't have to be a daily event. You can time it out as many days as you'd like, the important part is getting the subscriber's permission to message them again in Messenger.
Activating your One-Time Notification
When continuing the challenge in your next flow, select the topic name you choose in the previous step as your Content Type. For this case the topic is Fitness day 2 opt-in.
Using the Content Type One-Time Notification makes your flow compliant and lets you send one message after 24 hours. If they interact with your message, you can continue messaging for 23 hours and 59 minutes, or until you get another One-Time Notification request.
Similar to your Day One and Opt-in flow, you'll deliver the content assets and again, ask the user if they want to be notified to receive the next challenge.
The goal is after each challenge, the subscriber grants you a One-Time Notification in order to keep a sequence going over time.
Using Facebook's One-Time Notification in your ManyChat bot
Now you've seen a realistic example of what compliant messaging looks like with OTN. Use the template below and customize it from there to message outside the 24-hour window effectively and within Facebook's compliance guidelines. If you have any questions, head over to the ManyChat Community to open up the discussion about One-Time Notifications.
BONUS: While we recommend using OTN's as described above, it is possible to accumulate multiple OTN's at once by asking for permission over and over during a single flow. It's a repetitive and unpleasant user experience, but you could ask a subscriber for seven OTNs (one for each day of the challenge) immediately after they sign up. Just make sure you set the right expectation before sending so many OTN Requests all at once.
Get your free One-Time Notification flow template.
The contents of this blog were independently prepared and are for informational purposes only. The opinions expressed are those of the author and do not necessarily reflect the views of ManyChat or any other party. Individual results may vary.