6 Facebook Advertising Best Practices to Improve Campaign Results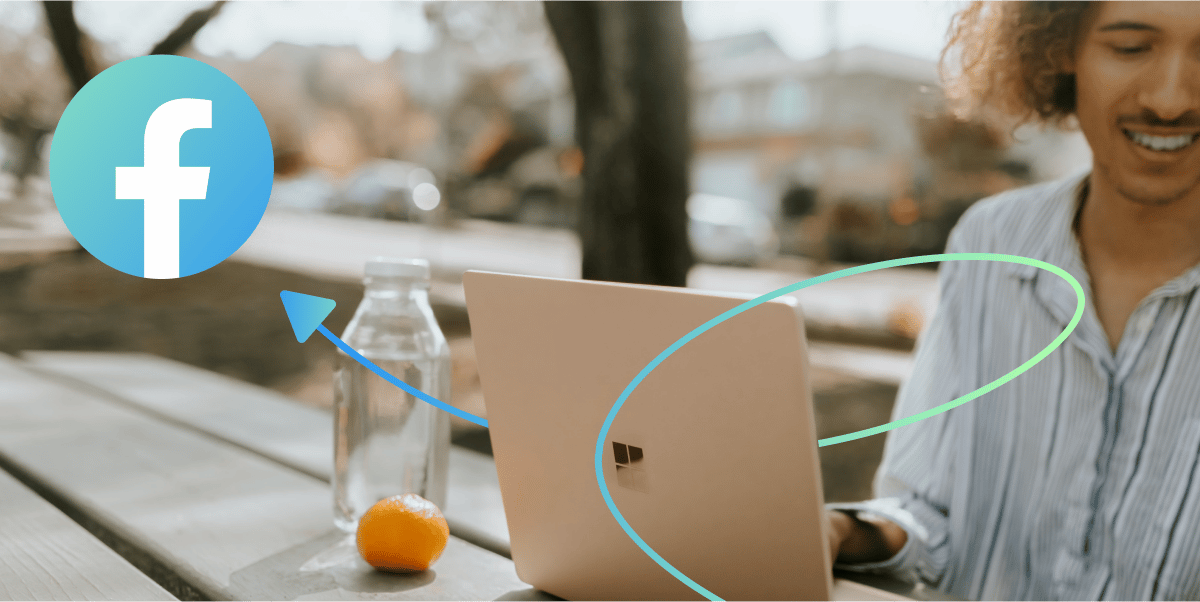 Not too long ago, sending a personalized ad straight to the pockets of targeted audiences sounded far-fetched.
However, grabbing people's attention in the palm of their hand is as easy as 1-2-3. And, getting them to make a purchase is as simple as a click of a button. Thanks to Facebook advertising.
The age of social advertising arrived so fast that we almost didn't have time to recognize how close to wizardry Facebook ad targeting can really be. And yet, some marketers still struggle to open the black box that is Facebook ad targeting, despite the endless benefits they can provide for your business.
Without a doubt, effective Facebook advertising targeting requires care and thought — you can't take people's time for granted. But a Facebook ad campaign that is personal, relevant, and well-timed can drive up to a 15% increase in revenue and 10-30% in marketing spend efficiency, according to research by McKinsey.
Use the following guide to explore how to use Facebook ads targeting the right way, and above all, learn how to advertise on Facebook to make your overall ad strategy more profitable for your business.
6 Best Practices for Facebook Ad Targeting
1. Understand your targeted audience
If you want to reach a specific audience that'll likely convert, you want to have a good understanding of who these people are. What are their wants, needs, and preferences?
Not only does this help you improve your Facebook ad targeting, but you also write better Facebook ad copy to improve your conversion rate.
One way to better understand your audience is with a buyer persona. Now, the term has been thrown around a lot, but it still helps to get a good idea of who the right audience is when you are targeting ads.
For clients, get an amazing ideal client avatar together from the client or ask questions to create one to build out a good profile of their ideal customer based on their best existing customer. Using this method, I got leads down from $1,000 using other advertising methods to just $2-$11 using Facebook ads and a ManyChat qualifying sequence.

— Angela Allan, Award-Winning Chat Marketer
Use existing data from your current eCommerce marketing tools such as your customer relationship management (CRM) platform like HubSpot, or Facebook Audience Insights. Gather all the information you can get — including their age, location, interests, behaviors, conversion events — and compile it into a document. The goal is to get a better idea of who buys your products and why they buy it. 
Once you have that information, you'll be in a better position to move on to creating a highly-targeted ad on Facebook.
2. Focus on audience interests
Knowing your audience demographic gives you that basic understanding of who you're selling to. However, when it comes to Facebook ad targeting, filtering by age, location and occupation will result in a massive audience. If your targeted audience is too big, your conversion rates could be much lower than you expect.
To narrow your focus as much as possible, think about the interests that are unique to your biggest fans. Let's say you're selling to photographers. To target real enthusiasts, don't simply choose cameras as an interest. Think about professional brands like Canon or different types of photography like landscape and astrophotography.
To explore Facebooks' thousands of different interests, go into your ad settings and find the "Interests" section.
3. Use Detailed Targeting to narrow down your audience
When you set up a Facebook audience with popular interests, you could end up with a huge audience of millions. Odds are, all these people are not potential customers.
So how do you refine your audience to reach the right people? Detailed Targeting.
Detailed Targeting is a targeting option available in the Audience section of your ad set creation. It allows you to refine the group of people Facebook shows your ads to. You can narrow down with information, including additional interests, demographics, or behaviors.
If you are using Facebook video ads, think about the best video marketing strategy, decide who you want to see them, and use that to help narrow down your audience.
For example, if you chose to include people who match with "shoes," or "clothing" or "books," and then you add "online shopping," Facebook will now target people who match "online shopping" and either "shoes," "clothing" or "books".
To get the best results from the Detailed Targeting option, try to include and exclude a mix of demographics, interests or behaviors. The more precise you are with your Facebook ad targeting, the better the results you may see.
Convert more Facebook ad leads with ManyChat. It's free to get started.
4. Install the Facebook pixel
The Facebook Pixel is a piece of code you put on your website. It tracks your website visitors and collects data from activity such as page views, add to cart, and time on page, and more. You use it to track conversions from your Facebook ads, build Facebook Custom Audiences for a future ad campaign, and send retargeting ads to people who took specific actions on your website.
The Facebook Pixel is a Facebook ad targeting best practice because it helps you:
Create a lookalike audience
A lookalike audience is a new list of people who share similar traits and behaviors to your existing audience. As the Facebook pixel feeds information about existing customers interacting with your site, you can use this data to create a specific audience that shares these characteristics and behaviors, increasing the effectiveness of your targeting.
Use Facebook conversion tracking
Since the Pixel lets you see how people interact with your website after clicking a targeted ad, you can improve your ad campaign strategy and calculate ROI for your campaigns.
Optimize ads for conversions
You can use pixel data to optimize your Facebook marketing strategy for specific conversion events. With the pixel, you can only optimize for link clicks. With it, you can optimize for more goal-oriented conversions such as purchases and sign-ups.
Optimize Facebook ads for value
Since the Facebook pixel collects data on who's on your website and how much they spend, you can optimize your target audience based on value. This means Facebook will show ads to people who are likely to spend more money in your store.
Access more Facebook ad targeting tools and metrics
When you use the Facebook Pixel, you can run dynamic ads, use custom audiences from your website, and use web conversion campaigns. Using the Pixel also lets you track metrics such as cost per lead or cost per conversion.
Use Facebook retargeting
Facebook retargeting pixel data helps you create ads for people who have previously clicked on your ad, visited your website, or abandoned their cart. For instance, Organic skincare company Arugot created sponsored Facebook retargeting ads using pixel data to drive sales from cart abandoners.
By featuring a personalized carousel of products that website visitors had previously added to their cart, Arugot generated 2.9X increase in website purchases and a 78% increase in return on ad spend.
5. Target custom audiences from your Messenger contacts
You'd be hard-pressed to find a warmer audience than your Facebook Messenger audience. These people are usually highly-engaged and familiar with your business, which makes them a good audience to market your products to. When you target more familiar audiences, you'll find ads have a higher conversion rate and cost less.
It's a tactic that Trilce Jiron, Founder of TBS Marketing uses for her clients' ad accounts:
"In your ManyChat bot, create a Google Sheets action tagged to a new subscriber rule that exports first name, last name and PSID. When running ads, create a Lookalike audience based on that Google Sheet so you reach people exactly like those who have already engaged with your business. These are quality leads for your business. Don't waste time doing manual segmentations when Facebook can do it for you."
Your ManyChat subscribers work with Facebook ads to help you reach more people. Simply export your subscriber list from your ManyChat and use it to create a Facebook custom audience or lookalike audience.
6. Use automation to build more refined audiences
Want to target a lookalike audience based on specific actions in Messenger? With ManyChat, you can automatically add subscribers to a Facebook Custom audience after they take an action.
If it sounds easier said than done, guess again. You can set this up in 5 minutes and start targeting a warm audience with your Facebook ads.
Final thoughts
Consumers are interested in discovering products that matter to them. By making Facebook ads targeting a priority, you can improve the business impact and efficiency of each Facebook ad campaign while providing both new and existing customers with remarkable experiences.
Want to take your Facebook ads to the next level? Do it with ManyChat.
The contents of this blog were independently prepared and are for informational purposes only. The opinions expressed are those of the author and do not necessarily reflect the views of ManyChat or any other party. Individual results may vary.