5 Email Newsletter Mistakes: What Marketers Need to Know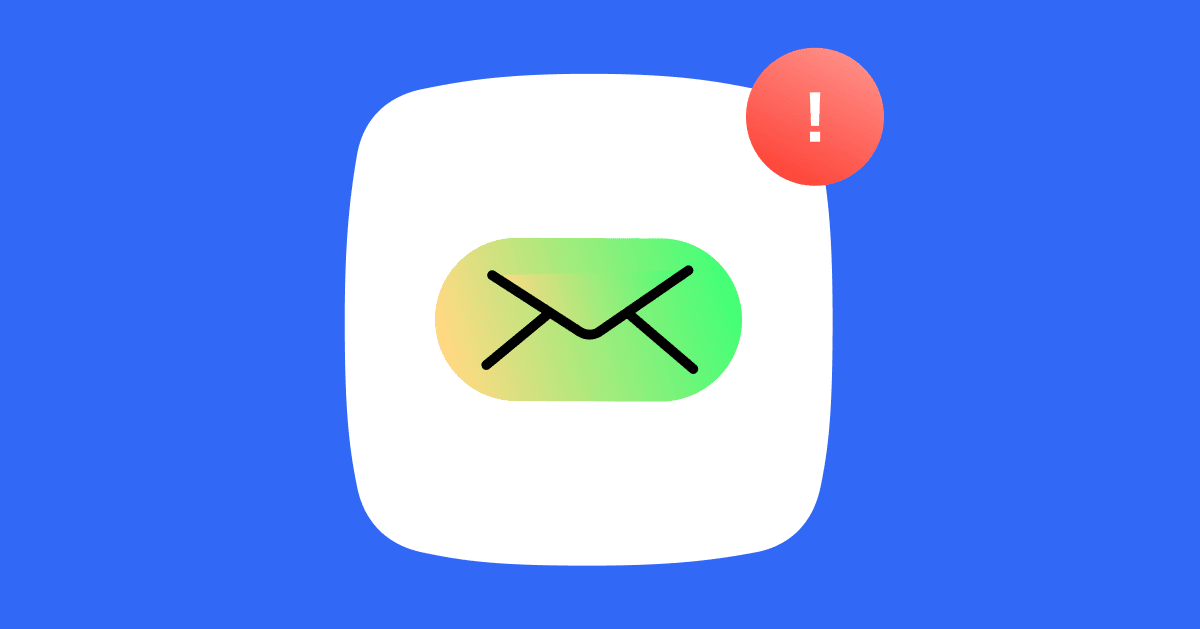 While email is still the best channel for longform communications, the email marketing landscape is only becoming more competitive. According to Litmus's State of 2020 Email Marketing Survey, 54% of companies expect to send more emails than the previous year. This trend coincides in a time of widespread economic turbulence and cognitive overload, with a majority of households feeling overwhelmed by pandemic fatigue.
With this in mind, companies are under pressure to "get it right" from the get-go to alleviate, rather than exacerbate, an already overloaded reading audience.
The following guide will help you anticipate and avoid common email newsletter mistakes.
1. Ignoring privacy and compliance laws
Given the widespread availability of marketing automation and newsletter platforms, it may be tempting to just start sending emails. In moving forward too quickly, however, you risk violating serious compliance laws.
In a vast majority of western countries, email marketing is a regulated practice that has a number of consumer protection laws in place to prevent spam and abuse. Not to mention, brands need to take clear, documented steps to ensure that contacts have opted in to lists they've actually subscribed to.
In the United States, for instance, marketers must follow the CAN-SPAM Act, which regulates sending commercial emails. And any company sending promotional emails to a European citizen must abide by the General Data Protection Regulation (GDPR), which governs how companies can collect, engage with, and store personal information.
If you ignore privacy and compliance laws, you not only run the risk of hefty fines and lawsuits, but jeopardize your relationships with your audience. After all, these laws exist to protect human rights. It's also just plain good manners to respect peoples' boundaries. You never know who's having a bad day and how your communication may frustrate someone.
For more information about privacy and compliance laws, and how to be mindful when building your email newsletter program, check out this blueprint for taking your email list from 0 to 1.
2. Sending your newsletter at the wrong time
Did you know that 23% of all email opens occur within an hour of sending a message, or that within a day, the chances of that email being opened drops to below 1%?
Sending your newsletter at the wrong time is an easy enough mistake to make, but it's one that can cost you valuable attention spans.
When planning your newsletter campaigns, it's important to be mindful of your recipient's schedules. Luckily, there are a few resources that can help you navigate  and optimize a precise timeframe.
For instance, Litmus analyzed billions of email open rates by time of day and found regional differences. In the United States, for instance, contacts are more likely to open emails in the morning during work hours, between 9 a.m.and noon. In Canada, the most popular time for opening emails is in the late morning at around 10-11 a.m. In the United Kingdom, people are more likely to check emails in the late afternoon and evening.
Ultimately, the ideal time to send a newsletter depends on your unique audience and business model; which is why you'll need to test out your campaigns through a bit of trial and error.
But there are some resources that can help you take educated steps forward, such as this analysis on the best time to send an email.
3. Neglecting design
Design isn't just about look and feel. When done right, graphics and layouts can enhance the impact of your messaging.
Visuals communicate details that can't be put into words (i.e. brand experience) while also helping readers easily navigate sometimes complex information. Design is especially important during the global health and economic crisis, when people are navigating mental health challenges and cognitive overload. Through well-chosen graphics and visual experiences, marketers can send mood-boosting newsletters packed with brand identity.
One of the biggest challenges people face in the design process is cost. A great design can be expensive, especially if you're working with talented professionals who are skilled in their craft.
Given the market demand for great design, however, a number of low-cost yet high-quality options are available. For instance, use a marketplace like Envato to find templates and other graphic elements, or software like Canva to create your own high-quality designs.
If you're looking for resources to help create awesome designs at minimal cost, check out this curated list of resources and tools.
4. Ignoring human interest
As marketers, it's easy to get stuck in the land of metrics, especially if we are pressured to deliver goals-oriented results for our company.
Just remember that these metrics, at their core, represent the behaviors of living, breathing human beings on the other side of the screen. Your newsletter is more than an email. It's a valuable moment of communication that someone is taking the time to read.
So make the most out of their time by delivering a message that's valuable, helpful, or interesting. The most straightforward way to accomplish this goal is to plan out your campaign goals ahead of time. 
For support in this process, take a look at this roundup of fun, useful email marketing campaign ideas for eCommerce brands.
5. Not automating tasks
Email marketing is a discipline that synthesizes many cognitive processes into a streamlined workflow. For this reason, there's plenty  of opportunities for human error and wasted time.
The key to getting automation right is to start sooner rather than later. Otherwise, potential problems or glitches in your process have the potential to grow into a larger burden than they need to be This resource on email automation workflows will equip you with five ideas to try.
The bottom line
When it comes to building a successful newsletter campaign, the details matter. So don't cut corners.
Believe it or not, your customers may never notice whether you've made the mistakes in this list. Very few people have the eye to notice whether something hasn't been automated or if a company invested in good design.
What they do perceive is a seamless digital experience that consists of multiple moving pieces. The tips above will help you make that experience a good one.

Level up your brand communications with a chatbot. Sign up for a free trial with ManyChat.
The contents of this blog were independently prepared and are for informational purposes only. The opinions expressed are those of the author and do not necessarily reflect the views of ManyChat or any other party. Individual results may vary.