Email Newsletter Templates: Resources for Design Support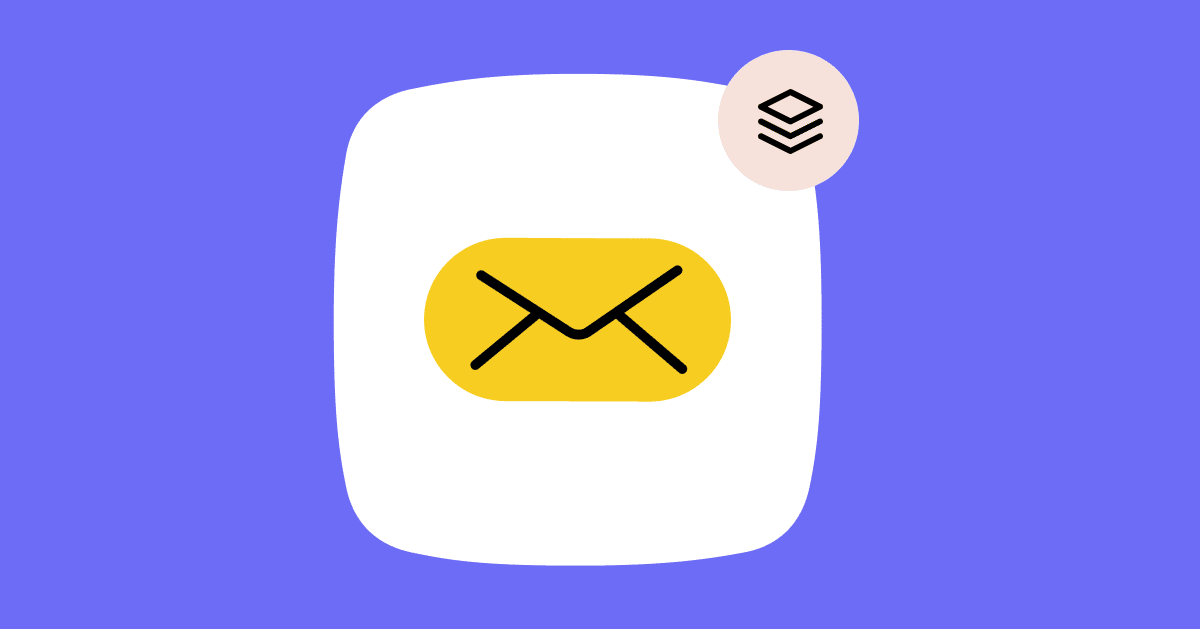 In winter 2020, email marketing company Litmus published the top email design trends they expect to see in 2021 based on business intelligence insights. A key observation the company makes is the desire for simplicity, tranquility, nostalgia, shapes, and balance, thanks in large part to the resulting chaos of the pandemic.
If your business operates an email newsletter program, design is going to be important for your overall strategy. But if you're a small business, you may be constrained by resources due to budget, hiring, and time constraints.
To help you navigate these challenges and still put out well-curated campaigns, here's a curated list of five resources that will enhance your newsletter design with minimal effort and cost.
1. Creative marketplaces like Envato
Envato is a global digital marketplace where creatives can sell anything from a WordPress theme and PowerPoint template to royalty-free music, video footage, and graphic design templates. Most assets are available at a low cost and in editable and adaptable formats that work with a variety of software platforms.
Envato invites creatives from all over the world to contribute, so if you're seeking diverse design perspectives, this marketplace is a great resource that provides that window.
Many Envato sellers also maintain their own businesses with customer support resources and the ability to develop custom projects. So if you like someone's style, you can work with them in a deeper capacity.
2. Design platforms like Canva
There can be a bit of a learning curve when it comes to using design and web development tools and programming language. And for many digital marketers or business owners, the barriers to becoming an expert in these platforms may be too high.
In these situations, a resource like Canva is a great alternative. This platform has a drag-and-drop interface that makes it easy to create graphics for social media marketing, emails, and other web design projects. You can even use it to create a PowerPoint template or enhance an existing visual with some graphic design.
Canva is especially helpful if you have an idea in your mind but need help flushing it out through a little tinkering. There are also a number of tutorials available for people with a variety of design and development skill levels.
3. Marketing automation tools like Mailchimp
When you start building your email newsletter program, you'll notice that there's a lot of operational effort involved. One way to save time is to use marketing automation software, like Mailchimp, that helps:
Manage your email lists.
Ensure you're compliant with rules and regulations.
A/B test elements of your email newsletter.
Collect data around your campaigns.
Schedule automated emails.
Mailchimp also has preset, customizable newsletter templates that were designed based off of collected data and industry insights. And if you don't like what's available on Mailchimp, do a quick Google search to find free or low-cost templates from independent designers and developers. (You can also find Mailchimp templates on the Envato platform.)
When you choose a marketing automation software, your first priority is to opt for technology that best supports your workflows. Thankfully, there are templates available for almost every major email marketing platform including Mailchimp and Campaign Monitor.
4. Curations such as Really Good Emails
One of the challenges of DIY design is that it's tough to see how all the moving parts come together to form the big picture. After all, a successful email campaign isn't just about the graphics, but the overall reader experience too.
Really Good Emails is a platform that's curated a browsable resource library where you can read through thousands of example newsletter templates for several different types of campaigns and industries.
The variety of templates can help you expand your own creative instincts. And when you need a template break but still want to be productive, browse through example communications to inform your own content.
5. Active campaigns on platforms like Product Hunt
Every email campaign is part of a holistic marketing and growth strategy. So, it's important to get a sense of the larger funnel-building process and picture.
Examine and study launch strategies across a range of independent companies from various industries on Product Hunt, a platform that helps creators launch their products to a wider audience. This brainstorming process will help you think about marketing initiatives from a big-picture perspective.
Marketing is a learn-by-doing skill
It's valuable to try out new tools and explore new ideas. These resources will give you a good foundation for learning by doing.
As you navigate through your research process, you'll likely come across recommendations beyond this list. New tools, technologies, and resources are coming up every day.
The creative side of marketing can be challenging sometimes. That's because you're likely working towards a result that has not yet been defined. Enjoy your explorations, don't be afraid to tinker, and remember that you'll keep learning as you continue this process.
Level up your brand communications with a chatbot. Sign up for a free trial with ManyChat.
The contents of this blog were independently prepared and are for informational purposes only. The opinions expressed are those of the author and do not necessarily reflect the views of ManyChat or any other party. Individual results may vary.