Fun, Useful Email Marketing Campaign Ideas for Ecommerce Brands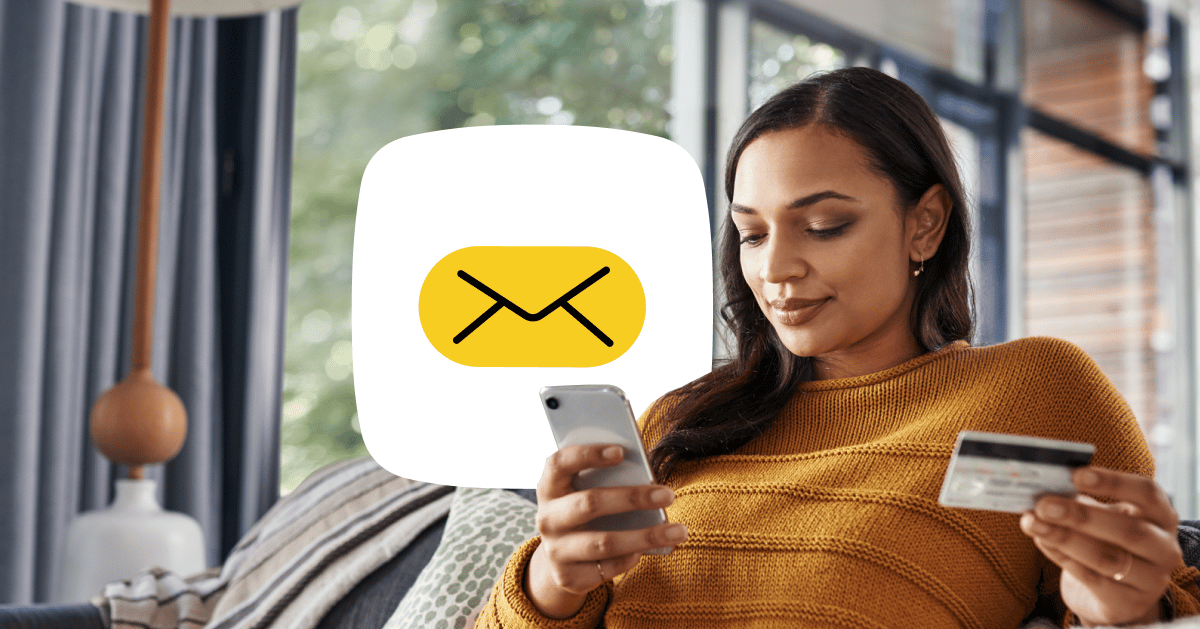 If you run an eCommerce store, your marketing needs to stand out and leave a lasting impression. That's because the digital retail landscape is growing, and shoppers have an overwhelming selection of options as to where they'll be making a purchase. Your brand is just one choice in a sea of possibilities for shoppers to consider.
The competition your brand faces is growing due to the digitization of retail. According to IBM's U.S. Retail Index, the COVID-19 pandemic has accelerated the shift away from physical stores to digital experiences by roughly five years. Knowing that the timeframe has been moved up, and given that attention spans are spread thin, people are having a tough time focusing on competing demands.
With email marketing, you can reach your target audience with the right message, directly. Subscribers' inboxes are known to be the highest performing growth channels, with an average of $44 gained for every dollar invested.
So what does a high performing eCommerce email marketing strategy look like? Here are eight email marketing campaign concepts to inspire you as you build your digital marketing strategy.
1. Baggu showcases its product value
In a campaign by Baggu, a reusable bag company, the brand offers useful information that adds value to its target audience. Rather than pushing subscribers to purchase more items, Baggu's marketing team appeals to the buyer who is most interested in taking care of their Baggu products for future uses.

2. reMarkable speaks to the senses
One of the biggest challenges of online shopping is that customers can't inspect a physical product before buying it. High-quality photography, especially for a marketing campaign, can help.
Take a look at the following brand awareness initiative from reMarkable, a company that designs digital notebooks for a paper-like writing experience. The imagery and messaging used in the campaign helps audiences paint a clear mental picture about the item and how it can be used or is needed in their own lives. In this way, the marketing campaign is equally a story about its target audience as it is the reMarkable product.
3. Sonos inspires deeper brand affinity
You've probably heard the saying, "the best things in life are free." Well, Sonos exemplifies this idea in an email marketing campaign that doesn't push people to make a purchase.
Rather, the smart home audio equipment developer encourages its subscribers to find more enjoyment and value from the speaker system that they already own.
The target audience for this campaign likely consists of people who are already on a Sonos speaker but may not yet recognize the full value of their purchase. As a marketing strategy for increasing brand affinity and loyalty, Sonos shares a tip for something new that customers can try.
4. Recess gets ridiculous with a goofy message

Why not create a moment of light and laughter in people's lives? As humans, we were built to experience joy, exude happiness, and smile. Sometimes, the task of building a loved, recognizable, and memorable brand means going off script.
Consider Recess, a beverage company, for example. The company recently sent a campaign to its mailing list with an unexpected message — a blackberry chai drink dressed up as Santa.
As a marketer, you're in charge of your company's tone. If you can, be goofy and out-of-the-box because everyone could use some more laughter these days. Why not have some lighthearted fun with your next marketing campaign?
5. Harry's engages the senses through storytelling

Storytelling is a pathway to reach audiences through screens.
When you're buying soap, what is your typical process? You may pick it up, sniff it, or feel it, right? Beauty and personal care items tend to be experience driven.
But when you're separated from the brand experience through a screen, words are the next best thing to help perceive senses like smell, touch, and maybe even taste.
Take a look at the example from Harry's below and how the email campaign creates a sensory experience without a single photos of the product. The value in this marketing strategy is narrative, one in which mailing list recipients can connect to the product experience without having used it. Plus, this campaign example has added brand awareness value when creating a lasting impression in the hopes that Harry's will be remembered as a thoughtful and high-quality eCommerce business.
6. Allbirds has fun with welcome emails
Transactional emails are an important part of doing business online, and have 8x more opens and clicks than any other type of email and can generate 6x more revenue, according to Campaign Monitor.
In addition to being valuable from a conversion-rate optimization standpoint, transactional emails are valuable from a marketing perspective for the sheer fact that readers pay close attention to these messages. The biggest value here is you can build up your eCommerce business's personality in an attempt to answer your audience's question. "What makes your store special?"
Allbirds, for instance, is a fun, lighthearted, unique, high-quality, and playful brand. These attributes are evident in the sneaker company's welcome email, which communicates a to-the-point message about helpful user account features to every new mailing list subscriber. .
7. Uncommon Goods curates gift ideas
In our COVID-19 reality, the task of gift giving is more important than ever. But it's also a challenge for people who may be struggling with financial instability or cognitive fatigue. That's why gift giving guides and resources are important for sparking inspiration and ideas.
One way that Uncommon Goods supports its customers and subscribers is through curating a list of products that make great birthday gifts. The online store is known for carrying unique and otherwise hard-to-find items across a variety of price points; and a potential customer can easily find affordable items to give to anyone.
As an email marketing strategy, product curation is helpful because it saves people time, and inspires them to go shopping.
8. Warby Parker creates connections through content marketing
Content marketing is a marketing effort that produces original content including blogging, e-book production, case study writing, and infographic creation. Many companies are now realizing that publishing online stories helps brands build stronger relationships with target audiences.
Content marketing emails that feature stories tend to look different from promotional emails, which highlight deals, products, or promotions. The call to action (CTA) button for content marketing is typically labeled "Read More," whereas the CTAfor trigger emails is to "Shop Now."

Content marketing campaigns are especially valuable for an existing customer base that aren't quite ready to make a purchase. Branded stories are particularly helpful during the consideration phase of the buyer journey, and over time, the data collected from your content marketing campaigns help inform an algorithm for personalized product recommendations.
As an example of a creative strategy, take a look at the following infographic from Warby Parker. It's funny, witty, interesting, and easy to read.
Last but not least
Every human could benefit from hearing an empathetic, uplifting, or empowering message right now. If you're a marketer, you have the ability to reach different audiences through content, so why not build a marketing channel that's enjoyable for your audience, fun to build as a team, and valuable from a human interest standpoint. It's time to get creative with your email campaign strategy.
Enhance how you converse with your audiences. Sign up for a free trial with ManyChat.
The contents of this blog were independently prepared and are for informational purposes only. The opinions expressed are those of the author and do not necessarily reflect the views of ManyChat or any other party. Individual results may vary.