5 Tips to Create eCommerce Product Videos that Drive Sales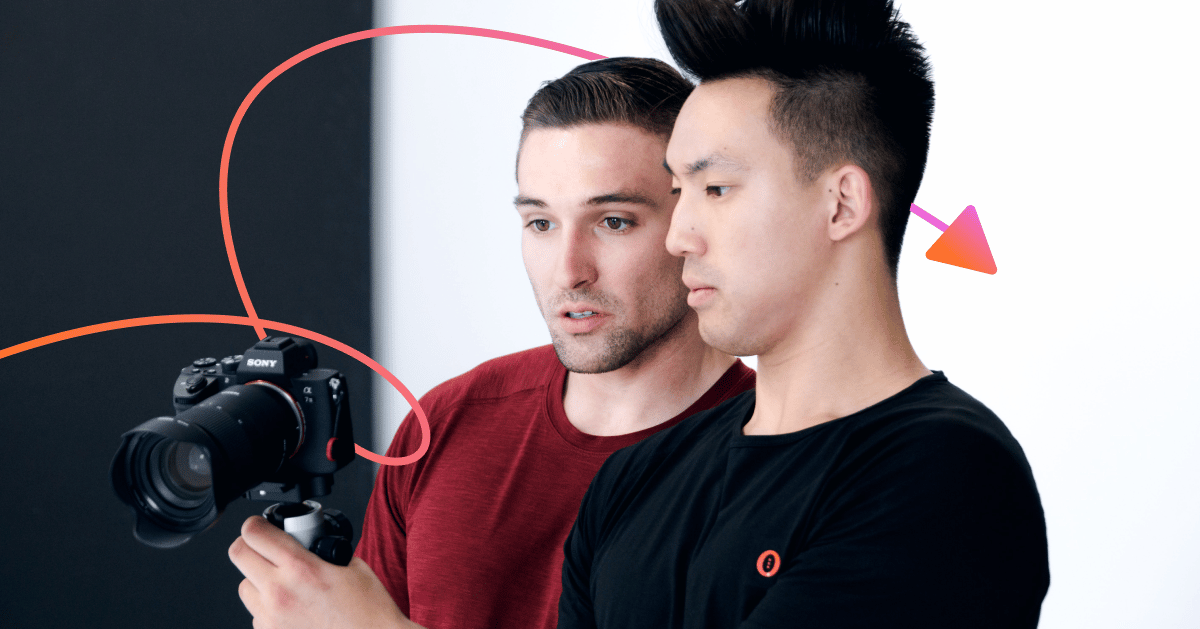 What's one of the first things you do when you see a cool new product in a store? You touch it! After picking up the product you feel it in your hands to take a closer look; and if it's clothing you might even try it on and see how you feel in it.
Most people want this experience before they buy a product, and that's why only roughly 16.1 percent of people buy products online (and that percentage only increases by about 2 percent every year).
One tactic you can use to translate this experience online for potential customers and consumers is by using video. It's easier for people to visualize your product in a video, and although it's not the same as an in-store experience, using video to raise brand awareness is better than regular photos and text. 
Plus, product videos can be an effective tool for increasing sales (they can increase conversion rates by 80 percent) and is why they should be a part of your eCommerce marketing strategy.
So, without further ado, here's how to create eCommerce product videos that not only demonstrate your product properly, but will also drive sales.
1. Determine your target audience
Much like learning, the way an individual observes and understands a product will vary from person to person. For some, the tactile aspect is important, while for others what they hear and feel is the driving factor.
You'll need to conduct some research about consumers to determine what type of  buyers your audience is mostly comprised of before translating that shopping experience, including what they see and hear, into compelling brand awareness videos. If you're using a eCommerce marketing platform, you'll likely have customer data in there — such as preferences, interests, buying habits, and more — you can use to determine what video content to create. 
Think about what kinds of videos they want to watch. For example, would a simple product video that highlights the item from angle suffice? Or should it be a full demo video where the product is in use?
For some eCommerce video ideas check out Sephora's product landing pages like this one. 
Rather than share a simple product video, Sephora showcases how to use it.
If you create a video that your audience wants to see, more people will watch the entire video, which should convert to more sales.
2. Choose your promotional networks and create unique videos for each
Product videos aren't meant solely for your product landing pages, and need to be shared on social media to generate more engagement.
On Facebook, videos get 59 percent more engagement than any other posts.
Videos do great on the social media platform, Instagram, too, according to the latest eCommerce trends.
And 31 percent of people make a purchase after viewing an Instagram video ad.
Another network that's great for sharing video content is YouTube where 2 billion active, monthly users watch 5 billion videos every single day. You can start a YouTube channel for your business in minutes and start publishing video content right away.
By sharing videos on these networks and social media platforms, you'll generate a lot of brand impressions and sales from your target audience. However, it's important to remember that you can't share the same video on your product landing page on your social media channels. That's because different types of videos work on different networks. 
Video dimensions, style, and content length are all determining factors in where you post your video; not to mention that most networks have individual story formats that require different dimensions and lengths.
So instead of creating one video and publishing it on all social networks, create different videos with different dimensions, lengths, etc., to best fit the social channel.
For example, check out Birchbox's social media videos. They publish longer videos like the one below on YouTube.
While on Instagram they publish shorter videos, such as the following segment, because quick clips work best on that particular platform.
If you don't have the time to create different videos for your landing pages and social media channels, you should check out Shopify's expert services. The platform has several freelancers and agencies you can employ to create high-converting product videos that fit your landing page and social needs.
Shopify also offers video hosting, so you can host your videos on the product page itself; a clean and distraction-free way to watch videos without linking off to social networks.
Another social video marketing technique you can try is live video, which can be as effective as webinars for driving engagement and sales.
Read more: How to Market Your Shopify Store
3. Optimize videos for mobile viewing
62 percent of people watch videos on their mobile devices, while 49 percent of people online shop on mobile devices. Those are some big numbers, and it's why you should make sure your videos are optimized for mobile viewing. Here are a few ways to do it.
Keep videos short
According to a study by Animoto, most peoples' attention spans are shorter when watching videos on mobile devices.
So if you want more people to watch your videos to completion, and buy your products, keep your videos very short.
Use subtitles
92 percent of mobile users watch videos on mute, so add subtitles. When you use subtitles it can increase the view completion rates of your videos. And although adding subtitles to eCommerce product videos seems like a lot of work there are plenty of tools outs there that can simplify the process. 
Take Screencast-O-Matic's video editor, for example. This platform "listens" to video dialogue and automatically overlays it as subtitles on the video.
Make your branding appear bigger
While creating videos, it's important to brand them with your logo, slogan, or both. It's a great way for people to recognize your brand.
If you don't have a logo, you can create one for free with Zyro.
Logos and slogans in eCommerce video marketing are also a useful way to  establish yourself as a brand when connecting with a potential customer. 
Highlight important areas
Draw attention to the most important parts of your video by using overlay elements and other design features. Showcasing certain clips helps the most important parts stand out, and optimizes the video for mobile and desktop viewing. If you're unsure as to where to start with your video editing, look to Screencast-O-Matic again for guidance.
Publish test versions
After you create the video and publish it, visit the mobile version of your eCommerce website and/or landing page to make sure it looks good. Also, create private/test social media accounts where you can test publish your videos first before sharing them on your official pages.
This allows you to see how the video looks and provides you an opportunity to fix any glitches before going live. And yet another option is to set your post as private before you publish, so you can view and delete it if needed.
4. Add a call to action
Use a call to action (CTA) in your videos to entice people to make a purchase. You can do this by simply telling people through clear dialogue and subtitles, or use images which can increase conversion rates when you advertise on Facebook.
Try to put your CTA in the first part of your video as studies have found that CTAs placed in the middle generate the highest conversions.
And when sharing videos on social media, make sure you include links to products in the description like Birchbox does in its video.
You can also try adding the product link into the video itself. On Instagram, you can link to products using the shoppable posts feature, and on YouTube you can link to products using the end card (seen above).
5. Create and test multiple versions of the video
After following the above steps to make your videos you can finally hit publish. But don't stop there. Instead, monitor video metrics and then make more versions as you most likely will not create the best version of your video on your first attempt.
Constantly monitor your videos and feel free to make adjustments based on the data you collect. Then, create new versions of your video to see if they generate more complete views and/or sales.
Improving your eCommerce video marketing
Follow these five tips to create engaging eCommerce product videos. Start by figuring out who your audience is and creating a targeted video marketing strategy. Based off of your research, create the videos your audience wants to view.
Afterwards, choose the social networks to publish your videos on, and create separate videos for each platform. Optimize videos for both desktop and mobile device viewing to drive conversions. Include CTAs in your videos, and, finally, test and make several versions of your videos to generate complete views and sales.
Grow your online sales through mobile messaging with ManyChat. It's free to get started.
The contents of this blog were independently prepared and are for informational purposes only. The opinions expressed are those of the author and do not necessarily reflect the views of ManyChat or any other party. Individual results may vary.