Top 10 Best eCommerce Websites of 2020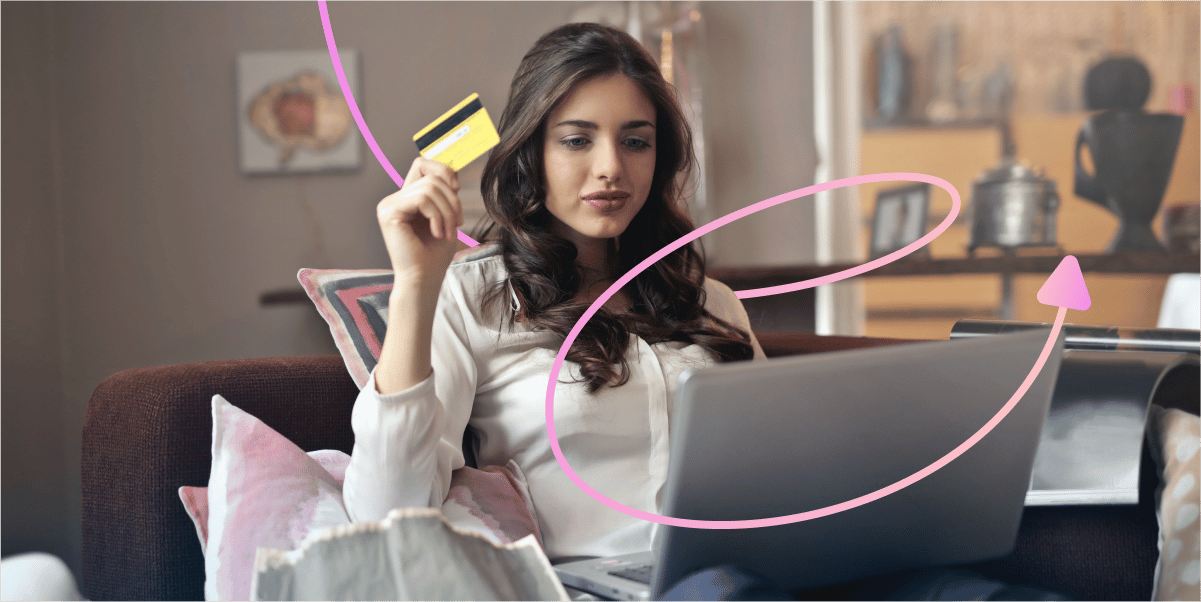 Every eCommerce business wants to accomplish designing a website that has the wow factor. It isn't just important to have a site that is on brand and eye-catching. A great website is also user-friendly and set up for the customer to have an effortless shopping experience.
Many of us know that a product isn't what wins us over at first. It's the web design and the overall eCommerce shopping experience. We're already halfway through 2020 which means we've had time to look high and low for the best eCommerce websites of the year.
What comes to mind when you think of an outstanding eCommerce website?
We think of a few things–easy navigation, clean and concise copy, convenient filtering, easy checkout process, optimized integrations, etc. These businesses that we're highlighting got it right. They put their best designs forward and created websites that are the best we've seen all year. If you're wondering how to start an eCommerce business, the following websites provide a great example of successful eCommerce designs.
1. Harry's
What's to love?: The razor subscription extraordinaire delivered the wow factor with its web design. The home page really impresses with cool colors and simple copy. This year has been a rough year, to say the least. Harry's did a great job of offering a practical way to help customers through difficult times by posting information for a crisis hotline. Navigation around the site is seamless. Customers have the option to purchase a bundle which includes a variety of products—even sample sizes. This is a great option for new customers and existing customers that have been eager to try new products.
In a nutshell: Perfect color palette and copy. Appealing product images. A warm invitation to customers by acknowledging current events.
2. MeUndies
What's to love?: MeUndies makes shopping fun. Their eCommerce site is bright and cheerful. The pop-up promo to join the mailing list is even a breath of fresh air–inviting the customer to opt-in for an immediate 15% off. MeUndies also brings customer engagement to the table by offering customers the change to create matching pairs for them and their significant other. The chatbot is simple, but still provides answers for FAQs to help with customer service. MeUndies is also entirely transparent about their subscriptions which leads to some major customer satisfaction.
In a nutshell: Vibrant eCommerce platform which pulls customers in. Helpful chatbot. Clear communication regarding terms and conditions for subscriptions.
3. Great Value Vacations
What's to love?: Great Value Vacations makes our list for a lot of reasons. This eCommerce business really stayed on top of their eCommerce marketing strategy despite COVID-19. They were innovative by sending customers emails with promises like "This won't last forever." or "Give yourself something to look forward to." As you can see they also extended vacation vouchers so they can be used into 2021.
GVV also has an incredibly helpful website. Each vacation package clearly discloses all terms and conditions, photos of the destination, and recommendations for the area. GVV also provides amazing filtering features where customers can choose their destination based on continent, country, length of vacation, and more.
In a nutshell: Advanced filtering features. An efficient online payment gateway and an easy checkout process. Excellent product description of vacations as well as openly sharing the fine print on fees and conditions.
4. Bliss
What's to love? Bliss gives each potential customer an incentive for shopping their eCommerce store by listing out the perks with images mid-page–free shipping over a certain amount and samples. Bliss does a great job of differentiating their products by changing the labeling and branding on them rather than sticking to the overarching brand.
Bliss offers a skincare quiz for customers to take. This is a great way to implement customer care and engagement. The feminine touches reach Bliss' intended audience immediately.
In a nutshell: Fun and engaging content. Nice customer care touches like free samples. Easy-to-filter by skin-type, preferences, and price.
5. Bohemian Traders
What's to love?: Bohemian Traders is a great example of eCommerce fashion brands. Website visitors can easily navigate the online store according to clothing size, item, and price. Bohemian Traders takes it a step further by also allowing customers to browse by collection and release date. The website design is filled heavily with photo blocks that are perfect for this brand. Customers are able to see a lot of different styles at once on the homepage which will help narrow down their search.
Although Bohemian Traders is a clothing niche, they're going full speed at reaching their audience. This eCommerce platform shows that you can have a niche while remaining relevant to any shoppers that may show interest.
In a nutshell: Opportunity to see a lot of products modeled on the home page. Warm, relaxed, and engaging branding. Adherence to their niche while also producing inclusive site design. No pop-ups which allow more focus on the various products.
6. Recess
What's to love? Recess nailed their website design with the perfect homepage for their brand. The hemp-infused water brand creates a calm atmosphere for customers as soon as the site pops up. The animation of the can is an added touch as it moves slowly. The play on words is also a nice touch–prompting customers to "take a Recess". Customers have the option to purchase a specific flavor or to purchase a sampler pack. Recess also offers customers to subscribe to automated renewal.
In a nutshell: Engaging animation. Clever CTA. Sampler available for new customers.
7. Out of Print

What's to love? Out of Print has a clear focus on their products on their home page. They made the wise move of having those products dissected into categories for easy browsing. The eCommerce store also has a chatbot available for customer service. A potential customer can online shop by category–including by author and genre. The grid layout gives website visitors an idea of which direction they want to go in for shopping. It's more user-friendly than having to filter through the header.
In a nutshell: Clean grid layout allowing customers to zero in and personalize their shopping experience. Chatbot available. Bright and cheery photos.
8. ACTA
What's to love? ACTA has a bold homepage with minimal copy. The pop up in the lower-left corner shows what other customers are purchasing. This is a subtle way of encouraging customers to stay on the website a bit longer to browse. This popup isn't as invasive as some companies which actually makes it more attention-grabbing. Products are displayed in larger blocks on the shopping page without props.
The minimalist approach makes the product the focal point. Not finding what you're looking for? ACTA has a convenient "Shop Our IG" option where customers can online shop for looks that were featured on Instagram.
In a nutshell: Bold homepage with smaller popups. Link to shoppable Instagram page. Minimalist product photos.
9. Skullcandy
What's to love? This site is busier than the others that we have highlighted, but it's a great example of how space is used matters. Skullcandy has its clear CTA listed on the left side. They explain their cause and give customers the chance to get on board immediately. Animated photos and a personalized hashtag fill large spaces, leaving copy to a minimum. The site is neon-fueled and gives customers a lot of intentional marketing to mull over.
In a nutshell: Clear mission about the partnership for mental health. Bright and animated content. A minimal amount of products helps customers to navigate the site.
10. Wild Willies
What's to love? This website is a great example that a business can niche and still have an excellent marketing strategy. Wild Willies delivers straight to its target audience–those that need beard care. The online store is outfitted for easy navigation through products. There is also a video on the home page dedicated to the story of Wild Willies.
A "spin to win" pop-up comes up, taking up most of the screen, but it fits well with the brand–bold and adventurous. This eCommerce website template has a great flow and plenty of opportunities for customers to be redirected to each product page.
In a nutshell: Fun pop-up. An embedded video makes the "about us" more engaging. Slashed-out sale prices communicate to customers that they are getting a deal.
Key Takeaways
We told you these websites are impressive! They give eCommerce businesses plenty of areas to learn in. You can make your own successful eCommerce site too. Consider learning how to use Shopify to help you throughout the process, while always keeping the following pointers in mind.
Know your audience and build your website as a way of communicating with them, not just simply posting products. Be consistent in your brand from your homepage to checkout. Create your intended mood with tools besides font and color–animation and videos can help carry your message.
Come up with an eCommerce web design unique to your business and one that aligns with your overall eCommerce theme. Make sure your products can be filtered easily and specific to what customers will need. Lastly, ensure that customers can reach you easily–chatbots, email, or contact forms are all great ways to do this. Give customers several options to get to know your brand better. Offer an opt-in for newsletters so that you can initiate a drip-email campaign down the road. Make your social links easy to find and engaging.
If you can get customers to your social media platforms then future giveaways will help generate more conversions.
What did we miss? Do you have a favorite website you've come across in 2020?
The contents of this blog were independently prepared and are for informational purposes only. The opinions expressed are those of the author and do not necessarily reflect the views of ManyChat or any other party. Individual results may vary.