6 Proven Direct Response Marketing Techniques to Try Right Now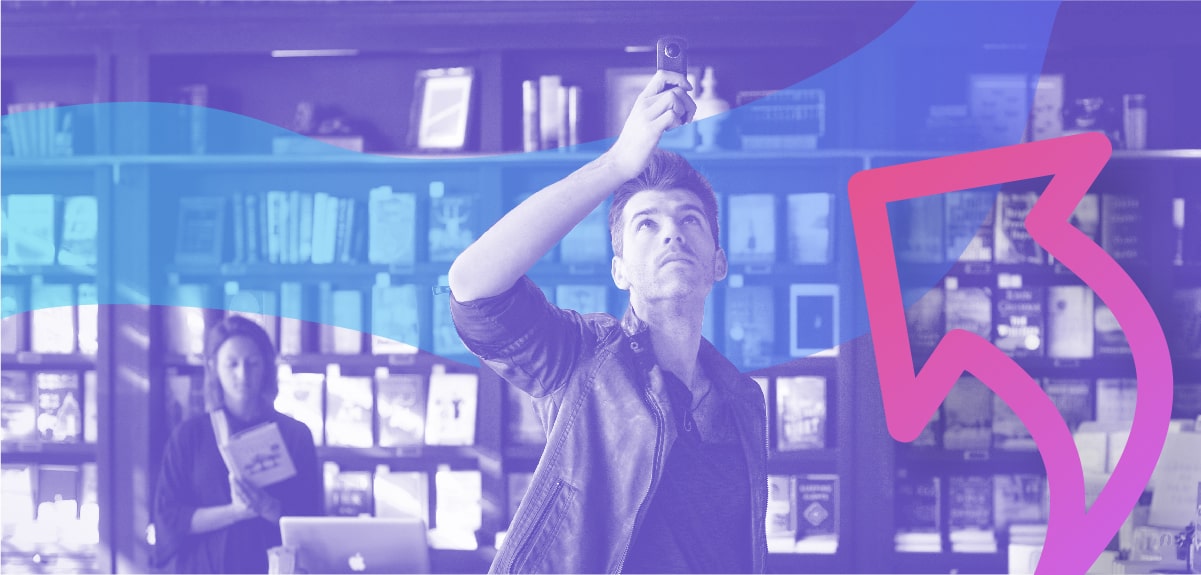 For many companies, proving marketing ROI is a looming challenge. The most successful marketing programs are targeted to a specific audience — men who maintain beards, travelers booking travel, etc. — and have a strong CTA designed to drive measurable results.

Small to medium size businesses find marketing worth doing only if there is ROI attached: Who would continue to put money into something if it isn't profitable? Global companies, however, have massive budgets to promote their brand and make it more attractive to consumers, even if that marketing approach is a monetary risk.

But for the lot of us, investing in brand-building marketing is simply out of the budget. And you need an approach that generates interest quick and drives sales fast.

That's where direct response marketing comes in. It makes acquiring customers and growing sales possible when your eCommerce store goes up against Amazon, or your beauty shop goes head-to-head with L'Oreal. 
What is direct response marketing?
Direct response marketing is a tactic designed to incite a quick response from consumers, and encourage them to take action on your offer. It's trackable, measurable, and takes no time to see results compared to other types of marketing.

Companies both small and large use direct response marketing to convince consumers to take action. It can be as simple as joining your monthly newsletter, referring a friend, or buying a product on the spot — whatever your business goal is.

For example, Salesforce spends almost half its budget on sales and marketing:
Direct response marketing works because it's agile. And since it's easy to track results, you'll see ROI from a campaign right away. If it doesn't pay, you drop it and try something different. This makes planning and budgeting for marketing campaigns easy for companies with smaller budgets.
What direct response marketing channels are most effective?
In practice, direct response marketing is just getting people to take action. It's a powerful way to get downloads, land sales, and promote deals. To show better ROI, use the right channels. Here are a few to test:
Messenger. You can dramatically boost response rates by marketing through Facebook Messenger. It's one of the leading channels with 80% open rates and 56% CTR on average.
Short Messaging Service (SMS). Text message marketing is on the rapid rise. The channel sees an average open rate of 98% and is one of the cheapest, easiest ways to reach anyone, anywhere, at any time.
Email marketing. This is still one of the biggest acquisition channels for any business. The average expected ROI is $32 for every dollar you spend. When combined with SMS and Messenger, it can be a powerful direct response strategy.
Direct mail. Snail mail is still an effective channel for local businesses. Compared to popular digital channels like email, direct mail sees a higher open rate between 10 and 30X on average.
Paid social. Facebook ads are a great way to get in front of new audiences. When attached to a Messenger bot flow, you can easily build your contact lists and encourage action versus traditional landing pages.
Experiential marketing. Roadshows, offline events, exhibition stalls, street marketing — these are all great ways to connect with your audience. For example, Carrie Gottschalk used a QR Code on a TedXMileHigh banner to get sign-ups for the conferences Messenger bot. The campaign saw a 5X ROAS.
Other marketing channels can be lucrative if that's where your customers buy. If you sell a high-ticket item, you can use direct response marketing tactics to get people onto your contact lists and start nurturing leads to your final CTA.
6 direct response marketing techniques proven to convert
1. Make your call-to-action clear
One of the main objectives in direct response marketing is to encourage action. A simple message that appeals to your target market, such as "Grab My Copy" or "Register Today", can help people make the commitment to click your CTA.

Many businesses get too wordy with their CTA, or include multiple, but it's best to avoid that. Keep your call-to-action clear and straightforward so people know exactly what they're going to get when they click.

Here's a good example from Netflix:
It highlights the benefits of using the streaming platforms, and what you can do next to experience it.

2. Run a direct response ad
If you're going to put a good deal of energy into direct response marketing, Facebook ads are the way to go. 97 percent of social marketers use Facebook to run ads, and 70 percent of them say it's the best way to achieve their goals.

For example, DigitalMarketer uses Click-to-Messenger ads to start conversations with prospects inside Messenger.

Direct responses are a head-on side effect of Messenger marketing. For this DigitalMarketer ad, all users had to do was click to chat. No email address, no landing page — just an easy way to complete an objective.

Another good one is the AdEspresso experiment. They ran the same ad with 3 different calls-to-action, one without. Then determined what the best CTA was to bring down cost-per-lead.
In this test, Download was the best CTA. But why? Because the ad did a number of things:
The ad gave enough information for the user to make a decision.
"Download" told them they just needed to click through to reach their goal.
When it comes to writing a direct-response marketing ad, don't be afraid to be blunt. Clear context is also important. Ads should provide context that encourages people to click the CTA button.
3. Segment and target warm audiences with Messenger ads
Direct response marketing involves a targeted approach to your customer that takes the form of segmenting. Given the tremendous opportunity for quick and actionable responses from target users, marketers clearly have an advantage when it comes to selling.

The big 4 segments are:
Geographic: based on area of interest.
Demographic: based on variables including gender, age, race, etc.
Behavioral: divided by actions and interest.
Journey: based on where the buyer is in funnel.
How does this relate to direct response marketing campaigns?

Well, if you're a brick and mortar company, you can target local areas of interest with special offers. Or, say you sell make-up, you can send ads to people interested in Vogue or beauty brands.

But more importantly, you can send targeted messages to warm audiences. This includes people who already bought from your brand or opted-in to your Messenger subscriber list.

Direct response marketing doesn't always need to come from a cold audience. Keeping track of subscribers in Messenger marketing platforms like ManyChat gives you insight into your audience. You can then use this information to refine and send more targeted ads to people.

ManyChat also lets users set up "lead scoring" to assess audiences even further. It helps you figure out which leads have the most promise, so you can send ads that are more likely to be clicked and acted on.
4. Kick it old school with direct mail
It's easy for marketers to forget tried and true direct response techniques in the face of digital. Messenger marketing and social advertising can be cheaper and more accessible. But direct response marketing doesn't stop there.
Postcards, flyers, and catalogs are everyday examples of direct mailing. Neil Patel points out on his blog that recent research has proven direct mail as a profitable ROI medium. They even have a higher ROI than paid search and are only a point behind social media advertising. When done right, direct mail can work with other channels, and set your business apart from competitors.
Making a postcard is incredibly simple too. You can use a tool like Canva's Postcard Maker to create and design stunning direct mail postcards. They have a wide selection of beautiful, ready-made postcard templates, and best of all, it's free, easy, and quick!

Direct sales don't need to happen on paper either. Mailing campaigns can direct people back to your site and drive action there. For example, RCI Financial Services — UK finance partner to Renault, Nissan, Infiniti, and Dacia — rolled out a direct mail campaign to persuade existing customers to register to its online portal.

The campaign was sent to 70,000 people and achieved a 9.67% conversion rate. That's better than the average email CTR.
5. Incentivize referrals
Referrals are another extremely powerful direct response tool that can boost your conversions. People are happy to talk about their experiences with your company, but sometimes they need a push. Plus, customers referred to you by a friend are 37% more likely to stick around.

Refer-a-Friend can pay itself off fast, which is why many delivery services like GrubHub offer credits in exchange for referrals. Referral programs that put money in the pocket of both sides are likely to drive action — especially when it comes to food!
6. Run a giveaway campaign
Giveaway campaigns have become a popular direct response technique — for good reason. Offering potential or existing customers a product they'll love is one of the best ways to build business. It's also an excellent way to build a one-to-one relationship with the consumer and drive action to a business goal.

Take the Legion Beats Black Friday giveaway:
The real key to its success depended on two things: the offer and the target audience. Gabe Schillinger, Founder of Legion Beats, offered something of value (Chris Brown featured and free beats for life), aimed at the right group of people (rappers, producers, and singers).

This direct response marketing example generated $202K during launch week, plus another $58K post-campaign.
Time to put these direct response marketing techniques into action.
Want to get your brand noticed and drive more sales? Use these 6 proven techniques in your business to get started.
And if you need any help with your Messenger marketing strategy, join the ManyChat Facebook Community. Or sign up for a free ManyChat account and start building your bot today.