Conversations 2019 Speaker Highlight: Natasha Takahashi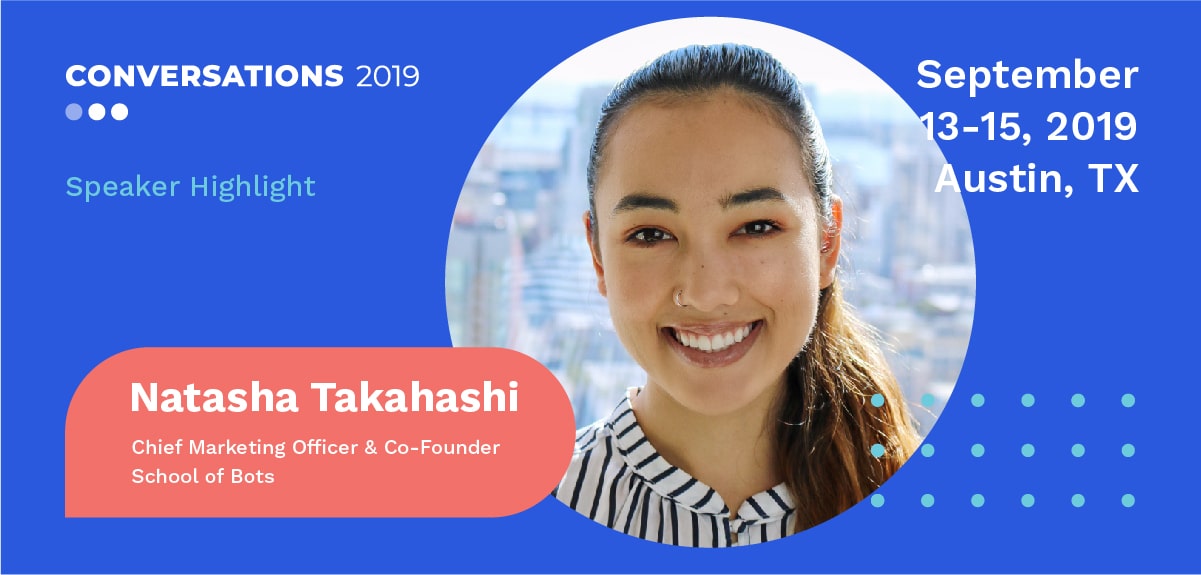 They were new and sparked her interest, so she jumped right into bot building, and has not regretted it since.
Natasha Takahashi, young and part of Gen Z, wanted to do something in the Facebook Ads space. So, when she discovered chatbots, she decided she had better go all into entrepreneurship instead finishing her college degree from USC, and if it didn't work, then she'd figure it out.
As it turns out, her decision to go all-in worked in her favor. By the end of 2017, Natasha had done quite a bit of bot building and decided to start School of Bots so she could share all of her knowledge with others.
She's a mover and shaker in the Messenger bot space, and has the energy and drive to build a business while helping others succeed. Natasha's story will inspire, and her tips will help you grow.
Meet the Speaker
Natasha Takahashi, CMO and co-founder of School of Bots Session: Ladies Who Rock: Movers and Shakers in the Chatbot Space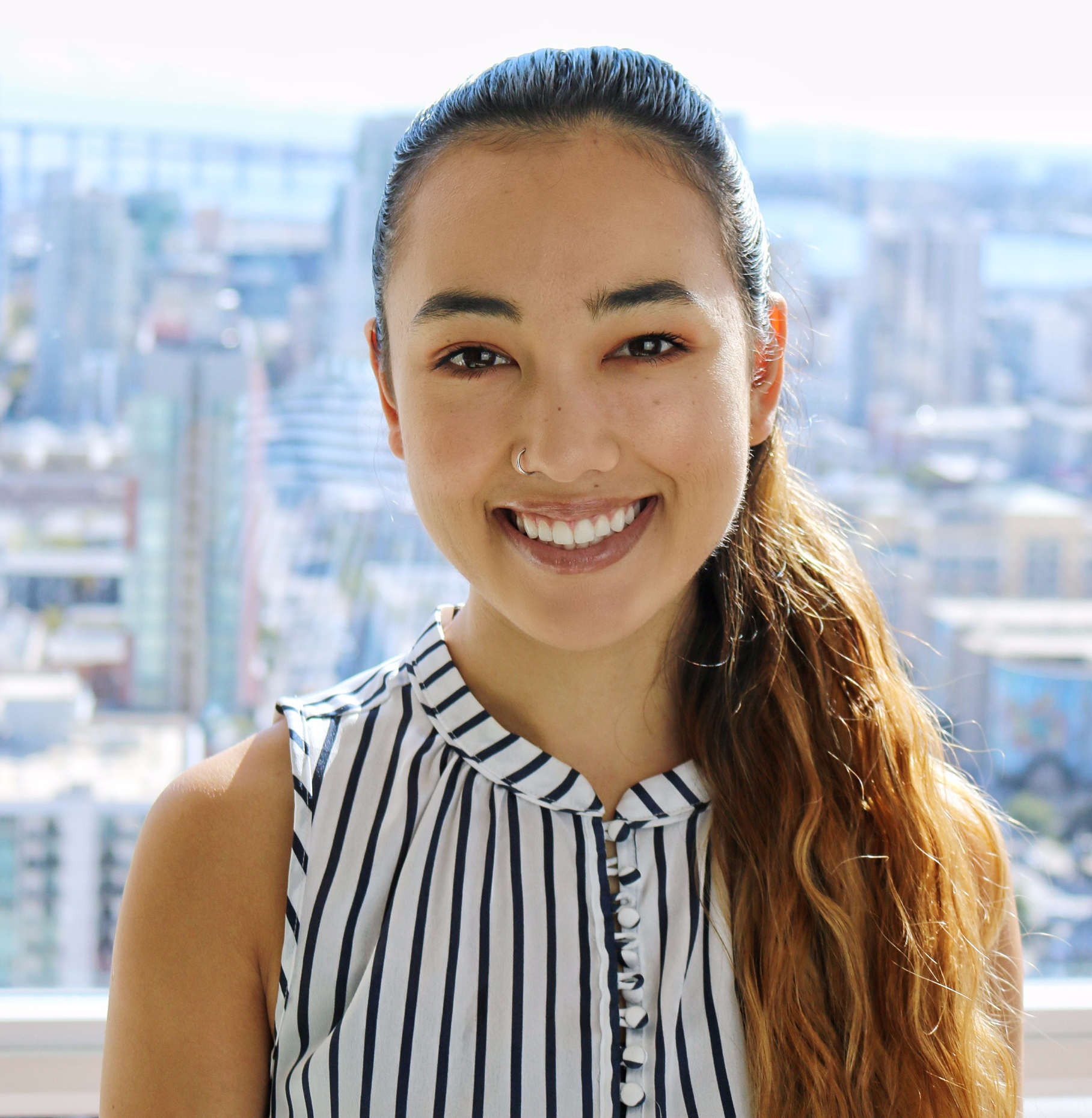 Wanting more tips and advice to grow your business? Come to Conversations 2019!
Natasha is the Chief Marketing Officer and co-founder of School of Bots, the trusted Chatbot resource for marketers and entrepreneurs. Her marketing agency, Ineffable Marketing, has built Chatbot campaigns and consulted for over a hundred brands like MindValley, Matthew Hussey, and Social Media Examiner. She has spoken on 70-plus stages and podcasts across seven-plus countries about bots with influencers like Richard Branson, Rachel Hollis, and Jay Shetty.
From dropping out of college to the tools you need to develop a bot-building business, Natasha shares her challenges as a young entrepreneur, the tools that helped her succeed, and how to create the life you want to live.
Don't forget to join in on our Conversations 2019: Meet the Speakers weekly Facebook Live series to learn more about who's who and what they are up to. Tune in every Thursday 9 AM PDT.
About Conversations 2019
Conversations 2019 is two days of bot advice, insights, and motivation to help you take your business to the next level. So, what are you waiting for? Don't miss out on the next era of Messenger Marketing. Register today — tickets are selling quickly! #Conversations2019
Interested in sponsoring? Email us at conversations@manychat.com.
Meet Our Other Conversations 2019 Speakers:
The contents of this blog were independently prepared and are for informational purposes only. The opinions expressed are those of the author and do not necessarily reflect the views of ManyChat or any other party. Individual results may vary.