Neil Patel Is Speaking at Conversations 2019!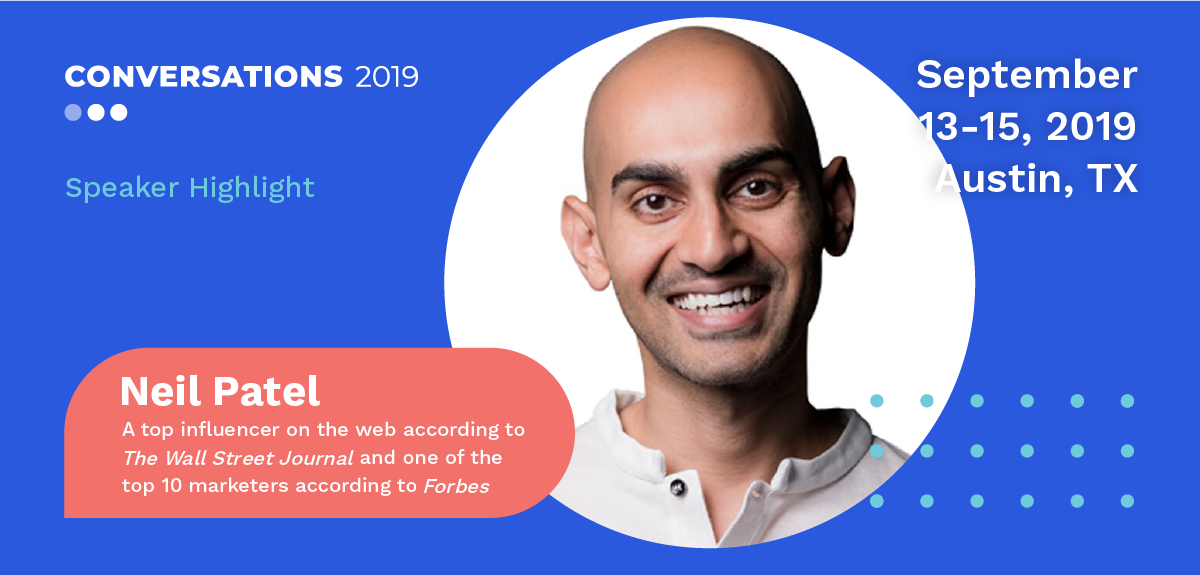 Hey ManyChatters! 
As entrepreneurs, small business owners, and marketers, we want to continue to provide you with leading industry speakers who matched your passion, enthusiasm, tech-savvy, creativity, and hustle. 
And as the digital world of marketing evolves, we as marketers, need to be prepared.  
Which is why I'm thrilled to share our next keynote speaker at Conversations 2019 is Neil Patel!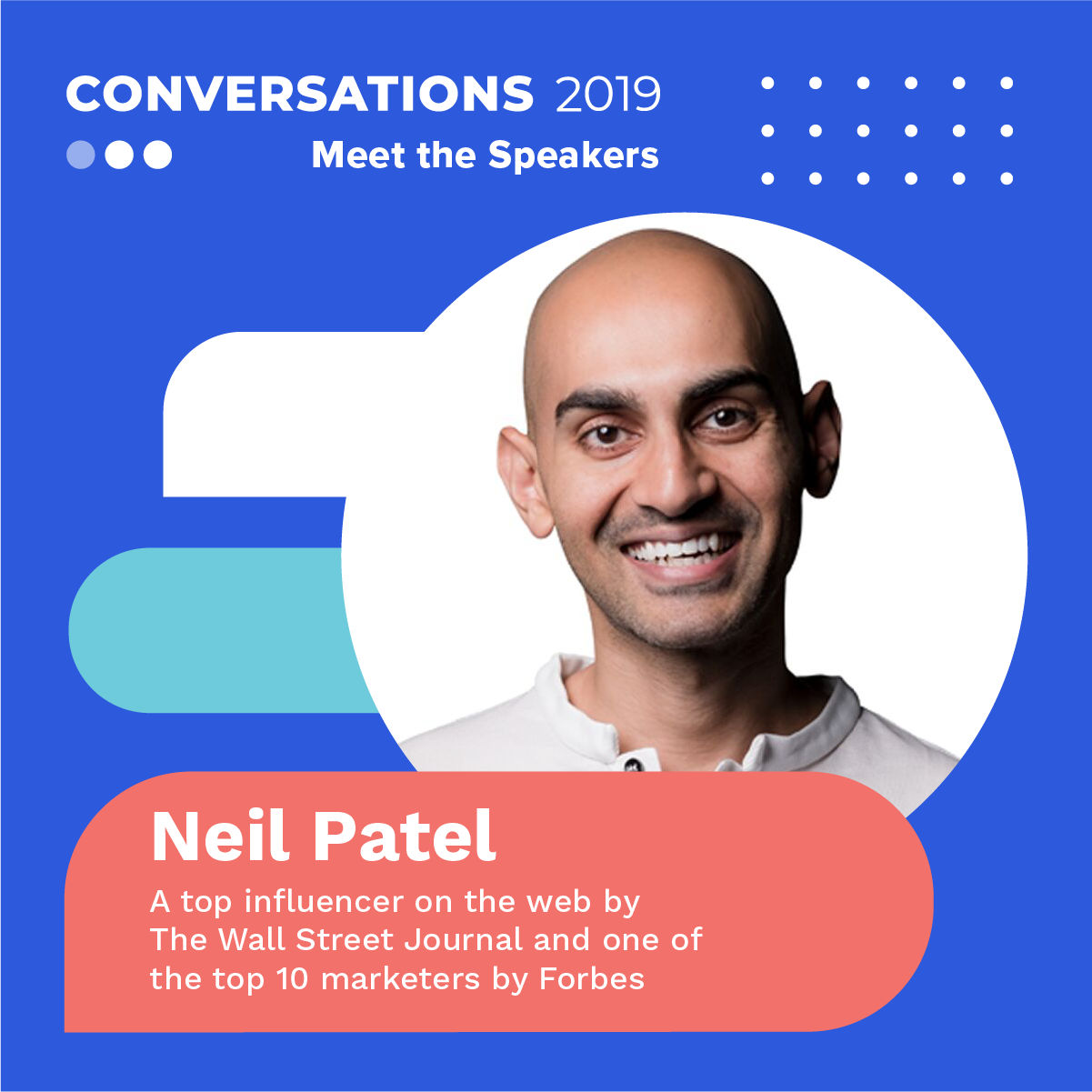 A forefront creative innovator, marketer, and entrepreneur, Neil brings thought leadership, inspiration, and passion to his work—and now to Conversations 2019!
Neil a co-founder of Neil Patel Digital, is named one of the top influencers on the web from The New York Times. Forbes says he is one of the top 10 marketers, and Entrepreneur Magazine says he created one of the 100 most brilliant companies. He's written a New York Times bestseller and was recognized as a top 100 entrepreneur under the age of 30 by President Obama and a top 100 entrepreneur under the age of 35 by the United Nations. 
In his keynote at Conversations 2019, Neil will talk about the future of digital marketing and how you can create the best plan for your business.
Here's a quick preview of his talk: The world of marketing is changing. With change lies opportunity, whether we see it or not. During Neil's keynote, he will discuss the future of marketing, multi-channel marketing and how Messenger fits into the larger picture. He'll provide big industry trends and what it means for end-users, how small businesses and agencies can prepare as the industry evolves, and much more! Seriously, this one will be one for the books.
Bonus, Neil is going to join me Thursday, July 11, 2019, at 2pm PDT on Facebook Live to dig into upcoming trends, industry impacts, and more advice that you can start using immediately. 
I'm thrilled to have Neil join us as Conversations 2019, and I hope all of you can make it.
More About Neil Patel
Although his agency was founded in 2017, Neil's marketing roots go back to 2001. Neil discovered marketing because he had no choice. At the age of 16, he created his first website and paid a few marketing firms to help him out, but they provided no results and took all of his money.
He was left with no choice but to learn marketing, and he eventually got good at it. Neil never planned on doing marketing for other companies until he met his co-founder Mike Kamo. After working together for seven years they decided to create a different kind of digital agency, one that was honest and only took on clients that they could actually help. And instead of focusing on growing their agency, their number one focus was to grow their clients and provide a ROI.
The new era of marketing is now. Come join us in Austin, Texas September 13-15 and discover how to take your business to the next level.
Learn more about our other Conversations 2019 Speakers:
The contents of this blog were independently prepared and are for informational purposes only. The opinions expressed are those of the author and do not necessarily reflect the views of ManyChat or any other party. Individual results may vary.