6 Best Free Email Marketing Software for 2020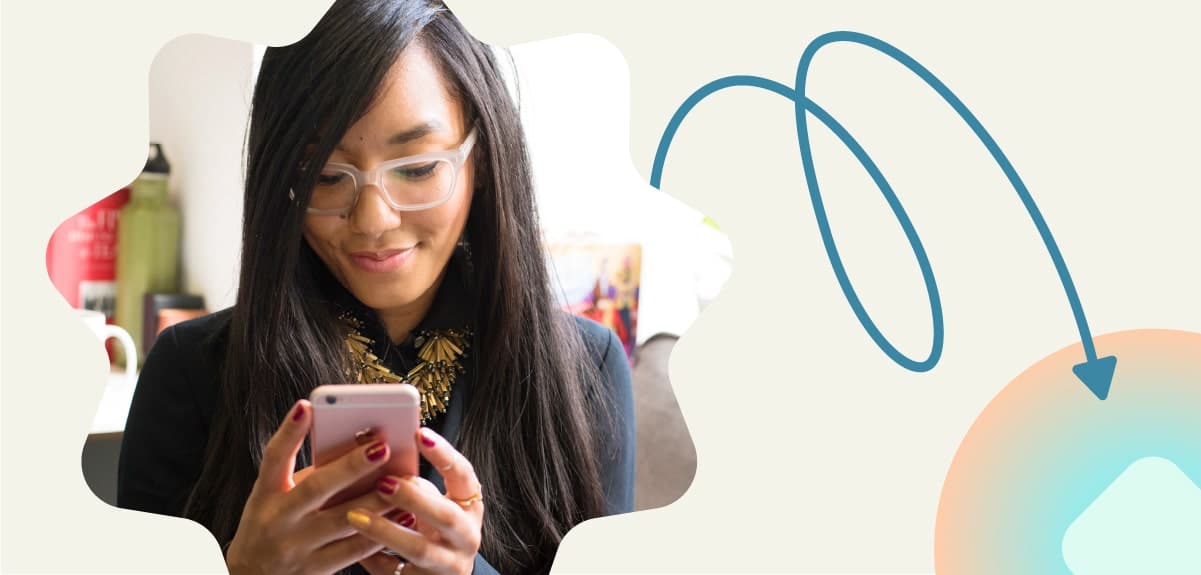 If you're a marketer, you know the value of an effective email marketing software. The ability to easily collect and message new and returning customers helps you automate tedious tasks and drive more revenue for your store. It's also a great way to make a solid first impression and set expectations for your future relationship.
A good marketing software can ensure your emails are highly-targeted and automated according to behavioral triggers. This helps ensure your messages are relevant and play a vital role in moving customers along their flows.
But you're on a tight budget, and you're thinking: Won't this software eat into your funds? Not with a free email marketing platform.
Six top email marketing software to grow your list
1. ManyChat
ManyChat helps you build email lists, create meaningful nurture campaigns, and deliver your messages to specific customers across email, SMS and Messenger all in one place.
It's an intuitive and easy-to-use platform, with a drag-and-drop tool for creating GDPR compliant templates and sequences. It's easy to segment prospects and customers, manage contacts, and score leads so you can sell more with less time.
ManyChat is an affordable option because you can scale your subscription up or down depending on your business' needs. Plus, with SMS and Messenger capabilities, you can execute omnichannel campaigns quickly and easily.
Price: Free; $10 for 500 subscribers; $15 for 1,000 subscribers; $25 for 2,500 subscribers, and so on.
Create and send better email campaigns today with ManyChat. It's free to get started.
2. ActiveCampaign
ActiveCampaign is a great option for email marketing software. It acts as a marketing automation tool, customer relationship management platform, and can help build an effective email marketing campaign. You can segment customers, send dynamic content, and integrate with ManyChat to send powerful omnichannel campaigns.
Price: Try it free. Lite plan starts at $9 per month. Pro starts at $49 per month with added features such as Facebook Custom Audiences and Dynamic Content.
3. Freshmarketer
Create sleek emails and manage your contacts easily using Freshmarketer. Its free plan includes 500 contacts, a drag-and-drop email builder, web form tracking, conversion optimization, plus contact and list management.
Upgrade to $49 to unlock segmentation, marketing automation, and email conversion rate optimization, helping you build unique contact lists and create campaigns that can be rolled out automatically. You also gain access to Freshmarketer's email templates library, which is packed with professional designs for marketers short on time.
Price: Free; $49 for the Garden package; $99 for the Estate package.
4. Mailchimp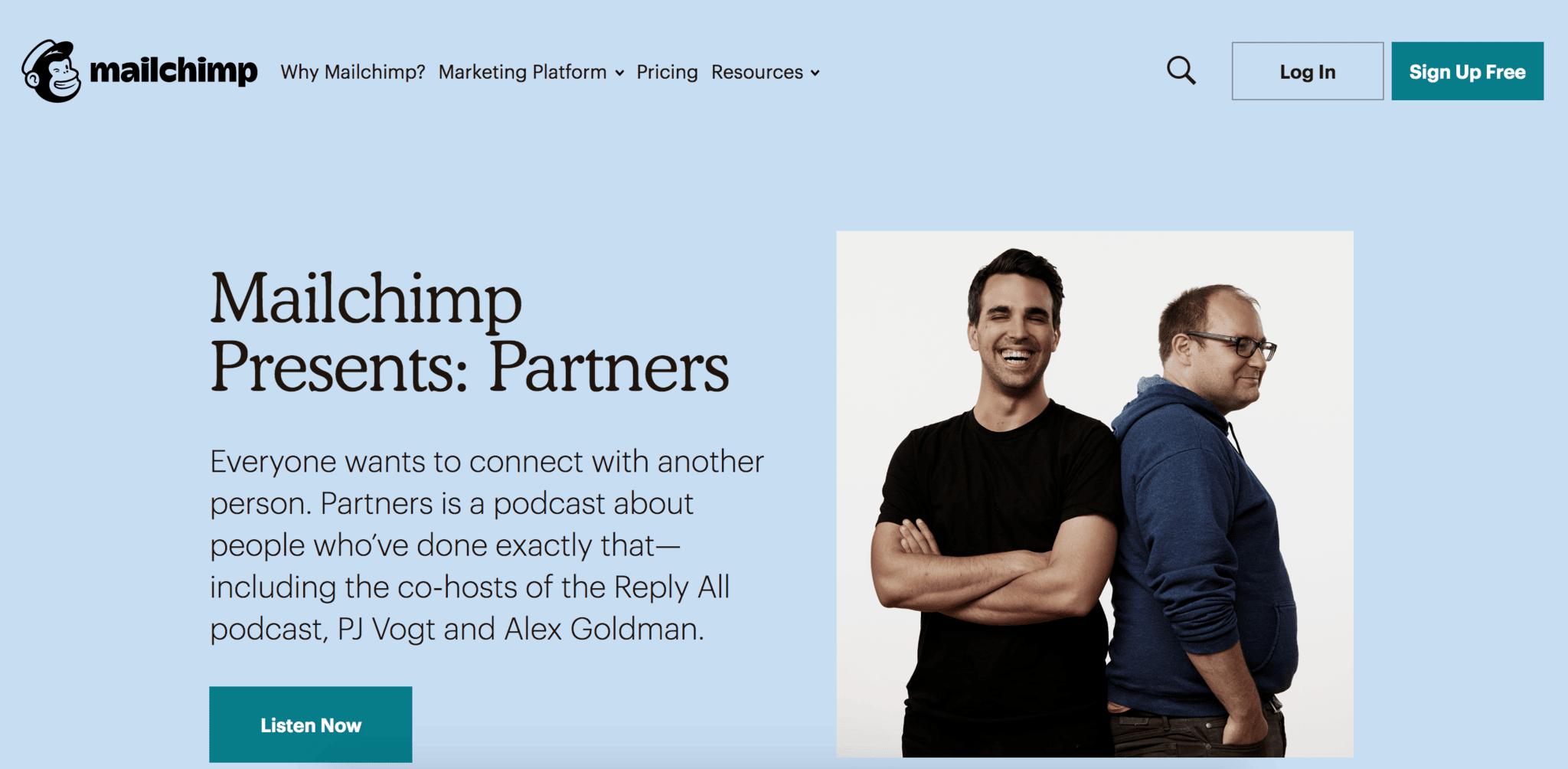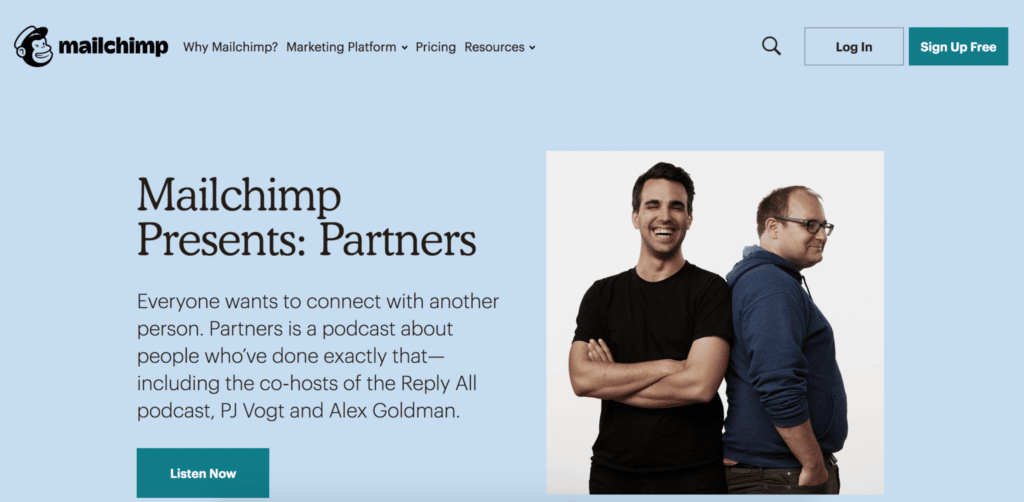 You've probably heard of Mailchimp, which has been around since 2001. Its free plan is good for newcomers since it provides intelligent recommendations, helping you understand your audience better and optimize your email marketing efforts.
On top of 2,000 contacts, Mailchimp inclides 1-click automation, basic email templates, behavioral targeting, contact profiles, audience segmentation, and a marketing CRM. Upgrade your package and you also gain access to A/B testing, phone support, retargeting ads, and event-based automation.
Price: Free; $9.99 per month for email templates and A/B testing; $14.99 per month for custom templates and retargeting ads; $299 per month for advanced segmentation and multivariate testing.
5. Zoho Campaigns
The SaaS online office suite, Zoho, has an email marketing platform called Zoho Campaigns. It helps you create email marketing calendar, send personalized emails, and track your performance. Its Forever Free Plan includes 12,000 emails and 2,000 subscribers.
Other free features include a drag-and-drop email builder, A/B testing, pre-designed templates, and personalization options. This allows you to create on-brand emails without breaking a sweat (or the bank). You can also test your emails to drive performance and build personalized messages according to your audiences' behaviors and traits.

Price: Free; pay by email credits starts at $6.50; email-based plan starts at $36, subscriber-based plan starts at $55.
6. Constant Contact
Constant Contact gives you unlimited emails plus a whole host of business-boosting features for your campaigns. And all for just $15 (depending on your required number of contacts). Notable features include list-building tools, customizable templates, pop-up forms, automated email resend to non-openers, social posting, and list segmentation.
Upgrade to its Email Plus plan and you can create surveys and polls to distribute to your subscribers. You can also create and offer coupons as well as collect online donations (the platform is targeted at nonprofits in addition to small businesses).
Price: Free for one month; basic email plan starts at $15; email plus starts at $30.
Choosing the best email marketing software for your business
Light up your customers when they get an email notification from you. Relevant messages packed with value is what you need to deliver value, and a quality email marketing platform is your means to success. Leverage these email marketing tools above to create better, automated customer experiences and drive more sales for your business.
Create effective emails and engage your audience with ManyChat. It's free to get started.
The contents of this blog were independently prepared and are for informational purposes only. The opinions expressed are those of the author and do not necessarily reflect the views of ManyChat or any other party. Individual results may vary.