How to Use The Walletly App and ManyChat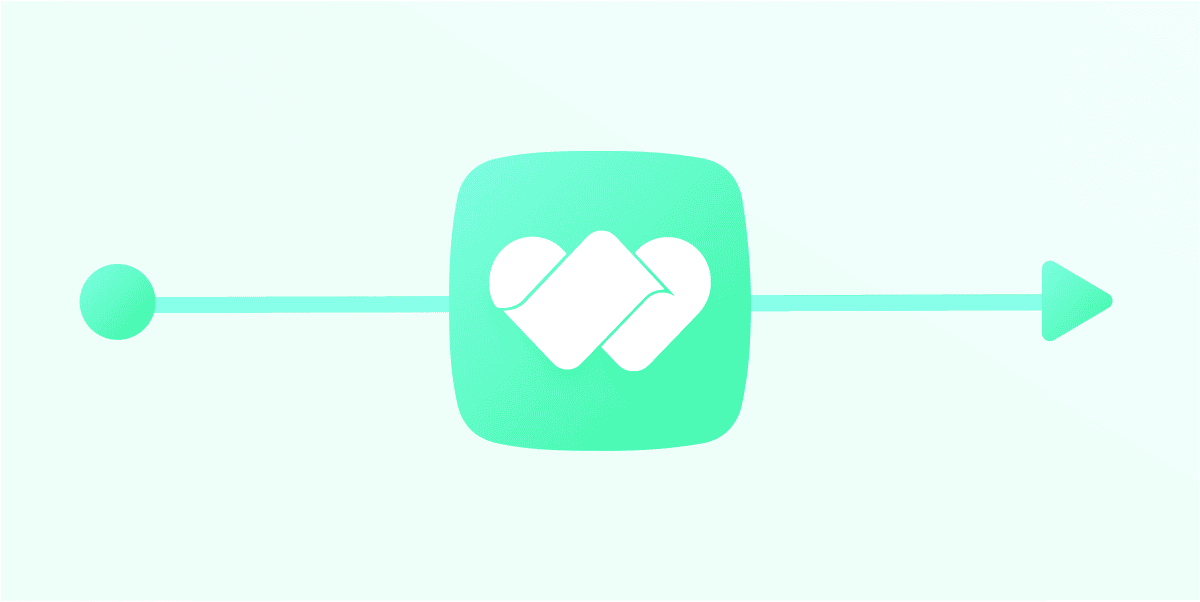 Remarkable customer experience is key to improve customer loyalty and retention for your business.
In fact, 49% of buyers have made impulse purchases after receiving a more personalized experience, according to research by Segment. On top of that, a Walker study found that customer experience will overtake price and product as a brand differentiator by the end of 2020.
So, how do you create an incredible experience for your customers?
One effective way to delight your customers and drive ROI for your business is to combine Chat Marketing and push notifications using the Walletly and ManyChat integration.
Here's how you can use Walletly and ManyChat in your campaigns today.
Why use Walletly and ManyChat?
Here are five reasons why you should use Walletly with your ManyChat bot.
1. Reach customers through their mobile wallet
A mobile wallet is like a physical wallet, only on your phone. Customers can store digital loyalty cards, coupons, tickets, passes, and more.
You may have already used a mobile wallet without knowing it. If you have an iPhone, you have Apple Wallet. If you have an Android, you have Android Pay. Samsung devices also have a mobile wallet called Samsung Pay.
With Walletly, you can send these digital coupons and cards directly to a subscriber's wallet as they move through your lead generation flows, which increases the likelihood they'll use it. In fact, more than 1 billion people worldwide are expected to use a mobile payment app in 2020, making Walletly and ManyChat a great way to keep up with consumer spending habits.
Examples of assets you can create and redeem using these two marketing automation tools are:
Coupons
Giveaways
Competition
Event tickets
Booking
Webinar tickets
Membership
Loyalty and stamp cards
2. Bypass the 24-hour messaging rule with push notifications
Push notifications are short messages sent to customers and prospects through their smartphones. You use them to inspire people to take a desired action.
With Walletly, you can bypass the 24-hour messaging rule in Messenger by sending push notifications to subscribers phones. Behavior-based messages, location targeting, and scheduled reminder notifications can help you reach customers on another channel and improve the chances of them acting on your message.
3. Access to geo-targeted reminders and notifications
Walletly's iBeacon feature lets you send push notifications to people walking past your store. It lets you send geo-targeted push notifications to customers showing new offers, membership updates, event updates and the like — as long as they have their pass in the mobile wallet.
For example, someone downloads a coupon from your recent lead generation campaign. They load their Walletly pass into the mobile wallet and forget about it for the time being.
One day they are passing your store, and suddenly they get a push notification reminding them of the coupon they have for your store. It's expiring soon. Chances are, they are going to act on this coupon, which results in more sales for your business.
4. Drive an emotional reward
Elicit an emotional response in prospects and customers by sending them branded and beautifully-designed passes or coupons.
Walletly makes this easy with its customized coupon and pass builder. You don't need to be an expert to design appealing marketing assets for your campaigns. It's an affordable, time-saving option that helps businesses on a budget enjoy the benefits of professional coupon and pass designs.
5. Improve customer satisfaction
The number of print coupons distributed in the first half of 2019 has fallen 12.4% from the same period in 2018.
So, why are marketers turning to digital coupons? It makes for an easier shopping experience for customers because they don't have to worry about losing paper coupons. With push notification reminders, they're more likely to use them to save money on your products or services because people are on the go, constantly using their phone now for all sorts of organization purposes, and it's an instant reminder.
How to use ManyChat and Walletly
Walletly works right inside Flow Builder as an action when creating your flows. Watch the following video for a live demonstration of Walletly and ManyChat from Walletly Founder Rupert Samuel.
Check out the full live session to learn more about the Walletly app.
3 Walletly and ManyChat Case Studies
With ManyChat, you can message people on their preferred channels and run automated marketing campaigns. With Walletly, you can reach customers on a new, highly-relevant channel that can boost the ROI of the campaigns you're already running.
Check out three examples of how businesses like yours use Walletly and ManyChat to boost campaign results.
1. Gold's Gym
Gold's Gym wanted to attract new local customers to three locations in Costa Rica by promoting a free week's membership coupon through Messenger. It targeted people who requested personal training and membership prices in Gold Gym's ManyChat bot plus a lookalike audience.
The gym integrated Walletly with ManyChat to execute a four-step lead generation campaign:
They sent a click-to-Messenger ad with a free membership trial coupon
When someone clicked the ad, they received the coupon inside Messenger
From Messenger, they were sent to a Walletly landing page to enter details for their membership pass
The coupon was delivered to the persons mobile wallet where they could redeem in-store
Through precise targeting and an easy sign-up and redemption process, Gold's Gym generated:
11,428% return on investment for the gym
280 free week trial redemptions
117 membership sign-ups with $70 in ad spend
42% conversion rate
Learn more about this free membership coupon campaign.
2. Eddy's Cantina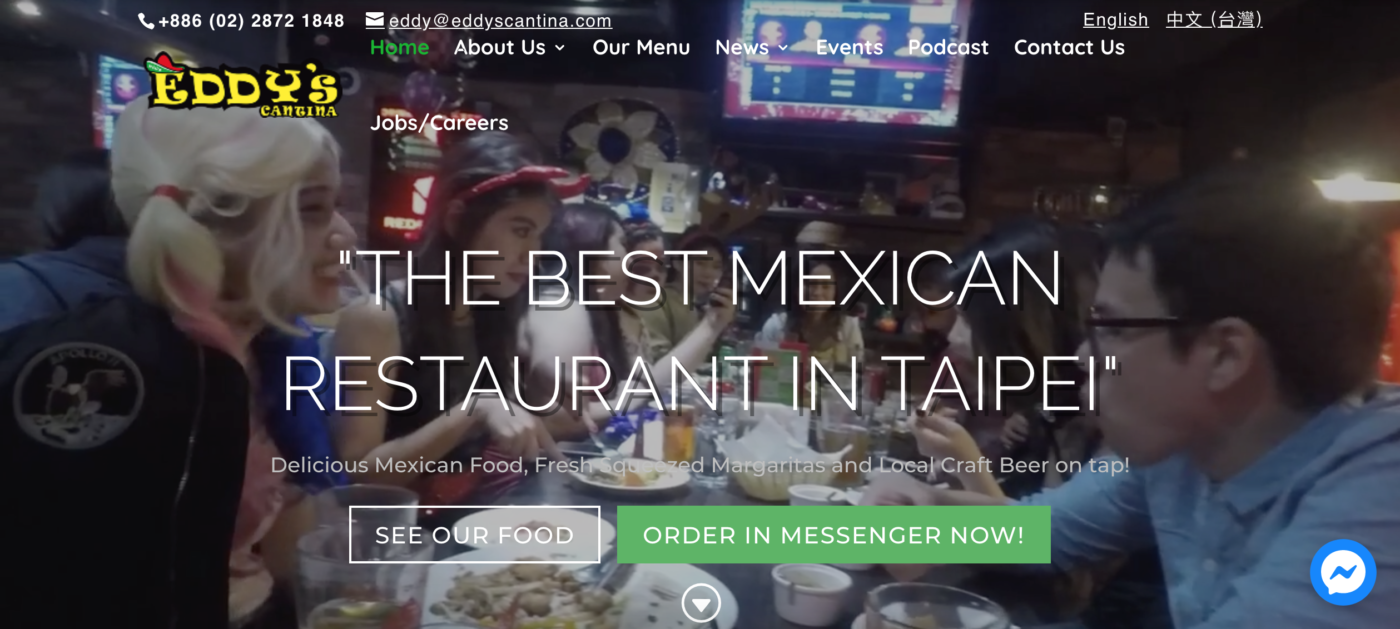 Integrating ManyChat with Walletly helped Eddy's Cantina target local audiences on Facebook with a BOGO coupon. It worked similar to the Gold's Gym's campaign. The restaurant ran a click-to-Messenger ad, Messenger bot, Walletly landing page, and the Wallet Scan app to ensure a smooth redemption process.
The restaurant also used Walletly's iBeacon to send reminders to coupon holders. When someone came within 100 meters of the restaurant, they received a push notification encouraging them to use the coupon.
Using Walletly and ManyChat, Eddy's Cantina achieved:
46% conversion rate
3000% return on ad spend
$5,900 in additional sales
Learn more about this loyalty-based coupon campaign.
3. Get Clients

Digital marketing agency Get Clients used Walletly and ManyChat to help one restaurant boost customer acquisition through a birthday coupon campaign.
Get Clients used ManyChat's Facebook Comment Growth Tool to promote the coupon. So when someone commented on the promo post, they were sent a message in Messenger. Once they accepted the coupon, Walletly sent it to the mobile wallet.
The agency also attached a loyalty program to the birthday offer. It used ManyChat email to follow up with loyalty members, using push notifications and one-time notifications to send exclusive deals and promotions to members.
In just 60 days, the birthday coupon campaign generated:
1,500 Messenger subscribers
639 Walletly subscribers
29% conversion rate
$19k total sales with only $135 ad spend
Learn more about this birthday coupon campaign.
Using Walletly and ManyChat to drive more sales
With ManyChat and Walletly, you can create a unique and enjoyable customer experience. Design an interactive shopping experience, quickly and easily in Flow Builder, that can drive more sales for your online store.
Want to connect Walletly to your ManyChat account? Go Pro now.
Note: This information is provided for educational purposes only and should not be relied upon as legal advice. Please always consult your own attorney before engaging in text marketing.
The contents of this blog were independently prepared and are for informational purposes only. The opinions expressed are those of the author and do not necessarily reflect the views of ManyChat or any other party. Individual results may vary.