[Case Study] How Get Clients Used Walletly and ManyChat to Create A Lucrative Loyalty Campaign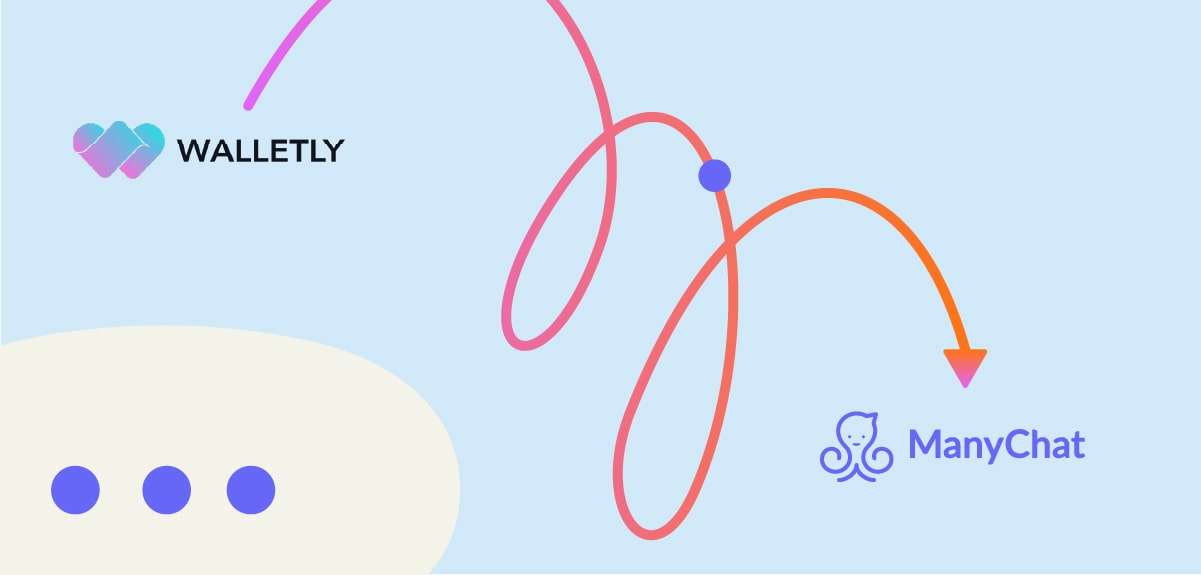 Get Clients is a digital marketing agency in Denmark that specializes in Chat Marketing and customer loyalty programs. They are also a ManyChat Agency Partner and Messenger Marketing Expert. The agency works mostly with local businesses such as restaurants and cafes. 
To help reduce customer churn, the agency had been testing different customer loyalty programs over the last two years. However, none were sustainable. The systems were overly complicated and involved many moving parts and integrations. Making them difficult and time-consuming to set up, and negatively impacting the customer experience.
Jesper Vig Troelsen, Founder of Get Clients, began searching for a customer loyalty system that would easily integrate with his agency's CRM, sales and social media platforms. He also wanted to be able to create, adjust, and report on campaigns easily. 
As an Agency Partner, Jesper was drawn to Walletly because it integrated intuitively with the ManyChat platform. It also featured a dynamic dashboard that enabled Jesper and his team to share campaign results with clients in a few clicks. 
So when Jesper was approached by a restaurant looking to get more customers, he created a birthday coupon campaign using both ManyChat and Walletly. The campaign generated 1,500 Messenger subscribers, saw a 29% conversion rate, and generated over $19,000 in sales with $135 in ad spend.
Creating a Birthday Campaign Funnel Using Chat
The campaign involved a two step process that turned comments into members of the customer loyalty program.
Facebook Comment Growth tool
Jesper used ManyChat's Facebook Comment Growth Tool to promote a 10% off deal for the restaurant's Facebook audience. When someone commented on the post, they would enter a Messenger conversation with the restaurant. There, Walletly would deliver the coupon through the Messenger app where people could move it into their mobile wallet.

Jesper and his team used Walletly's coupon template to design a personalized, on-brand coupon offering subscribers 10% off their bill, plus a birthday coupon for a free meal.

Thanks to Walletly's integration with ManyChat, Jesper could send these coupons to the restaurants' subscriber list within Messenger. And because the customers were already subscribed, Jesper used zero ad spend.
Facebook Ads
Following the broadcast to current subscribers, Jesper adjusted the birthday coupon campaign to focus on acquiring new customers. He created a Facebook ad targeted at local people who had a birthday coming up, offering the same deal as above. When clicked, the ad took prospects into the Messenger window where they received the coupon through Walletly.
Building out a loyalty program for customers
Because of the birthday campaign success, Jesper and his team decided to attach a loyalty program to the birthday offer. The team used ManyChat's email to follow up with loyalty members, push notifications, and one-time notifications to send offers inside Messenger to loyalty program members.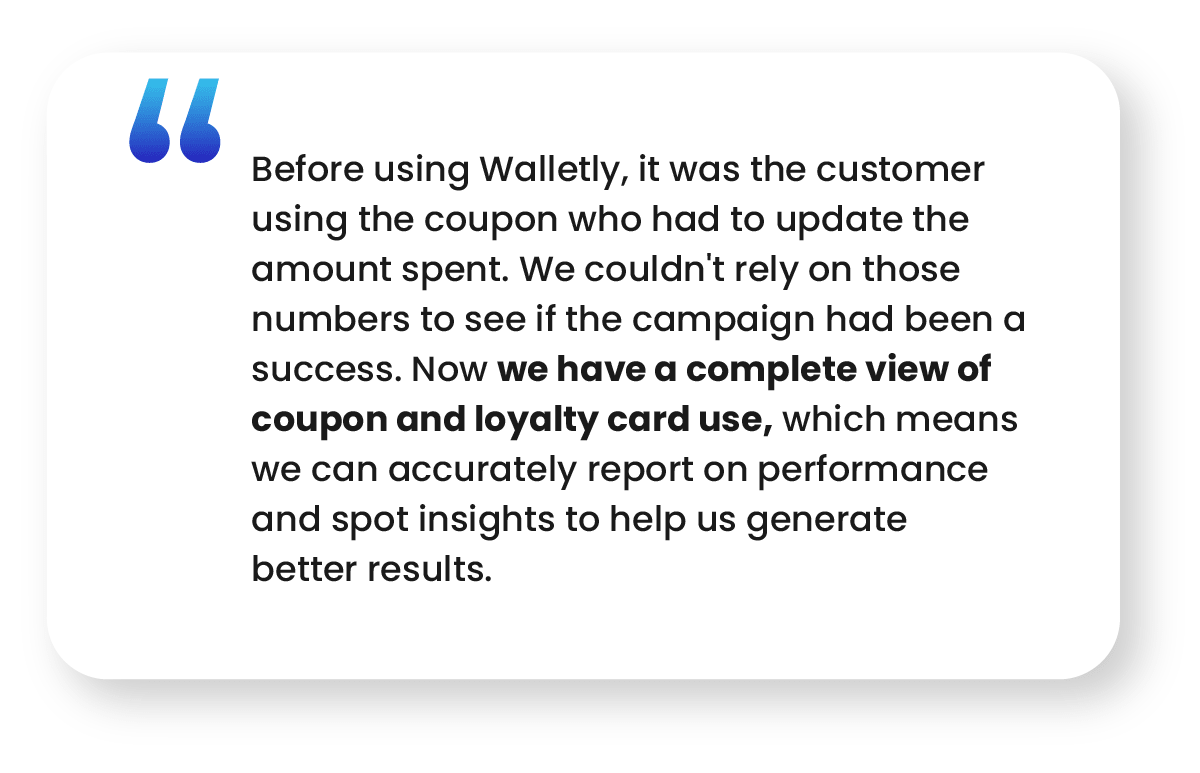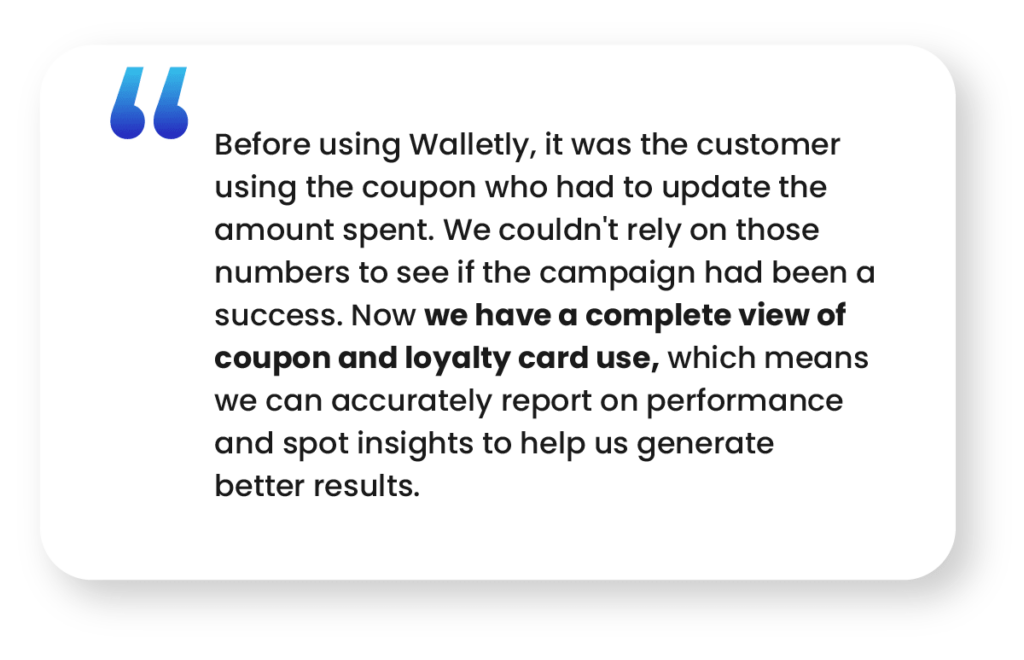 Loyalty members received their own special rewards, and thanks to Walletly's geo-specific notification feature, they were notified of these special offers when they were nearby, which drove repeat business for the restaurant. Overall, 422 loyalty cards were distributed through ManyChat, with a gain of$16K in sales from the campaign.
Why Walletly and ManyChat?
The Walletly and ManyChat connection helped Jesper automate a once-difficult campaign. The ability to send people directly into a Messenger conversation and deliver a coupon in minutes helped more people get their coupons, faster.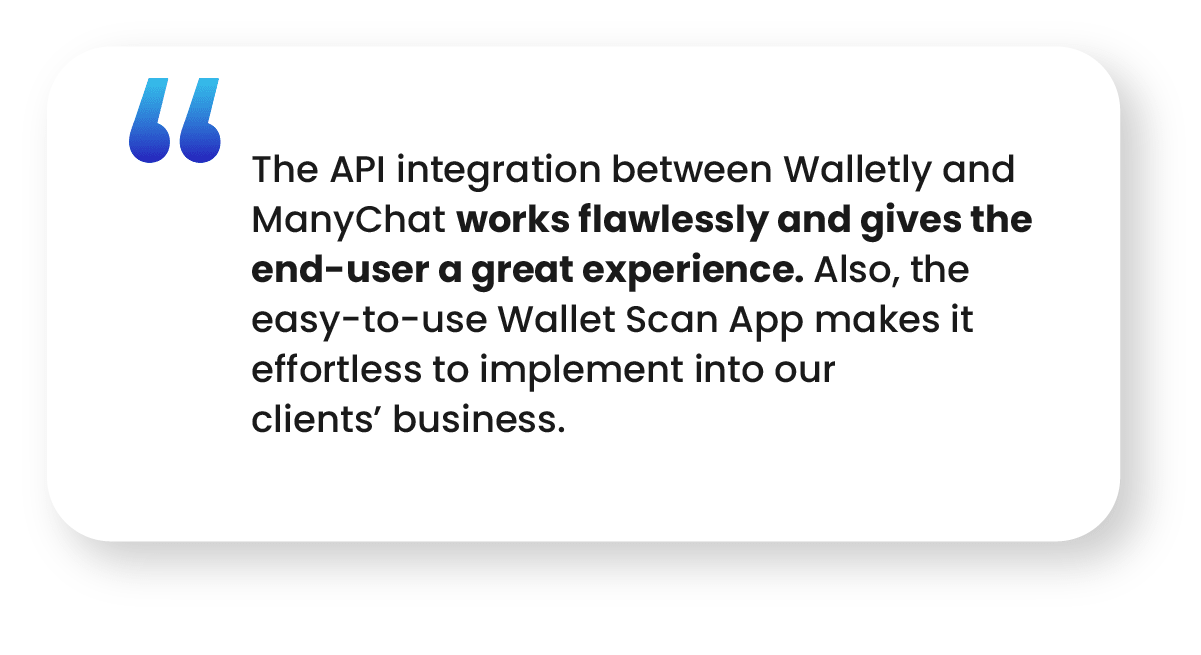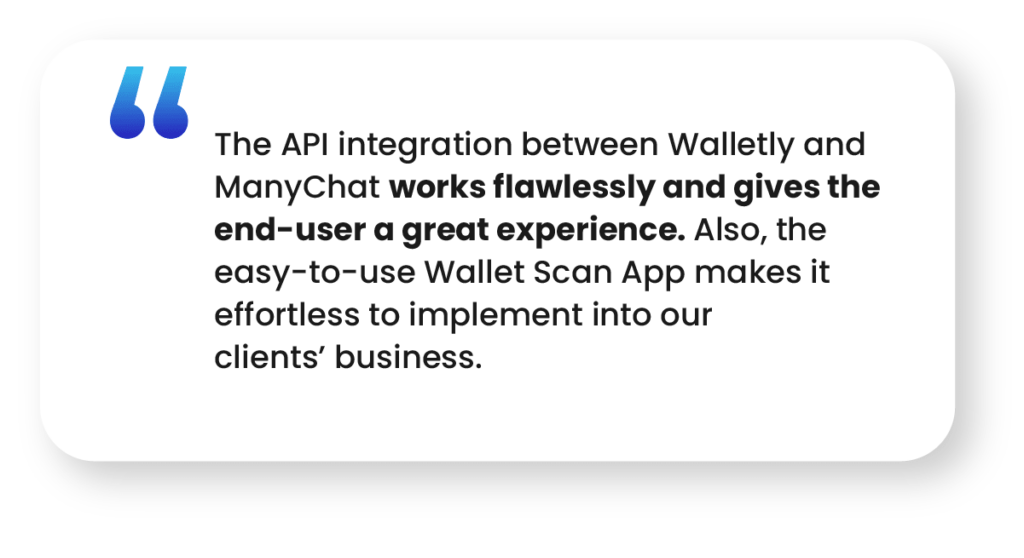 Walletly was able to take the entire campaign one step further with push notifications. Once a customer synced the coupon to their mobile app, Jesper could send customers messages based on their proximity to the restaurant. The notifications acted as a gentle reminder of the coupon, and also let customers in on new deals and specials the restaurant was running.
A rush of sales for the restaurant
In just 60 days, the birthday coupon campaign generated:
1,500 Messenger subscribers
639 Walletly subscribers
29% conversion rate
$19k total sales with only $135 ad spend
Both the Facebook ads and Comments Growth tool campaigns ran with the need of constant oversight. Because of ManyChat and Walletly's powerful automation features, the restaurant could generate more revenue and grow their subscriber list, faster, without lifting a finger.
Grow your business today with ManyChat.
The contents of this blog were independently prepared and are for informational purposes only. The opinions expressed are those of the author and do not necessarily reflect the views of ManyChat or any other party. Individual results may vary.