12 Ways to Boost Your Next Twitter Marketing Campaign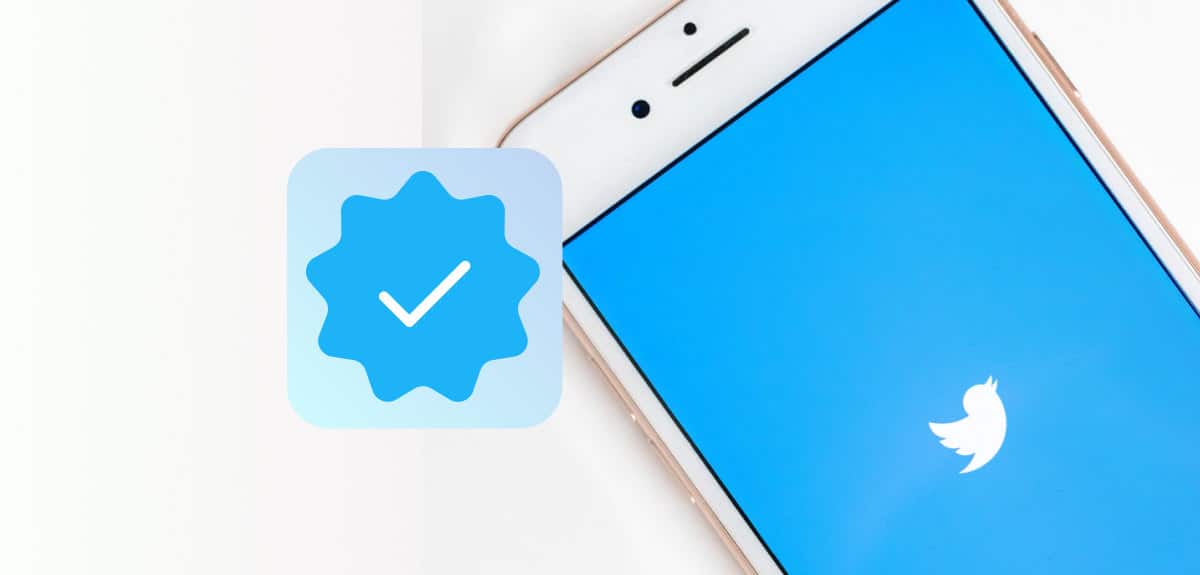 To tweet or not to tweet, that is the question. You've got plenty of options to choose as your go-to marketing channel, but have you ever valued Twitter?
In studying Twitter user shopping behavior, the social media platform found that four out of 10 Twitter users carried out a purchase after coming across a product on Twitter. The probability that a Twitter user will purchase a product also increases by 2.7X when exposed to a tweet from a brand.
With over 330 million users, it's easy to see why a store owner should use Twitter. However, using Twitter is beyond the occasional tweet. To build brand awareness, use one or all of the following 12 Twitter marketing ideas to connect with your audience and increase online sales.
What is a Twitter marketing strategy?
A Twitter marketing strategy is a plan of action designed to create and distribute content for your target audience and followers through the social media platform, Twitter.
How to use Twitter for business
It may seem like you have a lot of moving pieces to consider when building a Twitter marketing strategy for your online store. If you feel a little overwhelmed, don't worry. Some key factors for a successful Twitter campaign are:
Use your Twitter account as another way to offer customer support. Give potential shoppers the option to tweet at your brand or send a message in Messenger to get help. Companies who use Twitter as a line for customer support see a +19% lift in customer satisfaction on average.
Publish a mix of educational and product posts. Aim to publish about 25% product tweets and 75% valuable content or lifestyle posts. This can help shoppers envision using your product and teach them how to use it well.
Retweet customer photos and positive tweets. This helps provide social proof that real people buy, use, and love your company and its products. Even if a customer posts something on Instagram, you can re-post it on your Twitter account too. Don't forget to tag each customer you repost and include a link to purchase.
Spend time browsing related hashtags. For example, if someone is looking for recommendations on where to buy new shoes, you can comment on their tweet and recommend your products. You can scan the timeline for hashtags like #needshoes or #healthylivingtips to find people who need help and are more receptive to your advice. Find the appropriate hashtags for your products and business will help the targeted audience discover you.
Luckily, there are many ways to boost the performance of your campaign, and create a Twitter marketing strategy that can help turn profile visitors into paying customers.
12 Effective Twitter marketing tips
1. Link your Messenger bot
As you may be aware, there are multiple channels to communicate with your customers. Twitter is one, and Messenger is another. To make the most out of twitter and your overall marketing strategy, connect the two channels to keep the conversation going.
You can place a Messenger Ref URL link in your Twitter bio, as seen in the example below.
Once a profile visitor clicks the link, they'll open up a conversation in Messenger. You can post this link anywhere a link normally goes. This gives you the opportunity to promote a Twitter-only special, launch a giveaway on Twitter, or send it to followers in a Direct Message.
2. Take Twitter Flight School
Set some time aside to take Twitter Flight School if you plan on launching a Twitter marketing campaign. Flight School is a free online learning platform that teaches you everything about advertising on Twitter and more. Whether you're new to Twitter or a marketing pro, you can find a course to help you level up your skills.
"Marketing on Twitter has some key differences compared to Facebook and Google," Jacob Cullum, Digital Marketing Specialist at Epic Marketing explains, "knowing the different kinds of paid promotions you can use [on Twitter] will help you be more successful on the platform."
Flight School lets you pick and choose what courses you want to take. Each course is fit with live training, downloadable resources, successful stories, and a personal roadmap to keep you motivated.
3. Connect with influential accounts in your space
Many expert marketers hangout on Twitter to start a network and connect with like minded folks. If you want to increase brand awareness on the platform, converse with leaders in your industry. Don't wait for others to come to you.
"Don't waste time tweeting to an empty room," Brad Smith, Founder and CEO of Codeless explains, "your tweets will instantly be lost in the firestorm."
Spend time connecting with an influencer or other prominent people in your space that are usually hard to reach. "Journalists and writers are a perfect example," Brad adds, "send them a cold email and you'll be ignored. But follow and reply on Twitter and you'll often see them asking for questions, sources to site, etc."
When you increase your visibility among accounts that influence your customers, it's worth more to your business than random followers.
4. Use Live stream
Live stream is your best friend if you want to make an impact with your digital marketing strategy. On average, live content gets three times more engagement than pre-recorded video. More than 64% of people buy from a brand after watching their live stream.
"Video has increased exponentially over the past few years on social media, and Twitter is no exception," Beth Adan, Director of Marketing a NisonCo PR describes, "Companies are using this tool to connect with their fans and followers in real-time. while also demonstrating their product, discussing news, or offering a behind-the-scenes look at exclusive events."
But that's not all live streaming on Twitter can do for your brand. "These videos are prioritized in the social algorithm and have a higher reach than regular updates," Beth adds, "make sure to use appropriate hashtags and location tagging to further increase engagement."
Live streaming is a simple and affordable way for store owners and marketers to reach their audience on social media. Yes, it'll take a little time and energy, but your audience will walk away with a positive feeling about your brand — which will be worth it's weight in gold when they're off shopping for something online.
5. Set up your profile like a legit business
When it comes to social media marketing, a professional looking profile is key to building a following — whether you're on Twitter, Facebook, or Instagram. A good rule of thumb when you create your Twitter profile is, "would I follow my business if I saw their Twitter bio?"
The answer should always be yes, and if not, something you should consider working together. Alex Azoury, Founder and CEO of Home Grounds, explains how "there's one deterring factor that makes people follow or unfollow brands on Twitter, an unprofessional-looking profile. This includes your display picture, header, biography, and Twitter handle."
Warby Parker, an online glasses retailer based in New York City, sports a simple yet notable profile. The header image showcases their main product in use, making a positive first impression when someone lands on their Twitter profile. You can get a sense for what they stand for in their bio which gives off a fun and friendly feel.
Rather than send profile visitors to your website, you could send them into a sequence that offers a promotion, game, or another type of lead magnet. If you have multiple Twitter accounts, for example, one for your main store and one for support, you can create two different URLs for each account. The URL can send a Twitter user down the right bot flow to help them achieve their goals.
"Remember that even if you do tweet amazing, buzzworthy tweets and gained some popularity," Alex adds, "you won't gain lifelong followers if you have a sub-par profile that doesn't get people to click Follow."
Boost your next Twitter marketing campaign with ManyChat. It's free to get started.
6. Use Twitter polls
If you want to engage with your target audience on Twitter, start using Twitter Polls. Twitter Polls are a fun and easy way to get valuable information about people's opinion on any topic. What to name your product, what things your audience prefers, what type of people they are.
There are a few key ways eCommerce brands can use Twitter polls:
Market research. Struggling to find out information about your audience? Curious what color to make your next product? Polls can get you those answers quick at zero cost.
Trending topics. Find out what your audience thinks about the latest industry news or trends.
Fast feedback. Discover what content your audience wants to see from you, or what made them follow your brand. Use the information to improve your digital marketing strategy.
Fun. Sometimes it's okay to ask a funny question just to make your audience laugh. You can launch a quick A/B answer poll to find out anything related to your customers lives.
For marketers, it's an easy way to engage with Twitter's audience and find out exactly what people think. For those newer to the social media platform, it's an excellent way to get your voice heard.
7. Use hashtags wisely
Don't be afraid to turn on your hashtag game for Twitter marketing. Hashtags are an effective way to tap into relevant conversations onTwitter and help potential shoppers find you easier.
"Twitter is like a busy shopping mall," Kenny Trinh, CEO of Netbooknews explains, "millions of people are scattered throughout the mall having thousands of conversations at a time."
"Imagine you're a merchant in that mall selling shoes. Wouldn't you want to connect with people talking about shoes," he adds ,"of course you would. A hashtag allows you to do that."
Use a tool such as Hashtagify to surface the best hashtags for each post. If you have a blog, share it on Twitter with the appropriate hashtags. If you talk about influencers in the article, tag them in the tweet — you might have a chance of getting it retweeted.
8. Create Tweet threads
Tweet threads are a fun phenomena that let's store owners and marketers get more creative with their Twitter marketing strategy. A regular tweet is limited to 280 characters, but a Tweet thread is a virtually unlimited collection of coherent tweets.
It's a popular tactic that Jennifer Zajac, a Hotel Content Marketing Consultant, advises her clients to take advantage of in their content strategy. "Threads are a great way to repurpose existing long-form content like blogs, ebooks, lists or whitepapers," she describes, "Buffer has also found that, on average, threads receive 54 percent more engagement than a standard Tweet with a link."
Tweet threads can be about anything you choose. Take @getquip, , a subscription-based toothbrush company. The toothbrush business created a thread matching their product colors to Rihanna's outfits.
Some Tweets simply work better as collections than as ads. With a Tweet thread, you post each piece as part of one bigger thread. Each time you publish a new Tweet, it draws attention back to the entire Twitter campaign.
9. Run Twitter ads
Consider investing in Twitter ads to increase brand awareness and demand for your products. While Twitter users don't typically buy directly through the platform, it's become a popular resource for shoppers in their buying journey.
Nearly half of female Twitter users say Twitter content has influenced their purchase decisions. While 17% of men reported that they have purchased something directly from a Tweet, according to a BigCommerce Survey
Take Sonos, a wireless speaker and home sound systems retailer, for example. The company wanted to launch a voice-controlled smart speaker during the pre-holiday months. But because timelines are typically flooded with holiday season promos, they needed a way to drive mass awareness, fast, for it's Sonos One launch in October 2017.
To reach a particular tech-savvy crowd on the platform, Sonos launched a video short highlighting the Sonos One.
They promoted the video using: First View, which takes over the first ad slot at the top of the timeline, and Promoted Trend, which appears at the top of the trending topics list. This helped keep the product top of mind for its audience.
The video was viewed of 12.7 million times, and also resulted in:
+58% higher view rate
10% boost in positive brand sentiment
2.5X stronger purchase intent
10. Engage in Twitter chat
Engagement is about interacting with your audience, and that's exactly what Twitter chats is capable of doing. Twitter chats, aka Tweet chats, are conversations on Twitter focused on a topic decided in advance and use specific hashtags to help people follow the thread.
Twitter chats are typically hosted once a week. The hosting person or brand will ask a question (shown by Q1, Q2, etc.) and chat participants respond using (A1, A2, etc.).
Twitter chats are great for bringing a niche target audience together. People already know the topic at hand, they are active on social media in real-time and looking for new people to follow.
For marketers, it's a low-effort, high value way to engage with an already segmented audience and offer the opportunity to connect with them. Plus, they can help inform your overall marketing strategy by learning more about how your customers are and what motivates them to buy.
11. Use Twitter marketing tools
To grow an audience on Twitter, you'll want to take advantage of different Twitter marketing tools. These tools can help you easily find a new audience, make connections, and get them into your digital marketing ecosystem.
Some top Twitter marketing tools are:
Agorapulse, a social media management tool which caters to all five major social media platforms, including Twitter. You can easily schedule out Tweets to be published at a later date. Plus, you can monitor mentions of your brands and spot angry Tweets from customers so you can put out small fires before they become big problems.
TweetDeck is a Twitter management tool made only for Twitter. You can access it with your Twitter account by navigating to tweetdeck.twitter.com. You can schedule tweets and track mentions, messages and lists.
Click to Tweet lets you create shareable links your audience can use to easily tweet your content.
Hashtagify is a Twitter marketing tool that gives you stats on hashtags from Twitter and Instagram. From the homepage, you type in a hashtag you're interested in, and the tool gives you the stats for it — including hashtag popularity, if it's trending, related hashtags, influencers who rank for a hashtag, and more.
ManyChat, a Chat Marketing platform, helps you tie Twitter into your greater marketing strategy. You can use a variety of Growth Tools in Tweets or in your business profile to turn Twitter followers into Messenger, SMS, or email subscribers. ManyChat analytics helps you decide which campaigns are effective, and which need improvement to help grow your audience.
Once you've got your toolkit all set, don't forget about diving into your Twitter analytics.
12. View your Twitter Analytics
For any Twitter marketing strategy you decide on, you'll have a certain group of people you want to attract with your content. Using a social media analytics tool like Twitter Analytics can help you see which posts made the most impressions, received the most reactions, how many people visited your profile, and more. 


You can use this information to publish more content your audience will most likely be interested in. According to Buffer, the top Twitter Analytics metrics business track are:
Top interests of followers
Engagement and Like rates
Tweet reach percentage
Impressions and engagement by time of day
Best days for engagement
Video completion rate
Every business is different, so what metrics you track won't be the same as the business next store. Consider your overall marketing strategy goals, and what Twitter Analytics metrics align with them. This will help give you better visibility into your campaigns and help improve performance over time.
Making the most of your Twitter marketing
Twitter marketing is an effective way to build and grow your business. As with any social media marketing channel, Twitter has its own strategies and tactics you can use to achieve growth. Armed with the Twitter marketing tips above, you'll be well on your way to a successful campaign whether you're just starting out, or are a digital marketing pro.
Want to improve your Twitter marketing efforts? Get ManyChat today. It's free to get started.
The contents of this blog were independently prepared and are for informational purposes only. The opinions expressed are those of the author and do not necessarily reflect the views of ManyChat or any other party. Individual results may vary.