What is SMS Advertising? (+ What Makes an SMS Ad Successful)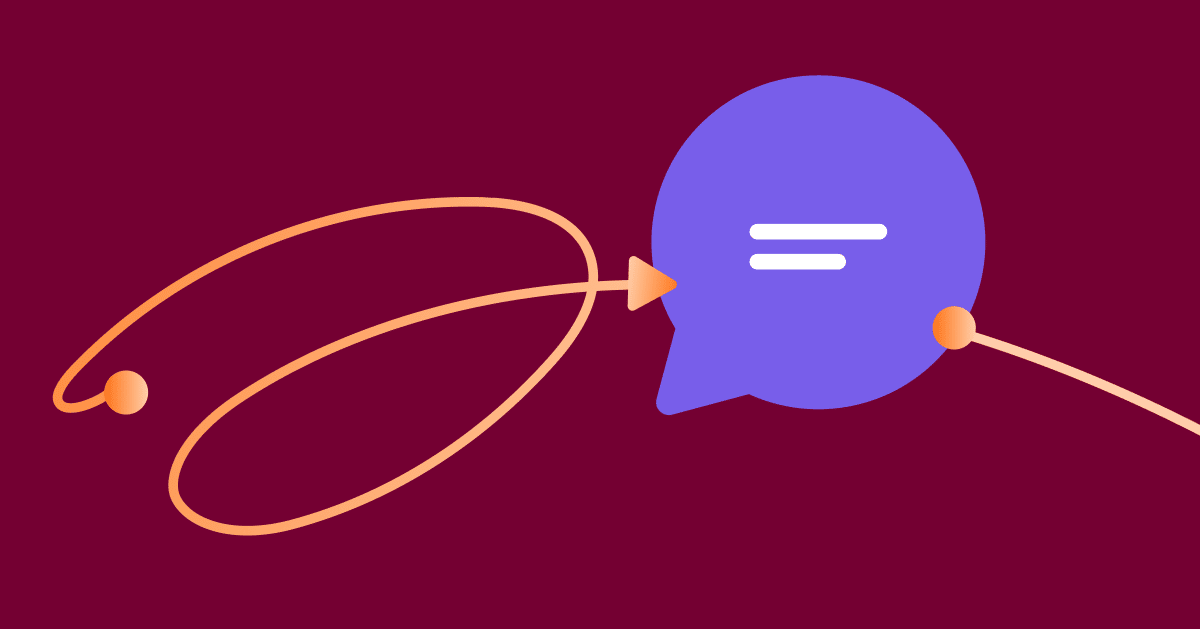 People's attention spans (which currently stand at eight seconds) get shorter every year. So how can you ensure your business stands out from the crowd? SMS advertising.
SMS ads are the quickest way to get in front of a warm audience. You can set up and launch a campaign in minutes and reach an active group of people likely to read and act on your message.
An SMS ad is one of the most effective strategies businesses looking to promote products and increase brand awareness can engage in right now. This guide will walk you through how to set up an SMS advertising campaign and provide tips and  text message examples that will help generate better results. 
What is SMS advertising?
SMS advertising is the act of using text messages to achieve a goal, like persuading a group of contacts to buy a product or introducing them to a brand. Like a bulk SMS broadcast, an SMS ad is a marketing message that attempts to engage and influence the recipient.
Such ads are not sent to a cold audience. Anyone who receives an SMS ad from your business must have given you explicit permission to send them text messages. Once you have permission, you can send SMS ads to promote:
Deals
Contests
Upcoming sales
Free content
Events
Upsells
SMS ads can benefit a business in several ways:
Texts encourage engagement. People check their phones nearly 160 times per day. They open and read around 90% of texts (compared to an estimated 20% of emails), which means significantly more people will notice your advertisement.
They have more reach. More than 5 billion people in the world own mobile phones. They don't need to download an app or create an account. You can send an SMS ad to anyone in the world (as long as they've opted-in to your SMS contact list).
SMS campaigns are quick and easy to create. You can launch an SMS advertising campaign in minutes if you have a contact list.
They support your other marketing channels. SMS ads work with your email campaigns, push notifications, website, Messenger, and more. For example, if someone doesn't open a sponsored ad on Messenger, you can send them a follow-up via SMS.
While people may assume SMS ads focus on generating sales, there are numerous other ways to leverage them. Businesses large and small use SMS ads to raise awareness, solicit customer feedback, share important information, and more.
How to run an SMS advertising campaign with ManyChat
To set up an SMS ad, you'll need:
A contact list with compliant SMS opt-in
1. Head to your ManyChat dashboard and click Broadcasting on the left-hand side menu.
2. Click + New Broadcast in the upper right screen.
3. Select the SMS widget to create an SMS ad.
4. Next, you'll be directed to Flow Builder to create the ad. You'll see a Starting Step and Send SMS block. (ManyChat automatically sets up your Starting Step to send your ad as a text.)
Click the Send SMS block to open the message settings.
5. Create your SMS ad. You can add text, images, and links back to your website or Messenger experience. If you have a Shopify store, you can also add personalized coupon codes through ManyChat's Shopify integration.
6. To complete your SMS broadcast, click Go Next in the upper right corner of the screen. Then adjust your settings to choose the group of contacts you want to target.
ManyChat already checks that people have opted in to receive your messages in the conditions block. You can refine your audience by clicking + Condition and adding your desired fields.
SMS advertising tricks and tips
With so many possibilities for promotional SMS, what can a business do to create an effective one? Keep the following tricks and tips in mind for a successful SMS ad.
Provide offers exclusive to SMS
As with first-time customer deals, SMS-exclusive promos help ensure contacts remain excited to be on your SMS list. You could send promotions such as:
Get 15% off when you show this text
Use the code "textme" at checkout for 10% off
SMS EXCLUSIVE: Save $10 when you shop this weekend ONLY! Shop now.
Considering 92% of shoppers use a discount code at least once a year, SMS exclusive promos offer people an incentive to stay on your contact list.
Keep copy short
Once someone gives you their permission to text them, you'll want to respect their time. Create SMS ads that are concise yet engaging.
Give people an offer they cannot refuse that provides value. If you consistently send spammy ads to your list, you'll likely lose their trust and their sales.
Use time-sensitive offers
SMS is a great tool for prompting spontaneous sales. It doesn't matter if you're an online business or local shop—any company can send time-sensitive offers that encourage contacts to buy.
Don Marler, owner of food truck Daddy O's Cheesesteaks, travels around the Pacific, Missouri area selling his famous cheesesteaks. He has a contact list made up of local residents segmented by residence; whenever Don is in a particular area, he sends an SMS ad to nearby local contacts to encourage them to come down and buy.
After using this text marketing tactic, Don's food cart raked in an additional $7,000 per month and increased revenue by 30%.
Personalize ads
Chances are you've collected different pieces of information over time about your SMS contacts. This data could include names, recent purchases, or birthdays. You can use this information to create personalized messages that motivate readers to take action.
Think about it: Would you rather see the following SMS message from a brand…

Or a dull blanket statement with the same coupon code everyone else receives? Personalization helps capture your viewers' attention and makes your text stand out from the competition in the mobile inbox.
Use MMS
Concise copy doesn't have to result in boring messages. Try adding media like images, GIFs, and emojis to help spice up your message. MMS messages are slightly more expensive than a standard text, but their 15% average click-through rate can lead to higher conversion rates and sales.
MMS content also creates a better experience for recipients because people can see what you are promoting. Moreover, emojis in text have been shown to increase the lasting impact of the message. What's not to like?
Read more: MMS Marketing: Tips for Enhancing Your SMS Campaign.
Use Live Chat
SMS is a two-way communication channel. You can't get away with sending a text and thinking your job is over. If you want to build a meaningful connection with your contacts, you'll want to be ready in case they respond with a question.
Make sure you have a live agent available before you send any SMS marketing campaign. The agent can help answer any questions or concerns about your offer and help encourage recipients to make a purchase.
Using an SMS marketing software like ManyChat, you can manage these conversations right from your dashboard.
Increase sales and engagement with text message marketing
It's clear that text messaging can be a genuinely valuable tactic for your business. Whether it's increasing brand awareness, promoting flash sales, or sending exclusive offers to customer groups, SMS advertising can help achieve (and exceed!) your goals.
Run your first SMS advertisement today, and you'll quickly see how SMS marketing can positively impact your bottom line and grow your business.
Get more from your SMS marketing efforts with ManyChat. Start free today.
The contents of this blog were independently prepared and are for informational purposes only. The opinions expressed are those of the author and do not necessarily reflect the views of ManyChat or any other party. Individual results may vary.