The Only 6 Shopify Automation Tools You Need to Sell More Products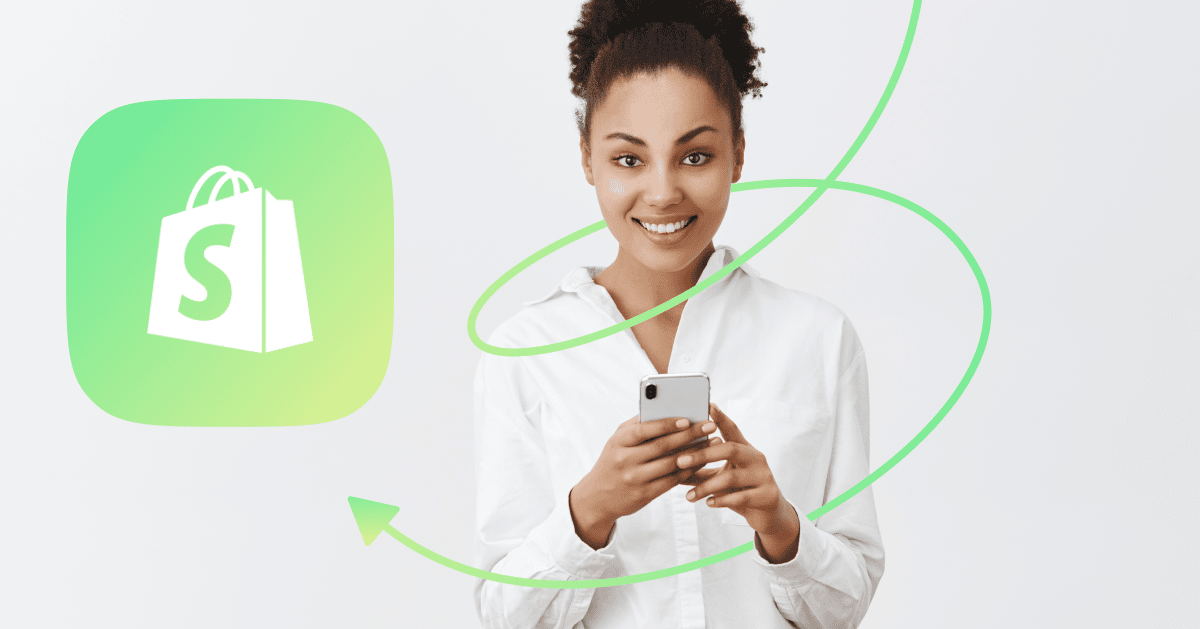 Every day your business faces a sea of tasks, processes, and demands. As your Shopify store grows in size, the systems that perform these tasks—like those employed by accounting, marketing, and fulfillment—multiply.
A quick appraisal of your daily responsibilities should clue you in to how much time you're wasting on manually reconciling accounts, sending thank you emails to new customers, managing each sales channel, etc.
You can't do all this without assistance forever. At some point, your business will get big enough to necessitate additional manual support (at a high cost), or you can use Shopify automation tools to turn mundane tasks into automated workflows.
With Shopify apps, you can offload tedious work, make better use of your team and their skill sets, and focus on building your business.
Ok, you get it; automation is important. But with so many options to choose from, how will you find the best tools to automate the operations that keep your Shopify store running smoothly? Why, by reading this guide, of course!
Top Shopify automation tools
Explore these top Shopify automation tools to offload time-consuming eCommerce business functions.
AfterShip
Best Shopify automation tool for returns and exchanges
Returns and refunds are part and parcel of running a retail business, online or elsewhere. Since nearly 41% of shoppers buy with the intent of returning a product, you want a plug-and-play returns system that can process and manage these requests so you don't waste time doing it manually.
AfterShip Returns Center allows you to:
Build a self-service returns process. Customers can submit returns and exchanges without assistance from your customer service team.
Create automated notifications. AfterShip automatically provides customers with updates about their return statuses. Choose from default notifications or create your own.
Set up label and routing rules. You can set advanced rules that match your return policy, auto-create shipping labels, and even offer discounted USPS labels if you sell in the U.S.
With a return order automation tool like AfterShip, you can create a satisfying post-purchase experience that builds loyalty and makes returns easier for your Shopify store.
Shopify App Store rating: 4.4/5
Price: 14-day free trial. Free plan available.
Sellbrite
Best Shopify automation tool for selling on marketplaces
Sellbrite, a tool owned by GoDaddy, is the easiest way to sell on multiple popular marketplaces such as Amazon, eBay, Etsy, Walmart, and more, all through your Shopify store. Sellbrite uses your Shopify store as a "source of truth" that controls your products and inventory and sends all marketplace orders back to your store.
It's super easy to get started. All you have to do is install the Sellbrite Shopify app and your products will be automatically imported into the platform. Once the installation is complete, you can connect your store to as many marketplaces as you want in seconds. You can even save listing options in Templates to make launching future products quick and effortless. All orders live in Sellbrite's interface to increase fulfillment efficiency.
Whenever a sale happens—whether in your Shopify store or a marketplace—Sellbrite automatically adjusts inventory levels to avoid overselling. You can make inventory available for all your warehouses, and the app doesn't interfere with Fulfillment by Amazon, so you'll never have to worry about duplicate shipments.
Shopify App Store rating: 4.3/5
Price: 30-day free trial. Free plan available.
ManyChat
Best Shopify marketing automation tool
ManyChat's native Shopify integration is a powerful automation tool that helps you reach customers on mobile via Messenger and SMS. Whether you're a fledgling eCommerce business or an established brand looking to cut down on workload, you can use ManyChat to automate several key tasks in your Shopify store:
Grow your contact list. ManyChat's Growth Tools help you acquire contacts for your Messenger, email, and SMS audiences that you can nurture and convert using automated workflows and integrated marketing campaigns.
Recover abandoned carts. Send email, Messenger, or SMS abandoned cart reminder messages to help convert shoppers who added products to their cart but never completed the purchase. You can display images of items left in their cart, suggest relevant products, and offer personalized discounts to encourage them to buy.
Send personalized coupons. Whether you want to greet customers with a quick welcome discount or reward them for participating in a giveaway, ManyChat's Coupon Campaigns makes it easy to create and send personalized coupons, no matter the campaign.
Send post-purchase follow-ups on customers' preferred channels. Post-purchase follow-ups are a great way to reduce buyer's remorse and improve loyalty. ManyChat syncs with your Shopify sales and contact data so you can create automated order notifications through Messenger, email, and SMS. You'll be able to keep customers readily informed about purchase and fulfillment status without lifting a finger.
ManyChat will help you generate more sales in your Shopify store by creating a unique mobile shopping experience, recovering lost sales, and growing your contact list, all on autopilot.
G2 rating: 4.6 / 5
Price: Free to start. Pro plans start at $10/mo.
Sell more with ManyChat for Shopify. Start free today.
A2X
Best Shopify automation tool for accounting
A2X automates accounting for sales and payouts for Shopify stores using Xero or Quickbooks. It posts store sales to your Xero or Quickbooks account and reconciles payouts to ensure everything was properly accounted for. Shopify merchants usually have to manually reconcile Shopify payouts and figure out fees, refunds, and adjustments by hand, but A2X automates this process, saving you from hours of accounting drudgery.
Getting started with A2X is simple. You can use a default standard set of accounts or customize your transaction types to map to preferred ledger accounts. It also works with Amazon, Walmart, and eBay, to help you tidy up your books from any channel you're selling on.
Shopify App Store rating: 4.9/5
Price: 30-day free trial. Paid plans start at $19/mo.
Arigato
Best Shopify tool for task automation
Arigato Automation is an excellent Shopify tool to minimize many of your manual eCommerce business functions. The app currently performs over 7 million tasks per month, saving Shopify merchants mucho time and money that can be better spent elsewhere.
Arigato can publish products, update Metafields, track returns, and more, all without human input. It offers over 100 pre-built automations that include Slack messages, Trello cards, HTTP, and Shopify API requests.
You get access to 400+ data points, 350+ personalization tokens, 11 integrations, batch updates, and many more ways to find and use your data. Arigato's extensive Workflow Library and point and click builder will help you start saving time and resources in your business almost immediately! There's a reason it's ranked so highly on the Shopify App Store.
Shopify App Store Rating: 4.9/5
Price: 14-day free trial. Paid plans start at $15/mo.
Traktor
Best Shopify order automation tool
If you want to grow your Shopify store, you'll need to build an order tracking system for customers. Traktor helps you add real-time order status and package tracking information from major carriers, including USPS, UPS, FedEx, China EMS, Australia Post, and more, to your website.
Customers can enter their order number and email address to the Traktor order tracker add-on to find out their package's status and see order updates, which can be customized to meet your current supply chain. Even better, Traktor's integration blends seamlessly into your store; you can customize it to align with your brand's style.
Traktor also notifies you if a customer's order needs your attention, like when an order is in transit for a long time. Customers will have complete visibility into their packages' statuses, making them happier and more likely to turn into repeat shoppers.
Shopify App Store rating: 4.8/5
Price: 14-day free trial. Paid plans start at $5.99/mo.
Choosing the best Shopify automation tools for you
According to research from Hubspot, 68% of businesses automate at least a portion of their daily operations. Given that number, it's hardly surprising that there's a Shopify automation tool to help you with everything, from email marketing to cart abandonment messages to Facebook ads, and more.
Use the six tools in this guide to improve your marketing campaigns' efficiency, drive repeat purchases, and take your Shopify store to the next level, all by delegating tedious tasks to the robots!
Sell more with ManyChat for Shopify. Easily connect with Shopify to send abandoned cart reminders, order updates, and personalized coupons with two-way automation on Messenger & SMS. Start free now.
The contents of this blog were independently prepared and are for informational purposes only. The opinions expressed are those of the author and do not necessarily reflect the views of ManyChat or any other party. Individual results may vary.