5 Reasons Why Social Media Marketing Is Worth Investing In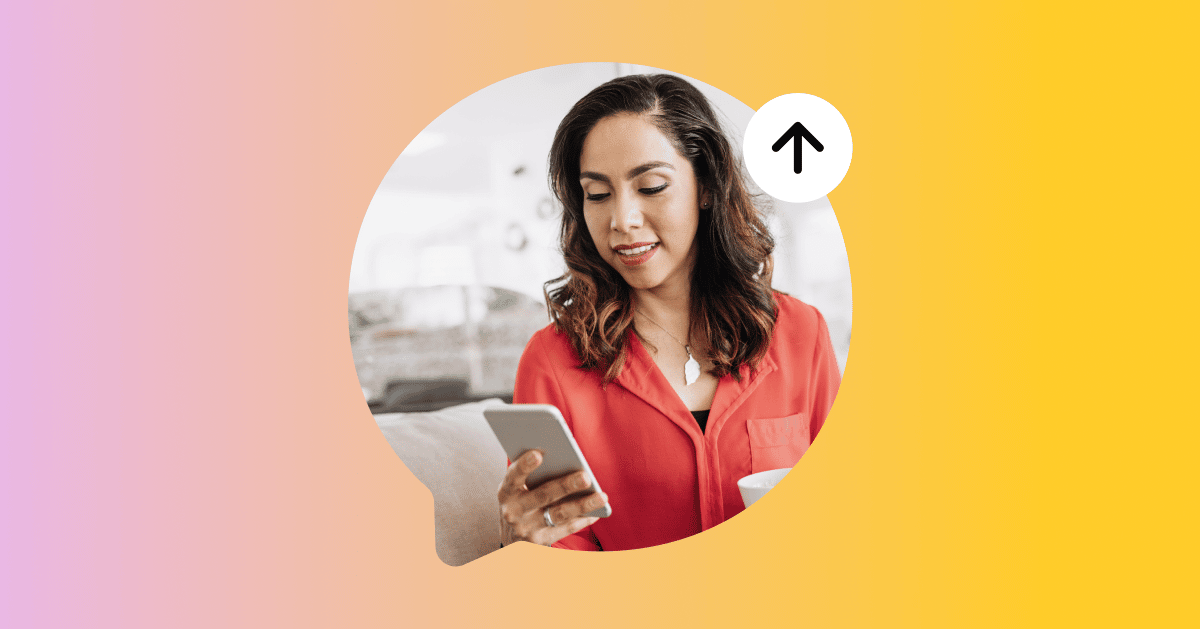 Social media marketing is the fastest way to grow your business today.
Rife with selling opportunities to drive revenue, it's the best way to reach new audiences, build your brand, and find new customers.
What makes it so unique? Well, for one thing, social media builds on itself. Your social media profiles welcome people to your brand 24/7. Your Pages and accounts are the gateways for leads, projects, speaking gigs, invitations to events, partnerships, and more.
Good news: You already have the tools to sell and promote your brand on social media. With just a phone and access to the internet, you can create content and share it with the world at a low-cost.
If you aren't yet convinced to hop on board the social media train, here are five reasons why you should invest in social media marketing today.
What is social media marketing?
Social media marketing is a digital marketing strategy that uses channels like Instagram, Facebook, Snapchat, TikTok, and other platforms to engage with audiences. You can use it for almost everything. From employing influencers to gush about your brand and products to creating online communities to leveraging it as a platform for your customer service operations, the possibilities are virtually limitless.
Is social media marketing worth it?
In 2019, almost three-quarters of small businesses invested in social media. In 2021, researchers from Statista expect that nearly 92% of marketers at more prominent companies will use social media marketing as part of their overall strategy. Judging by these statistics, it appears that the larger you grow as a business, the more critical it is to consider social media marketing. But is that really the case?
You might be wondering whether social media marketing is worth it for business owners like yourself. The short answer: it's very likely, but your business type will often determine how critical it will be for you.
We'll dig into this issue later on with specific reasons to invest in social, but there are a few factors you'll need to consider before you jump in. Let's start with a short list of pros and cons for a quick overview.
Pros
It helps create and amplify your brand personality. Social media makes your brand more relatable. Unlike a television ad, customers can have a back-and-forth conversation with businesses through social media. If you establish a brand voice guide, social media marketing can help you refine your brand personality as you interact with customers and broadcast messages.

You'll get quick feedback. As anyone who has done in-depth market research can tell you, gathering customer feedback and surfacing actionable insights is a slow process. Yet, with social media, you can post polls or ask open-ended questions to capture quick responses.

Enjoy creative interactions with other brands. Social media offers your business ample creative opportunities to interact with other industry brands in ways that may not have been possible before. A recent (early 2021) notable example is Heinz topping Weetabix with its beans, which caused a stir throughout the Twittersphere.
Cons
It's not an effortless, quick win. Social media marketing can require a decent chunk of time since you'll need to be responding to every customer's questions, compliments, and complaints. It's also not a get-rich-quick scheme. You'll need to invest substantial time and effort before you begin to see a significant return on investment.

Your brand voice can become inconsistent. Suppose you decide to hire someone (or multiple people) to manage your social media marketing for you. To prevent your brand voice from becoming fragmented (due to your social media marketers' different styles and tones), be sure to set them up with a brand voice guide.

Social media adds a dimension of risk. Social media marketing can be a double-edged sword. You're able to reach customers much more easily, but at the same time, your brand opens itself up to criticism and reputational risk as it exposes lines of communication to the public.
Though social media marketing can be time-consuming and contains an element of risk, there are still plenty of reasons it will prove to be a worthwhile investment. If you're still unsure, check out our top five reasons you should invest in a social media marketing strategy.
Social media marketing benefits
Here's how social media can transform your business from what might be a side hustle into a full-fledged career.
Cost-effective advertising
In 2019, the average cost to run a 30-second commercial during TV programming in the United States was almost $105,000. Chances are, if you're a small business, advertising on TV is going to be a little out of reach for you. Social media, on the other hand, is far more affordable.
There are myriad ways to advertise using social media. Some of the more engaging (and cost-effective) ways to do so are running Facebook sponsored messages or employing the Facebook ads JSON method.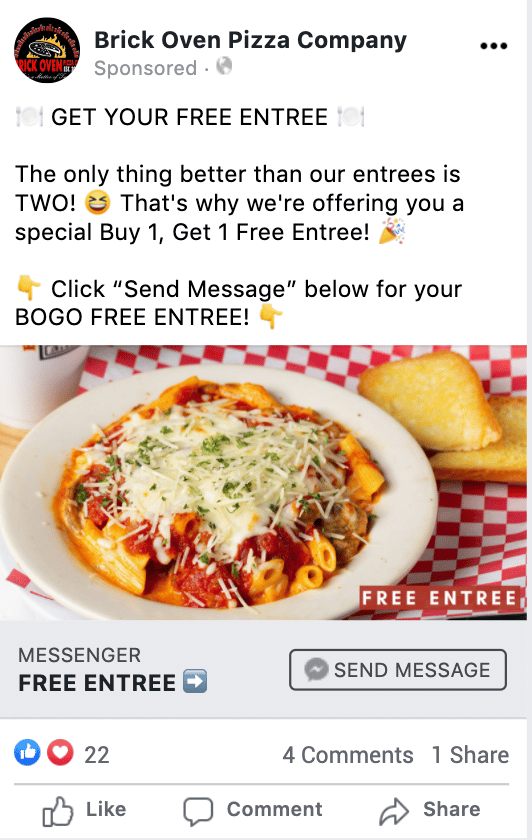 Facebook sponsored messages allow you to pay for and send a direct message through Messenger to anyone who has ever messaged your business Page (whether through a bot or live chat), including people who have unsubscribed. It will cost you about 10 cents per opened message.
With the JSON method, you can guide people from a Facebook click-to-Messenger ad into a ManyChat flow by leveraging javascript code. Customers can converse with your chatbot or talk to a support rep who can answer questions that will help close the sale.
Resources:
Sell online easily with Facebook and Instagram Shops
Does the thought of setting up an entire website for your eCommerce store make you want to crawl under a blanket and tell yourself "tomorrow"? If that sounds a little like you (it's okay, you can admit it), you might be interested to know that you can also use Facebook Shops to host your products on Facebook and Instagram.
Beyond allowing small businesses to tap into Facebook's almost 1.85 billion daily active users, Facebook Shops is also a perfect opportunity for newly formed companies to get their products in front of potential customers quickly. Shoppers can browse, save, share, and (in the U.S) buy directly through the app. You'll also be able to communicate with your customers through Messenger, Instagram Direct, and WhatsApp, as they are all part of the Facebook ecosystem. 
With Facebook Shops, you can tag products in Facebook posts, take advantage of social engagement (it is a social media platform, after all), and provide a smoother sales experience for your customers. Furthermore, the costs are reasonable: Setting up the shop is free, and fees will run you 5% of sales per shipment or a flat fee of $0.40 for shipments $8 or less. 
Resources:
Want to get more leads and sales from social media? A chatbot can help you get there. Sign up for ManyChat free today.
Increase brand awareness
Simply put, if a customer doesn't know you exist, how can they buy from you? The ability to increase brand awareness and brand recognition is crucial for growing your business online and offline. 
Brand awareness is a measure of how easily a customer recognizes your business and remembers your name over other brands or generic versions in the same or similar category.
Brand awareness helps you:

Build trust among your customers
Naturally develop word-of-mouth (or electronic word-of-mouth) marketing 
Boost your brand equity
Using social media channels like Facebook, Instagram, and even LinkedIn in different ways can help you achieve your brand awareness goals. Some tactics to increase your social media presence (and therefore brand awareness) include launching a giveaway contest or creating high-quality content your audience can share with others.
Build brand loyalty
One of the main benefits of social media lies in its ability to foster and build customer loyalty for your brand. What do we mean by "customer loyalty"? Well, loyal customers are less likely to shop with your competitors and more likely to stick with you through thick and thin. What's more, social networking sites have a significant impact on turning satisfied customers into loyal ones, increasing customer value.
Many brand loyalty benefits are similar to those of brand awareness: loyal customers will spread positive word-of-mouth and naturally trust you more. (As an added bonus, positive word-of-mouth has twice as much effect on customer acquisition as it does on customer retention.) Still, brand loyalty does offer a few unique benefits:
Customers purchase more frequently and shop exclusively with your brand.
It helps your business save on marketing efforts by boosting retention (whereas word-of-mouth helps with the acquisition).
Loyal customers are more likely to stick with you if changes or growing pains occur.
There are quite a few ways you can build brand loyalty. Offering rewards programs to your followers, creating loyalty-focused marketing campaigns, and creating personalized messaging with your customers through SMS or Messenger marketing are all popular strategies that consistently produce stellar results.
Find new customers
What can you do when your brand awareness is not as robust as you'd like and you don't have many loyal customers to help you further spread the word about your great business? Easy! Harness the power of social networks to expand your reach in a thoughtful way.
With traditional marketing, you might pay for a TV ad to blast a message to thousands of people. But how many of them might genuinely be interested in your products? With targeted social media posts and content marketing, you can promote relevant content to your audience and have two-way conversations with would-be customers. 
One popular method to reach new customers on social media is to run a competition. Note that a competition doesn't need to be a giveaway, design contests are a great alternative, and you don't need to offer a prize to winners.
Another strategic way to get to know your audience and engage with them is by monitoring spaces like Reddit forums and Facebook groups or using a tool like Mention to practice "social listening." You can watch for keywords or phrases, your brand name, or even competitors' names to find conversations where you can add value.
Invest in social media marketing to grow your business
As you can see, genuinely valuable social media marketing goes beyond boasting about vanity metrics like follower count or mindless promoting content without any thought to whom it might be most relevant. Moreover, it's about being authentic and personal with your audience and adding value to their lives.
Investing in social media marketing can help you grow your business thanks to its cost-effective advertising, smooth eCommerce capabilities, and ability to give your brand a way to engage with your customers with a more human touch. 
Level up your social media marketing with ManyChat. Start free today.
The contents of this blog were independently prepared and are for informational purposes only. The opinions expressed are those of the author and do not necessarily reflect the views of ManyChat or any other party. Individual results may vary.