5 Unique Marketing Collateral Ideas to Try Today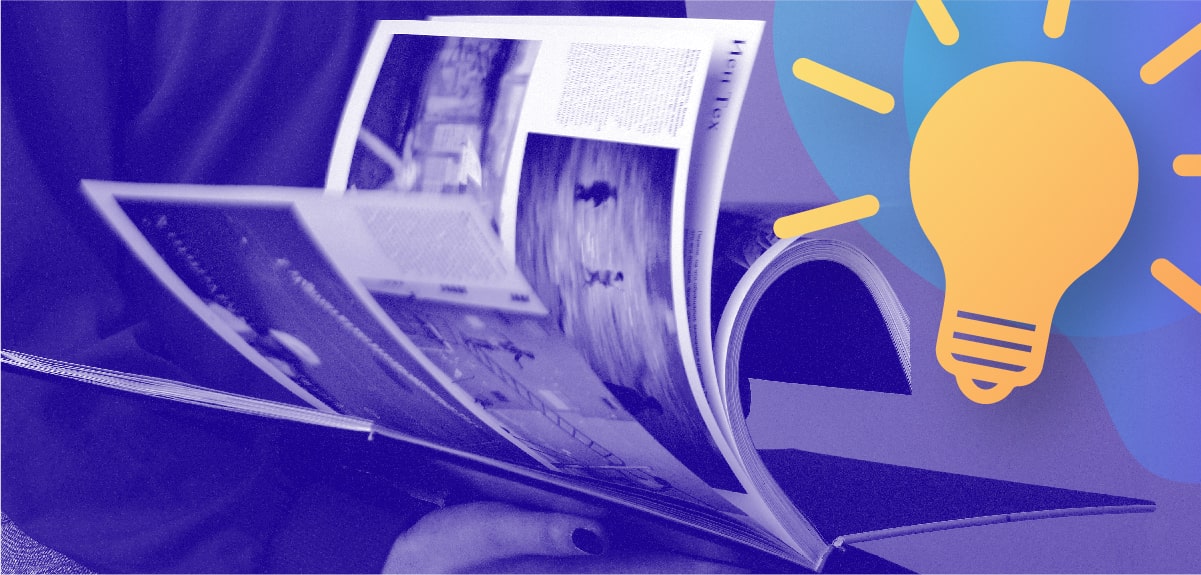 Customers are highly skeptical of marketing and sales claims. In fact, Nielsen research shows 92 percent of customers trust peers over advertisers, which means — as a business — it's important to earn their trust.

But customers are blitzed with marketing messages all day. For marketers, it's difficult to capture consumers attention and earn trust from their target audience without marketing collateral. 

If you want to improve your marketing efforts in today's modern world, start here and learn different types of marketing collateral. 
What is marketing collateral?
Marketing collateral is a collection of traditional and digital media assets used to support the sales of products and services. In the past, "Collateral" meant advertising and brochures, but today it means everything from rom digital marketing blogs to customer stories, and even your About page.

Marketing collateral for your target audience doesn't push for a hard sell right away; instead, it nurtures prospects through the buyer's journey. The main goal of every successful marketing collateral is to give prospects enough reasons to make a purchase. That's why they often use a call to action and detailed information on the product or service they promote to attract prospective customers.

Unique marketing collateral is something that every company, regardless of its size, should have for its audience. Otherwise, you could be leaving money on the table.Want to create better marketing assets for potential customers? Here's a short marketing collateral list you can start using today to boost brand awareness and sales with your prospects.

Want to create better marketing assets? Here's a short marketing collateral list you can start using today to boost sales.
1. Blog posts.
To make your sales effort easier and more effective with marketing asset, provide prospects with educational content. Blogging helps establish credibility in crowded marketplaces by showing expertise. You can share customer stories, industry tips, "how to's", and announcements — any topic that helps solve prospects problems and improves their work (or personal) lives. 

This inbound marketing tactic helps prospective customers get to know, understand, and trust your brand enough to buy from you. But to do it you need to do two things in digital marketing: one, poll your sales team and identify common questions to answer; two, invest in SEO research to see what people search for online. 

Blogs work as marketing collateral because they answer particular questions your prospects might have. Plus, they act as a library of resources for site visitors and prospective customers. 

QuickSprout is one of many examples of successful blogging.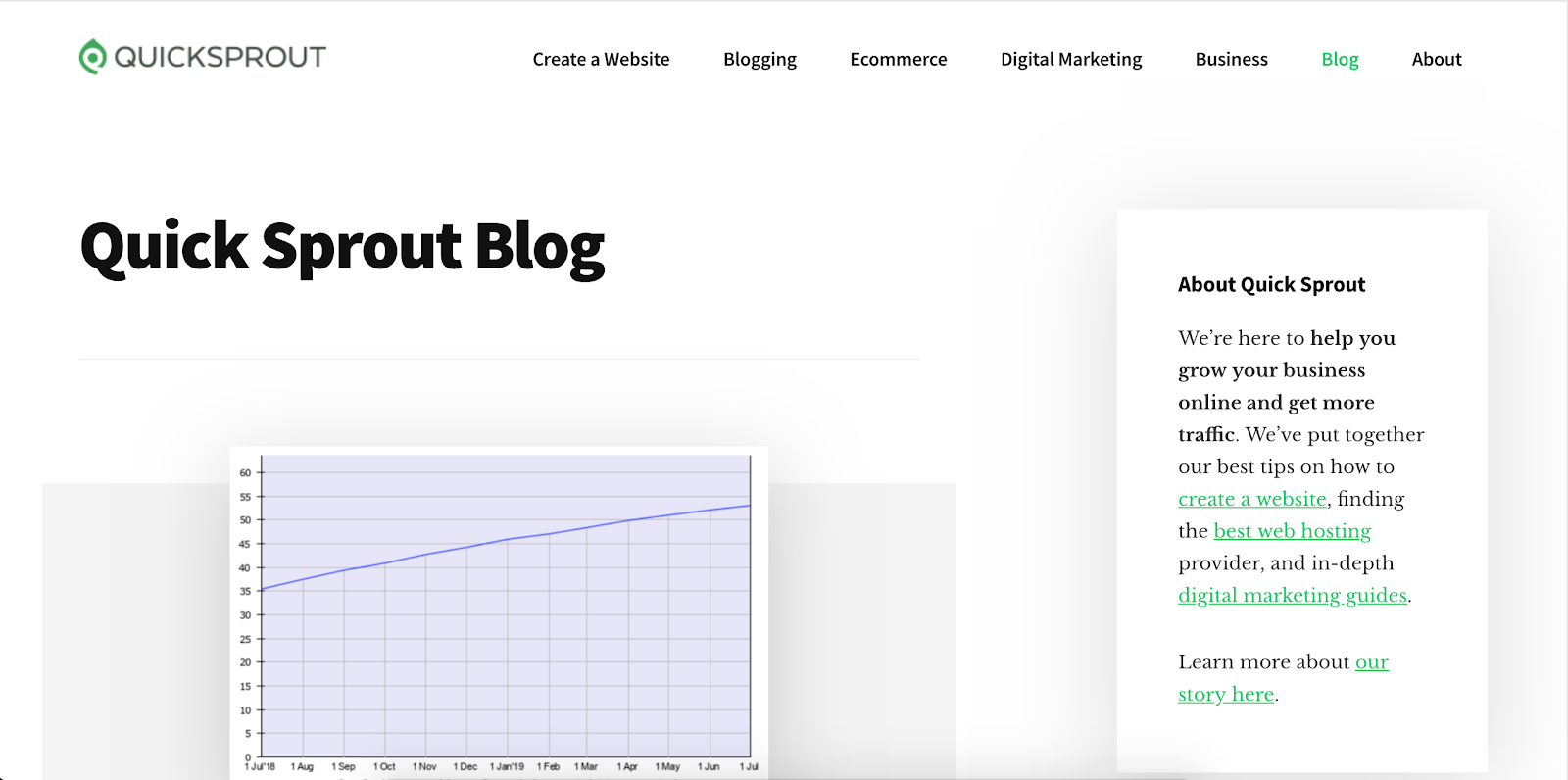 Originally created by Neil Patel, the blog is home to thousands of guides and tips for marketers who want to grow their traffic.

2. Optimize "About" page.
When you're looking for smart marketing collateral that will resonate with your audience, your About page is a great place to start. Prospects clicking onto your page probably want to:

See what your business does.
Figure out if you're legit or not.
Determine if you're successful or not.
Know if you serve their niche.
Aim to include history, milestones, leadership, values, vision statements, and any other important content that will help customers make a decision that lead to sales. 

The goal is to educate and help prospects get to know you better. A great example of this is Yellow Leaf Hammocks:
Yellow Leaf Hammocks goes through everything from their motto to a story about how their product changes lives. Use stories to give a human element to your brand and provide context to prospects as to why you exist. Stories are sticky: people connect with them and share, which makes them valuable on your About page.
3. Infographics.
Infographics are another great type of marketing collateral or marketing asset you can use across all stages of the buyer's journey — and its content is easier processed than text. They can be an illustration, chart, graph, or a combination of all these things. 

Once you've published your infographic, you can easily embed it on your site and blogs, or download the JPG or PNG for backlink opportunities, white papers, eBooks, and more.

Toggl, a productivity time tracker, uses a creative and witty approach to infographics to raise brand awareness:

These "sticky" types of marketing collateral are memorable, and when prospects see your company attached to it, you build trust and become more credible by using effective marketing collateral with prospective customer.
4. Testimonials and customer stories.
Testimonials make for effective marketing collateral and help shape your company's place in the marketplace. The key to creating stories that establish credibility, boost conversions, sales, and improve marketing efforts is using your customers own words.

Hopefully, you've got customers who love your product or service. Reach out to them to get their story so you can create persuasive content like case studies, success stories, social media posts, and more.

mHelpdesk, a repair and service industry software, uses video testimonials to give credibility to their work:
You can put testimonials on your website, or have people leave testimonials on public directory pages like Google or Yelp, too.
5. Messenger bots
Messenger bots have made their stride. Conversational style marketing is now the fastest and most efficient way to streamline sales cycles — from eCommerce to marketers, SaaS companies, and more.

Messenger bots offer endless opportunities to support marketing collateral. By sharing blogs, videos, and downloadable guides, you can keep your audience engaged — and start conversations around your offerings.

For example, home solar company Offset Solar sped up its sales cycle with a Messenger bot on its homepage:
The company used this type of marketing collateral to funnel leads into a sales team. A member then reached out to close the deal. They generated over $1.2M in revenue in just 6 months.
Want to cut through the marketing noise?
Potential prospects usually don't trust marketing claims. To build trust and credibility, using unique marketing collateral can improve sales and marketing efforts. By creating the 5 "sticky" types of marketing collateral above, you can become the lean, mean, sales-closing machine your organization was meant to be. 

If you want to improve your marketing strategy, sign up for a ManyChat Pro account today.
The contents of this blog were independently prepared and are for informational purposes only. The opinions expressed are those of the author and do not necessarily reflect the views of ManyChat or any other party. Individual results may vary.