How to Set Your Q4 Marketing Budget in 6 Easy Steps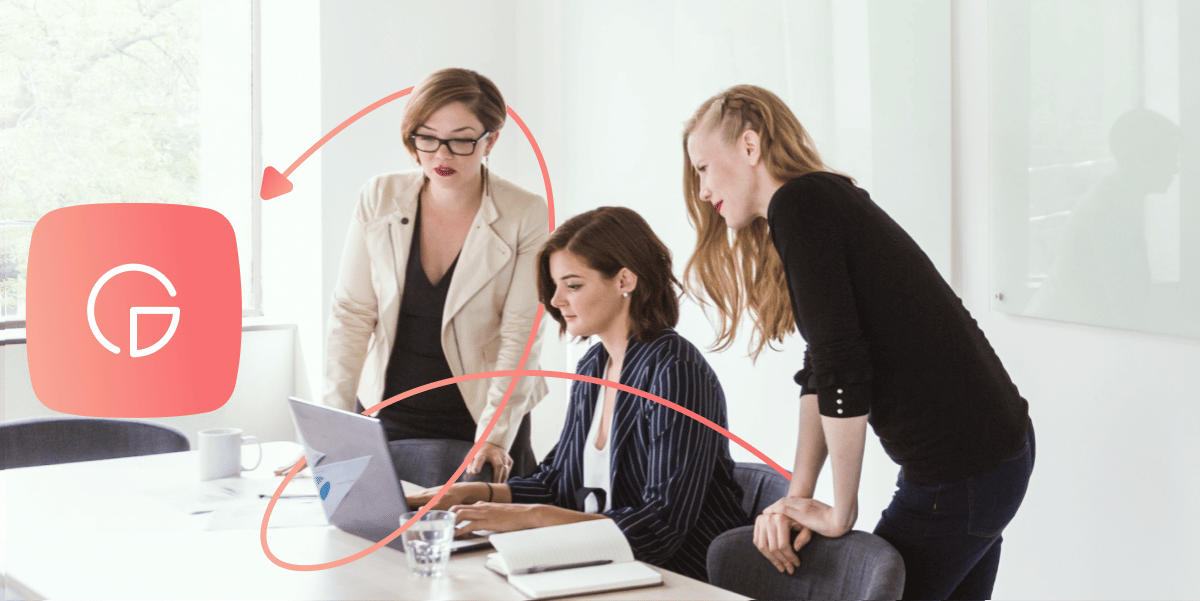 Nearly 57% of brands see a spike in sales during Q4. It's easy to understand why.
Halloween, Thanksgiving, Black Friday, Cyber Monday, Super Saturday, the holiday season— Q4 has more than enough shopping events to get people to spend money.
In fact, total holiday seasons retail is expected to grow 3.4% to $1.042 trillion in 2020, with eCommerce growth accelerating slightly to 13.9%, reaching $156.69 billion, according to eMarketer.
So how can you get a piece of the trillion dollar pie? Start with a solid marketing plan.
Use this guide below to create your Q4 marketing budget and maximize spend during the most profitable shopping season of the year.
How to determine a realistic marketing budget
To keep your marketing budget in line with business goals and make sure you maximize your budget, start by answering several questions:
Who is the target audience? Who is interested in purchasing the product lines you plan to promote, and what are the specific demographics of this audience? It's often helpful to put together a buyer persona to put a face to your target consumer and help shape your messaging.
What channels will be most useful in reaching your target audience? These days, small to mid-sized businesses will consider not only Facebook Newsfeed ads and Instagram story ads, but also Messenger, SMS, and click-to-Messenger ads as a way to reach customers.
What's required to get customers to purchase your product? Does the product alone appeal to customers rationally or emotionally? Think what's most likely to capture the eye of your target consumer and ultimately get them to buy.
How much profit do you expect to earn for each dollar spent on marketing and advertising? Look into past holiday shopping seasons to set a benchmark and determine how much to budget for Q4.
Answering these questions will help to define the specific goals you want to reach in Q4. Once you complete the analysis above, you can best decide how to budget for the strategy and best use allocated budget funds.
How to create a Q4 marketing budget step-by-step
Step #1: List your business objectives
First, figure out what business objectives you want to achieve in Q4. You may have one or two core goals, such as:
Increase sales for a specific product category
Boost website conversions
Grow SMS and Messenger subscriber list before Black Friday
Get rid of old stock for new products
The business objectives you set for Q4 influence your goals and budget. Set reasonable objectives that provide direction and are attached to something measurable to track performance.
Step #2: Set your marketing goals
Once you've set your business objectives for Q4, set your marketing goals. Marketing goals are carefully planned and trackable objectives that help you stay focused and motivated throughout the quarter.
Some examples of marketing goals are:
Grow subscriber list by 30% before Black Friday promo launch
Increase Black Friday Cyber Monday sales by 15%
Improve abandon cart rate for holiday season by 8%
Increase total revenue through SMS by 25%
Improve cross sell and upsells by 10%
Increase customer satisfaction by two points using NPS score
While setting goals can be challenging, using them can organize your process and provide structure before you begin figuring out marketing budget breakdown.
Step #3: Analyze your overall budget, and plan where to spend it
Whether you're a business manager or social media marketing strategist, Q4 is where you'll likely spend most of your budget. And you're not alone.
Retailers typically devote 25% of their annual budgets to media during the four-day shopping period from Black Friday to Cyber Monday, according to a survey by performance advertising software Nanigans.
When looking at where to spend your budget, consider opportunities where your competition will less likely be. For example, if you're an eCommerce store owner, you know everyone will be running Facebook and Google ads.
Knowing this, should you consider shifting some ad budget to Sponsored Messages and Facebook Marketplace ads to undercut your competitors? Do some research on your industry, uncover different places people shop online, and test some marketing dollars there.
Want to show better ROI for your Q4 marketing strategy?Get ManyChat today. It's free to get started.
Step #4: Marketing channel budget allocation
Now that you know how much budget you can spend, here are a few marketing channels to keep in mind when planning your budget:
Chat Marketing: When it comes to reaching new customers and inspiring action, you want to set aside a budget for Messenger marketing, email marketing and SMS marketing, to make more sales at a fraction of the cost.
Content marketing: If you need to create content like videos, product photography, blog posts, or lead magnets, consider how the time and expertise you'll need to budget for inbound marketing activity.
Contractors: Are you adequately staffed for the season? Consider setting aside a budget for temporary staff such as copywriters, designers, and social media marketers.
Paid advertising: Whether you decide to run Facebook ads, Google Smart Shopping ads, Amazon Product Listing Ads, or other paid marketing opportunities, you'll want to budget a healthy amount to reach people who are ready to buy.
Experimental: There are many different types of technologies around to cut through the noise: mobile coupons, beacon technology, push notification. Incorporating new marketing channels can delight customers and boost campaign conversions.
Step #5: Create a marketing plan
Once you allocate budget to your core channels, it's time to put together your marketing plan. At this time of year, some businesses are "always-on advertisers," meaning they don't pause campaigns and decide to stay top-of-mind by sending awareness campaigns throughout the holiday season.
If your marketing plan includes always-on advertising, consider the following:
Refine targeting to focus on best-performing audiences
Pair Facebook Ads with your Flows to maximize engagement and drive action
Invest in workflow automation software like ManyChat to reduce labor costs
Use templates and tweak as you go
Hire Live Chat operators to answer questions and encourage sales
If you need extra support over the holidays, make sure to include that in your digital marketing budget. Everyone should be all hands on deck on Black Friday and Cyber Monday. Is anyone taking vacation? Do you need to outsource anything? Take these questions into consideration and create that plan before the season starts.
Step #6: Track the success of your marketing campaign
Tracking your marketing efforts will help you see exactly what works and what doesn't. If a marketing tactic shows negative ROI during a campaign, you can catch it and adjust your budget without throwing money down the drain.
For instance, if you see that your PPC ads are spending a lot, but you see low conversion rates, you may want to cut back on spend and focus it on Facebook ads or Growth Tools that are generating more sales for your business.
With ManyChat, you can keep an eye on your campaigns inside the platform. Learn how to implement ManyChat's new metric tracking to optimize ROI and drive revenue in the video below.
Maximizing your marketing budget for the holiday season
Fail to set a marketing budget for Q4 as a business owner or marketing agency, and you won't make a remarkable business impact — it's as simple as that.
If you want to maximize marketing spend, use the guide above to create a plan that sets your business apart from the competition, and drives sales during the most profitable shopping season of the year.
Looking to improve your marketing strategy before Q4? Get ManyChat today. It's free to get started.
The contents of this blog were independently prepared and are for informational purposes only. The opinions expressed are those of the author and do not necessarily reflect the views of ManyChat or any other party. Individual results may vary.