Instagram Story Highlights: How to Create, Save, and Customize Highlights to Boost Engagement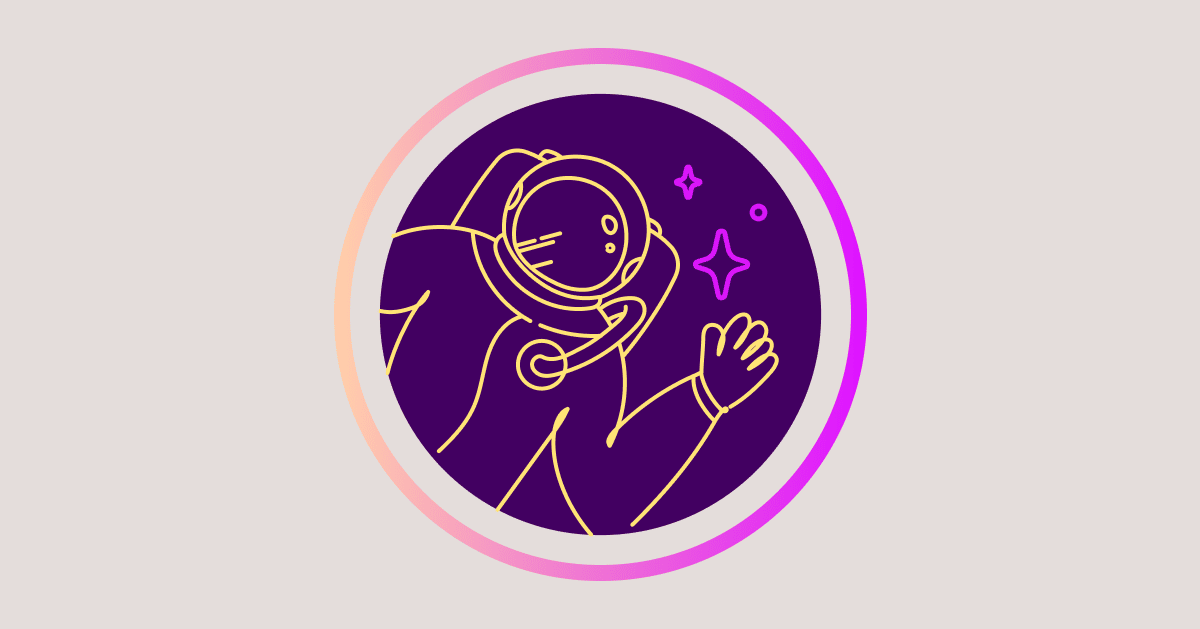 Instagram Stories are a powerful tool to help you reach more customers, build relationships and make more money on Instagram. The only downside? They disappear after 24 hours. The time and effort you've put into creating yours goes down the drain.
Only that's not entirely true. Instagram Story Highlights allow you to save Stories to your profile page, maximizing the mileage from your content and acting as a point of reference for followers. Here's how to use them.
What are Instagram Story Highlights?
Instagram Story Highlights let you group Instagram Stories into themes or categories and display them on your Instagram profile permanently (conveniently avoiding the traditional 24-hour Story expiry).
When viewed, Story Highlights appear just like traditional Stories. Users can tap on the right side of the screen to skip to the next Story, left side for the previous one, and hold the screen to pause the Story.
Highlights appear on your Instagram profile page, providing an additional opportunity to express your brand's identity and personality. Businesses can use them to save and curate Instagram Story content, continually presenting them to followers browsing an account's profile page. Check out ManyChat's Instagram profile for a great example:
What are the benefits of Story Highlights?
Instagram Stories are a powerful way to build relationships with your target audience, engage with customers and drive sales. In fact, a massive 500 million Instagram users view Stories every day, with a quarter of Gen Z and Millennials relying on them to discover products and services.
Story Highlights, in particular, offer several benefits for both users and business:
How to take advantage of Instagram Story Highlights
Instagram Story Highlights are relatively simple to set up. If you're already using Stories as part of your strategy (as you should be!), just a few more taps saves the content to your profile.
1. Create great Stories
The first step for creating an Instagram Story Highlight is to have a Story worth saving. To achieve that, focus on crafting engaging content that captivates your audience. Try to build a Story that's:
Fashion brand TALA, for example, uses Instagram Stories to showcase how its products are sustainable. Each snippet of content is compiled in a Story Highlight titled "sustainability," resulting in a place climate-conscious followers can learn more about how TALA products help the environment.
2. Save your Instagram Story to a Highlight
To save an Instagram Story to a Highlight:
Open the Story on your smartphone.
Tap the Highlight button at the bottom of the screen.
Choose the Highlight you want to save the Story to—either a new or existing one. 
Hit Save and preview the new Highlight on your Instagram profile.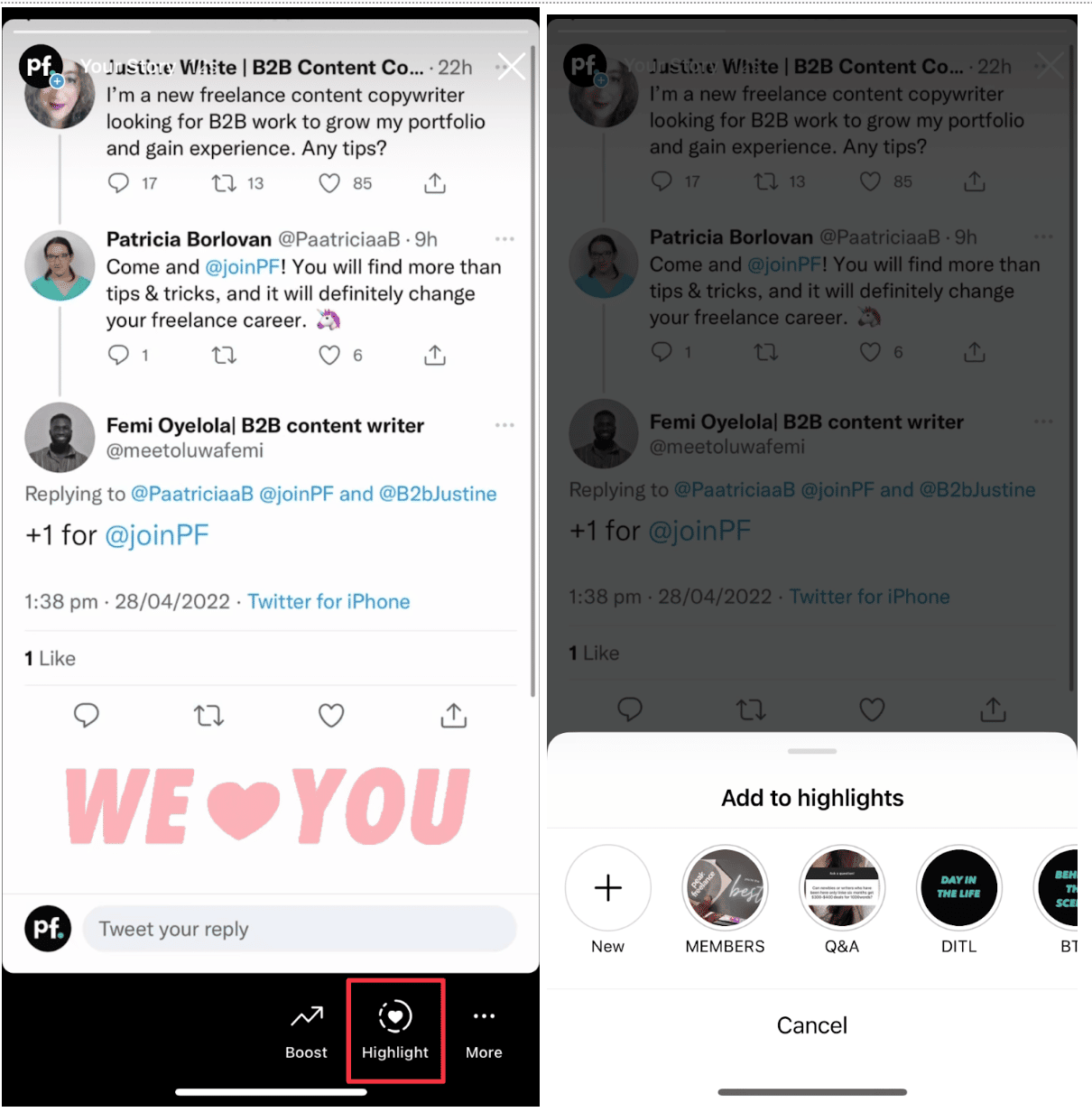 3. Add an archived Story to your Highlights
It's not just new Stories you can add to your Story Highlights. If your account is already set up to automatically archive Stories, open your Instagram settings and press Archive.
Alternatively, head to your Instagram profile and hold down the cover of the Highlight you want to add to. Select Edit Highlight and navigate to the Stories tab. This will bring up all of your archived Stories, which you can add to your Highlight using the same button.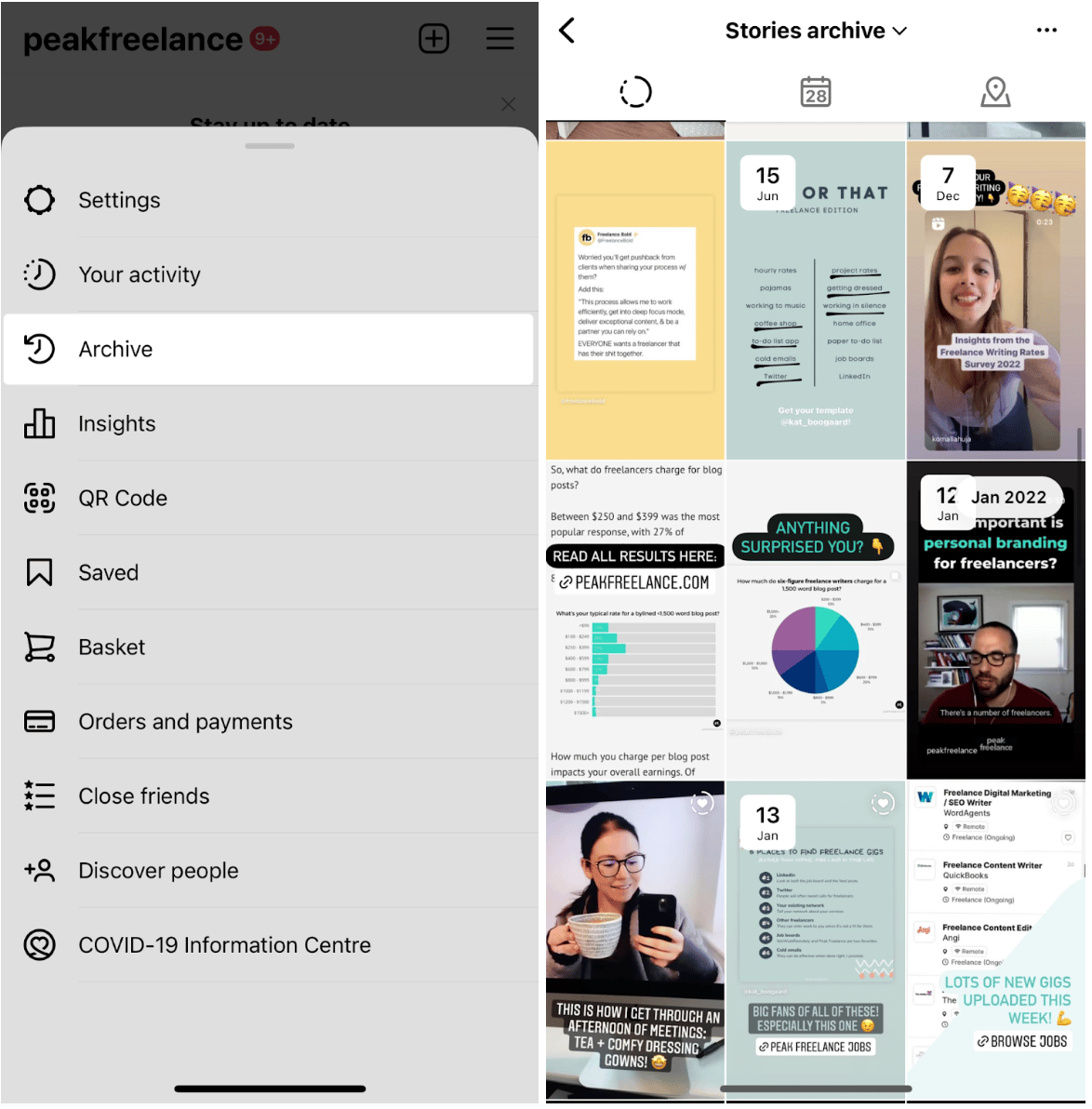 4. Categorize your Highlights
Categorizing your Story Highlights enables users to quickly navigate to the content they want to see. Try breaking down your Stories into categories like:
Mindvalley, for example, groups its Story Highlights into five clear categories: Stories, Podcasts, Membership, Coming Soon, and YouTube. Followers know exactly what to expect when they scroll through each Highlight.
5. Create engaging covers for your Highlights
By default, each Highlight on your Instagram profile will have a thumbnail. Instagram automatically generates it from one of the Stories in your Highlight collection.
To change this cover:
Click the Story Highlight you want to customize.
Choose Edit highlight.
Select Edit cover.
Choose an image from any of the Stories in your Highlights, or a photo from your gallery.
To keep this section of an Instagram profile on-brand and engaging, many businesses choose to create bespoke cover images for their Story Highlights. If you're using an Instagram grid theme, for example, create custom Story Highlights to keep things consistent.
For inspiration, take a look at how fashion retailer New Look uses blocks of color and simple iconography to create engaging Highlight covers:
If you have access to a graphic designer, great! But if you're a one-person band or your budget won't cover external help, don't worry—you can still create some professional looking covers for your Highlights.
Canva has premade Instagram Story Highlight cover templates. Each is ready to go and sized correctly, meaning even inexperienced designers can pull something appealing together quickly.
6. Keep your Highlights well maintained
As your Instagram marketing strategy evolves over time, you may need to make updates to your Highlights—like deleting either the entire Highlight or a saved Story within one. The last thing you want is to show new followers outdated content that's no longer relevant.
Delete a Highlight
To delete an entire Highlight:
Go to your Instagram profile page.
Click the Highlight you want to edit.
Click Delete highlight.
Press Confirm.
Remove a Story from a Highlight
Whether a special offer has expired or your service offering has changed, it's easy to delete Instagram Stories from a saved Highlight:
Go to your Instagram profile page.
Click the Highlight your Story is saved under.
Skip through to the Story you want to delete.
Select More.
Choose Remove highlight.
Press Confirm.
7. Use Automation to capture DMs from saved Stories
As you begin saving Stories to your Instagram profile, you'll begin to notice an uplift in the number of direct messages (DMs) you receive. That's because 50% of all user-to-business messaging happens off the back of Instagram Stories.
Don't have time to respond to each follower individually? Instead of forcing people to wait for a response (or worse, ignoring them altogether), leverage Instagram Automation. It ensures each user receives a personalized, immediate response to their query that will push them further down the sales funnel—especially if you're heavily promoting products through Stories.
For example, you can:
Level up your Instagram strategy with Story Highlights
There's no denying that Instagram Stories are an essential element of any Instagram strategy. Regrettably, their short-lived nature means that producing Story assets may seem like a lot of effort for a scant 24 hours of attention.
With Instagram Story Highlights, however, you can retain your best performing and most engaging content, re-using and re-sharing it on your profile to reach more followers.
Capture users who initiate DMs via Instagram Stories with ManyChat Automation
The contents of this blog were independently prepared and are for informational purposes only. The opinions expressed are those of the author and do not necessarily reflect the views of ManyChat or any other party. Individual results may vary.