How to Use Instagram to Build Your List for Black Friday and Cyber Monday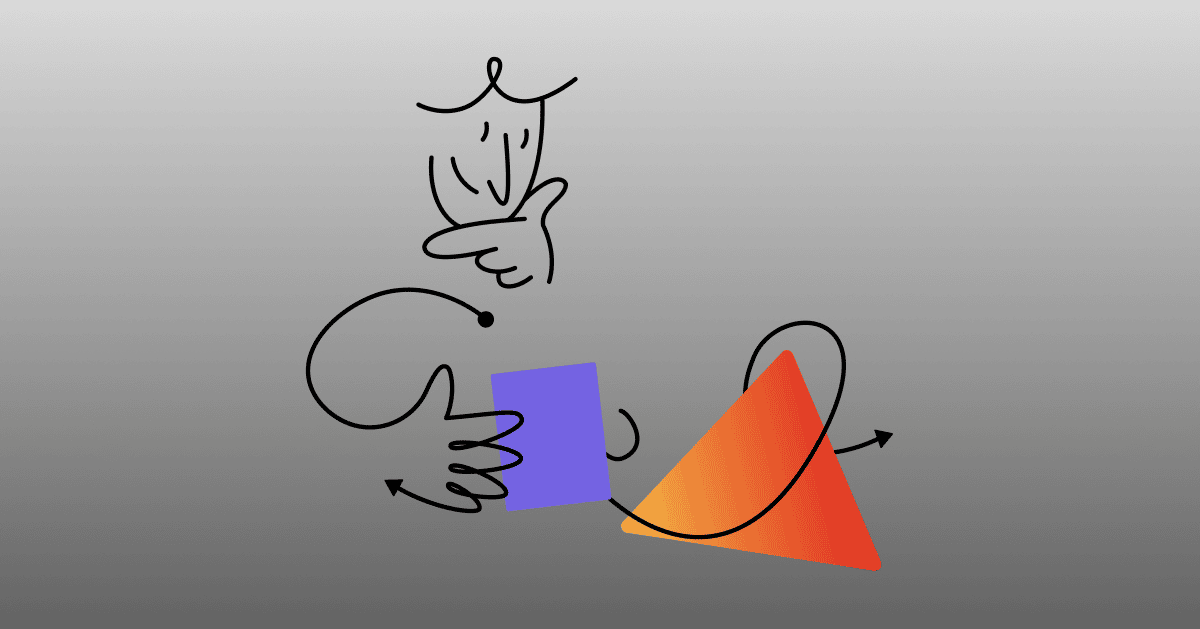 The holidays are right around the corner, and consumers are ready to shop. Last year, U.S. shoppers spent a record $188 billion in November and December. In 2020, 36% of U.S. consumers planned to do a majority of their holiday shopping on Black Friday.
As the digital economy becomes increasingly important to how people shop, having the right presence in the right part of the web—and at the right time of year—is crucial for capturing a slice of the booming holiday pie.
Instagram is one of the primary social media platforms shoppers utilize in their holiday purchasing journey. As many as 70% of consumers plan to research their holiday purchases online this year, and 81% of Instagram users use the social media app as part of their research.
With all these eyes on Instagram, it's the perfect time to leverage the platform to get more contacts for your list—whether it be for SMS, email, etc.—in preparation for the holiday season.
Why is marketing for Black Friday and Cyber Monday important?
In 2020, 36% of surveyed U.S. consumers planned to do most of their holiday shopping on Black Friday, continuing a well-established pattern going back many years. Increasingly, these shoppers are turning to the web: last year, retail eCommerce sales surpassed $34 billion over Thanksgiving Day, Black Friday, Small Business Saturday, and Cyber Monday. Marketing for Black Friday and Cyber Monday sales is essential because the long weekend is the unofficial kick-off for the holiday shopping season for many consumers.
But with so many retailers and brands competing for consumers' attention all at the same crucial time, how can you stand out and capture your audience? Let's look at some ideas for successful social media campaigns during the holiday season that will help you acquire new contacts.
Black Friday and Cyber Monday social media campaign ideas
There are a few ways you can approach building your list to prepare for Black Friday and Cyber Monday:
Offer exclusives for those who opt in to your list
Let's say you're already planning on offering a site-wide 40% off Black Friday sale. Drive people to your list by offering an extra 10% off for those who sign up to receive your content via email, SMS, etc. You can use Instagram DM Automation by ManyChat to help with your opt-in efforts.
For example, say you create a feed post encouraging users to sign-up for your list. Your CTA could be, "Comment on this post to register and receive an exclusive deal." With our Comments Automation tool, any user that comments on your post will automatically get a like from your profile and a DM. This automated interaction puts them directly into your sales funnel, where you can collect their contact information and share an exclusive discount.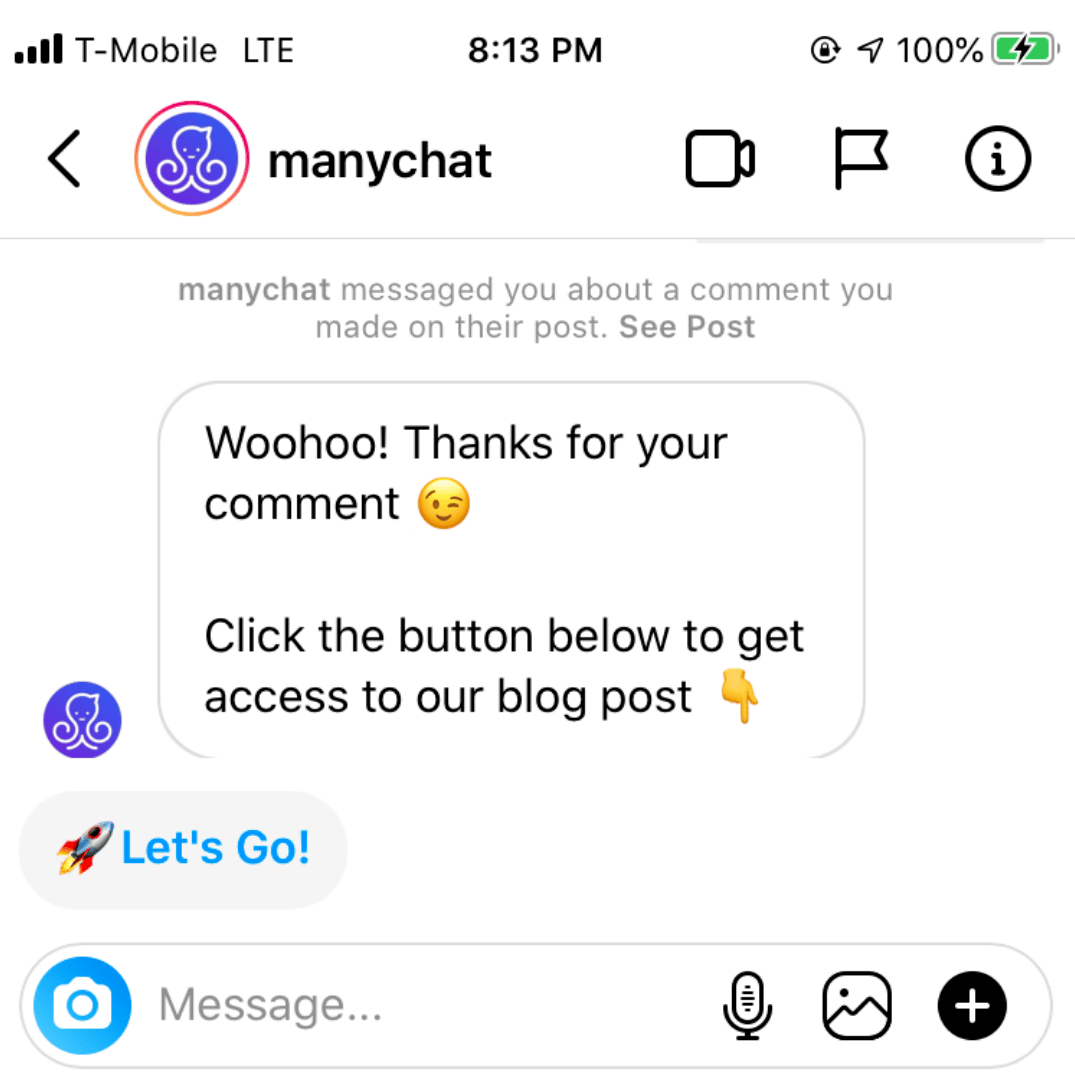 Help consumers plan ahead
If an exclusive sale isn't in the budget, help potential customers who've already signed up for your list by showing them what's on sale and how much of a deal you're offering. This allows consumers to plan their holiday shopping ahead of time. You can also include an "add to calendar" option so they don't miss your flash sale.
Giveaways and contests
Hosting a contest or a giveaway on your Instagram account is another way to acquire contacts for your lists, even after Black Friday and Cyber Monday. You can also use the Instagram DM Automation by ManyChat feature to capture user information via DM, collect contact information to enter them into the giveaway and provide an exclusive coupon.
Creative Reels and Stories
Reels and Stories are great Instagram features that can grab users' attention during any part of the year. Reels that show up on Instagram's Explore page can attract new followers and increase brand awareness, while Stories with interactive stickers can drive engagement.
Use the Story Reply trigger to automatically message a follower when they reply or react to one or all of your Stories. This is another way to drive engagement on the platform while also getting Instagram users into your sales funnel, where they can sign up for your list.
Using Black Friday and Cyber Monday hashtags for your Instagram campaigns
As you're preparing for Black Friday and Cyber Monday, research and use hashtags that will lure potential customers to your Instagram profile. Here are some places you can search for the right hashtags to use:
Instagram: Go to the search bar, click tags, and search for Black Friday and Cyber Monday tag ideas.
Influencer and competitor posts: See what well-known influencers and your business competitors are using in their holiday-related posts.
Google suggested terms: When you search "Black Friday" in Google, what phrases come up in the related search? Those might make great marketing campaign hashtags.
Audience intelligence tools: Audience intelligence tools like SparkToro combine data across various social media platforms to determine what keywords your audience is most likely to respond to.
Once you come up with a list of hashtags to use, document them and test various hashtag combinations with your Instagram posts leading up to Black Friday weekend. See which ones perform best so you can continue to hone your social media strategy.
Thinking beyond Black Friday and Cyber Monday
Once you've created your list for Black Friday and Cyber Monday, you can continue your targeted marketing efforts beyond the holiday shopping kick-off. Here are some ideas to keep the momentum going throughout the season:
Try different timing
If you've created a list specifically for Black Friday, you can repurpose it even once Cyber Monday has come and gone. Create content with messaging such as, "We're bringing it back for those who sign up," to snag additional registrations.
Holiday blog posts
If you have a blog on your website or online store, promote holiday-specific posts on your Instagram account. For example, share parts of your gift guide on Instagram and point users to your blog to get the complete version. You could even use an extensive gift guide as a freebie in exchange for customer contact information.
Although Black Friday weekend is a popular time for shoppers to participate in online sales, be strategic about your efforts to build your list. Although building your list is important, quality matters more than quantity.
When you plan ahead, your content will reflect it, and you'll have a solid contact list for Black Friday, Cyber Monday, and beyond.
Ready to try Instagram DM Automation by ManyChat for your holiday marketing efforts?
The contents of this blog were independently prepared and are for informational purposes only. The opinions expressed are those of the author and do not necessarily reflect the views of ManyChat or any other party. Individual results may vary.