How to Run Facebook Ads for Clients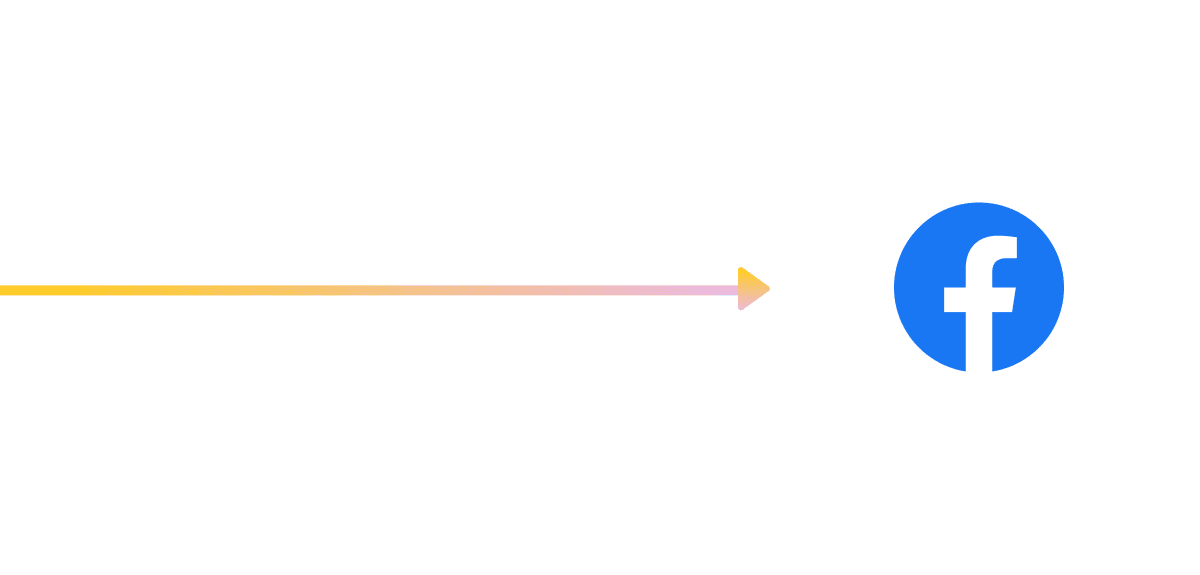 Facebook ads can help you improve your client's brand awareness, drive website traffic, generate leads, boost revenue, and more. Let's start with the various areas of Facebook where you can target your client's audience with ads.
Facebook News Feed: Your clients ads will appear in the news feed both on mobile and desktop.
Facebook Video Feeds: Your client's video ads will appear between organic videos in video-only environments, such as Facebook Watch and Facebook News Feed.
Facebook Right Column: Your client's ads will appear in the right columns on Facebook for those browsing on a desktop.
Instagram Feed: Your client's ads will appear in the mobile feed which is nice as you get more eyeballs from two social media platforms.
Messenger Inbox: Your client's ads will appear in the home tab of Messenger
Messenger Sponsored Messages: Your clients ads will appear as messages to people who have an existing conversation with them in Messenger.
Facebook Stories: Your clients ads will appear in people's Stories on Facebook.
Regardless of the type of ad on Facebook you believe will be the best solution for your client, there are basic items on your check list that need to be decided on. The Facebook Business Help Center is a great resource to bookmark. Here's what they shared below:
Ad creative: Decide what you want people to see in your ad. This can include text, images, videos or slideshows. You also may be able to add a call-to-action button that encourages people to do something specific, like Send Message or Shop Now.
Audience: Choose who should see your ad. You can create your own audience based on age, gender, interests and more. We may also provide suggestions like reaching people who like your Page or an automatic audience option that is customized to your business. Facebook creates and improves your automatic audience from a combination of details, like people near your business location or people who have interests related to your page.
Budget: The amount you pay is up to you. You can select a pre-populated budget or set a custom amount. Some ads may require a minimum budget to generate results, but we'll let you know.
Duration: You'll set the amount of time you want your ad to run. You can choose from a particular duration (ex: 7 days) or set a custom end date.
Placements: Placements represent where your ad will appear. Based on the type of ad you create, you may see placements like Desktop News Feed, Instagram Feed or Messenger Inbox. We recommend having your ad appear in all placements, but you can also unselect some of these.
In this piece, we will take a closer look at Messenger Marketing for your client's ads, specifically, since the stats are pretty amazing.
Messaging apps have become very popular today as they're such a great channel for digital marketing professionals looking to reach new customers and grow their business. Messenger Marketing is effective for engaging an audience who dislikes checking their email and prefers social media for communication with businesses. Facebook Messenger is the perfect platform to create a successful marketing strategy for your client.
Why? There are 1.2 billion people who use Facebook Messenger every month. Wow. That means your client's target market is there.
Facebook Messenger ads see an 88% open rate and a 56% click-through rate, so it's only getting easier to pull in qualified leads and generate revenue for your client's brand. Those are pretty impressive numbers.
In today's world, people want and expect things fast. They want access to the places and people they're purchasing from. They want to have conversations that feel personal where they can interact with those who in the past, were unreachable. They want to feel like the conversation is tailored to them. With Facebook Messenger, all these wishes come true.
Types of Facebook Messenger Ads:
1) Messenger ads will show up in the home screen of your target's inbox and the final destination can be either Messenger or landing page.
2) With click-to-Messenger ads, the target stays in Messenger. The nice thing about click-to-Messenger ads is that the destination is not a landing page or opt-in form; it's Messenger. Once they respond by clicking, they automatically become a subscriber, which comes in handy.
What's cool is you can run click-to-Messenger ads in your client's target's Facebook feed. The ad will feature a call-to-action button that opens a Messenger conversation when a target clicks on your client's ad in their feed.
3) Sponsored messages enable you to send a direct message to anyone you've had a Messenger conversation with in the past. These are great for sending special offers or showing folks new products and are the most effective out of all three.
Due to the enormous number of people using Facebook Messenger, the amount of conversations with current and potential customers can get out of hand. Drum roll please…
Enter a chatbot. What is a chatbot you ask? It's a software application designed to simulate human conversation over the internet through Messenger applications like Facebook Messenger.
Facebook Messenger bots provide instant responses that sound like they were written by a living, breathing human. It definitely makes the person on the other side of that conversation feel special. Bots can be programmed to answer questions, schedule appointments, and even send special promotions directly to a customer's inbox. Messenger ads are great on their own, but automatic responses definitely maximize their potential.
.
Chatbots are like virtual assistants who create a better customer experience throughout each consumer touchpoint. Everyone should have a chatbot.
Chatbots opens up a ton of goodies to offer targets and get the job done for your client.
Improve customer service
Build brand awareness
Encourage people to visit your product page
Send broadcasts to subscribers to increase your customer lifetime value
Include augmented reality (check out this neat example below where Victoria Beckham created a bot where people can virtually try on her line of sunglasses. Smart. Very smart.)
Here's a great resource for setting up a fabulous bot for your client. Your first step though is to connect your client's Facebook page to ManyChat, which is very simple.

You'll want to then connect the Facebook Ads Integration that ManyChat offers. It will be your one-stop shop to create, target, and publish your client's ads and easily hook that traffic into your favorite flow. They make it easy and we all love easy.
Better Targeting
Lower cost-per-conversions
One interface from ad creation to qualification to handoff
Within one dashboard, you can leverage insights from integrated ad reporting, and have in-depth visibility of your client's campaign performance.
Choose Custom Audience on the following screen.
Then, name your new custom audience. If you aren't already subscribed to your bot, you'll have to do so before continuing. Again, here's that resource.
Then, name your new audience and filter through your subscribers to select those you'd like to include in your audience. Finally, click "Create audience" to upload your audience to Facebook Business Manager.
Likewise, creating a lookalike audience is incredibly easy. At Step 3 of creating your ad campaign, select Lookalike Audience.
On the next screen, you'll specify the custom audience that will be used by Facebook as a reference model for finding new, similar leads. You will also need to specify a list of countries/regions where similar people should be found and the percentage of most similar population to search from. Then, click "Create" to submit your Lookalike Audience. Easy!
Creating a dynamic custom audience is also incredibly easy with ManyChat. In order to add subscribers to one of your custom audiences, you'll need to take advantage of the new Facebook Custom Audience action in ManyChat (you can also add them via a Rule). First, create a new Action and choose Facebook Custom Audience from the list of options.
Next, you'll be prompted to choose the Ad Account associated with the custom audience you have in mind, and then the specific custom audience you'd like to dynamically add subscribers to.
At this point, you might be prompted to subscribe to your own bot, if you haven't already. You're going to need to do so in order to proceed. Once you're done here, click Save. You're good to go!
You now have a one-stop shop for Facebook Ads, from ad creation to customer conversion.
Within one dashboard, you can leverage insights from integrated ad reporting, and have in-depth visibility of campaign performance. You can now track actual opt-ins, not just ad clicks in Ads Manager.
ManyChat's built-in ad creation wizard makes campaigns easy to set up and manage directly within the platform. Meanwhile, the actual subscriber experience is more seamless than ever since subscribers are automatically entered into conversations with your client's bot.
Your clients will gain new customers and have the chance to create a personal relationship between their brand and consumer. What does this all mean? Better ROI for your client, which also means success for you.
The contents of this blog were independently prepared and are for informational purposes only. The opinions expressed are those of the author and do not necessarily reflect the views of ManyChat or any other party. Individual results may vary.