How to Lower Customer Churn with SMS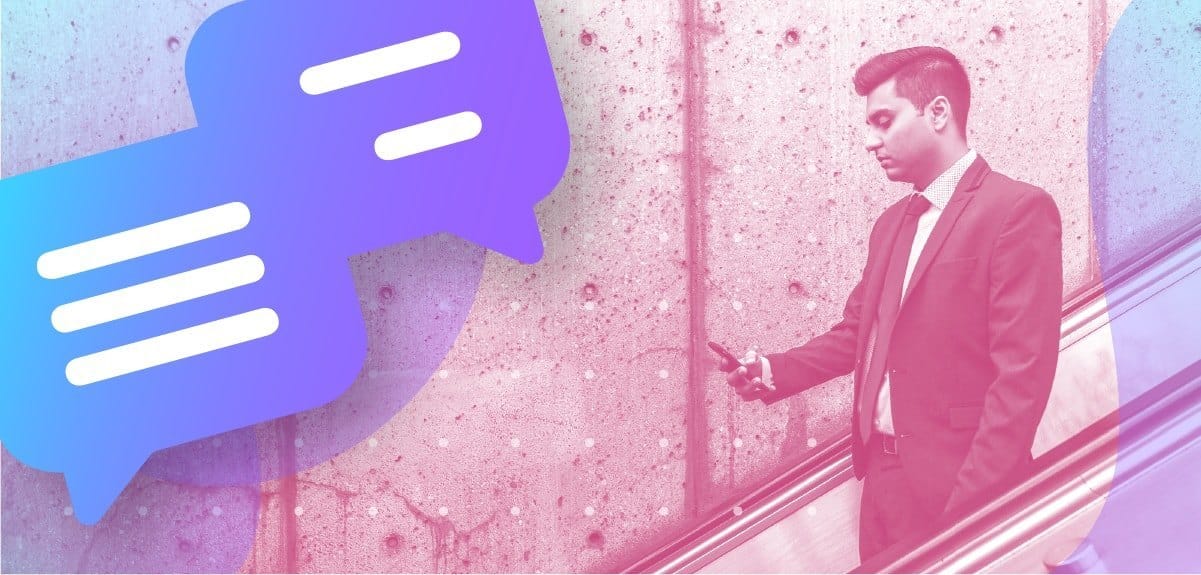 Every business works to prioritize customer satisfaction and retention. A product can be perfected and the marketing strategy can perform flawlessly, but what does it matter if you aren't putting your customers first?
The best way to ensure that customers are satisfied is to engage with them and let them know you're listening. Compare your company to a car: Customer engagement is the fuel that propels your business forward.
So, how can you adopt customer engagement best practices?
Offering various opportunities for customers to opt-in is the best way to ensure they're aware of new promotions, developments, and chances to leave feedback. Customers may be given the chance to join an emailing list, follow the corporate account on social media, subscribe to physical mail, or reach out to customer service via the company's website.
That said, some companies opt for SMS as a customer engagement technique … but is it effective in reducing customer churn?
Yes! Not only is SMS a means to reduce customer churn, but it's also surprisingly effective and current with trending marketing strategies. Like any marketing strategy, SMS needs to be methodically crafted and executed strategically to avoid further customer churn.
What is Customer Churn?
Customer churn is when a company loses the business of current customers. The importance of using customer churn as a metric of losses and profits is immense. As many marketers know, retaining loyal existing customers is much cheaper than obtaining new customers.
You can use metrics like email unsubscribes or opt-outs an indicator of customer churn. If you're a SaaS business, customer churn might look like stagnant or deactivated accounts.
Why Does Customer Churn Occur?
While customer churn may seem like a bad thing, the simple truth is that some attrition is a natural cycle for many companies offering goods and services. And while you obviously want to avoid high rates of customer churn, it is possible to decrease the amount of customer loss by keeping an eye on certain factors and make sure to monitor:
Poor Customer Service
Not surprisingly, the most common reason that customers end their relationship with a company is that they encountered poor customer service. There aren't many factors that can cause a customer to leave quicker than feeling that they aren't being heard or that their concerns are not being taken seriously.
Lack of Brand Loyalty
What makes you feel loyal to a certain brand? In a competitive market, simply gaining customers isn't enough to keep them coming back. A company that finds a way to retain customers and win the privilege of their loyalty will have a better chance of finding long term success and winning repeat customers. You can develop marketing strategies to accomplish this, of course, but continuing to offer exceptional customer service will be one of your best strategies. Customers that hold deep loyalty to a brand do so because of trust, consistency, and price. Forging brand loyalty is one of the most difficult parts of the customer experience. Regardless of how difficult it is, not putting forth the effort to create brand loyalty is a leading cause of customer churn.
Low-Quality Communications
Customers want to be kept up to speed on changes in the company and/or product(s) — especially the ones that may affect them. When you make major changes to the functionality of your app, for example, without keeping users in the loop (which Instagram did when it changed its scrolling pattern from up and down to left and right), they may feel as if they've been blind-sighted.
Often, customers find these changes difficult to swallow if they weren't informed about them first. Again, this brings us back to the realization that customer service is king. The truth is that customer service isn't just a department within your company. It's a shared responsibility across the board.
Poor Quality Product
It may be best to perfect a couple of products before marketing your new release. Troubleshooting can test your patience, but that process can lead to higher rates of customer retention. Marketing for the masses has its place, but following the old adage of "quality over quantity" truly applies. Customers will rarely stick around for an inferior product even if it is cheaper than the competitor's.
SMS Marketing and How Can it Help You Reduce Customer Churn
In simple terms, SMS marketing allows businesses to use text messaging to advertise and communicate with their existing or potential customers. Text messaging may seem like an outdated marketing technique in today's advertising world, but it's actually very effective.
Benefits of SMS Marketing
Instantaneous Communication
One benefit of onboarding an SMS marketing strategy is that you can instantly access your customers. With SMS, you don't have to wait for customers to come to you; you're able to meet them where they already are, in their preferred channels. There are many platforms you can use to compete for your customer's attention, but SMS adds a personalized touch. A simple text to remind customers of a sale or to thank them for their loyalty goes a long way.
For example, you have the option to send an SMS message to your chat marketing subscribers in your ManyChat dashboard. This provides a great opportunity to re-engage with customers you haven't heard from in a while with a personal message.
VIP Promotions
An effective strategy for existing customers that utilize SMS marketing is to make them feel special. Texting discount codes to your VIP customer base is a great way to make positive impressions. Everyone loves a sale, and everyone appreciates being appreciated!
Minimal Costs
Anyone in marketing loves to see trending options that are also affordable. SMS marketing is just that.
Having a tool that you can utilize with minimal costs isn't just great for the internal budget, but it can also perpetuate longevity. Maintaining this marketing strategy for longer can work to ease customer churn.
SMS Marketing Strategies to Avoid Customer Churn
As with any marketing strategy, this one comes with best practices. But SMS marketing is not unique and can be very simple to employ. Here are a few strategies to keep in mind when mitigating customer churn via SMS:
1) Limit Your Texts
You don't want to abuse your SMS capabilities, which can be easy to do if you're sending too many texts. Customers don't want to be bombarded with texts — especially repetitive texts. Too many texts can come across as spammy and may turn your customers off to the point that they stop listening.
Think before you text. Create a strategy for text cadence and reason for texting. There always needs to be a clearly defined purpose behind the content of each message you send.
2) Identify Yourself
Don't send your subscribers unsolicited texts. Every text should clearly identify your company and the purpose of your message. Customers don't want to guess who you are or why they're receiving your texts in the first place.
If you built a flow in your ManyChat dashboard that encourages SMS opt-ins, effectively break the ice with a warm welcome message that introduces yourself and lets them know that you're here when needed. After that, keep your SMS messaging sparse and intentional.
3) Be a Real Person
Your customers are used to reading SMS messages from real people throughout the day, so that means that your SMS marketing should follow suit. There are a few ways you can do this:
Assign a real or fictional persona to maintain communication with your customer base. Example:

Hey Kelly, this is Lauren from Second Chance Retail. I hope you're well! We haven't seen you in the shop for a while, so I wanted to pass along this 10% discount on your next purchase. Just show us this text when you come in to say hi 🙂

Humanize your brand's SMS messaging as best as you can. This means having a voice, tone, and genuine message that effectively creates an image of your brand as a person or a group of people. Example:

Hey Kelly, it's Second Chance Retail. We haven't seen you stop by in a while, so we wanted to send over a 10% discount on your next purchase with us. Just show us our text when you pop in. We can't wait to see you again!
4) Be Consistent
The tone of your messages should always have the customer's best interests in mind. Remember that your texting campaign is not just a chance to make a sale. It's an opportunity to build rapport with your customer base by being warm and conversational. Some companies work diligently to achieve consistency and they find success. Be sure to use a consistent brand voice and tone throughout your SMS campaigns.
Key Customer Churn Takeaways
SMS marketing can help your company bounce back from a recent spike in customer churn — or you can use it as a preventative measure. It's not magic; implementing it will take time, and trial and error. It can allow you to meet your customers where they are at a minimal price in comparison to more expensive advertising platforms.
Prevent customer churn with SMS and Messenger.
The contents of this blog were independently prepared and are for informational purposes only. The opinions expressed are those of the author and do not necessarily reflect the views of ManyChat or any other party. Individual results may vary.