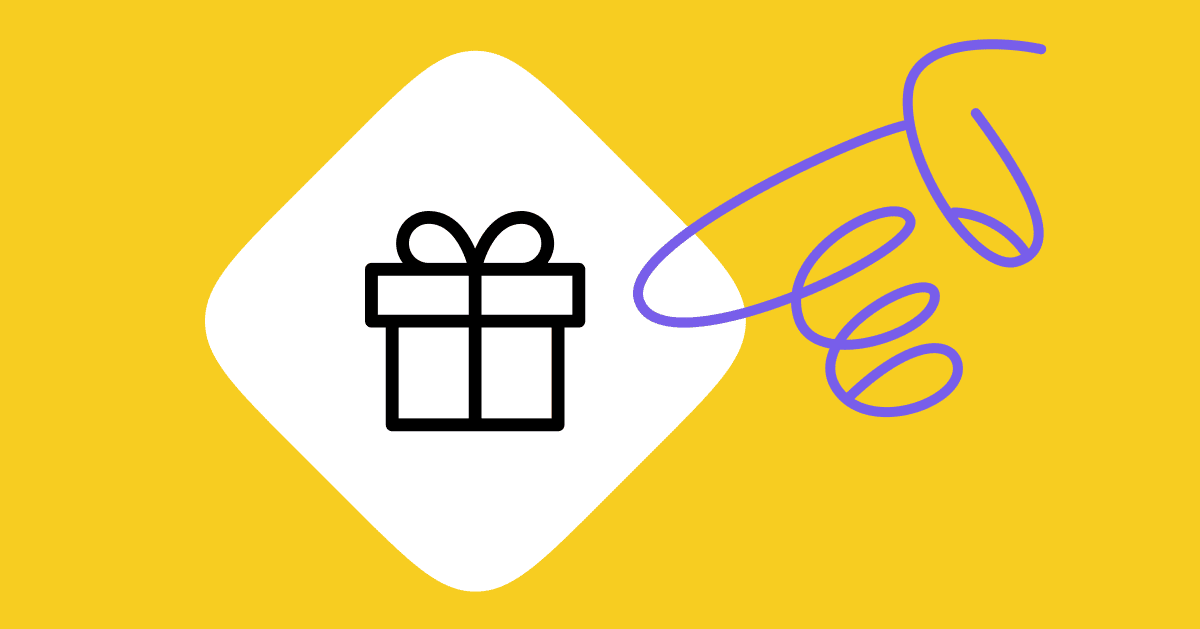 If you're thinking about running a contest, sweepstakes, or giveaway, a chatbot can be a valuable addition to your campaign — especially if you're looking to build brand awareness on social media.
Not only do giveaways build brand awareness, but they also have the potential to support growth marketing objectives when you ask people to create or share user-generated content. You're basically planning a virtual freebie with parties. Fun, right?
You may be surprised to learn, however, that launching a contest is more complex than simply building a bot and giving away free stuff, and you need to pay close attention to sweepstakes laws and regulations. 
The following steps will help you execute a high performing campaign without worry.
Step 1: Research giveaway laws
There are national and regional laws, which vary by country, that govern contests and promotions. These laws exist to protect consumers from abuse such as companies promising prizes that do not, in fact, exist. Furthermore, some governments consider certain types of sweepstakes (i.e. requiring entrants to engage with certain online games) to be a form of online gambling. 
Companies have paid hefty fines for being in violation of these laws, so it's important to take precautions to understand the dos and don'ts of your unique business.
In the eyes of legislators and lawyers, giveaways fall into several different categories. Here's one breakdown of this concept from Jim Belosic, the CEO of ShortStack, a company that creates software for giveaways:
In a sweepstakes, entrants can win a prize with no purchase, payment, or consideration necessary. Winning happens purely by chance.
With a contest, people are typically required to  use personal efforts, skills, or merit to win a prize; and winning isn't left to chance but by selection. For instance, people may need to upload a photo, video, or piece of writing before being chosen as the winer. 
For a lottery, entrants need to make a purchase of some kind (like a ticket) in order to win. Keep in mind that private lotteries are illegal in some states, and it's illegal for U.S. citizens to participate in a foreign lottery.
While the above overview is generally applicable to the entire United States, individual state governments have their own policies. For instance, you'll notice that sweepstakes often prohibit entrants in New York or Florida from participating due to strict state laws.
For these reasons, it's a good idea to talk to a lawyer before running a giveaway and make sure you're taking the necessary precautions to stay compliant. You may need to include language in your terms and conditions to prevent a potential problem.
Step 2: Stay up-to-date with Facebook's promotions policy
In addition to understanding government regulations, it's important to familiarize yourself with Facebook's terms and conditions around giveaways. Check up on these before running any giveaway or promotion because Facebook has been known to update its policies without notifying users —. be proactive to stay on top of the latest updates and  avoid violations.
Find these policies in Facebook's terms and conditions in its "pages, groups, and events policy."  
In general, Facebook's terms request that you:
Run your campaign in accordance with the law.
Create official rules.
Establish terms and eligibility requirements.
Be clear about the steps needed to enter.
A complete liability release of Facebook by each entrant in the participation process
Clear acknowledgement that Facebook does not enforce, administer, or promote the event
Facebook also specifies restrictions for where and how each entrant can operate a campaign. For instance, you can only administer your promotion on Pages, Groups, Events, or within apps. 
Keep in mind that Messenger by Facebook is not included on this list; so if you're thinking about creating a chabot as part of your giveaway campaign funnel, you may want to use a platform like UpCounsel to find a lawyer who can advise your specific business on how to move forward.
The big takeaway here is that you are operating your promotion at your own risk, even if you choose to use third-party software, and to be mindful of these precautions.
Step 3: Plan your giveaway campaign
Now for the fun part: planning your giveaway.
The process for planning a giveaway is similar to other marketing campaigns. Start by determining which audience(s) you're trying to reach and what goals you want to achieve. As an example, to reach parents in a geographic area who may be interested in learning about your children's clothing business, ask them to to upload and share a fun photo of the family dressed up for Halloween. You'll increase brand awareness through a (cute) viral loop.
As you plan your campaign, a simple framework to organize it is one journalists use — who, what, where, when, why, and how.
Who do you want to reach?
What will your audience gain by participating in your campaign?
Where are the people you are trying to reach?
When would you like to administer this campaign?
Why is this giveaway worthwhile or valuable from a brand building perspective?
How can people participate?
By answering these foundational questions, you can translate your plan into a course of action.
Step 4: Develop your giveaway experience
With a campaign foundation in place, the next step is to start creating your giveaway experience. What will the program look like?
For this stage, it's valuable to look for sources of inspiration. Finding inspiration in other successful campaigns helps you connect the dots between different elements of your own giveaway campaign, without necessarily reinventing the wheel.
Here are a few resources that can support your research:
Here's a case study from a musician who hosted a Facebook giveaway. The goal for this campaign was to boost subscriptions to a membership-based website. The campaign resulted in a $200,000+ revenue boost via a new sales pipeline.
Another resource is a curation of promo giveaway ideas. Check it out if you'd like more detail around giveaway growth drivers (i.e. themes, actions that you want your audiences to take, promotion tips, etc.).
If you're an Amazon shop owner, this resource is chock-full of ideas for boosting leads and growing awareness around your business.
The next step is to create your first giveaway brand asset (or landing page), which could look like a webpage, microsite, or blog post. Introduce your giveaway through this asset, providing clear instructions on how to enter as well as a  link to your terms and conditions. For even more ideas and  examples, check outManyChat's 2018 Chatbot building contest and here is ManyChat's 2019 holiday giveaway.
Step 5: Build your chatbot
Now that your foundations are in place, you're ready to build your chatbot. 
There are a few different ways to integrate a bot into your campaign including:
As a pathway for people to discover the contest.
As a platform for people to enter your contest
As a way to continue a discussion with participants after they enter.
If you're looking for a step-by-step guide, the video tutorial (below) from ManyChat customer Max van Collenburg will teach you how to create user journey flows specific to your campaign objectives.
Deploy your campaign
Launching your campaign is a rewarding experience. Make sure you include enough time for people to submit entries — at least 30 days, unless you already have an established audience. The lead time will give you the opportunity to promote your campaign and build awareness around your offer.
At some point your giveaway will end, so make sure you think through your long-term campaign strategies. How will you utilize these contacts on your list? What about the user-generated content (if any) you asked entrants to create?
Think about the long-term conversations you want to be having and where your giveaway strategy fits into the equation.

Level up your brand communications with a chatbot. Sign up for a free trial with ManyChat.
The contents of this blog were independently prepared and are for informational purposes only. The opinions expressed are those of the author and do not necessarily reflect the views of ManyChat or any other party. Individual results may vary.