'Tis the Giving Season: Chat Marketing Holiday Giveaway!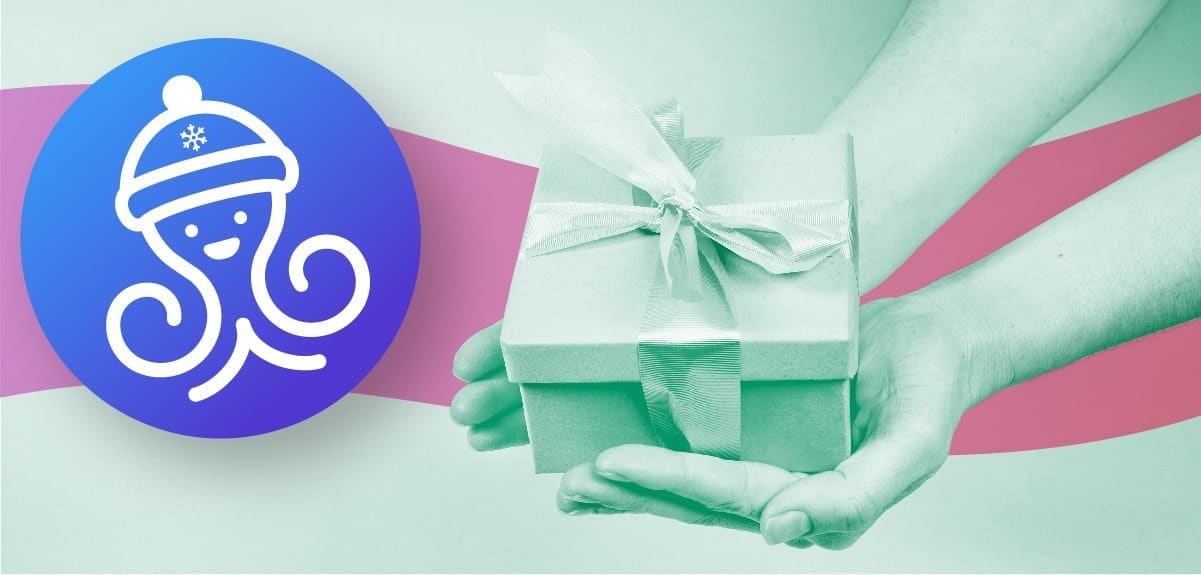 Hi ManyChatters!
It doesn't matter if you've been naughty or nice this season because we're giving away a whole bunch of free SMS and email.
You heard it right. This December the ManyChat team is gifting our Pro customers!?? We are giving away 100 million free SMS and 1 billion free emails! ❤️??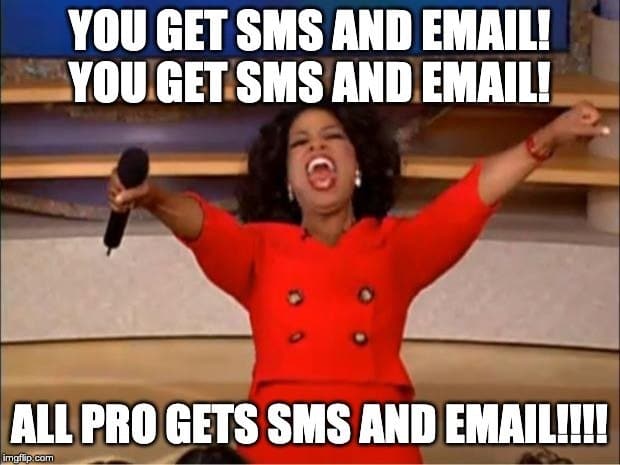 We want you to experience the benefits of omnichannel and how you can set yourself up for success. So, we're going to help you get there. Here's how:
A couple of weeks ago when we announced that we are slashing our SMS prices, making them 3x lower—down to $10 per 1000 messages. This made ManyChat not only the most advanced SMS marketing platform but also the most affordable.
Then we started to roll out our two-way SMS Live Chat and Interactive SMS with User Replies. This enables you to create interactive experiences through text messaging.
Now we are working on Text-to-Opt-in functionality and better Web Growth Tools so that you can grow your SMS subscribers.
Just as we thought we covered everything SMS, we realized there's more. The ManyChat team said, "What if we gave out millions of SMS for free? And for our international customers, what if we gave out millions of emails for free?"
This will allow you, our valued customers, to learn omnichannel strategies without spending money. Sure, there is a cost for us, but think of this as an investment in the education of the community. After all, with all the changes coming in March 2020, there couldn't be a better time to help our community go omnichannel.
Free messages will help you explore the possibilities of SMS and email.
The next question to the ManyChat Team, "How much can we give away?"
One-hundred million free SMS messages and about one-billion free emails!
Are you thinking? "Wait, what?! Are you serious?"
We are!
So, you, ManyChatters, are getting an early holiday gift this year. ?
The Details
What: We are giving away 100 million free SMS messages and 1 billion free emails to help you go omnichannel this season! ???
Why: We are doing it to help you embrace the omnichannel strategies and learn them without spending money.
This is our investment in the community so you can test out new tactics, come up with cool use cases, and share your success stories.
Here's the low down
Accounts in the US will get 10 free SMS messages per subscriber (up to 50,000 messages). Accounts worldwide (including the US) will get 20 free email messages per subscriber (up to 100,000 emails).
If you have 1,000 subscribers and are outside of the US then you'll get 20,000 free emails.
If you have 1,000 subscribers and are in the US then you'll get 10,000 free SMS and 20,000 free emails.
The more subscribers you have right now, the more free SMS and emails you get.
If you have over 5,000 subscribers then you'll max out at 50,000 free SMS and 100,000 free emails.
This gift is a ONE-TIME limit increase for *current* ManyChat Pro accounts based on the *current* number of subscribers (new accounts and new subscribers will not increase the limit to avoid fraud and attempts to game this gift). All current Pro accounts get this limit increase as of right now! ???
**Note: For all Pro accounts as of December 8, 2019.
How to get free emails and SMS?
1. Open your ManyChat account.
2. Go to Settings.
3. Go to SMS / Email tab and click "Enable."
4. Done! Your packages should be activated automatically!
SMS will be enabled only for US accounts. Email will be enabled worldwide.
For those who have already enabled SMS and email channels, we've already increased your limits (you can check them in the settings in 1 to 2 hours).
Is there an expiration date?
Yes, the credits will EXPIRE on January 1, 2020, so act fast.
Make sure to put these free SMS and emails to good use. Experiment and learn what you can do by combining SMS, email, and Messenger. We encourage you to also try using them for your upcoming holiday and New Year's campaigns!???
We've intentionally decided to give you a lot of SMS so that you have the freedom to create an interactive SMS experience without worrying that you'll hit the limit.
So, schedule time to experiment—we know, it's hard—and take action before the end of the year. After January 1, the credits expire, and it's back to normal life again. That said, get those SMS and email subscribers and go omnichannel with ManyChat.
Can't wait to see what you build!
Mike and the ManyChat team
Want to try SMS and email?
The contents of this blog were independently prepared and are for informational purposes only. The opinions expressed are those of the author and do not necessarily reflect the views of ManyChat or any other party. Individual results may vary.