End of the Year Sales Promotion Strategy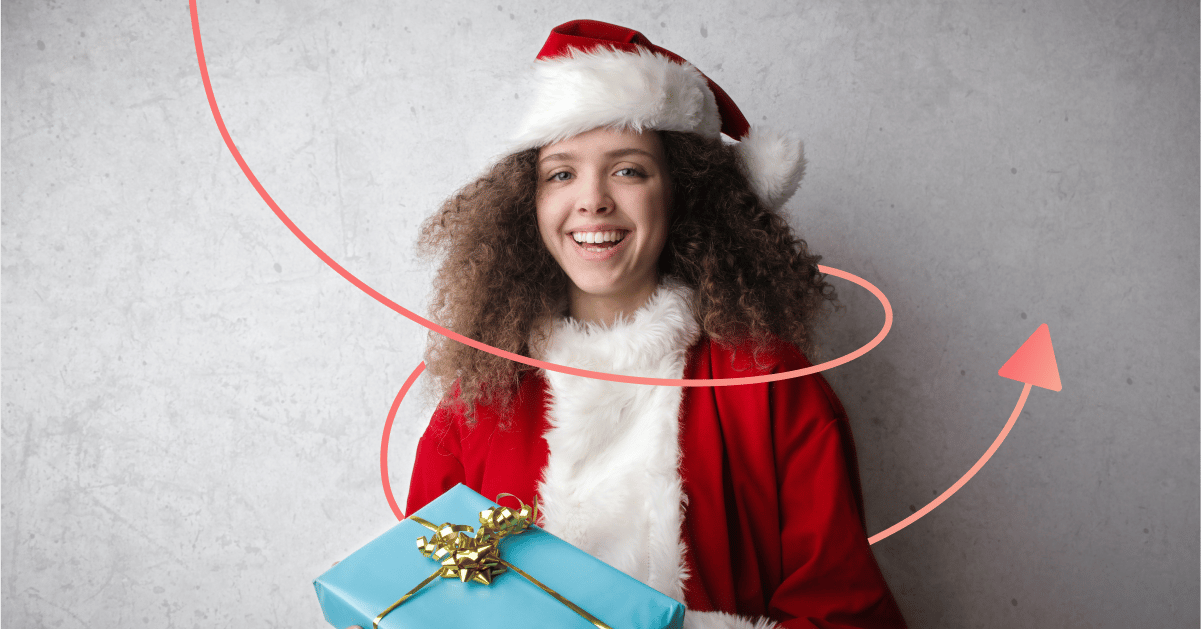 With the end of the year in sight, it's time to create a sales promotion strategy.
Your business wants to finish out the year strong and the best way to do that is to have sales promotions that push sales and boost customer engagement. Creating a promotion strategy near the end of the year can seem daunting with limited time and the pressure to perfect the promotion.
With the clock ticking, being concise and creating consistency are the key elements of what drives a successful sales promotion strategy. We're going to give you some guidance on how to make these final weeks of the year count.
What Are Sales Promotion Strategies?
Q4 may just be your best yet with a great strategy in place. Let's take a quick recap on what a sales promotion strategy is. Sales promotion strategies to include in your eCommerce marketing campaign:
Build brand awareness
Target audiences are made aware of your products and services. It's vital to identify your target audience, marketing messages, and outreach strategies.
Foster interests
A strong content marketing strategy should provide enough information for lead nurturing, and showcase what sets your business apart from the competition.
Generate consumer demand
Share the impressive features and benefits of your new product. Then, create an emotional connection with each potential customer.
Create a change for customers to take action
Put a call to action (CTA) in place for your target audience to find and follow. Use the same CTA across all platforms.
What Are Specific Sales Promotion Strategies?
These strategies are flexible and can be fine-tuned according to your business niche, resources, and time that you have to put your sales promotion technique together. They're all clever ways to boost customer acquisition and retention. Of course, there are various ways to strategize for sales promotion, but these two examples are proven to be effective for Q4.
The Follow-Up Sales Strategy
Do you have some emails and texts going unread in a drip campaign? Reassess your copy and give the consumer a reason to follow through with their purchase. This is a great time to drop into the inbox of reluctant customers.
Create a sales promotion that gives readers an incentive to purchase, refer, and stick around.
The Act-Fast Promotion Strategy
All of us are familiar with that FOMO feeling (fear of missing out). Use that feeling as inspiration for your sales promotion strategy.
Creating copy with phrases like these will help customers push through the barriers they have created that have kept them from following through with purchases:
"Act fast!"
"Sale ends tomorrow!"
"Time is running out!"
"Buy while you still can!"
"This [product] is almost gone!"
Buy One, Get One Promotion
Your eCommerce business can choose what BOGO looks like for your end of year sales promotion technique. Buy One, Get One Free isn't the only option. Buy One, Get One [X]% Off is also an excellent way to push sales. Holiday advertisers may use these in their holiday ads to convince customers to buy their products.
Flash Sale
The sense of urgency that a flash sale creates is highly effective. Advertise very clearly when hosting a flash sale.
Copy should be bold and the CTA clear.
Giveaways or Free Samples
"Free Gift with Purchase" draws crowds. The free gift and/or sample should be of good quality. Make sure you have plenty in stock!
What Are Sales Promotion Tools?
Now that your end of year sales promotion strategy is in place, it's time to add icing to the cake. Your team will be able to use any of these tools to build your strategy from the ground up. The goal in Q4 isn't necessarily going to be the same that you had at the beginning of the year.
By the time Q4 has rolled around you're motivated by a couple of things. Perhaps you have too much inventory and it's more productive to sell it at a lower cost than carry it into the new year. You may also be in a position where your bottom line isn't where you need it to be this late in the year. You need sales and you need them fast!
Thankfully, there are a lot of tools that you can use to put your sales promotion strategy into action. Use each sales promotion tool individually or together to boost sales volume by the end of the year.
Repurpose Content
It's the end of the year and all of your time is going into tying loose strings in an attempt to get those year-end numbers where you want them. That means that there isn't a lot of time for content creation. Repurposing content is a lifesaver during hectic times in your business. Sift through recent content and restructure it to fit your current needs. You can also take creative license and pull several snippets from one piece of content that you choose to create. A few notes on repurposing for your sales promotion strategy:
Create new titles for content
Pull quotes from content to use on social media
Use statistics or other supporting facts in short copy
Design graphics from previous posts, blogs, or web copy
It's most important to repurpose with the new intention and Call to Action is made clear.
Partner with an Influencer
Chat with an influencer that represents products within your niche. A fresh face and wider audience may just help you close out sales with customers that have been hesitant to buy. Working with an influencer also helps raise brand awareness before Q4 closes out. If you choose to include an influencer in your end of year sales promotion strategy then work with your team to create a template in order to reach out to them. This allows you to reach out to several influencers at one time to advertise your promotional item.
eCommerce Marketing Tactics
Although there are multiple marketing tactics, not all will fit your eCommerce business' budget, time constraints, niche, or overarching goals. That's where marketing experts come in. (We're all over here raising our hands).
ManyChat knows a great marketing strategy when we see one and we know which marketing tactics may work best for your eCommerce business. We'll walk you through options like SMS marketing, email campaigns, chatbots, and more. We can also help match you with any of our amazing partnering agencies!
Go Visual
Create visual pieces to accompany your new product. This is a hook to use to pull customers into your product. Product videos, GIFs, tutorials, mentions, testimonials, and YouTube channels are all effective tools at getting your promoted product and brand seen. Customers may have added a product to the cart only to abandon it.
A quick video advertisement of the product may be what the consumer needs to complete their purchase. There are a few sales promotion ideas that you may want to consider when you include a visual component in your strategy.
YouTube channel to show product highlights
Influencer videos using your promoted product
GIFs in your SMS campaign
Filmed testimonials of happy customers
Add a Link to Your New Content from Popular Past Content
Walkthrough the analytics report of past content and link new sales promos from your current sales promotion method. For example, if your eCommerce business's most popular archived blog was 10 Gift Ideas for Your Pet then linking your new BOGO promo on dog collars would fit perfectly. If the transition isn't as effortless as that then simply copy and edit the previous blog. Changes can be made to restore the original blog once your end of year sales promotion strategy ends.
Sales Promotion Examples
We have chosen ads for your team to get some inspiration from. These clever ads show that end of year sales promotions don't have to be a mad dash to throw something out at customers. These are simple ads that, although impressive, don't require loads of design effort.
Shoes.com
Here's what we love about this Shoes.com ad. The allure of mystery is a tactic that companies are starting to use in their marketing campaign and rightfully so! It's effective! Customers want to know what their deal will be.
The only way to find out is by using the clear CTA button. This takes your potential customer farther into the site where they're more likely to apply their newly revealed code and browse. Wanting to add an element of fun this Q4? Create a mystery add just like this that can be used on your site or across SMS.
Target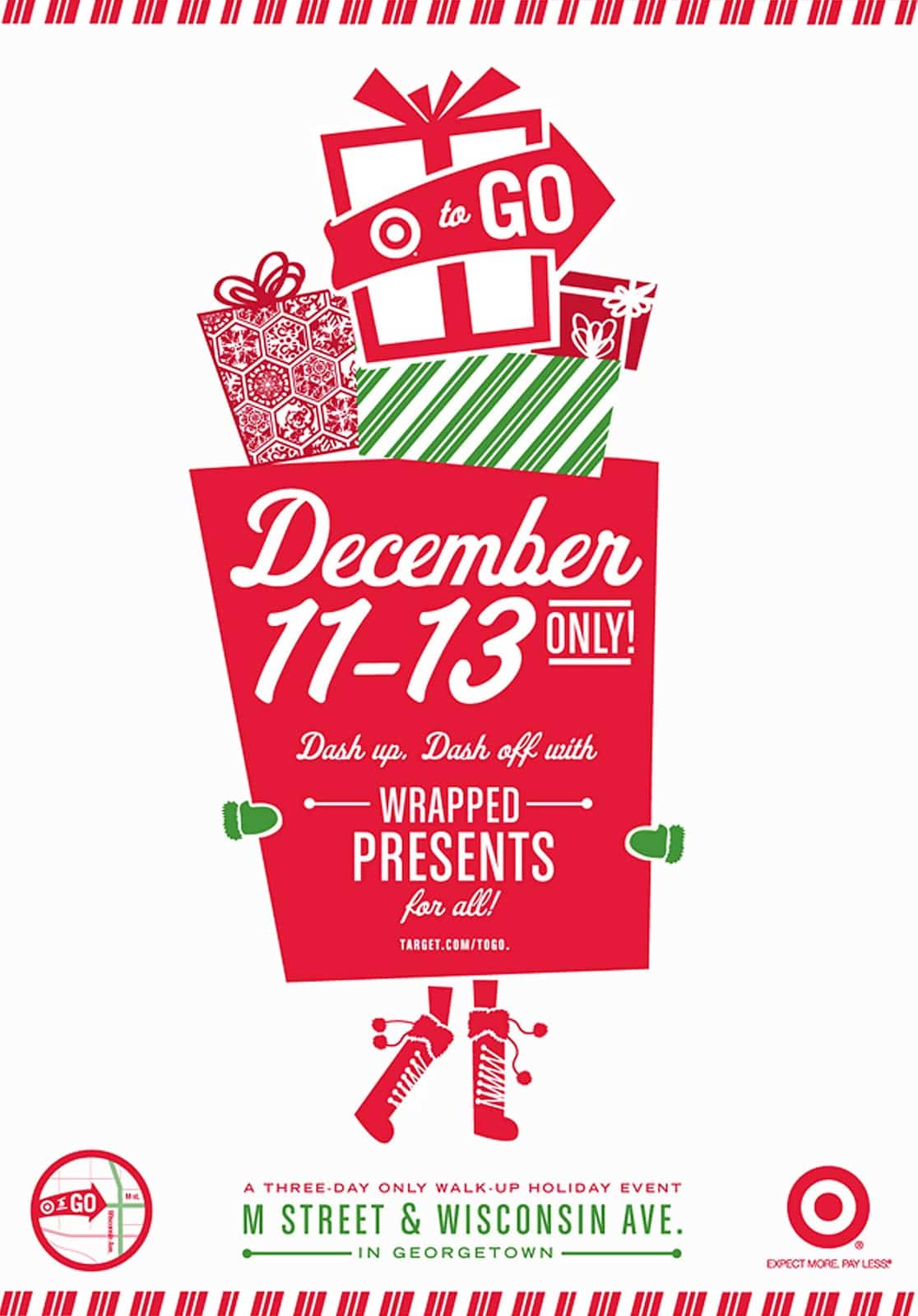 Your eCommerce business may not be able to wrap loads of gifts on location, but this holiday marketing campaign is a great testament to how loyal customers need to feel that they're cared for.
Use this as a conversation starter. What can your business offer customers while remaining practical about budget and time? You may be able to gift wrap purchases over a certain amount for free. Maybe putting a small free gift with each purchase over $50 is a great fit. The bottom line is customers appreciate a kind gesture.
Key Takeaways
Q4 is hectic, but we know that your end of years sales promotion strategy will get you the results your business deserves.
The contents of this blog were independently prepared and are for informational purposes only. The opinions expressed are those of the author and do not necessarily reflect the views of ManyChat or any other party. Individual results may vary.