6 Most Common Email Triggers You Should Be Using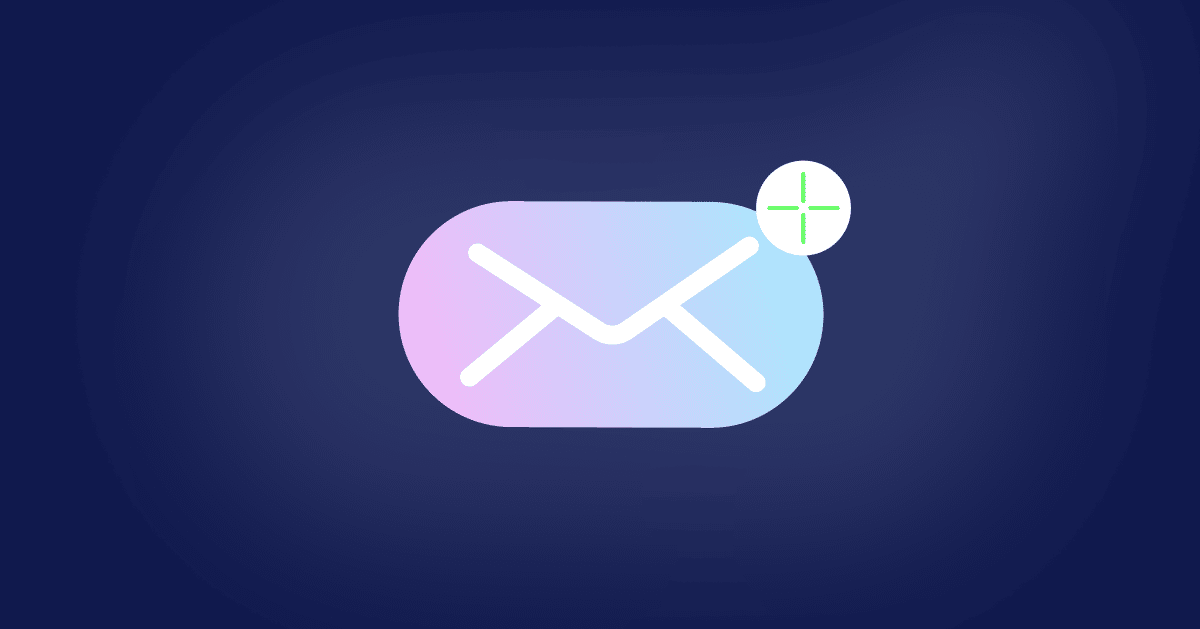 Every marketer's dream is to reach the right person, at the right time, with just the right content that will move them to action.
As shoppers move through your funnel, their actions should inform the messages you send to them. Using their behaviors as triggers, you can send emails delivering relevant information that will convince your customers to convert.
But before going into the most critical email triggers to use in your marketing automation strategy, let's explore the concept a little further.
What are triggered emails?
One of the most useful marketing automation tactics at your disposal, triggered emails let you send automated emails based on behavior or a specific event.
First, a person interacts with or experiences a notable event related in some way to your business:
Becomes a subscriber on your marketing list
Places an order online
Abandons a cart at checkout
Celebrates an anniversary with your brand (usually a year)
Ignores your content for a period of time
Gives you their birth date
Each action can trigger an email (preferably personalized with the recipient's name and related to their action) in your drip marketing campaign that will be sent automatically. Their response to the first email will set off a second triggered email, and so on. How is this accomplished? Why, automagic, of course!
Here are three commonly used trigger categories:
Segment-based triggers: a contact is added to a new customer segment, such as high buying intent, high spender, haven't bought in a while, etc.
Date/time-based triggers: a specific day or time is the triggering event
Event-based triggers: users take a specific action (like abandoning a cart)
Say you want to send an email with a discount to contacts with upcoming birthdays. If they provide their birthday when signing up for your marketing list, you can set up a triggered email campaign to kick off based around that date. Perhaps you send the first email two weeks before; if they don't open the email, you can send another a week later. If they end up buying, you can enter them into an entirely different email drip campaign.
The best part about triggered emails is that they are all automated. Once you've set them up in your email service provider, you don't have to spend any time figuring out who should receive the emails or when to send them. The trigger sets everything in motion; you're now free to focus on other things.  
Examples of common email triggers
Here are six common email triggers you can use to connect with new subscribers, improve retention, and build meaningful relationships with your audience.
Email trigger #1: You acquire a new subscriber
When someone signs up for your email marketing list, your welcome email provides the perfect opportunity to make a great first impression. In your first email, you can introduce yourself, offer a special promotion, or just thank them for subscribing.
Email trigger #2: Visitors who browse (but never add items to their cart) return to your site
As long as customers have opted in to receive messages from your business, you can send browse abandonment emails to shoppers who leave without putting items in their cart. Below are some examples of shopper behaviors you can target:
Those who looked at individual product pages
Shoppers who viewed specific category pages or collections
Visitors who landed on your homepage but didn't explore your site further
Maybe these folks couldn't find what they were looking for or needed customer support. Simply reminding them of what they left behind could motivate them to return to your site and make a purchase. With ManyChat's Shopify integration, you can set up a browse abandonment sequence like the above example and recover more sales from lost shoppers.
Want to send more relevant emails and increase sales? Do it with ManyChat. It's free to get started.
Email trigger #3: A shopper abandons a full cart
Considering that, on average, 88% of shoppers on your site will leave items behind, cart abandonment emails are an incredibly powerful remarketing strategy to include in your arsenal.
Shoppers frequently need a little convincing to buy an item. Maybe shipping costs were too high, or the shopper became distracted during the checkout process. Regardless of why they left your site, a triggered email can encourage potential customers to return and finish their purchase.
Email trigger #4: A subscriber stops opening your emails
With so much competition for their attention, your email subscribers may eventually lose interest and ignore your content. Not only will this negatively impact on your sales, but if a substantial portion of your marketing list stops opening your emails, it can hurt your send reputation and deliverability rates, sending your email marketing into a vicious downward spiral.
A re-engagement email is a great way to find out who's still interested in your offer and who should no longer be on your list. Once you know this, you can remove inactive subscribers and increase campaign engagement.
Email trigger #5: A subscription is up for renewal
If you're a direct-to-consumer business, you can create triggered emails to remind customers to renew their subscription. Ideally, you want to send this email out a month before the subscription ends; if they don't respond, you can send a drip email series to follow up on the reminder and stay front of mind.
The goal is to convince customers to re-up their subscription. If your churn rate remains high despite sending these emails, consider offering loyalty points or discounts on a new subscription.
Email trigger #6: A customer purchases an item from you
Another good example of a triggered campaign is a post-purchase follow-up. These emails can keep customers informed about their orders and make them feel like they're in good hands, reducing buyer's remorse and increasing customer satisfaction.
With ManyChat, you can set up a flow to automatically send transactional emails after a customer places an order:
And after you've fulfilled order:
Improving your automation strategy with trigger-based emails
Using email triggers can build more personalized customer journeys, remove manual tasks from your plate, and reach your customers' inboxes at the perfect time. Now that you're aware of the fundamental automated triggers for email marketing, it's time to put together your first drip campaign in ManyChat and get the ball rolling.
Send more relevant emails and increase sales with ManyChat. It's free to get started.
The contents of this blog were independently prepared and are for informational purposes only. The opinions expressed are those of the author and do not necessarily reflect the views of ManyChat or any other party. Individual results may vary.