8 Tips to Crush Your Q4 eCommerce Marketing Plan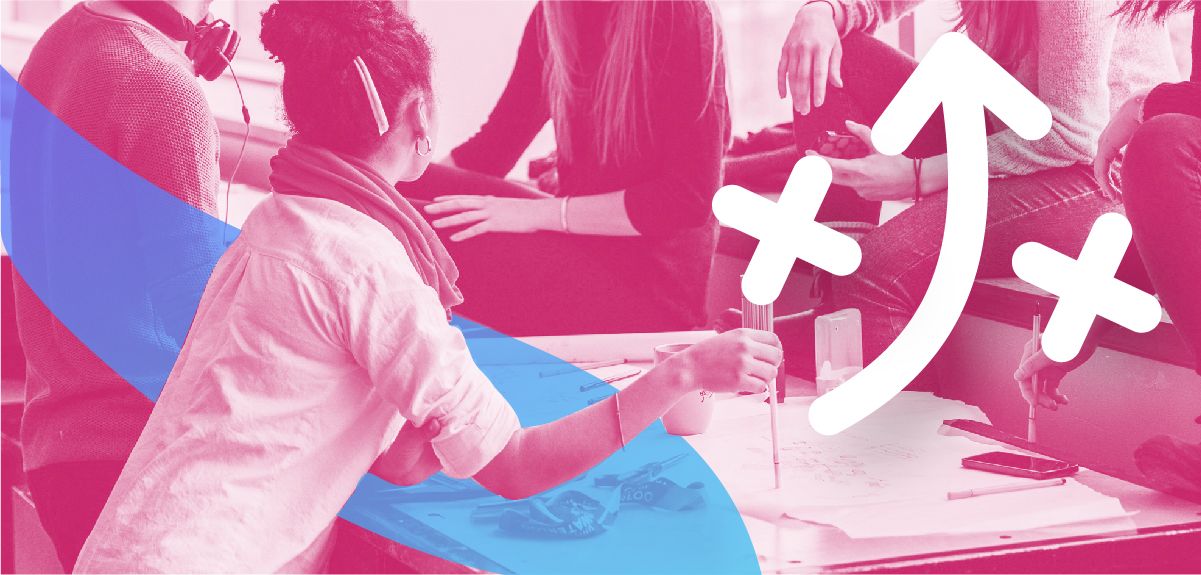 It's the end of the year and your final few months to push sales and end the year on a high note: Fourth quarter (Q4).

Let's be frank, Q4 sales are pushed hard. Whether it was a slow year or not, increasing eCommerce sales during the end of the year can help generate new customers and sell product you don't want for the new year. You have options.

You can sit back and have a so-so Q4, or you can create a plan to knock your annual quota out of the park.

Set yourself up for success, here are 8 tips to crush your Q4 marketing plan.
1. Prepare your holiday season strategy
If you're going to put a good deal of energy into your Q4 plan, you'll want to prepare to sell during the most profitable time of the year.

To create an effective seasonal eCommerce marketing plan, you will need to set goals. Most eCommerce owners are comfortable with putting money into paid ads with little consideration, but the most successful set goals that help them stay on budget and generate sales.

Do you want to get rid of old stock? Increase sales? Decrease abandon cart rate?

There are many things to consider when putting together your marketing plan:
What holidays will you promote for? Some may focus on before Christmas flash sales, while others will promote for Cyber Monday, Green Monday, Black Friday, and more. Dig into your historical sales to determine where to put your spend for the season.
How much should you spend? While the numbers vary business by business, a good baseline is roughly 10% of your yearly budget. This covers costs for ads, creative assets, social media, content, and other marketing costs.
What content will you create? Jumping the seasonal content trend is a convenient and affordable way to bring in eCommerce sales. It can be helpful to make your content beforehand so you can focus on handling this busy season.
Oh, and don't forget about lots of Santa GIFs and holiday Messenger bot themes!

2. Choose your channels wisely
In recent years, multi-channel marketing has become an extremely popular promotional technique — for a good reason. Targeting potential or existing customers across various channels can lead to 190% more sales versus zero or single channel.

Common channels include your website, social media, Amazon, Etsy, and Facebook Messenger.

Your Q4 goal? Sell in more places where your customers buy.
3. Set a budget for Product Listing Ads
In creating your channel strategy, be aware of Product Listing Ads (PLA's) on Google and Amazon. PLA's are growing faster than text ads, accounting for over 52% click share in recent Q4's.

And when you consider 9 out of 10 customers check Amazon even if they find a product on another retailer's site, setting some budget aside for paid Amazon ads can help feed the top of your eCommerce sales funnel.
4. Use a Messenger bot
Messenger Marketing is another powerful eCommerce strategy that can help you drive online sales. In fact, this can be one of the most cost-effective and easy ways to reach customers directly.
You can send ads, welcome new customers nurture leads, show products, and even take payments right in Messenger.

Messenger bots are quick to set up and can make a big impact on your conversions in Q4.
5. Improve Your Abandon Cart Sequence
A new study from Salescycle shows that 79.17% of shoppers abandon cart in online stores. And every time a customer abandons their cart, you lose a sale.

But it doesn't have to be this way. Messenger Marketing is proven to recover more revenue and get higher response rates than email.

Gustavo Boregio, Founder of Engi Marketers, adds to this:

"The abandoned cart sequence alone will pay for the investment several times over. If you add automated customer support, paid campaigns and content marketing you'll have a scalable, high-converting money-making machine."

There are many cart abandonment solutions available to help recover sales:
Make sure there are no hidden costs at check out
Send a follow-up Messenger text or email after 24-hours to encourage customers to return
Personally reach out in live chat and see if there's anything you can do
Remarket to them using a Facebook custom audience
6. Run a viral campaign
Viral campaigns have become a common eCommerce marketing tool used to build awareness and sell product.

Signing up for a giveaway in your Messenger bot gives users the opportunity to join your subscriber list, share giveaway with friends (only if it improves their chance of winning!), and win free stuff. It can also help you increase the volume of leads and sales in your business.
7. Make product videos
As an eCommerce marketer, you want to advertise your product in the best way. Create videos to use for social media, Messenger, email, retargeting, and advertising to boost revenue.

For example, you can use Facebook Collection ads to showcase both video and image:

The Adidas ad above saw a 43% decrease in conversion cost and 5.3X return on ad spend. A creative eCommerce marketing plan that involves product video can help your stores compete during a hectic Q4 season.

8. Up Your Customer Service Game
Businesses lose an average of $75 billion each year because of bad customer service. The key to successful service is to make everything as easy and convenient as possible for shoppers. Product guides, seamless purchasing, and responsive support are a few areas to focus on, and it doesn't have to break the bank.

Chatbots provide the added bonus of being available 24/7. This is a great way to make product recommendations, upsell, and quickly answer questions that customers may have when staff isn't around.
What will your next quarter look like?
Q4 can be the most profitable one of the year, and with some advanced planning, doesn't have to be the most stressful. With these eight tips above, you can create an eCommerce marketing plan that attracts potential customers and sells more product.
Want to crush your eCommerce marketing plan? Get a ManyChat account today. It's free to get started.
The contents of this blog were independently prepared and are for informational purposes only. The opinions expressed are those of the author and do not necessarily reflect the views of ManyChat or any other party. Individual results may vary.