5 Ways to Supercharge Your Customer Service Philosophy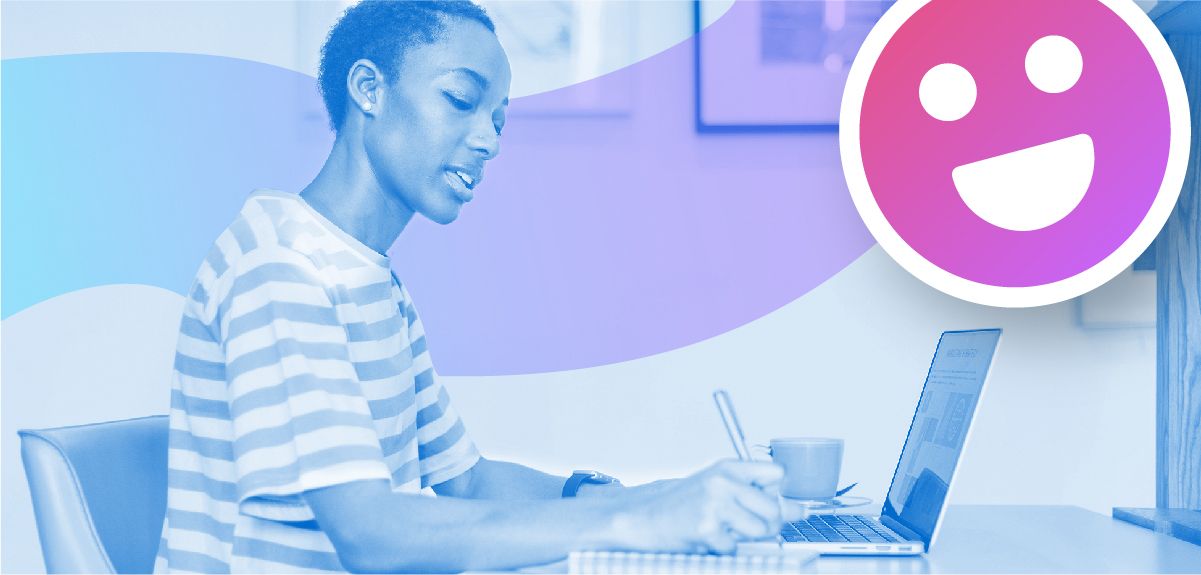 Worldwide, 67 percent of people feel that customer service is improving as a whole. Companies now compete not only on price and product in crowded marketplaces, but customer relationships, too. That's why it's important to have a great customer service philosophy in place.

And it's changing. Advances in customer service technologies like Messenger bots and video communication are putting higher demand on companies around the world. Considering 96 percent of consumers claim good customer service is important for brand loyalty, it's important to get the right foundation in order for a friendly, effective CS department.

The best customer service strategy presents a high standard. And good customer service reinforces it. What's your customer service philosophy?

If you've glossed over customer experience, it's time to think about it. Here are five ways to create a customer service philosophy that helps attract and retain your best customers.

1. Start with your customer service philosophy and values
A mission statement is a great way to set the stage for the type of experience your customers can expect. It should define your purpose, vision, and values — and these should align with your customers' values.

Define these three pillars to create the perfect mission statement:
Purpose – what your company does
Vision- how you get it done
Values – your reason for doing it
Whole Foods has a great customer service philosophy statement. Their goal is to nourish people (customers and stakeholders), as well as the planet. Organic products, community, fair wages, and sustainability are some of the many values that connect Whole Foods with its customers. Best of all, it works — Whole Foods is famous for enjoying a strong customer service culture that prioritizes customer satisfaction, customer retention, and loyalty above all else. That mentality extends to the Whole Foods team and staff as well.
Another great example of a clear mission statement is from Spotify. Here's how we broke it down:
Purpose: unlock human creativity
Vision: giving creatives the opportunity to live off their art
Values: connection, artistic expression, and music
Now that you have your mission statement in order for your customer service team and followed the customer service philosophy examples, how will you put this philosophy in action for your customers?
2. Map out a clear and consistent journey
Find what your customers value most in their buying experience. For some, it's a self-service website they can come and explore. For others, it's being able to get on the phone or live chat or even social media with a company.

For Purple, one of the leading bed-in-a-box companies, the sales approach focused on discovering more about their customers throughout the buying process. This not only helps people feel comfortable with your company, but also helps you give them better service.

It's easy for customers to take the next step after watching the video. Plus, Purple also has a support page that answers all customer questions to help clear up any confusion.

It's important to keep the experience consistent across all your CS and marketing materials. Imagine your company is a cartoon character your viewers watch every day. If something seems off, they'll recognize and react accordingly, which will get in the way of excellent customer service. Color, aesthetic, and language all shape how customers feel when they interact with your brand — and that's what good customer service is all about.
3. Be proactive
Proactive service is the key to success for an effective customer service philosophy. Traditionally, companies were used to sitting back and waiting for the questions to roll in. But to compete in today's marketplace, you have to make the first move on customers from acquisition through, and beyond, retention. Be proactive when it comes to building your customer base and address customer issues quickly and solicit relevant customer feedback.
Per our recommended customer support chatbot best practices, creating a Messenger bot for your customer service operations is one of the best ways to deliver a one-to-one experience. There's a small upfront investment to get set up, but creating the foundation for quick and convenient service for customer support pays off down the road. 
For example, online coach Ryan David decided to use a Messenger bot + call center to make stronger connections with his leads, and guide them towards helpful resources. By providing this type of quick and convenient service, he was able to double his revenue in 2 months, which shows how being proactive in your service philosophy has direct effects on revenue.  

4. Set realistic expectations
We all have heard the phrase "underpromise and overdeliver", and when creating a philosophy for customer service, you want to follow this guiding principle.

It's never good when a customer expects more than they receive, and expectations help you please customers in best-case scenarios. Take a restaurant for example, when you go to get a table and the hostess says you'll be seated shortly, you expect to be seated in 2 or 3 minutes, not 20. But if they told you 20 minutes and you're seated in 10, you're likely to remember the experience in a positive light.

Setting realistic expectations isn't just useful for restaurants. It's also a good model for businesses and customer support teams that operate solely online, such as eCommerce stores who sell beard supplies, for example. Customer satisfaction is vital across the board, not just in brick and mortar stores.

5. Get personal with your customers
"Get closer than ever to your customers. So close, in fact, that you tell them what they need well before they realize it themselves."

Steve Jobs
Every interaction you have with your customers should end on a positive note. Even a simple "see you soon" on social media can mean a lot to someone who's just purchased from your store.

People expect their relationship with a company to be the same as a friendship. Apple's customer service philosophy is a gold-standard example of getting personal with customers:

The next step in this is knowing your customer's history. Most customers do not expect to repeat themselves to companies, so combining personalization with service is an incredibly powerful way to attract and retain customers. And considering increasing customer retention rates by 5% increases profits by 25% to 95%, it's a win-win for any business.

But where do you hold all this information to provide a great customer experience? A customer relationship management (CRM) software like Hubspot helps organize and nurture customer information so you can provide better service. 
Ready to get started on your customer service philosophy?
Customers today have more control and higher expectations than ever before. They don't want stuffy sales emails and scripted experiences. They want real-time, relevant, human interactions  and excellent customer service. 

A friendly and efficient customer service philosophy reflects this, and shows customers that you value their time and commitment to your company.

By following the five tips and customer service philosophy examples above, you can create a service guideline that encourages happy customers to buy more, refer you to their friends, and stay around longer.

And if you need help with your Messenger Marketing strategy, join the ManyChat community. Or sign up for a free ManyChat account and start building your bot today.

The contents of this blog were independently prepared and are for informational purposes only. The opinions expressed are those of the author and do not necessarily reflect the views of ManyChat or any other party. Individual results may vary.