How to Market to 5 Common Types of Customers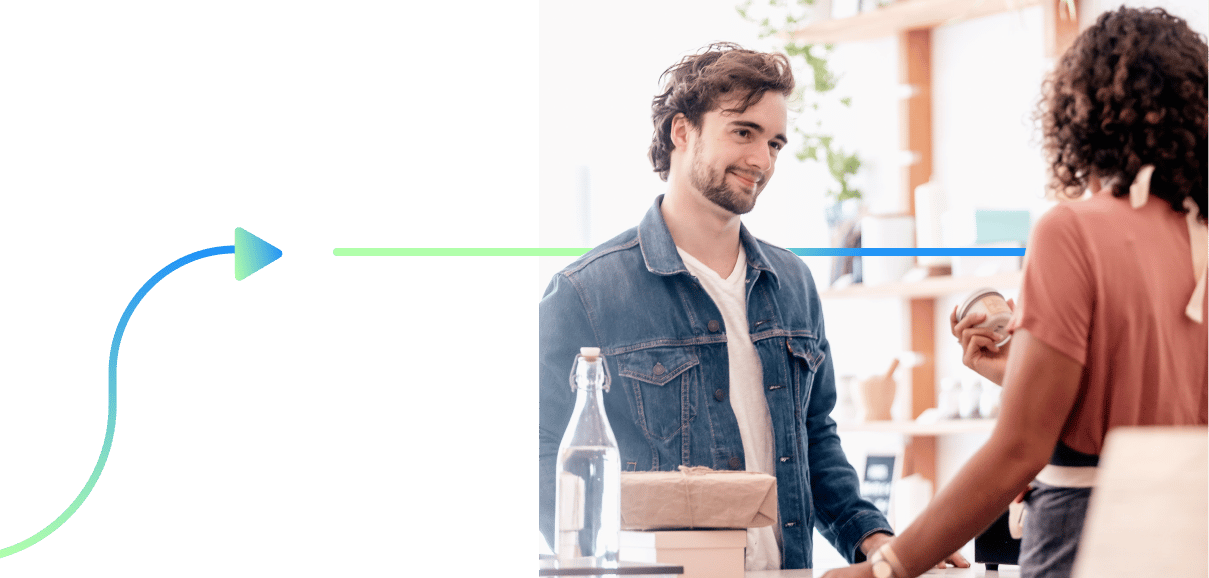 You have likely spent a lot of time and effort discovering your target audience and implementing your marketing efforts to reach the ideal customers. A well researched and implemented marketing strategy is extremely effective in reaching customers in one broad sweep. But, is a general marketing strategy enough to reach your target audience? Are there ways to learn more about your customers and tap into their specific needs?
Indeed, there are ways to fine-tune your marketing strategy to the various types of customers. After all, no two customers are alike. Each comes to your business with different needs, desires, and expectations. Since that is the case, shouldn't your business be diligent in knowing each type of customer and their unique needs?
The 5 Most Common Types of Customers
We are going to introduce you to the five most common types of customers that your company deals with on a regular basis. eCommerce shops can be faced with special challenges sometimes. A physical business has the ability to identify potential customers who come in "just to browse" and quickly share that week's promotion with them. The simple power of dialogue may seem like a small everyday occurrence in a store until you try to replicate the same interaction in eCommerce.
Since it can be hard to know exactly "who you're dealing with" in an eCommerce scenario, it's important to research the primary types of customers. We're going to take you through these types and then lead you to a resolution on how to utilize customer relationship management tools to market to each of them.
1. The Browsing Customer
They may be scrolling mindlessly out of boredom. They're just there to browse and don't have any intention of purchasing anything. They normally wander until something catches their eye.
2. The Bargain Hunter Customer
This type of customer lives for the deals. They're normally shopping in a store because they saw a sale advertised. The motivation is to see what you have to offer. They may or may not purchase anything depending on the appeal of your sale items.
3. The Buying Customer
These customers are on your website knowing exactly what they want and are there to shop. Their priority is to mark something off their shopping list. Period.
4. The Impulse Buy Customers
These shoppers don't have much of an agenda and can be unpredictable, but they aren't there to simply browse. This type of customer will buy something simply because they come across an item that they wanted.
5. The Loyal Customer
This customer is the one that will make repeat purchases and will continue to do so over a long period of time. They may shop for a bargain or shop on impulse, but the distinguishing thing about this customer is that they are loyal to your business.
Now that you can identify the top five types of customers and the motivation behind their shopping, it's important to learn how to market directly to each one of them. You might be implementing a strategy that is really good for one or two types of customers, but what if you were able to cater to each type of customer within that strategy? It would be incredibly lucrative!
How to Tap into Your Customers
How do you find out which types of customers your business is drawing on a regular basis?
Analyze the behavior of your customers.
You can analyze how successful your company-wide markdowns/sales have been? Are there many loyal customers in your customer base? You can also compare your website traffic versus actual sales made.
Once you have identified the customers that make up your customer base, it's time to strategize! We recommend catering to all five of the customer types that we mentioned as if they all make up an equal portion of your customer base.
The Browsing Customer
Challenge: The tricky thing about browsers is that they produce traffic on your site, but don't make purchases. They may browse 600 times but never purchase a thing. They love looking and have fun hopping from site to site, or product to product. There's nothing wrong with having browsers visiting your store though. The goal is to convert browsing customers into loyal customers.
Strategy: How can you help a browsing customer become a loyal one? Provide opportunities for browsers to subscribe to your mailing list. Having an opt-in for newsletters, a download, or email list on your website is a great way to get to know a browsing customer. Be aware of your customer relationship management strategy and how to improve it. Sending them frequent emails from your business can get them to know you better as well. If they're getting a chance to better understand your product or service, then chances are they will be comfortable making a purchase in the near future.
The Bargain Hunting Customer
Challenge: You can't really blame the bargain hunter for holding out for sales. It makes sense. Since there aren't sales every week, bargain hunters most likely stay at a distance until they see markdowns on your social media pages. The goal with bargain hunters is to cater to them without giving your products away.
Strategy: Keeping a bargain-hunting customer happy is important. These customers can easily be converted to loyal customers if they know they can rely on you for a great deal. Give the people what they want! Consider making a sale or discount section on your website. This allows bargain hunters to go straight to the clearance section without skipping a beat. Advertise upcoming sales on all of your social media platforms and website so that these customers can get ready to shop at your business.
The Buying Customer
Challenge: The challenge with the buying customer is getting them to become loyal customers. See a trend here? It's possible they are making a one-time purchase or they may decide not to shop with you again if they had difficulty shopping on your site. Time lapses between purchases may be a signal of your buying customer finding a better product, being dissatisfied, or forgetting about your business. There are ways to get buying customers to be further engaged and to ensure they have a smooth purchasing experience.
Strategy: Buying customers need a streamlined and effortless process when making a purchase. This includes easy-to-use promo codes and the ability to pay with their preferred method of payment. Buyers also need a token of appreciation post-purchase. Offer them a discount on a future purchase or a thank you note in their shipment. This will motivate them to come back!
The Impulse Buy Customer
Challenge: Any complications in the buying process takes the wind right out of an impulse buyer's sails. The conditions have to be aligned before they lose motivation to make the purchase. Just remember that impulsive and instantaneous should be friends in this situation. The impulsive buyer isn't going to have a lot of grace if any part of the digital customer experience is slowed down or disrupted.
Strategy: Impulse buyers know what they want, and they want you to do your part to make it happen. Make sure that your eCommerce site is easy to navigate and that products are properly categorized. The checkout process should also be simple.
Chatbots are a great resource to have for impulse buyers. These shoppers are looking for immediate assistance and chatbots can cater to this nature by answering their questions instantly or offering rapid customer support. If you feel your product or service is a top candidate for impulse buyers, set your chatbots up for success with engaging copy that plays on this emotion. They will live chat with your current customer to make the experience a positive one. This also provides an opportunity to form strong customer relationships so you can turn these impulse buyers into loyal customers.
The Loyal Customer
Challenge: Sure, loyal customers are the golden child, but even they bring unique challenges to businesses. The main one is customer retention. You may have repeat customers, but how will you keep them engaged with your brand and eager to make purchases?
Strategy: Keep being creative when it comes to showing your appreciation to loyal customers. You can give them preferential access to sales, additional discounts, customer loyalty points toward a free item, etc. Loyal customers are the glue holding your business together and they deserve your very best efforts. These repeat customers will be responsible for the bulk of your profit margins. If their loyalty is not something to be thankful for then we don't know what is!
How Will You Advocate for Your Customers?
At this point, you know about the five common types of customers and you know the challenges each of them brings. Would you say that your current marketing strategy takes all of these customers' needs into consideration? It's time to take the customer experience to the next level by treating each type of customer uniquely.
We believe that your advocacy for your customers will make all of the difference in your marketing strategy.
Build a strong customer relationship with ManyChat.
The contents of this blog were independently prepared and are for informational purposes only. The opinions expressed are those of the author and do not necessarily reflect the views of ManyChat or any other party. Individual results may vary.