9 Insanely Creative Ways to Improve Your Email Marketing Strategy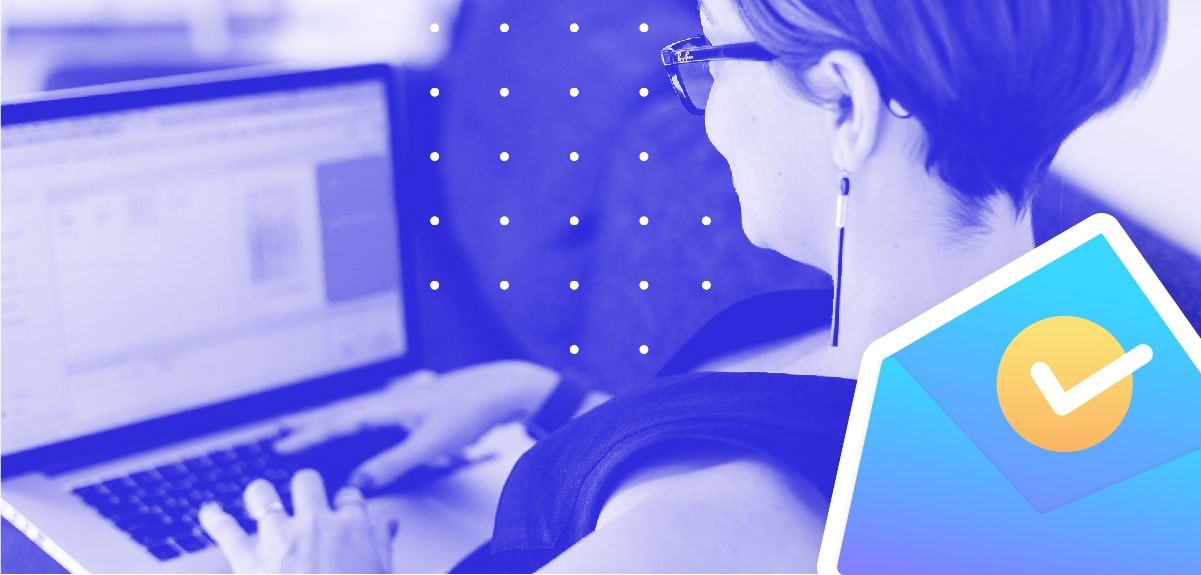 There's a common challenge in the email marketing world that creates tension between copywriters and their managers. The copywriters are constantly working to create enticing subject lines and body, while managers seek outcomes. They have to relay information over to exec teams or clients — and it usually ends in dissatisfaction.

An email marketing strategy needs to be tailored to customer needs and journey. There is no one-size-fits all approach. The goal is to provide you with a different way to look at how you do email, and help make an impact on your organization.

To help you avoid creating tension between your team, we've put together a list of creative things to improve your email marketing strategy.
1. Combine SMS, Email, and Messenger
As soon as you realize the power of being omnichannel, you'll support email with both SMS and Messenger marketing. Keep in mind that 87% of retailers agree that omnichannel marketing is critical to their success.

In order to execute omnichannel, you will need to combine all these chat marketing channels into one platform. Conversations scale in a way that other channels simply can't. Many companies rely on ManyChat to improve their email marketing calendar and communicate with more people on autopilot. 

If you want to learn more about this tactic, read our article on How to Waterfall the Conversation.
2. Send amusing "abandoned cart" emails
If you sell products online, you're all too familiar with abandoned carts – they take a toll on your bottom line and your conversion rates. A great way to increase orders by 69%, is to send cart-abandonment emails.

While the idea isn't new, such emails typically include plain reminders that the receiver forgot about their cart. That's boring, and probably won't win very many people back.

People get distracted. They respond to a text or answer the door. A great way to get them back is to acknowledge the potential reason they left. Take Bonobos for example:
They took this idea and paired it with a funny image to show they understand what's going on in their customers' minds. Take it a step further and send abandoned cart messages in Messenger to really wow potential customers.
3. Sell inside email
So you've decided on your email marketing strategy. You'll send promotional emails and content until (hopefully) subscribers go to your website. But these emails aren't very popular. They are often sales-y and make people hop between platforms to make a purchase.
Instead of following the conventional method of attaching your product link for customers to follow, let them purchase inside your email, in one click, without ever having to go to your website.
4. Use lingering subject lines to pique interest
Television producers ensure that their sequel will have just as big an audience by ending the show on a cliffhanger. Take a page from their book. People are curious, and this curiosity can be used to increase your open rates.
When crafting your subject line, move away from your usual writing style and intrigue subscribers by using a sentence or thought that trails off.
For example, the travel fare aggregator Orbitz sends emails to their list using subject lines such as "Wake up like this…" to encourage clicks.
5. Use user-generated content
Personalizing your emails to make the customer feel like they are more than just another line item in your email list is important. In fact, adding familiar elements into your email body can increase open rates by 50%. But everyone is doing personalization now. Adding your customers' first name won't cut it anymore.

Instead, use customer photos and testimonials to boost credibility. For example, Brooklinen adds a funny and familiar touch to their emails with photos of dogs, real customer reviews, and conversational language.
6. Use video
One of the ways you can achieve higher conversions is by using videos in your emails. This may seem at odds with your current strategy, but emails that have thumbnail video images see a 300% increase in click-through rates.

Well-known internet marketer Neil Patel adds, "Using video in your email marketing makes a lot of sense if you want to try to increase conversions, brand awareness, or help educate your customers". You can easily add the word "video" to your subject line and boost open rates.
7. Maximize snippets
There's a rapid rise in optimizing snippets, or the little line of text receivers see after your subject line. And with good reason, it gives people a glimpse inside. Use this area to support your subject line by:
Keeping snippets under 50 characters long.
Adding a call to action to entice opening.
Continue anything from your subject line.
8. Spice up transactional emails
Transactional emails are those triggered by an action the customer takes, such as a purchase receipt. Whether you're sending order confirmations or password resets, transactional emails can be an opportunity to delight customers. To make these emails better, you can do the following:
Understand what they are doing when they get the email. Is it a moment of excitement? Or does it call for something more serious. Take the situation into consideration when writing your copy.
Add content that helps them. For example, if it's a product people have a lot of questions about, send a short guide or FAQ in the email.
Give information first, then get to making them laugh in your email signature or P.S.
9. Create urgency
One of the best ways to increase conversions in your emails is to create urgency. The less people have to think about purchasing your product or not, the more likely they are to buy. You can create a little positive anxiety in your next email campaign by:
Setting a deadline for your offers to create an incentive to buy.
Creating FOMO (Fear of Missing Out) by adding a limited stock number to products.
Offering an incentive like free shipping or a free gift if customers buy now.
Using strong words such as clearance, now, hurry, last chance, and before it's gone.
Improving your email marketing strategy
If you want to make more conversions and sales, using these nine tips are the way to go. Personalizing email and making them more fun and conversational is a powerful way to improve your email strategy. Plus, when you add SMS and Messenger into the mix, it can be a great way to lower lead generation costs and achieve higher ROI.

Want to add the power of Chat Marketing in your business? Sign up for ManyChat to get started.
The contents of this blog were independently prepared and are for informational purposes only. The opinions expressed are those of the author and do not necessarily reflect the views of ManyChat or any other party. Individual results may vary.