To Buy an Email List or Not? That is the Question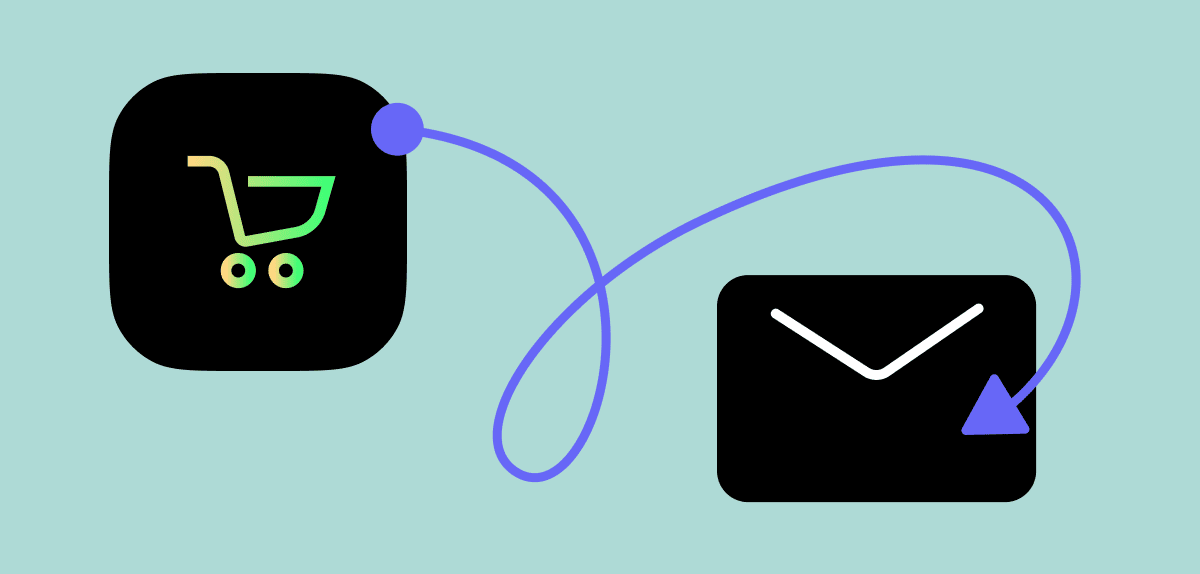 Building an email list is hard; there's no doubt about it.
It takes time to collect a list of people who've opted in to what you have to say. You'll also need to invest resources into creating content that'll convince people to sign up—especially if you don't have a big audience to convert.
If you don't have that patience, you might be questioning whether it's worth paying for someone else to do the hard work for you.
In this guide, we'll share our stance on buying email lists (and what to do instead.)
Should you buy an email list?
The short answer is: no!
No matter how good the deal might seem on the surface, buying email lists is a really bad idea. Here's why.
Privacy and anti-spam regulations
With GDPR in place, marketers can now only email people in the European market with their consent. Buying an email list doesn't give you consent, so it's unlikely you can use this data for any real purpose.
While the GDPR regulations apply in the European market, it's a useful benchmark around data privacy that you can apply to your entire database and approach.
Harvesting emails is also covered under the CAN-SPAM Act, which could result in penalties for your business. There's no way of knowing how the company you buy a list from got their data, which could leave you open to challenge.
Email deliverability
It makes sense: nobody will engage with your emails if they're not being delivered to your subscribers' inbox. A 95% email deliverability rate is considered good. You also want a low spam score no higher than 0.08%.
Yet with a bought list, the potential for a higher spam score rises hugely. Email clients have technology and algorithms to help them spot harvested data. They'll quickly flag your account and push your campaigns towards the trash.
People are also more likely to hit "mark as spam" on email marketing lists they're unfamiliar with (since they don't know you.) It's why uninvited emails can increase spam complaints by 10x.
If email service providers—be that Gmail, Outlook, or Yahoo—think you're sending spam, it could mean all of your unsolicited emails end up in the spam folder…not just those you're sending to a specific person on a bought list.
Email marketing tools' terms of use
Because bought lists can affect deliverability, they're often against the terms of service of email marketing service providers and tools.
ConvertKit states you must have proof of permission for every subscriber on your list. Purchased lists are also banned in Aweber. In MailChimp, uploading and using a purchased list is a violation of their terms.
With most providers off the table, this leaves you with very few ways to actually use your bought email data—making it worthless.
Quality control
Whenever you're thinking about buying an email list, it's worth considering why the person is selling it in the first place.
Most of the time, the people selling email lists are those who've tried every spammy campaign under the sun. They end up with a list of thousands of email addresses—but none of the people subscribed to the newsletter actually know, like, or trust the person they're giving it to.
You can't buy a list of high-quality email addresses, which means bought lists are often cheap and useless, or highly priced yet ineffective. You might get shown a sample, but you won't see the data you're buying before you hand over your money. There's a huge risk of ending up with data that's unusable.
Email data needs to be kept up to date, refreshed, and revisited to be meaningful. A bought list doesn't guarantee any of this, so you could be emailing inactive addresses, the wrong people, or companies that don't exist anymore.
Talk about pouring money down the drain.
Effectiveness
You want your leads to become customers, which is a process.
Email subscribers won't buy from you the first time they hear from you—especially if you've bought their email address. You also want your data to be relevant, which you can't guarantee with a bought list even if they specify it's targeted.
With paid email lists, you don't know who's on it until you get it… which means you can't know if they're your target customer or not. If they're not, it's money wasted. If they are, there's a better way to engage with them.
Either way, emails sent to a bought list won't make the impact you want them to. Open rates and click-through rates are 10x higher with lists you have permission to email, compared to bought lists.
It's a waste of a perfectly good email to send it to a bought list.
Poor return on investment
Did you know that permission-based lists have a 40x higher ROI than bought lists?
While it might sound like a great deal to get a list of email addresses, you'll have to work much harder to make your money back. Building your own list delivers much greater return on your spend.
How to grow your own email list (instead of buying one)
Are you ready to build your own targeted email list? Not only will you have better deliverability, but your ROI will skyrocket, too.
But before we get started, we have one word of warning: make sure you collect consent correctly. The last thing you want is to have data you can't use. Use opt-in or tick boxes to get explicit permission that you can email someone, and make it clear what their data will be used for.
Once you have that, use these ideas to grow your very own, in-house email address with high-quality data you own:
1. Create and promote a lead magnet
In order to collect email addresses from your target audience, you need to give something in exchange. A lead magnet does exactly that: convinces someone to hand over their contact information for a spot on your email database, in return for a piece of content.
This can include:
Spreadsheets
Checklists
Executive reports
Webinars
Printable downloads
Here's an example on CoSchedule's site. Their blog post talks about interviewing subject matter experts, so they're giving a downloadable template in return for a reader's email address:
The first step in growing your email list is to create a lead magnet that appeals to your ideal audience.
For example: If you run an online accountancy tool, offer a free expenses planning sheet. If you offer social media marketing services, create a free social media planner people can download and use.
This lead magnet should be the first step in an email marketing series. Once you have their contact information and have sent the opt-in email, continue to send emails regularly. That way, they're hearing from you multiple times (and never question who you are when you land in their inbox after months of silence.)
You'll be top of mind after communicating with them on a regular basis—which is how companies turn email subscribers into new customers.
2. Create an email newsletter
Did you know that 77% of B2B content marketers say email newsletters are their most-used form of content? It's no surprise why email engagement metrics (like opens, clicks, and downloads) being amongst the most relied upon marketing metrics:
With numbers like these being so critical to measuring marketing performance, sending a regular newsletter is a promising way to develop your email list and lead pipeline.
Like an effective lead magnet, your email newsletter has to deliver value. Avoid rehashing the same old content and give subscribers an exclusive insight, VIP offers, or content that's only seen there.
The key is to give people a reason to subscribe instead of just browsing your blog/social media.
Finally, make sure your email marketing campaigns are relevant and engaging. B2B companies send an average of 18 emails a week, and B2C sends 24. Yours need to stand out in their crowded inbox if you're to stand any chance at building an owned email list of subscribers who trust what you say.
3. Run a contest or promotion
What better way to convince someone to hand over their email address than to be in with the chance of winning something?
Running a contest or promotion can help grow your email list. You can give away something like this, asking for their email address as an entry requirement:
A bundle of your most popular products
A free account for your SaaS product (one writer grew their list by over 3,000% by offering an attractive software license as a prize)
A limited-edition version of something
Sure, some people will join and unsubscribe after the promotion ends. But the right people will stick around if you offer great content. They're potential customers who're on your list and open to hearing what you have to say.
4. Work on traffic generation
To grow your email list, you'll need to work on getting traffic to your website and towards your lead magnets.
Start by thinking about your audience and your offer, and pick a traffic source to focus on.
If you have an engaged audience on social media, for example, consider running Facebook Ads so you show up in their feed more often. You can configure a call to action that directs them towards a landing page for a lead magnet they're likely interested in, like this example from Design Pickle:
Similarly, if you create long-form content, optimize it for search engines. Working on SEO can take time but it delivers ongoing benefits in the future. It's a superb source of lead generation that brings new potential email contacts in your direction.
Spend money here, if you can. With a return on investment of $42 for every $1 spent, money spent driving traffic to your email list is a useful investment.
(Plus, there's no harm in having more website traffic. It just means a greater pool of people to market to and convert.)
5. Offer multiple opportunities for people to sign up
It isn't enough to stick one lead capture form on your website and hope for the best.
People might not be scrolling to the bottom of your content to see it. They might not even be looking at the content at all, just choosing to browse your homepage or product pages.
Always look for multiple locations you can use to encourage people to subscribe. Some ideas include:
A welcome banner at the top of your website
A sidebar ad
A pop up on entering/before leaving the site
(The last one proved most effective at Sumo, with their research suggesting their 'list builder' tool—where you can time popups—converted the highest.)
The good news? Email opt-ins don't have to be limited to your website.
Chances are, you're already talking with potential customers outside of your website. To turn social media and SMS followers into email subscribers, you can also make a chatbot to collect emails.
Here's an example of this in action, which increased email subscribers by more than 50%:
The bottom line: test different variants to see which works for you and your audience.
Some opt-in forms increase bounce rate, suggesting people are put off by the popups and leave. If that's the case, reduce the frequency or look at alternatives like welcome bars. Others might bring a ton of new email subscribers your way.
Just remember that your website isn't the only place where you can convert subscribers.
Purchased email lists are always a bad idea
There's no doubt that purchasing email lists is a bad idea. Not only do they go against privacy and anti-spam regulations, but also most of them are really low quality. You're paying to blast a group of people with no genuine interest in what you have to offer.
The best marketing strategy isn't to be the spammer; it's to be the company who's genuinely useful at helping someone solve a problem.
So, create lead magnets that existing website visitors are interested in, email them regularly, and work on traffic generation. It's the best way to build an email marketing campaign that actually gets money back on your investment.
Ready to get started?
The contents of this blog were independently prepared and are for informational purposes only. The opinions expressed are those of the author and do not necessarily reflect the views of ManyChat or any other party. Individual results may vary.