3 Day Insta-Grow Webinar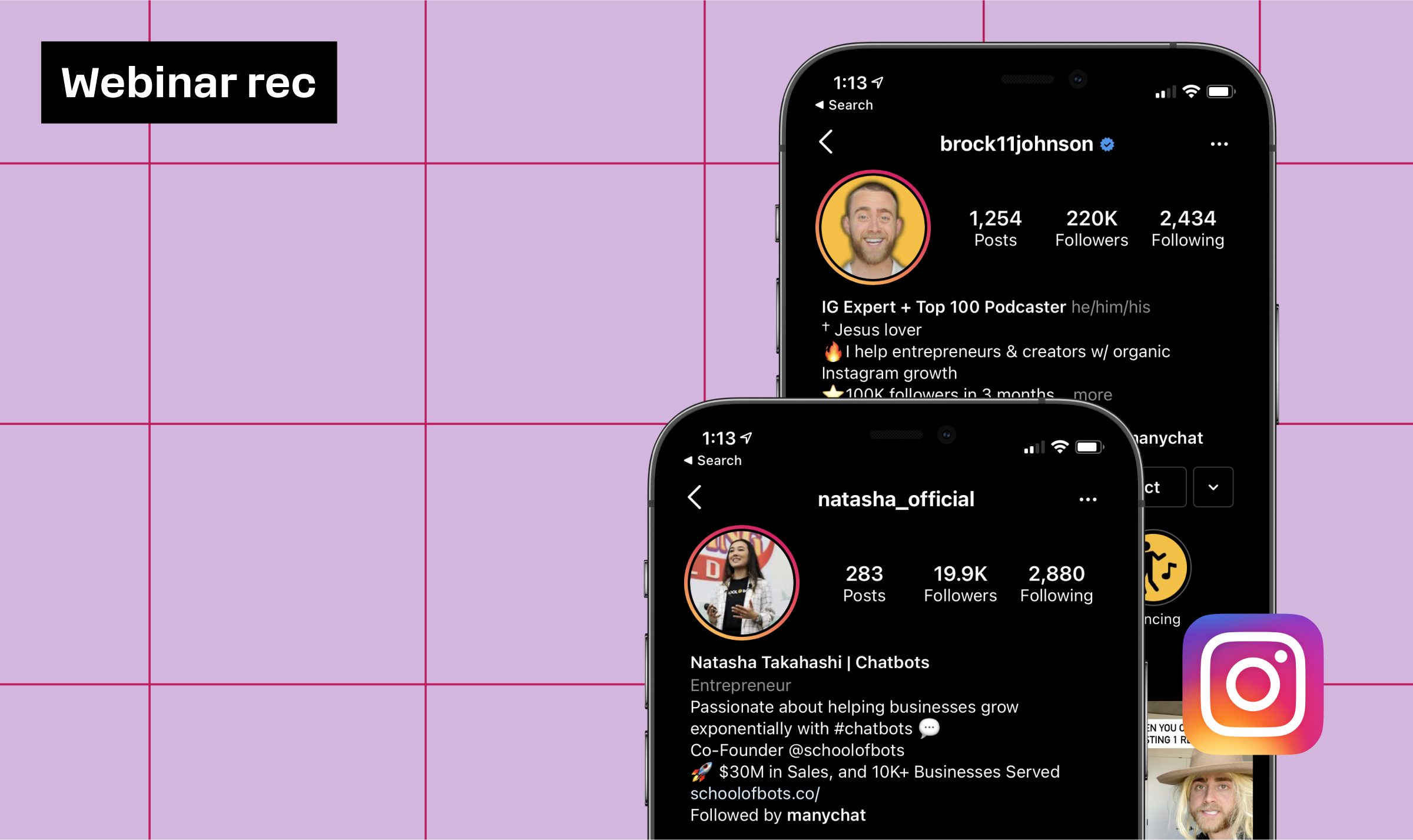 ---
Ready to grow your Instagram following and generate a positive ROI?
We get it. Sometimes it's just not as easy to translate organic social growth into actions. 
That's why on October 4-5 of 2021, Manychat partnered with two very special guests to help participants grow on Instagram. Each powerful session was jam packed with information on how to Insta-grow your business using Instagram Automation and Manychat.
Watch the following replays to learn how to grow your Instagram like a PRO & use your newfound audience to end 2021 with a bang!
Want to continue the conversation? Join us inside our Facebook group of over 100,000 members (and counting) here!
Speakers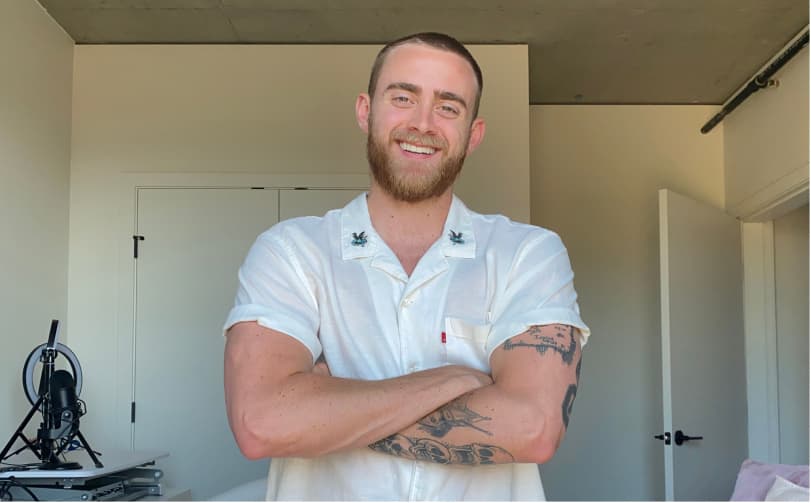 Brock Johnson
Brock Johnson is a 24-year-old entrepreneur with a passion for helping others grow their following and business on Instagram. As Co-host of a top 50 business Podcast, instructor of multiple online courses, viral TikTok creator, and a former college athlete, Brock has helped thousands of entrepreneurs learn to build their business on social media, even with limited time and money.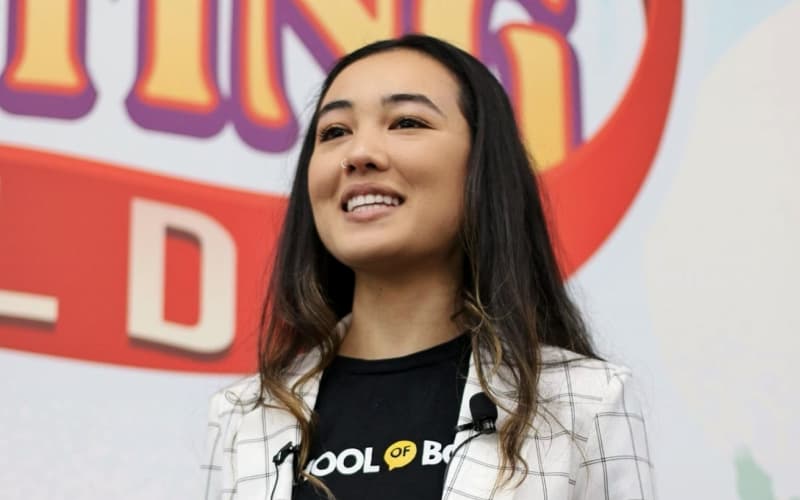 Natasha Takahashi
Natasha Takahashi is the Co-Founder of School of Bots, the leading training platform for creating Messenger and Instagram DM chatbots. School of Bots has trained over 10,000 marketers and teams. Their expertise comes from generating over $30M in revenue for brands including Foundr, ClickFunnels, Mindvalley, Billy Gene Is Marketing, DigitalMarketer, Social Media Examiner, and more.
Going Viral with Reels
Grow your Instagram up to 1k followers per DAY
Brock Johnson
Fact: Instagram has shifted more towards entertainment and video content with its Reels feature. So how can you use short video clips to truly grow your following on Instagram? Instagram growth expert Brock Johnson has the step-by-step instructions on how to boost your followers (we're talking thousands more) using Reels. You won't want to miss this session.
Takeaways
Master how to effectively use Reels to grow your Instagram following

Discover the 5 most commons mistakes being made with Reels

Learn a simple step-by-step Reels template
Please note that the assignment mentioned in this webinar is no longer being reviewed.
The 6-Step Instagram DM Formula
That will double your conversion
Natasha Takahashi
Instagram Reels are eye-catching and entertaining, but they can also smash serious business goals. How? That's what Chat Marketing expert Natasha Takahashi will share in this Day 2 session, along with the 3 most common mistakes people make with Instagram DM Automation. This session is jam-packed with business value.
Takeaways
Get Natasha's 6-Step Instagram DM Funnel to convert a lead from a Reel, to your free or low-ticket offer (Reels will be covered on Day 1)

Learn what your first automated DM to a lead should say exactly

Discover the 3 Most Common Mistakes Natasha sees people make with Instagram DM Automation, and how you can prevent yourself from making them
Please note that the assignment mentioned in this webinar is no longer being reviewed.
Expert Recap
Feedback, Q+A
Brock Johnson & Natasha Takahashi
After watching the first two sessions, see participants get direct feedback from Brock and Natasha to improve Reels and the DM funnel. Chances are, you can use this same feedback for your Instagram efforts! Then, Natasha and Brock answer any remaining questions from participants before it's time to put your learnings to the test.
Try Manychat for free
Transform more conversations into sales, leads, and conversions today
Get Started