Why Online Customers Want Real-Time Support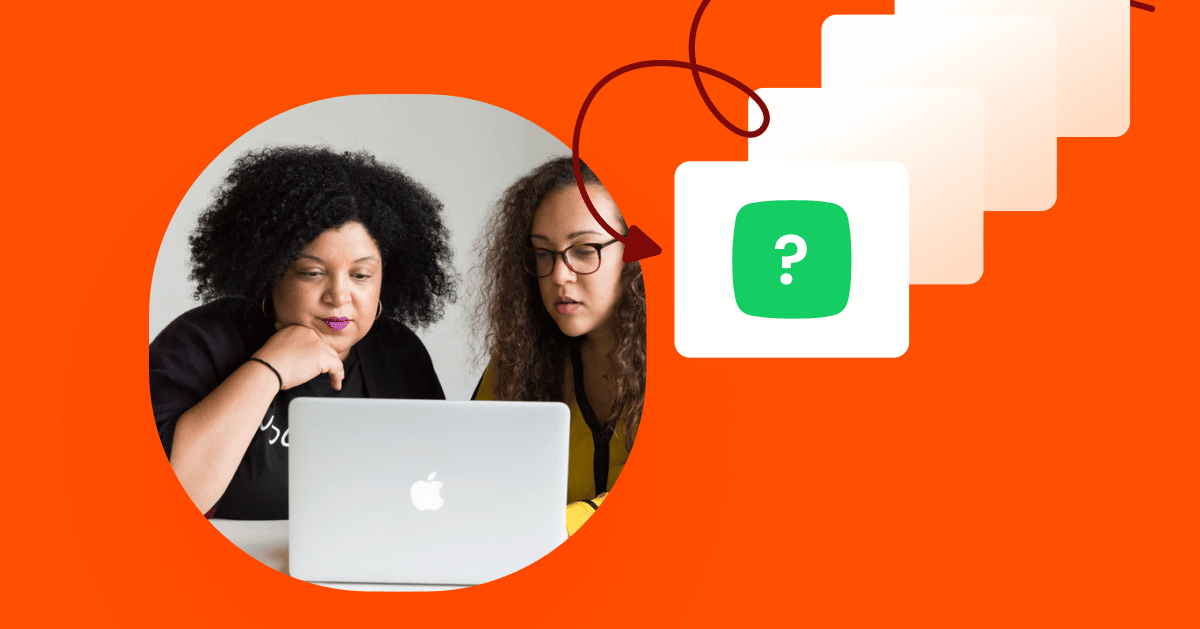 Remember when going into a store and waiting in line for customer service was your only option? Happily, companies evolved and started offering phone-based customer support which was a boon to everyone who hates waiting in physical lines (guilty!). Some businesses designated team members to answer customer calls; others enlisted call centers or even automated phone messaging.
Microsoft reports that nearly 90% of customers in all age groups consider customer support necessary. In 2020, Zendesk reported that more than 50% of consumers across all age groups prefer to use the phone for customer support. Real-time customer service—whether offered via phone, digitally, or in the form of self-service—benefits customers and brands. 
However, 60% of customers revealed that waiting on hold was a huge frustration and 58% will cut ties with a brand with poor customer service. (Nothing like hearing that awful music and being assured that you that "you're their first priority!" amirite?)
In this blog post, we'll explore the meaning of real-time support, how it benefits your business, and the logistics of offering it.
What is real-time support?
Technology has changed the way we seek and access information. Over the years, consumers of all types have grown accustomed to getting answers faster and with less hassle.
A company offers real-time support any time a customer can access information or get answers to their questions within moments. (The definition of "moments" is pretty ambiguous—you could be waiting on hold for several minutes before you actually talk to someone.) Real-time customer support comes in many forms, which we'll explore in a bit. Offering valuable service as soon as a customer needs it means you acknowledge their needs and respond quickly with a resolution.
Now, in order to offer such amazing real-time customer service, you'll need access to customer data and resolution resources. Let's look deeper into what consumers are looking for when they seek customer support.
Customers are in the driver's seat
A report from Statista shows 93% of US adults use the internet (at least on occasion) today, which is a significant increase from the 76% reported in 2010. As load times get faster and checkouts easier (Amazon, looking at you), customer willingness to wait for information or answers has decreased dramatically. 
Furthermore, smartphones have heavily influenced the ways consumers access information, shop, and interact with brands. Currently, 85% of US adults own a smartphone, up from 35% in 2011. Smartphone users have internet access in the palms of their hands, which means they can shop—and access customer support—anytime, from anywhere. 
Let's look at some of the significant benefits of providing real-time customer support.
How real-time support benefits businesses
From a business standpoint, offering real-time support can be overwhelming. But it has several benefits for brands:
It makes customers happy
Real-time customer service is what customers want, and it's a way to ensure they'll be loyal to your brand (if you don't keep them on hold forever, that is). Research from Salesforce shows that 78% of consumers will repurchase products from a brand—even after an issue—as long as the customer service is solid. Furthermore, 38% of customers say if the customer service is good, they'll recommend that company to someone they know. A positive customer experience can lead to customer loyalty and referrals. 
Improves customer satisfaction
As we've seen from Zendesk, the last thing customers want is to wait. Real-time support supplies customers with the answers they crave within moments. Offering prompt support also helps businesses resolve problems faster and leaves customers happy.
When customers have to wait, it makes them crabby and amplifies their frustration, which could result in a severed relationship. Providing information as quickly as possible allows customers—and your support team members—to move on and keep the relationship alive. If you can't get to customers within a few minutes, you need to reconsider alternatives for offering customer service.
Can provide step-by-step assistance
Providing step-by-step assistance like you would with a walk-through can be particularly helpful for customers dealing with software, equipment, or tech gadgets. If a customer doesn't know how to use a product or fix an issue, it taints the whole experience with the brand—which is not ideal for either party. Being there for the customer in real time to help them and ensure things are running can make the difference between a loyal and dissatisfied customer.
Collects customer feedback
Providing real-time customer service means you get to hear directly from customers, gathering information you can use to improve your products or services.
Provides insight into the customer journey
Having live conversations with customers offers insight into their needs journey thus far with your brand. Information like this can help you tailor the customer journey to better support your customers' wants and needs. When your support staff knows more about a customer's history with your brand, they will be equipped with the proper knowledge to satisfy them.
Saves money
Providing real-time support might seem like an expensive endeavor, but it actually can save a company money in the long term. When a business resolves issues quickly, customers don't have to continue to contact your support team, and everyone can move forward. Furthermore, it costs a lot to acquire a customer. If you lose them because of a lack of customer support, you're throwing money away.
Builds customer relationships
A customer doesn't want to be treated like a number; they want to be cared for like a person. Responsive, real-time conversations ensure customers feel like you value them, helping cement their loyalty. Having live support also feels more natural, almost like a friendly exchange between two individuals. You might even find that a real-time conversation makes for more positive discussions and less frustration on both ends.
Equips the support team
Offering real-time customer service enables your team to collect a lot of data, which support representatives can use to deal with customer issues more effectively. Data provides context to customer concerns, which can help support team members resolve matters even faster.
Now that the benefits of offering real-time support are clear, it's time to figure out how to deliver it to your customers.
How to offer real-time support
Believe it or not, affordable real-time customer service is possible. Real-time support comes in many different forms, and each one requires varying levels of attention. Let's explore some specific solutions for providing real-time support:
Phone calls
The Zendesk report indicated that more than half of customers prefer to use voice channels for customer service. Having access to a customer service line means customers can call at any time and get the information they need, even if it's an automated message. However, providing phone support is time-consuming and gets hectic quickly, especially if it's not limited to business hours. Assist your customer service team by implementing call service software that will route calls, provide automated messaging, and collect customer data. 
Automated responses
Lighten the load on your support team by implementing chatbot software that automatically sends pre-written responses triggered by keywords and commonly asked questions. ManyChat provides this type of automation within websites, Facebook, Instagram, SMS, and email. Automated messages give customers an instant response while also allowing customer service representatives some breathing room to carry out other tasks.  
Social media
Social media's built-in conversational features provide ways companies can offer real-time support. Some brands use social media to connect with customers, whether via DM, the comments section, or validating a comment with a simple like. All social media platforms, including Facebook, Instagram, and Twitter, give brands a method to connect in real time with customers and vice versa.
Live chat
Live chat is a more affordable version of phone service; agents can take care of multiple customers at once and quickly answer their questions and solve their problems. For best results, ensure that you've staffed enough representatives to reply to messages promptly. Depending on your provider, live chat software can collect and store customer data and integrate with other tools to offer coupons during the course of the conversation. 
Online knowledge base
Whether or not you're able to offer real-time assistance via customer service reps, you can always provide information on your website in the form of an FAQ page, eBooks, manuals, and guides. Customers are always searching for information online, so increasing the amount of information available to them may help them resolve issues without needing to contact you directly.
SMS
While many brands use SMS marketing to reach customers directly, you can also use it to provide customer support. (Utilizing SMS is similar to offering live chat support, just on a different medium.) With ManyChat, brands can use their Live Chat dashboard to communicate with customers via SMS.  
Of course, immediate real-time responses are what customers crave, so your brand should strive to deliver them as swiftly as possible. In our fast-paced modern world, customers expect better than "adequate" service. By providing fast, efficient real-time experiences that acknowledge and respect your customers' time, your brand is far more likely to win their loyalty.
Want to offer real-time support for your business? Try ManyChat to automate your customer support for free today.
The contents of this blog were independently prepared and are for informational purposes only. The opinions expressed are those of the author and do not necessarily reflect the views of ManyChat or any other party. Individual results may vary.