Webinar Recap: How 7- & 8-Figure Amazon Experts Use ManyChat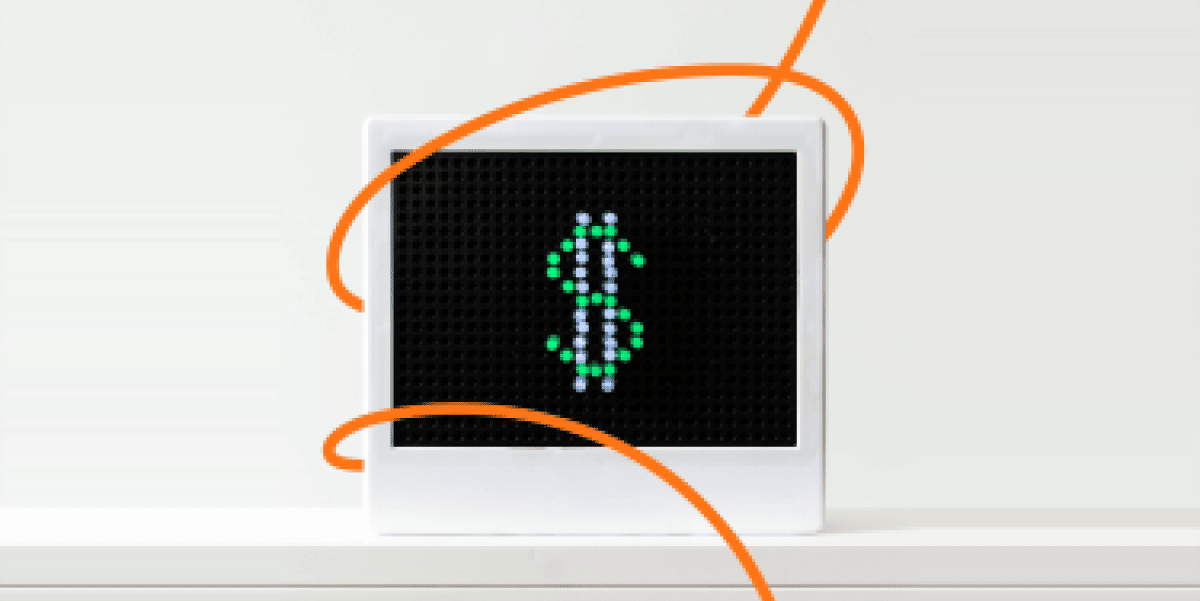 Anyone can sell on Amazon. But selling well is a different story.
In case you missed our live webinar, How 7- & 8-Figure Amazon Experts Use ManyChat, you can now catch it here. Troy Johnston, Co-Founder at Seller.Tools, dives into what tools the top 1% of Amazon sellers use and common mistakes to avoid. Plus, you'll learn how to use your ManyChat bot to set yourself apart from the competition.
As an added bonus, we've included common questions with Troy's answers below.
How 7- & 8-Figure Amazon Experts Use ManyChat
Follow-Up Q&A with Troy Johnston
Q: How does Amazon see the rebate method? Does it violate any of Amazon's ToS?
Troy Johnston: We encourage reviewing Amazon's own rebate program! We also make sure every step of the process the customer is aligned with the expectations of our offer and put first. There are absolutely no incentives to complete the offer, refund, etc. so we consider this to be in line with the spirit of Amazon ToS and their own rebate program.
Ultimately we know even misplacing a period in your listing or having too long of a title is against Amazon ToS (essentially rules sellers are likely breaking right now) so it's most important that you're comfortable with Amazon listing optimization and using more advanced strategies in your own business.
Q: All these work in Amazon UK as well?
TJ: Yes.
Q: Would your strategies work for Amazon authors?
TJ: Yes, similar strategies will work for books where sales are realized for a specific keyword at scale. What we refer to as 'sales velocity', Amazon views this positively and can help items like books rank well on Amazon.
Q: What about the new Facebook regulations of using Messenger for broadcasting?
TJ: You can find all of the info here.
Q: How many units do we need to giveaway?
TJ: We'd recommend reviewing the keyword data in your Seller.Tools account. This can include Brand Analytics data that will let you know the top ASIN and their relative conversion % (at the keyword level). Viewing this alongside search volume will give you an idea of how many units you may need to giveaway to achieve rank for a given keyword.
Q: Does that automated method work on all markets?
TJ: Yes, this automation and all key features work for most major Amazon marketplaces. Be sure to stay tapped into resources on this page as more tools/resources are added to other marketplaces.
Q: What can someone do to make a connection between Seller.Tools API + ManyChat and another 3rd party software's API. Would hiring a developer be the right step?
TJ: Yes there is a ton of potential with automation and I'd encourage, first, looking for any quick wins through solutions such as Zapier and Integromat. But a knowledgeable developer would have no problem working with public APIs to connect any dots or create any solutions.
Q: What if the customer cancels the order after the rebate is issued?
TJ: The free flow automatically checks if the customer canceled the order prior to shipping. So the customer would have to effectively return the product at that point. This is an opportunity to review and consider uploading customers who have refunded into your Blacklist. But you may want to be careful in the case there were any actual issues with the order, delivery, experience, etc. but definitely an option if you feel a customer attempted to abuse the process.
Q: How come in the flows, Amazon throttles the action if there are six requests in a minute?
TJ: This is a limit set by the Amazon API. We include the throttling check just to ensure there is plenty of time for the processes to complete.
Q: I purchased this "done for you", last week. Would it be possible to also get the pick-a-reward option for our flow?
TJ: Reach out to our support at hello@seller.tools and we will make sure you get supported for this!
Q: For the pick gift cards, are they receiving physical cards? Or Virtual gift cards?
TJ: Virtual gift cards are available through Pick Reward Link. A customer can select a physical gift card at $3/per.
Q: Is that only for amazon sellers? Can this work for drop-shippers?
TJ: Yes, this works in a drop-ship model but you will want to alter the flow to account for any customizations or unique processes you implement. The flow itself is catered to an FBA (Prime shipping) model.
Q: Could this flow take too much time and the customer loses interest during the whole process?
TJ: No, we see this flow perform exceptionally well. This is now the 4th version of this type of flow and each new iteration has more functions but maintains the same customer journey.
Q: Can you modify this flow to 50% rebate?
TJ: Yes, absolutely! You can completely customize the offer and messaging to be a 50% off rebate. It's very important you clarify this with your customer so there are aligned expectations.
Q: Can we use this flow without having seller.tools?
TJ: Yes! Troy will share a template at the end and you can install it if you have a ManyChat account
Q: What about changing keyword links?
TJ: Consider adding in a randomizer to rotate URLs. This is great to diversify link types, keywords, etc.
Q: Can we hire Seller.Tools to implement this for our brand?
TJ: We do offer Done-For-You services. You can find more information here.
Q: Does this flow titled equal "Giftcard Distribution and Order Verification" in the Seller.Tools flow library?
TJ: The flow we covered in the webinar is 'Pick Reward Link Rebate Distribution' and can be found here.
Q: Can we delay the release of the gift card to after the 30-day return window?
TJ: Yes, this is possible. The most important thing to remember is to clarify this completely with your customer so they understand the offer, process, etc.
Q: If we use a two-email post-purchase sequence for all Amazon purchases, is it possible to suppress the email sequence for customers who purchase through the ManyChat flow?
TJ: Yes, this is possible. The most important thing to remember is to clarify this completely with your customer so they understand the offer, process, etc.
Q: Do all the rebate options cost the same?
TJ: Yes, when you fund your wallet, you unlock access to create/send Amazon, VISA, Master Card, and Pick Reward Link options.
Q: What happens when the money runs out in the Wallet? Can the customer still buy and get rewards?
TJ: No, you'll want to make sure you've got funds in the Wallet. And you can always use the Auto Top-up feature to ensure funds are maintained. But if in the flow, the amount should drop below your threshold you and the customer will be notified that this will need to be addressed.
Q: Can we default some fields such as marketplace and gift card type so we don't have to click it each time?
TJ: Great feature request! Adding this to our notes. Have other great ideas? Don't hesitate to add them here.
Q: Please explain how this strategy is within Amazon's TOS? It seems to clearly be ranking manipulation (URL including search term), and review manipulation (incentivizing reviews). The consequences of getting caught manipulating ranking or reviews are incredibly severe—account suspension.
TJ: Depending on your interpretation of ToS you can customize the flow as needed. As a simple tweak, you can alter the flow to Search Find Buy. Inherently within ToS given that anytime you'd recommend a customer to "find our brand on Amazon" you've essentially instructed them to do a branded search (your brand as the keyword) to then find and buy your product. That is Search Find Buy. Also, we don't incentivize reviews or require customers to complete any steps (such as leaving a review) to become eligible for our offer. So that negates that concern as well.
Q: I already created and used a previous version. What should I do in order to update to this new one with the Blacklist and reward pick?
TJ: We'd recommend importing this new flow and any optimizations you've made to your current flow you can copy/paste to add to your new flow.
Q: Do we have to populate our own blacklist?
TJ: Yes, this is a resource for you to utilize as you'd like. But we encourage sharing with trusted sellers. In our Facebook group FBA Kings, we have sellers who are beginning to share with one another to build up their Blacklist.
Q: As far as I know, there are Manychat features and the other KW and other kinds of features in Seller Tools. Do I have to subscribe to Seller.Tools with all features?
TJ: Yes, we do offer a lot of features at Seller.Tools as an all-in-one solution. For all features (including the new ones) mentioned on the webinar, you'll want the Starter plan or above.
Q: Is there any way we could try it first on ManyChat before applying the whole process live?
TJ: Yes, we have a test API key you can use to give everything a try before going 'live'. For more info on where you can find it and add this to ManyChat scroll towards the bottom of this page.
Q: Do you recommend providing a 100% rebate with a tax refund or without is fine?
TJ: You can exclude tax but the most important thing is clarifying this with the customer. Ultimately they need to know of any expense they are realized in the process but you can test both to make sure there is no friction for the customer and that your ad, offer, and flow create a seamless process for the customer.
Q: Does it work with multiply ASINs/variations of the product?
TJ: Yes, absolutely. You'll just want to make sure items like your images, messaging and links reinforce exactly what is eligible as part of your offer for a given Child ASIN.
Q: Will you share some tips on how you get quality customers into your flows? How do you do this and where are you advertising?
TJ: We'd recommend checking out our free mini-course on how to create Facebook ads to rank on Amazon. You can find it under 'Seller.Tools Exclusives' in your Seller.Tools account here.
Q: Troy, can you please share the best way to filter deal seekers besides visa gift cards? What some of the great questions do you suggest asking to qualify great trust score accounts? Specific purchase behaviors?
TJ: You can include steps to capture more customer/order relevant information from the customer but this does add complexity to your flows. It also gets a bit more challenging to stay in line with Amazon ToS when you do too much vetting for that purpose. We see the Blacklist helping to solve this 'problem' by limiting the scope of customers coming in and making sure bad actors or even just deal chasers are left on the outside.
Q: Do I need a Starter plan to be able to use Wallet?
TJ: Yes, Starter plan and above in Seller.Tools will give you access to the API, Wallet, Blacklist, etc.
Learn more ways to use ManyChat for your Amazon shop with our free course.
The contents of this blog were independently prepared and are for informational purposes only. The opinions expressed are those of the author and do not necessarily reflect the views of ManyChat or any other party. Individual results may vary.