8 Amazon Listing Optimization Guidelines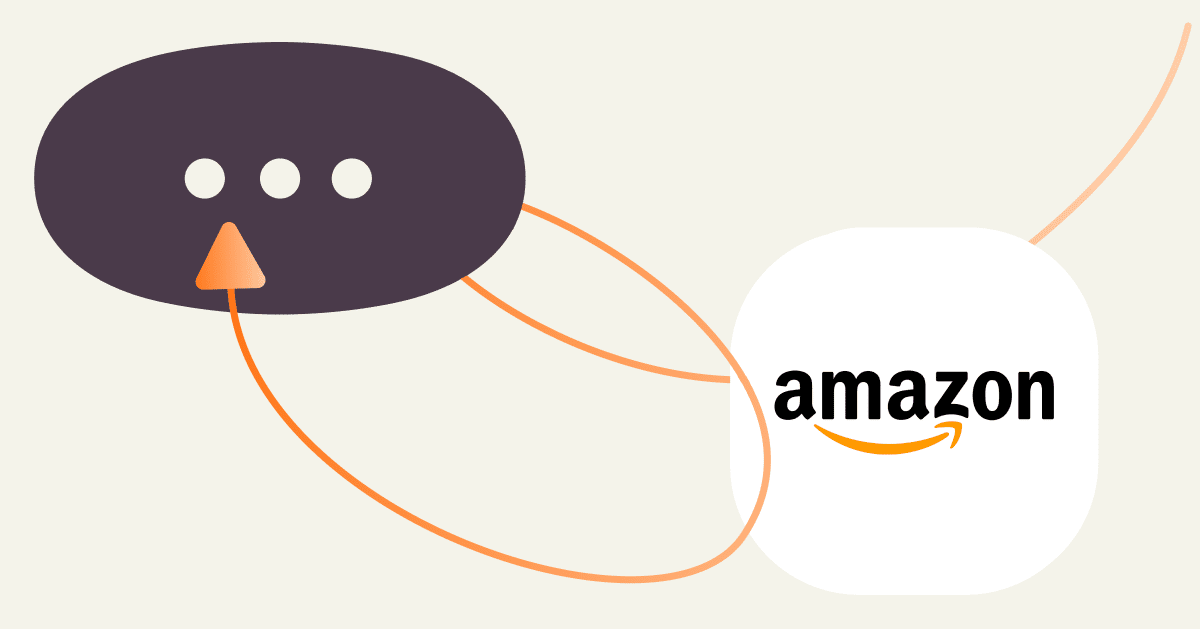 Amazon has given Google a run for its money over the past few years.
With over six out of every 10 consumers in key markets starting their product search on the Amazon marketplace—and nearly 45% of them never making it past page two—ranking on the first page of Amazon's results as an Amazon Seller is critical to the success of your business.
But what can you do to improve your Amazon listing to increase conversions? Well, as it turns out, plenty!
This guide will teach you exactly how to optimize your product listings and increase your rank in the Amazon search results.
Amazon listing optimization guidelines
First things first: Shoppers need to be able to find your products on Amazon before they can buy them. They can achieve that by entering keywords in the search bar, which are then compared with the information you provide for a product, including your title and description. If your keywords match the searcher's query, you're off to a good start.
By following these Amazon listing optimization guidelines, you can increase your product's discoverability and sales.
1. Product title
Your product title is vital for Amazon listing optimization, but also for capturing shoppers' attention and boosting your click-through rate. Depending on your category, the Amazon product title has a maximum limit of 200 characters (including spaces), but it's best to limit it to between 60 and 80 characters for three reasons:
A study of over 3,000 top-ranked Amazon listings found that 33% of top listings fell in that sweet spot
Amazon Seller Central guidelines recommend it, and they know what they're doing
Amazon truncates product titles which exceed 112 characters
Every word in your product name is searchable, and it holds the most weight for your listing optimization. For example, a dress shirt titled "Michael Keenan Slim Fit Collection Men's Dress Shirt Non-Iron Herringbone (Aqua)" is a more effective product name than "Aqua Dress Shirt." This is because it includes the following information:
Brand: Michael Keenan
Product line: Slim Fit
Product type: Men's Dress Shirt
Style: Herringbone
Color: Aqua
Features: Non-Iron
Including all this information in the product title is a strategy that NITAGUT, a fashion retailer, employed to achieve a top Amazon product listing during a time when 28% of U.S. consumers shop for clothes on Amazon. Notice how they lead with the brand name and "Men's Fashion Casual" in their product title.
If a potential customer searches "Men's Fashion Casual" (which receives over 2,120 searches per month, according to Keywords Everywhere), they'll find NITAGUT's t-shirt product listing first.
You only have a moment to capture a shopper's attention. Create a title that offers enough information to encourage them to explore your product page, but remember to incorporate your main keywords. Make sure to include only the most relevant information. Ask yourself what information you would want to see when searching for the product, and use the appropriate Amazon listing optimization tools to create the most effective title.
2. Product images
Once a shopper finds you through search, you'll want to excite them with a compelling offer on your product detail page. Amazon allows you to display up to nine product images (including a lead image) that measure 1,000 pixels wide by 500 pixels high. Include as many high-quality images as you can to help shoppers envision owning your product and inspire them to click-buy.
A study by Skubana revealed that the top 62% of Amazon listings had between five and eight images for customers to view, which further underscores the importance of having numerous high-quality visuals.
When creating your Amazon product photography, ensure that:
Your images match the product description in size, color, etc.
The product is recognizable, focused, and well-lit
Your photos are taken at favorable angles that highlight key product features
The product occupies at least 85% of the image area
Your backgrounds are simple and clean (preferably plain white)
Take the Furbo Dog Camera listing. The retailer includes various photos emphasizing the product's unique features—everything from an infographic with product specs…
… to how real-time barking notifications look on a customer's phone.
Furbo also includes product videos on their page, to entertain and engage potential customers and encourage them to buy.
Furbo visually demonstrates their unique differentiators using infographics, lifestyle photos, and product images that highlight product benefits. They emphasize specific elements of the product and explain why each one is important. Such imagery also helps communicate benefits to shoppers who ignore your product description and go straight to browsing your images.
Be sure to include context that shows the size of the product you're selling in your photos by using live models or real settings to illustrate your product's scale. You don't want to negatively surprise customers if they were expecting something different.
3. Bullet points
Bullet points are useful for shoppers who skim your page and want information fast. They are descriptive text on your Amazon product detail page that concisely emphasize the benefits of your product.
According to the Skubana study, five is the magic number for 80% of sellers on Amazon. But what information should you include in your listing's bullet points?
If you don't have a distinct set of benefits for your product yet, start by brainstorming what a customer could do with your product. Remember that features tell, benefits sell. What problem does it solve?
For example, if one of your urban BBQ grill's features is "a sleek, two-burner grill for small spaces," you could communicate the benefit as "big enough to grill up burgers for the whole family, yet so compact, it fits anywhere."
As a best practice, keep your bullet points short, straightforward, and under 1,000 characters in total to improve readability. If Amazon's A9 algorithm indexes your bullet points, being under 1,000 characters also enhances their discoverability.
While you want to place keywords in your bullet points, keep in mind that their primary goal is to help shoppers make a decision, so keep the stuffing to a minimum.
4. Product description
Your product description expands on your bullet points. It's where potential customers can learn more about your product, and it provides an extra nudge to buy.
While there is no real consensus among retailers on the optimal character count for your Amazon product description, the Skubana study found that 51% of the top-ranked Amazon listings used around 400 characters.
The study also revealed a law of diminishing returns for longer product descriptions: the longer the description, the less effective it became. However, given that nearly 31% of top listings had descriptions with over 1,100 characters, it's wise to keep your count under 400 or above 1,100.
To optimize your Amazon listing, use your description to explain what your product is, why it's worth buying, and what makes it better than an alternative. The goal is to provide customers with enough information about your product's benefits to compel them to buy.
If you're on Amazon's Professional Plan, consider using Amazon's A+ content, formerly known as enhanced branded content (EBC), to spice up your product descriptions and increase sales. It requires no coding to update your listings and is free for sellers in the marketplace. You just need to get approved through the Amazon Brand registry.
A+ Content enables you to fully customize your product description for branded ASINs (product identification numbers). You can add enhanced images, video, or text to overcome shopper's buying barriers and boost your Amazon presence, whereas a standard listing only shows text.
4th & Heart, a professional Amazon seller, uses A+ Content to add additional benefits of using the product beyond the standard description.
They also added a comparison chart to highlight the differences between their products on Amazon.
The supplemental information emphasizes the product's key benefits—like a high smoke point and pure ingredients—to help shoppers make an informed purchase decision. If you search for "ghee" on Amazon (which receives over 365,000 searches per month according to Keywords Everywhere), 4th & Heart's Ghee Butter is the first listing to show up.
A+ Content is a useful tactic to optimize Amazon listing for sales and conversions; brands like WHOOSH have seen a 170% increase in sales as a result of using it.
When creating product descriptions for your Amazon listing, be sure to:
Include extra benefits and features. Five bullet points may not be enough to showcase your product thoroughly. Use your description to fully explain why someone should buy it.
Provide use cases. Write (or pay someone to write) compelling marketing copy to help people envision using your product in real life.
Display social proof. If you have excellent reviews from industry professionals or respected influencers, add them to your product description. With A+ Content, you can even add an image of the person and show them using your product.
5. Keywords
The right keywords can make or break your Amazon SEO efforts. Nearly 70% of Amazon shoppers never leave the first page of search results, and the first three listings pull in 64% of all clicks. You want to get on page one.
Amazon uses the information you provide to match a customer's search terms to your product listing. This is why it's essential to use high-volume, relevant keywords to attract customers looking for your product type.
"My number one recommendation is to balance discoverability and buyability. This means integrating SEO keyword terms (discoverability) into your listings while highlighting the features and benefits of the product, and overcoming objections and creating excitement for your product in the copy and images (buyability). In my experience, this increases traffic, conversions, and organic ranking, as well as determines your product's success on Amazon."

— Shannon Roddy, Amazon Brand Consultant and ManyChat user
But how do you find the best keywords to optimize your Amazon listing? Easy! By using an Amazon keyword tool like MerchantWords you can find specific search terms related to your product to include in your product detail page.
Say you sell earplugs in your store. If you enter "earplugs" into MerchantWords, you'll uncover a huge list of potential search terms you could sprinkle throughout in your listing.
You can browse both short-tail and long-tail keyword variations that will index in Amazon's search engine to drive organic traffic to your product detail page.
Each keyword type has its benefits:
Long-tail keywords (like "men's green felt hat") allow you to target shoppers with greater buying intent, are generally easier to rank for, and have lower cost-per-click in Amazon PPC (paid searching listings).
Short-tail keywords (your basic, primary keywords) are harder to rank for because they're more common, but shoppers highly utilize them.
In this dashboard, you can see:
Amazon search volume: a monthly approximation of how many times shoppers have submitted a query using the term
Depth: how quickly a term autofills in the Amazon search bar when a shopper is typing
Appearance: how frequently a search term has appeared in search results in a 12-month period
Last seen: the time period when a keyword was last seen on Amazon
Dominant categories: categories in which search term show up most often
Additional features like the Digital Shelf Report allow you to go much more in-depth to find great keywords to optimize your Amazon listing.
You can use it to:
Evaluate your market reach
See how your ASIN ranks against others in its category
Research the top-ranking keywords you share (or are missing) with competitors
Dave Bowden, a Founder of Irreverent Gent and author of self-published books on Amazon, recommends using diverse keywords to compete with bigger players in the marketplace. "Find out exactly what terms shoppers use to find your product and work them into your product page," he explains. "When I originally published my book on self-confidence, I only targeted one keyword in my listing, and the results were subpar.
"After doing more keyword research and finding new relevant terms like self-esteem and self-worth, I added them in my product listing and saw a nice uptick in sales," he adds. "You may be an expert in your field or product category, but your customers aren't. Don't assume you know what keywords they're going to use. Do your research."
Once you've chosen the keywords you want to target, add the keywords to your Amazon listing in the product title, bullet points, and product description to improve discoverability.
Next, we'll cover Amazon's backend keywords, which are a whole different ball game.
6. Search term fields
To ensure shoppers can find your Amazon products, you want to get them to rank for as many search terms as possible. As you've learned so far, one way to optimize your Amazon listing is by adding relevant keywords to your product title, bullet points, and product description.
Another way to successfully optimize your listing is by using so-called "backend keywords," aka, Amazon search terms. Amazon search terms are keywords you can add to your product listing's backend (see image below).
Amazon's A9 algorithm will match these keywords (along with the copy in your customer-facing listing) with searches to show relevant products. When you optimize backend search terms, it helps improve your ranking, leading to more sales.
Amazon has a 250 character limit for backend keywords, and spaces, commas, and hyphens all count. This is your chance to add any keywords you missed on your product detail page, but remember not to duplicate keywords anywhere, whether on backend or customer-facing pages.
7. Customer reviews
Customer reviews are a must for selling online. Positive reviews from verified customers can help quell customer doubts about product quality, prove your product's value, and convince shoppers to buy. After you're done optimizing your listings and adding images, it's time to focus on getting great reviews for your products (after all the hard work you've put in, you certainly deserve it!)
Here are some ways to acquire customer reviews on Amazon:
Follow-up with customers using ManyChat. Whether you sell a product on Amazon or your eCommerce website, you can use SMS or Messenger to follow-up with a recent customer for feedback on the experience and to request a review.
Use Amazon's automated email. After a customer purchases a product on Amazon, their system automatically sends a follow-up email to the customer requesting a review. You can only send one of these.
Run a review campaign. If you use an all-in-one product like Jungle Scout to manage and grow your Amazon store, you can send customized, unlimited email follow-ups to encourage product reviews.
8. Product offering
When evaluating your Amazon listing, take time to step back and ask yourself, "What information would I need to buy this product if I was a shopper?" Oftentimes, we get so close to the product it makes us forget what details people need to make a buying decision.
Use these recommendations to improve your product detail page offering:
Offer customer support. Amazon customer service can be difficult to reach if shoppers have a question about your products. Add your company's contact information in the product description so shoppers can get in touch with your business directly if they need to.
Set a warranty period. If you were on the fence about buying something, what would make you feel confident enough to click the "buy" button? A warranty, of course! If the product breaks within a specific time period after purchase, the customer can ship it back to you for repairs or get their money back.
Answer customer questions. It may seem obvious, but when Amazon sends you a customer question, answer it. By helping clear up any doubts for a shopper, you build trust and help them feel more confident in their decision. It may also be that last little nudge they need to tip the scales in your favor.
4 Best Amazon listing optimization tools
1. Seller.Tools
The best Amazon listing tool for ManyChat users
Seller.Tools offers a full suite of, well, seller tools (surprise!) to grow your business on Amazon, including Keyword Manager, PPC automation, Product Research, and complete Listing Manager. It's also currently the only Amazon listing optimization tool with a native ManyChat integration.
With the ManyChat integration, you can access a handful of ManyChat bot conversation templates to automate customer engagement:
Keyword targeting
Coupon code distribution
Review requests
Order verification
Gamified giveaways
Gift card management
It's an easy way to bridge the gap between Amazon Seller Central and your ManyChat bot to automate tasks, provide excellent customer support, and grow your business on Amazon.
2. Viral Launch
Best Amazon listing optimization tool for product launches
Viral Launch offers the complete package for launching, optimizing, and managing your product listings on Amazon. Their solution works with Amazon's algorithm to help you rank well, and with their competitor tracking and product discovery tools, you'll never be short on ideas for new products.
You also get access to an interactive Listing Optimizer that provides key insights on what you need to do to increase conversions and improve your Amazon sales. Your sales will certainly "take off" after using it!
3. Helium 10
Best "all-in-one" Amazon optimization tool
Helium10 offers dozens of tools to help you search for high-ranking keywords, identify trends, research competitors, and optimize your product listings to increase sales. With a database of over 450 million ASIN's, you can easily validate new product ideas based on trends and profitability. Helium10 can also pull thousands of keyword suggestions in minutes, plus offers a smart guide to help you write product listings that will rank well.
4. MerchantWords
Best Amazon listing optimization tool for keyword research
MerchantWords is well-established as the largest database for real Amazon search data. The platform has been collecting search data since 2012 and has accumulated over 1.6 billion keywords and helped hundreds of thousands of entrepreneurs grow their business on Amazon. MerchantWords makes it easier for you to find the long-tail keywords shoppers are using to find your products, so you can apply them to optimize your listings.
The best part? You can get keyword ideas for free right from the company's homepage! Simply type in a word, phrase, or ASIN you want to search, and the keyword data instantly appears. It's a powerful tool for bootstrapping sellers to discover new product ideas, increase traffic, improve PPC campaigns, and increase Amazon sales.
Final thoughts: Don't just optimize, but build meaningful relationships with Amazon customers
If you want to get the most out of selling on Amazon, it's not enough to exclusively focus on optimization; that's just the tip of the iceberg.
Rather, it's essential to create unique shopping experiences for shoppers that build credibility and trust, while engaging with them on other platforms like Messenger or SMS to keep the conversation going. This way, regardless of future algorithm changes or your competition's actions, you will always have a strong customer base to support your business and generate sales.
Connect with shoppers and sell more on Amazon with ManyChat. It's free to get started.
The contents of this blog were independently prepared and are for informational purposes only. The opinions expressed are those of the author and do not necessarily reflect the views of ManyChat or any other party. Individual results may vary.