4 Ways to Get Conversations Started with Instagram Automation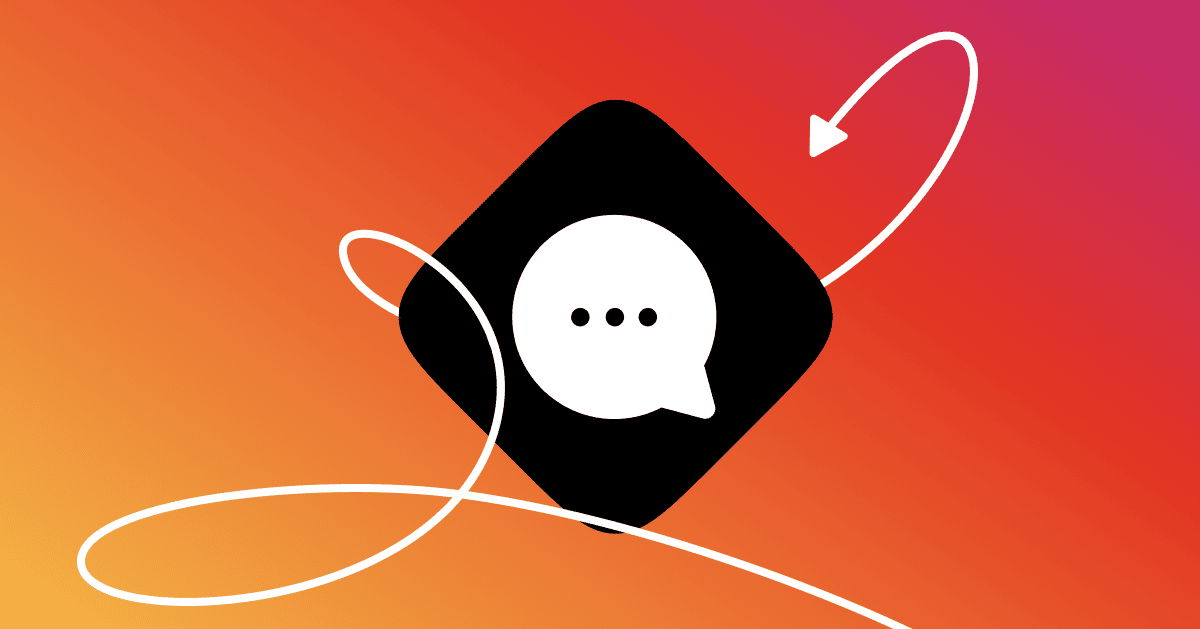 Instagram Automation is an incredibly powerful tool for building relationships with your customers and increasing your social engagement. We've seen results like 99% response improvement, 4,000 new followers in one month, and more!
The key to generating strong results is driving users to Instagram Messenger. You might be thinking, "How do I get people to engage with me through automation?" It's actually pretty straightforward.
This article explains four tried-and-true ways to get your Instagram (IG) followers into your Instagram Direct Messages (DM) … And the cool part is, once automated, conversations happen 24/7—even while you're sleeping. It's simple, effortless, and can generate some epic results for you.
4 ways to initiate conversations with Instagram Automation
Ask users to message you
One of the most effective ways to start a conversation with an Instagram user is to ask them to message you. Easy, right? Whether you create an Instagram Story, ad, or post, you can ask the user to DM you a specific keyword—like "Jacket." ManyChat will then initiate a predefined conversation set up explicitly for the word "Jacket."
We call this function "Keywords."
Once the user is chatting with you through Instagram DM, you can ask them what they are shopping for, their sizing, email, phone number, etc.—really anything to capture their interest while you generate a lead.
Get a mention; start a convo
On Instagram, people love sharing photos of themselves using products or services. When they do, they'll typically mention your handle.
With IG Automation, when an Instagram user mentions your account name in a Story using the "@," you can set up a "Story Mention" to send out an auto-response, like "Thanks for the mention!" This happens instantly, so you don't need to manually go into your Instagram DMs to see who mentioned you. You can then offer a discount code as a thank you to the person. This automated response is one of the first steps for building a customer relationship while simultaneously getting them into your flow.
Click-to-Instagram DM
Instagram ads are an excellent way to start conversations with potential customers since you'll be able to reach an audience that extends far beyond your followers. If you're creating an Instagram ad, don't send the user away from IG! Keep them on the app by sending them into Instagram Messages instead of a website. Then you can get them into an automated conversation that keeps them engaged.
Ad to conversation
While we're on the topic of ads, one alternative method for creating an ad-to-conversation flow is to build Story Ads. You can tell customers to message you a keyword from Stories, which kicks off a conversation.
Keep the Instagram conversations going
Now that you've got four key ways to start a conversation, it's up to you to build out flows that keep the chat going. One method is to use Conversation Starters. Conversation Starters are predefined buttons labeled with common questions that show up when a user starts to message your Instagram account. People don't even have to send a message to get answers to frequently asked questions (FAQs), like the ever-popular "Do you offer free shipping?"
Since they only appear to Instagram users who have never messaged your account, they're particularly effective at quickly providing new customers a way to acquire information or resolve an issue.
There are endless ways to keep the conversation going. Try giveaways, coupons, quizzes, and more, and shoppers will be clamoring to stay in touch with your brand. Check out our video course to learn the ins and outs of Instagram Automation. Or, head to our Facebook community to learn from others.
Get conversations started and more by signing up for ManyChat's Instagram Automation today!
The contents of this blog were independently prepared and are for informational purposes only. The opinions expressed are those of the author and do not necessarily reflect the views of ManyChat or any other party. Individual results may vary.