Use Automation to Boost Your Live Commerce Sales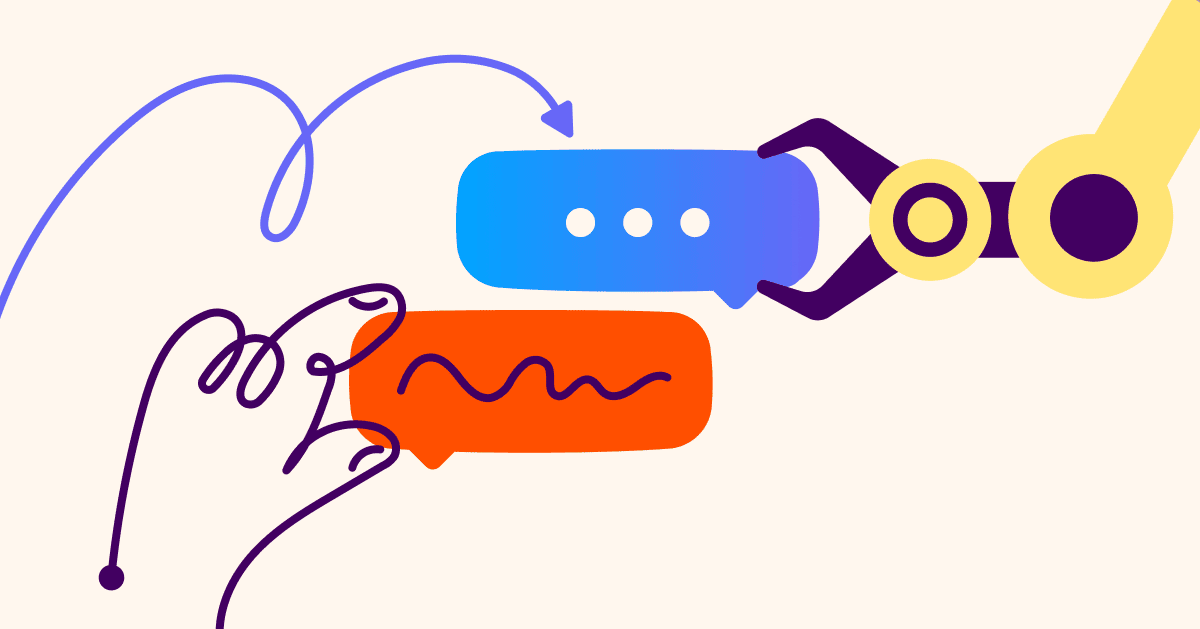 Chat automation has proved to have benefits to commerce sales, but you may be wondering—what can it do for you and your business? You may still be sitting on the sidelines waiting to jump on board or you may be actively using chat marketing without fully understanding its potential. In this article, we're going to explore what automation is and how it can boost your live commerce sales.
What is live commerce?
Live commerce is the latest shopping trend that increases convenience and allows users to make purchases while you sell to the live audience through tools such as Facebook Live or Instagram live.
A few of the benefits include:
Increased brand awareness
Generating sales quicker
Marketing to a large audience in seconds
Automation encourages sales
Automation can encourage sales by engaging with your audience and adding a personal touch through chat marketing. Here are some ways Instagram DM Automation by ManyChat can assist you in encouraging live commerce sales:
Build personalized conversations with the Flow Builder: Use the Flow Builder to have a high-level view of the conversation from inception to completion. Engage with your audience on a personal level, such as incorporating names and preferences along the way. For instance, during a live commerce sale, you can have a prebuilt flow in place that leads customers through your sales funnel and asks them to complete an action in return for an incentive like a coupon code or discount.
Use Comments Automation: With Comments Automation, you'll be able to respond to comments, like comments, and even send a direct message to users that leave comments all while partaking in a live event.
Implement Conversation Starters: Take your sales to the next level by starting a pre-set conversation with a potential customer. Conversation Starters are pre-filled, customizable buttons that appear to Instagram users who have never chatted with your business. Users don't even have to send a message; they just need to open the message window, and the buttons appear. Then they can simply tap one of the buttons to receive your predefined response.
Reduce cart abandonment
Unfortunately, a huge problem in the eCommerce industry is that of losing customers before they cross the finish line, namely through cart abandonment. Now if you're using live commerce to engage with your audience, introduce a product and redirect to another website for purchases then you may be running into the problem of cart abandonment.
According to studies the average cart abandonment is around 43%. Some of the common reasons include:
Lack of trust in the website or product
High shipping costs
Distractions or interruptions
Whatever the reason, the point is to get them across the finish line. However, there are some tactics to decrease your cart abandonment rate and increase your sales completions.
Send a cart abandonment email: Cart abandonment emails can help to recoup up to 30% of lost sales and it's best to reach out while the product is still fresh on their minds, within a few days of cart abandonment.
Use Facebook messenger bot: Set up an automation bot on Facebook messenger to retarget customers who have left items in their cart
Increase convenience
As an eCommerce business, one of the biggest factors that come into play is providing convenience for your customers. This means convenience in the shopping experience all the way through checkout. Some ways to make it easier on your customers through live commerce is to:
Be reachable through multiple avenues such as Facebook Live and Instagram Live
Have a valid product or service and showcase your product on a live commerce sale
Overdeliver and provide value to your customers. For instance, during a live stream offer additional information and buying incentives for your customers.
Have a seamless checkout process. Once you've roped in your audience through the live stream to your checkout make sure you've tested its efficiency.
Provide an exceptional customer support experience. Live commerce is relatively new to a lot of people, be sure you're providing a quality level of support for your audience.
ManyChat's integrations can also provide convenience in several ways. For instance, through capturing user information to produce retargeting ads, follow-ups, and send promotions.
Deliver a personalized experience
In an age when customers can get anything they want at the click of a button, personalization has never been more important. Capturing your audience during a live commerce sale is only the beginning, you need to cater to your audience from the initial interaction all the way through the delivery of your product or service.
Your customers want to feel like they have a relationship with your brand and a connection to your product. Personalization also means more than just slapping someone's name on the invoice and rolling on, it's the special touches you add that make the customer experience memorable. For instance:
Building personalized conversations: Using tools like ManyChat Flow Builder can help you integrate personalized responses to your client's questions and needs.
Build customer profiles: Using integrations like Google Sheets to build out customer profiles to retarget ads and promotional offers.
Allow for options: Using tools like DM Automation for Instagram Live, allows users to purchase via DM Automation during an Instagram Live, yet another way to purchase products without leaving the platform.
Automation and your live commerce sales
Live commerce selling is becoming increasingly more popular as it doesn't take much to incorporate it into your already set social media and marketing plans. The important thing to remember is to use Instagram Automation tools to push the sale that much farther by building a relationship post-sale and capturing your audience information for future sales.
Start building your brand online with ManyChat + Instagram. Start free today.
The contents of this blog were independently prepared and are for informational purposes only. The opinions expressed are those of the author and do not necessarily reflect the views of ManyChat or any other party. Individual results may vary.