10 Best Remote Work Tools in 2020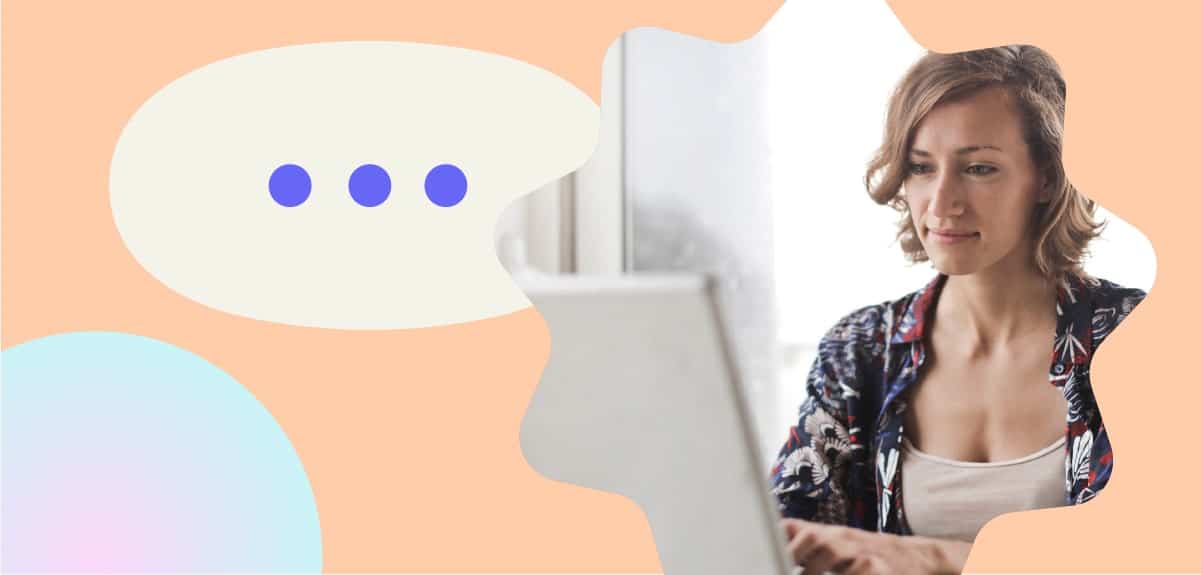 With the current events of the coronavirus, please continue to stay safe and take precaution. There are over 179,112 confirmed cases globally as of today, March 17th, 2020, with the number doubling every 15 days.
To reduce to spread of infection, big tech companies including Amazon, Google, Facebook, and Shopify began requiring employees to work from home. Some employees, however, may have never worked from home. Companies are not prepared for this type of transition.
Remote work can get lonely. It can be hard to stay focused and communicate with teams. Especially if employees with families have kids running around the house. And have to play teacher while managing their day-to-day job.

So, what can you do to manage work during a strict work from home (WFH) policy? And stay focused, committed, and happy? Check out the ten best remote work tools to get work done as a dispersed team.
1. Zoom
In case you aren't familiar with Zoom, it's a video conferencing software that's great for doing some virtual team building. You can use Zoom to host three different types of calls:
Group co-working calls: Three days a week or so, block off an hour and a half for people come and pretend they are at the office. People can chat about their day, asks questions about work or whatever, and socialize. It's been useful to help people feel less lonely and supported by their teammates.
One-on-one check-ins: Every week management has one-to-one meetings with each person on their team. You can use Zoom to continue to have these conversations and help employees think through issues. The same agenda as face-to-face check-ins, now on video chat.
Weekly team meetings: Different from co-working calls, team meetings are supported by an agenda and purpose. Attendees don't typically have "watercooler conversations" or multi-task on other things. Everyone is there to stay aligned on projects, share ideas, and learn.
2. Slack
Slack is a fast-growing cloud-based messaging tool with over 10 million daily active users. It's a digital space that lets your team share ideas and message in real-time with teammates. You can use Slack to keep conversations focused on particular topics, plus, help people resolve problems quickly. It's like AIM but on steroids.

Slack also offers an app for iOS and Android so teams can respond from the comfort of their couch. Best of all, when a remote worker is ready to sign-out for the day, they can turn off notifications and go do something not related to work. The messaging tool also allows us to do file sharing, search messages, channels, send GIPHYs and more.
3. Asana
Asana helps you manage your own tasks as well as your teams whether in office or remote. It gives you everything you need to stay productive while working remotely. You can use @mentions to link tasks, people, and projects, email tasks to your workspace, and Asana integrate with our favorite day-to-day tools like Chrome extension, Google Calendar, and Slack.
You can also use timelines, calendar, and project lineups to stay organized and build out a strategy with due dates. The best part is the flying unicorn when you complete a task.
4. G Suite
G Suite is one of the top cloud-based storage and sharing remote work software available today — and you can start free. Your team can share documents, spreadsheets, presentations, and more in one central location. You can use G-Suite for a lot of different tasks such as tracking weekly metrics, providing feedback for content, planning our editorial calendar, sharing documents, cloud-storage, building team calendars, and more.
5. Calendly
Calendly is a modern appointment scheduling app that offers numerous features for managing remote employees. It's free to start and easy-to-use. Remote teams can quickly check each other's availability, book appointments, and send bookings to a Google Calendar automatically.
Plus, if you connect Calendly and Zoom, your meetings will sync to the calendar with a meeting room already set. It also integrates with ManyChat so you can set up team demos easily in your bot.
6. ManyChat
The change in workforce management can leave employees with a lot of questions about your company WFH policy — including training on different remote work software, PTO information, policy questions, and more.
One way to overcome this challenge is by using ManyChat. You can set up keywords to trigger a flow that answers questions employees have about your workforce. This helps cut down the back and forth through email or Slack and can keep management and HR more productive.

For example, say a team member now working from home has a question about flexible work hours. They can ask the company ManyChat bot "what's the policy on flexible work hours?", the bot can respond with a message and links to relevant content on your website. If your company has the support staff, you can also offer the option to talk to the person in human resources. When clicked, a team member can start a Live Chat and answer the employees' questions quickly and easily.
7. Notion
Notion is a great way to keep everyone organized. Notion gives you the power to work on projects across departments: from product to events, marketing and analytics. It has all the core features to keep your workflows organized with team workspaces, to-do lists, and easy access capabilities for channels. All you have to do is invite a teammate and they can create, edit, etc. anything.
8. Timezone
Timezone is a remote work tool for helping employees manage a work-life balance by keeping track of when and where people are working. Timezone helps you plan meetings for multinational teams, and prevent that email from reaching your teammate's phone at 10 PM while they're watching Netflix.
9. Databox
If you report on weekly or monthly metrics, a quick and easy way to share key KPIs is with a data dashboard like Databox. Databox pulls all your data sources into one place so you can track performance and uncover insights, all in real-time.
10. Otter.ai
Otter.ai is a remote work software for transcribing conference calls and meetings. For example, every Friday our content team meets with product. Each meeting is recorded to the Zoom cloud, then transcribed in Otter.ai.

It makes meetings more personal and effective. If you're not focusing on typing or writing notes, you can ask better questions, check-in with teammates, and the big win, you now have a text version of the entire call to refer back to instead of chicken scratch notes.
Choosing the best remote work tools for your business
There are plenty of different tools for you to manage remote work during this transition. You just need to figure out where to focus first.
If you want to keep your team committed and happy, start with using the remote work tools mentioned above. Then continue to identify pain points and needs for your newly remote team and how different tools can help improve satisfaction and productivity.
Need a good remote work tool to help manage it all? Get ManyChat account today. It's free to get started.
The contents of this blog were independently prepared and are for informational purposes only. The opinions expressed are those of the author and do not necessarily reflect the views of ManyChat or any other party. Individual results may vary.