Planning Ahead for 2022: 9 Instagram Automation Trends to Watch For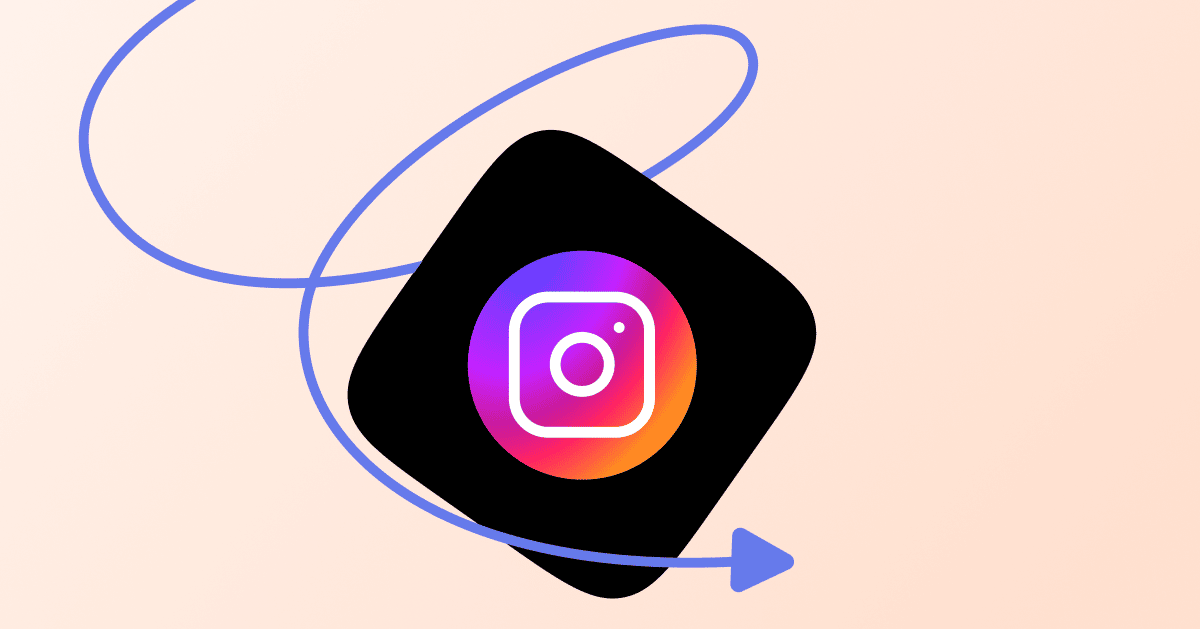 A new year means new changes, challenges, and prospective opportunities in digital marketing. However, one thing that's not changing anytime soon is social media's popularity, especially Instagram's. As an Instagram user, you've probably caught onto this trend and noticed a tremendous uptick in features over the past few years.
With popularity comes opportunities for marketers; one in particular is social media automation. Read through If you're searching for the latest trends in Instagram automation that will help you achieve your business goals. If you're keen to browse, use the menu below.
What is automation?
What does the term "automation" really mean? Well, automation is when apps, machinery, artificial intelligence or technology perform a task with minimal need for human intervention. Many of the digital amenities you use every day are automation at work. For instance, that Google assistant you used last night to research a recipe or that scheduled service you used to pay the electric bill are both automated technology that required you to do little to no work to complete a task.
Marketing automation isn't a new concept, either; people have been trying to make life easier on themselves for a while (for generations!). Automation has taken over everything from customer service to hospitality to brand awareness. Now, with the digital revolution, marketing automation is being implemented wherever possible—including social media.
It may come as a surprise that there are still ways to automate social media, given that it's an entirely digital medium to begin with. However, social media is capable of substantial growth in multiple areas. So how can you take advantage of it?
This is where Instagram Automation by ManyChat comes in.
Instagram Automation takes your customers through the buying process while they are still in the purchasing mindset. Your automatic messages can inform followers about what's in stock and what's on sale, along with easily pointing shoppers toward your website or store. Here are some of the top things you can do with this handy solution:
Build a custom chatbot to target your followers

Build custom responses and triggers to take them through sales funnels

Take advantage of a user-friendly flowchart build-out process

Integrate with multiple channels like Facebook, Instagram, and WhatsApp
In fact, you can perform many of the activities in this article using Instagram Automation features.
Let's begin with follower automation.
Follower automation
What good is posting on your Instagram feed if no one sees your content? (Kind of defeats the purpose of "social" media, right?) That's why followers are critical for social output and engagement.
But, really, who has the time to implement new follower tactics? Why not automate instead? This is done by automation bots mimicking activity as you (the profile owner) would. This encourages follower engagement and reach and results in more potential followers.
But be wary of which types of automation bots to interact with. People hate spam, and many bots come off as extra spammy with their generic comments and following irrelevant topics.
Unfollow automation
Just like follower automation, unfollow automation isn't new, but it's definitely something to outsource and is getting better with time. You know those pages that have zero engagement and zero value? Well, they have zero need to be on your feed. They are tanking your social accounts and not providing any substance, so you need to get rid of them—but how? Automation.
A bot can unfollow an unwanted account just as easily as it can follow a prospective account. In actuality, most bots incorporate the follow/unfollow scheme into one package. They scrape data based on account activity, hashtags, and posts and figure out which accounts are valuable—and more importantly, which aren't.
Comment automation
When you first start out on Instagram, it's exciting to respond to comments. But as you grow your follower count and become more popular, responding to each and every comment manually becomes untenable.
The thing is, follower engagement is essential. You want your followers to become customers—and loyal customers at that! This happens when you build a relationship with them based on mutual trust and appreciation. Customers like to feel acknowledged and heard—who wouldn't?
But keeping up with those comments can be a headache and take up significant time and resources. The solution is automation. For instance, ManyChat's Instagram Comments Automation not only lets you get that time back but also engages with your followers on a personal level. This is done by allowing you to encourage comments in your flow and choosing triggers for automated responses.
"Liking" post automation
As you've probably noticed, over time, you acquire more followers, and in turn, you probably follow more people. Once you follow over a few thousand people, however, you start to miss posts. That's right—unless you're constantly checking and scrolling through your Instagram feed, you're likely missing at least some of your friends' posts during the day. And you still want to acknowledge their posts—you gotta keep up the engagement!
The solution? Automatically liking certain posts. You can use a third-party bot to do this: Just pick the person you want to "like it up" with, and the bot does all the work for you.
Comment automation
Looking for a way to increase engagement and bring traffic back to your Instagram posts? Comment Automation (one of Instagram Automation's many helpful features) should be in your tool bag of shortcuts to make this possible. The mechanics are similar to liking automation (shocker), except you are encouraging users to comment back on your post.
But it gets better! With Manychat's Instagram Automation, you can automatically send users a direct message if they leave a comment on your post and pull them into a flow. You'll be able to capture their contact info or send them a lead magnet, which will move them one step closer to becoming a client.
Direct message automation
You no doubt need reliable automation software that can operate seamlessly when sending DM's to followers in Instagram and ManyChat offers several ways to accomplish this.
Triggers – Use certain phrases to trigger a DM response from the comments

Auto reply – Replies automatically from story mentions

Keywords – Certain phrases trigger a pre built conversation
For more information on DM Automation you can watch this short clip "ManyChat Instagram Direct Message Automation"
Post Scheduling Automation
Did you know that there are optimal times to post content on Instagram? Rather than waiting around so you can post at just the right time, schedule it and leave it. Post scheduling automation allows you to schedule during high traffic times, thus giving you a higher chance of engagement.
If you want to nail down a certain strategy for posting times and days, check out our post, "Get More Engagement: The Best Times to Post on Instagram (2022)".
Reporting and analytics automation
If you're trying to analyze your account growth over time or looking to partner with brands, this one's for you. Having reports and analytics offers insight into:
User demographics

Profile stats

Reach, likes, and comments of posts

Posts that performed better than average
Automatic reporting allows you to pull all this data and more. It takes out the guesswork of putting the puzzle of your reach and profile performance together.
Story Mentions Trigger
Another one of ManyChat Automation's popular features is its ability to build a flow around Story mentions or an Instagram Reel. For example, you can set up your ManyChat Automation to start a conversation or even send an automated "Thank you" message if someone mentions your profile while they're live streaming in their Instagram Reels.
Using Instagram Automation in your Marketing Campaign
Social media platforms are constantly changing and creating new ways to gain followers, incorporate virtual reality, or enhance the user experience. One influencer marketing tactic clearly growing in popularity is the Instagram bot among other social media automation tools.
As you've learned, many Instagram users are taking advantage of social media automation on popular platforms like Facebook (through Messenger)and Instagram. Marketers can utilize an Instagram bot or automation solution like Instagram Automation by ManyChat as a great way to increase engagement and achieve the reach (and other marketing goals) they've been aiming for.
Ready to get started with Instagram DM Automation by ManyChat?
The contents of this blog were independently prepared and are for informational purposes only. The opinions expressed are those of the author and do not necessarily reflect the views of ManyChat or any other party. Individual results may vary.