11 Tips for Choosing a Messenger Bot Name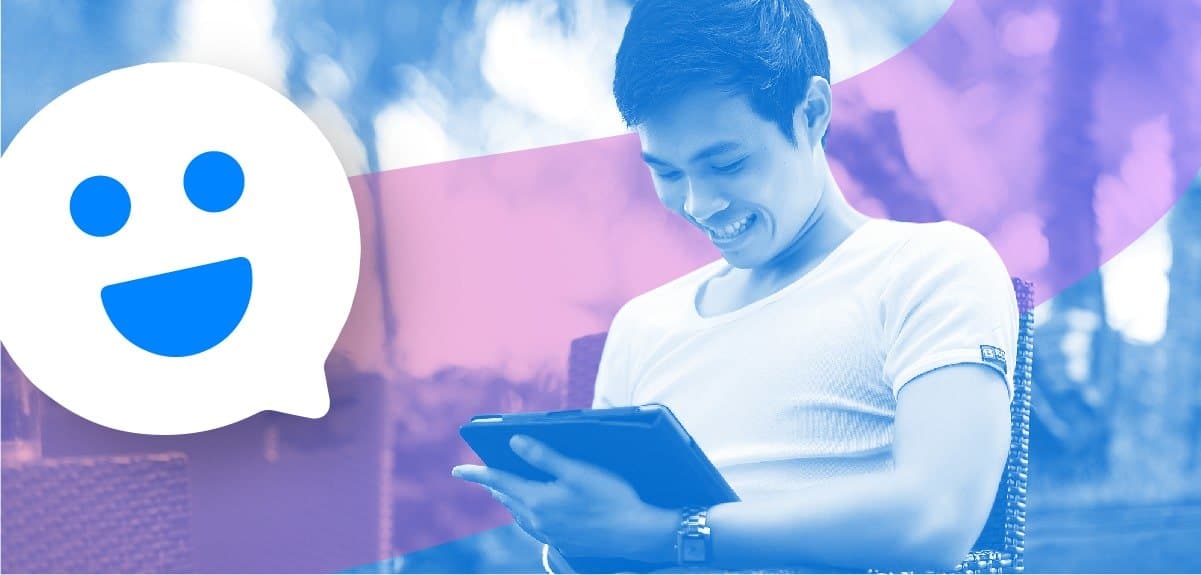 Names are important, and although it might not be at the top of your marketing to-do list, your Messenger chatbot needs a name.
Giving your chatbot a name can help humanize it, making people more likely to interact — and it can even help internally, helping your chatbot feel like part of the team. But don't just flip through a baby name book and choose something at random: This is a golden opportunity to reinforce your branding with bot names.
Check out these tips to help choose your Messenger bot name strategically.
#1. Simple Equals Memorable
Everyone knows the names Alexa and Siri thanks to Amazon and Apple — and not only do people know the names, they know the functions of these bots, making "Ask Siri" a common phrase. Alexa and Siri are both simple and straightforward names, easy to remember and easy to say. Choose a similar basic-but-timeless name for your own chatbot. Human names normalize the conversational interface that occurs between a user and a custom bot. Having a human conversation with a bot isn't the same as live chat, but it's one step closer.
#2. Achieve Alliteration
Another catchy way to help people remember your bot name is through alliteration. Creating a bot name that lines up with your brand name can help your customers and leads remember both (after all, there's a reason alliteration is commonly used as a memorization tactic for students). Try something like Annie the Anthropologie Bot or NikeNick.
#3. Give Your Bot A Personality
Choose a personality for your bot, essentially creating a character, and name it accordingly. Do you have an outdoorsy brand? Make a Messenger bot that's an outdoorswoman and name her something like Fern or Scout. For a haute couture brand, Charles or Isadora might fit the bill, helping give the bot a unique personality that's in line with your brand. (You can also have fun with your bot's personality as you write out its chatbot message sequences. Isadora might have a habit of regularly exclaiming, "Ooh la la!")
#4. Use Its Role
Another way to name your Facebook Messenger bot is to base its name on its role. Your bot needs to do something and do it well so people can easily associate the chatbot name with the task.  Don't be too descriptive with a bot name — like "LearnKnittingBot" or "Information Person" — but don't be afraid to indulge in a little play on words. If you're a dental office, for instance, maybe you can call your bot Dr. Cole Gate or Dr. Silvertooth; a health chatbot that books appointments at an eye doctor could be named Iris.  Have a banking chatbot? Maybe Mr. Cents might work just fine to inspire customer engagement.
#5. Be Gender Neutral
Thirty-six percent of users prefer a "female" bot, but about half don't care if it's male or female. Regardless, giving your Messenger bot a gender-neutral name can help people relate to your chatbot better by giving the bot its own identity in their heads. Choose names such as "Bailey," a customer service horse who answers questions about your Western apparel store. So long as your bot answers user questions, it's best not to overthink it.
#6. Be Punny
Use puns as bot names to catch somebody's eye and create customer engagement. Does your company sell or repair sailboats? Call your Messenger bot the Row-bot. Puns might make eyes roll, but they're memorable and cute, so don't be afraid to tap into your humorous side as you try to think of the perfect name for your Messenger bot.
#7. Don't Call Yourself The Best
Stay away from including any words such as "best," "genius," or "clever" in your chatbot's name. Bots are programmed by people, and all of us are only human — so if anything goes wrong with your chatbot sequences, customers might not appreciate the irony. People want to know the answer to their customer service question comes from a place of authority, but don't go overboard.
#8. Choose Your Wording Carefully
You don't want to offend anybody with your Messenger bot name, so stay away from any controversial topics; keep things light and fun — especially in your bot CTA's. Avoid reinforcing harmful stereotypes when coming up with chatbot name ideas and don't use slang terms unless you know for sure what they mean to your target audience.
Here's an example of what not to do:
This mattress ad showed a cartoon of Malala Yousafzai, a 14-year-old education advocate who was shot by the Taliban, to promote the "bounce back" of their mattresses. The ad was incredibly insensitive and out of line. As you think of a name and personality for your bot, use common sense and be a nice person, and make your Messenger bot be a nice bot with a good name.
#9. Use Your Branding
Tie your chatbot name in with the branding you already have. Does the logo of your fashion brand include a doodle of a stylish woman with a chignon and tilted sunhat? Why not combine her with your bot, making them into the same character? If you already have a good thing going, there's no point in creating something completely new for your Messenger bot — instead, look for ways to seamlessly integrate your bot with any pre-existing marketing or branding strategies.
#10. Double Check You're Unique
Once you've zeroed in on a name you like, do some Internet research to make sure that name is not being used anywhere else. Don't use a brand name that you don't own (earlier we mentioned NikeNick, but unless you work for Nike, that won't fly). Be unique and creative to help your Messenger bot stand out and to avoid any copyright conflicts down the road. Try to be as unique and memorable as possible, even down to your welcome message. After all, no one wants to speak to a carbon-copy digital assistant — they want a fresh, new experience that has at least a dash of character and branding.
#11. Use A Test Group
Finally, before sending your Messenger bot out into the world after going through chatbot name ideas, run it by a test group. You might think you've landed on a hilarious pun or an awesome name, but humor is subjective, so get a second (and third, and fourth) opinion before definitely deciding on a name. That way, you'll know your Messenger bot name and is ready to go. Test groups can also help you determine how the name comes across in different cultures and to different people, making sure you're not unintentionally alienating or offending anyone before virtual conversations begin.
Choosing a chatbot name might seem like a big job, but with the right approach, you can get it done — and you might even find that it's a lot of fun!
The contents of this blog were independently prepared and are for informational purposes only. The opinions expressed are those of the author and do not necessarily reflect the views of ManyChat or any other party. Individual results may vary.