Join the #ManyChallenge and Get 10K SMS and 100K Email Free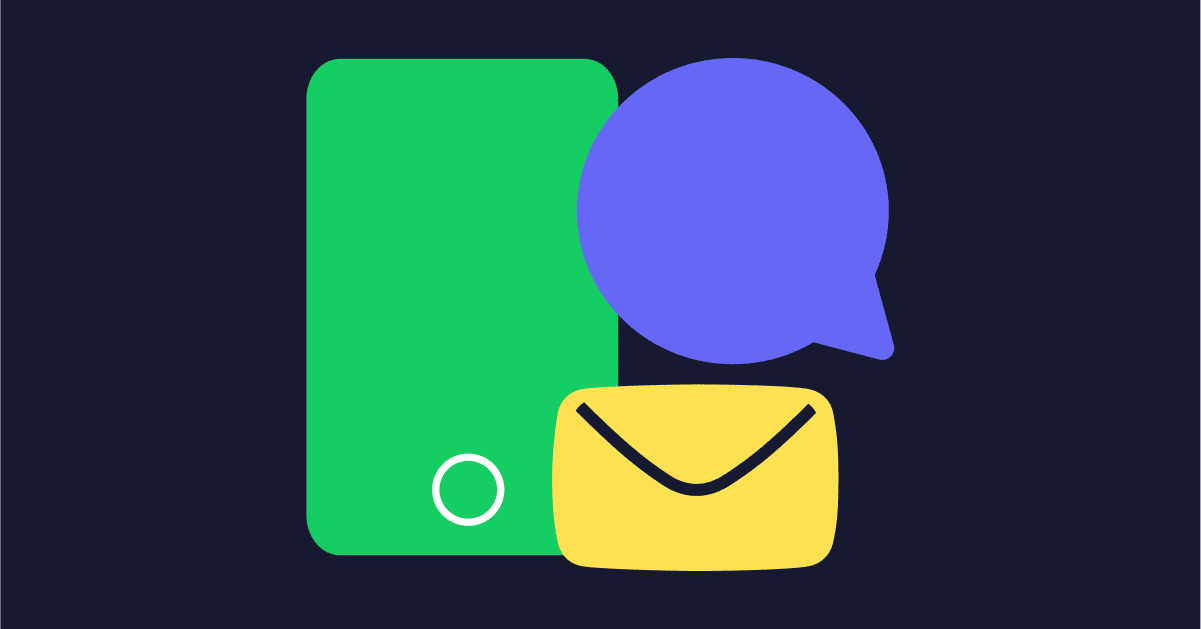 Whether you've already started your omnichannel journey or have been thinking about adding our SMS and Email channels to your marketing strategy, ManChat wants to propel your holiday sales to new heights.
That's why we're giving away 10,000 free SMS and 100,000 free Emails to active Pro users when you join the #ManyChallenge and seize the holiday season!
You read that right.
ManyChat is challenging YOU to take advantage of free SMS and Email messages to try an omnichannel approach to your marketing strategy this holiday season.
Drive more sales and engage more customers by going omnichannel with Messenger, SMS, and Email to reach customers on the right channel, at the right time — at no cost to you.

Got growth? SMS and Email are the newest interactive ways to engage with your customers. They're also growing at an explosive rate.
ManyChat's SMS channel has grown 6x since last year alone, with millions of text messages being sent monthly. Our Email channel has been even hotter, with 11x growth in emails sent monthly and more than 20x growth in email subscribers so far in 2020.
We're not done growing, and neither are you. At ManyChat, we want to enable businesses like yours to grow like never before by taking advantage of everything omnichannel marketing has to offer.
What are you waiting for? The holidays are just around the corner! Give your business the gift of growth.
Don't miss your chance to send 10K free SMS and 100K free Email by joining the #ManyChallenge today!

Share Your Success Stories
We always love to hear from you to learn how you're using ManyChat to grow your business.

For the #ManyChallenge, we encourage you to share your success stories through your social media accounts and in the ManyChat Facebook Community. Exchange ideas and inspire other members of our growing community to start their journeys towards omnichannel marketing success.
We'll feature a few of our favorite #ManyChallenge posts on our blog and in the community. Don't be shy!
The #ManyChallenge Promotion Details
What are we giving away?
ManyChat is giving away 10K free SMS to all Pro accounts with US or Canada phone numbers and 100K free Emails to all Pro accounts worldwide.

Pro accounts need to be active on October 6, 2020 in order to be eligible for these credits. If you're an active Pro account user but do not have your SMS or Email channels enabled, your credits will appear once you opt-in to the promotion and enable those channels (SMS channels will need a valid US or Canada phone number).
Does this promotion expire?
Yes. All free SMS and Email credits will expire at 11:59PM on December, 31, 2020.

Don't wait until the last minute to get started on your omnichannel journey — the holidays will be here before you know it.
How do I get my free SMS and Email?
Enable SMS and Email channels for active Pro accounts
Click 'Get Free SMS & Email Now' to access promotion landing page
Verify your eligible active Pro accounts
Accept the Terms & Conditions
Get started on your omnichannel journey!
Disclaimer: This information is provided for educational purposes only and should not be relied upon as legal advice. Please always consult your own attorney before engaging in text marketing.
Terms and Conditions for the ManyChallenge, as governed by ManyChat's Terms of Service:
10,000 free SMS credits and 100,000 free Email credits per eligible Pro account.
All promotional SMS and Email credits received through the ManyChallenge will expire at 11:59 PM PST on December 31, 2020.
The respective Pro account must be active on October 6, 2020, in order to be eligible to receive free credits in the ManyChallenge.
Free SMS and Email credits can only be applied to each eligible Pro account once for the duration of the promotion.
SMS credits are available to active Pro accounts with US and Canada phone numbers only. New US and Canada phone numbers that are enabled on active Pro accounts during the promotion will be eligible to receive SMS credits.
Email credits are available to active Pro accounts worldwide.
Eligible Pro account users must opt-in for the challenge and enable the SMS and Email channels on their Pro account to receive free credits in the ManyChallenge.
ManyChat, Inc. reserves the right, in its sole discretion, to modify these Terms & Conditions to cancel, modify, terminate or suspend the ManyChallenge.
The contents of this blog were independently prepared and are for informational purposes only. The opinions expressed are those of the author and do not necessarily reflect the views of ManyChat or any other party. Individual results may vary.