5 Best Practices for Livestream Commerce in 2021 and Beyond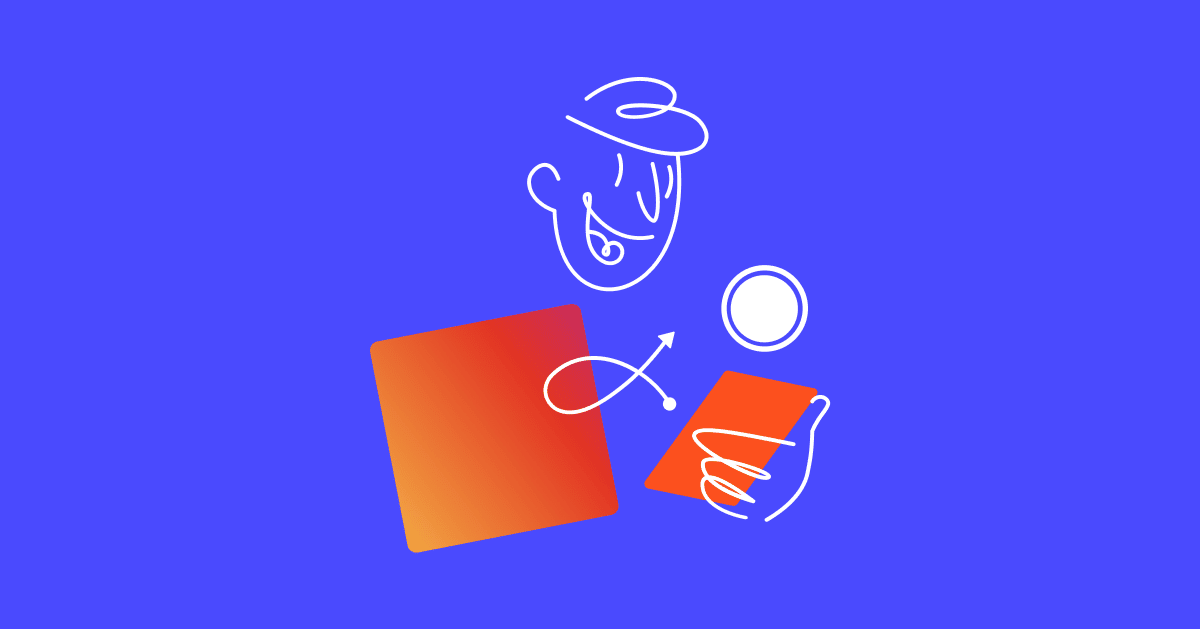 Few eCommerce trends have managed to change an entire approach to the industry, yet livestreaming has done just that.
In 2016, the retail giant Alibaba released Taobao Live in China, and its gross merchandise volume (GMV) has grown 150% every year for three straight years. Not only that but on Single's Day in 2020, the platform generated about $7.5 billion USD in the first 30 minutes of its pre-sales campaign. Coincidence? We think not.
This figure represents a 400% jump in retail sales compared to last year. While the Covid-19 pandemic would have been a factor, Taobao Live was also a major influence. The success of Taobao Live was the beginning of a now-trending style of online shopping — livestream commerce.
If you've never heard of it or you're eager to learn more, this guide will take you through the basics of what live commerce is and best practices for doing it yourself.
What is livestream commerce?
Live commerce (or livestream shopping) is a marketing strategy eCommerce stores, retailers, and influencers can use to sell, demonstrate, and answer questions about products in real time.
Online stores can host their own live shopping experiences. Amazon, for example, already has a live channel complete with shopping events — Amazon Live.
Thanks to an uptake in social commerce (shopping through social media) live shopping can also take place on social media platforms.
If you want to create a livestream event for your products or services, check out our recommended best practices to avoid making mistakes.
The top 5 best practices for livestream commerce
Remember that your goal is to create an appealing shopping customer experience. This is true no matter which demographic you cater to or which eCommerce platform you intend to use.
With that in mind, let's dive into these five best practices for live commerce.
1. Choose a good host
When Alibaba launched Taobao Live, it came as no surprise that some of the first people to adopt the format were key opinion leaders (KOLs).
These influencers were already blogging about products to their audiences. When they started using Taobao Live, they interacted with their fans by playing games and offering live giveaways that turned them into huge successes.
As a small business, however, you don't need to go out and try to hire a celebrity to host your livestream. If you have a super low budget, you or one of your employees can host the stream.
You could also try building partnerships with "micro-influencers" in your niche. These are social media influencers with roughly between 3,000 and 50,000 followers on social networks like TikTok, Instagram, and Facebook. They are a more cost-effective solution and also have a more engaged, trusting audience.
Give micro-influencers your products and ask them to livestream about ones they like. The result is similar to an Instagram Story (or a similar functionality on other platforms), except their audience can be in on the conversation.
2. Be authentic
If you engage in social media marketing, you know how important it is to be authentic. Customers want to be able to have honest conversations about products. For your brand to be "authentic," it needs to be genuine and reliable.
So how do you communicate that across through livestream commerce? First off, you don't need a huge QVC type studio. Live streaming from a phone is not only cheaper and easier, but it also comes across as more relatable to your audience.
Second, the very act of using live video content to talk about and demonstrate the product is a way to show authenticity. The key is not to be too sales-y. Customers want to be in control of their own purchasing decisions.
Even though you want to promote your product, be sure to address questions you get from your audience and interact with them in a meaningful way.
3. Livestream on multiple platforms at once
When it comes to livestream commerce, the last thing you want to do is accidentally ignore a portion of your customers. Say you decide to host your livestream on a Shopify store. You'll still want to stream on a few other platforms too.
Streaming on multiple platforms at the same time has a few obvious benefits:

Existing infrastructure: It might take several weeks or months to build a livestreaming capability for your online store. However, social media platforms are already equipped with this feature.

Greater visibility: Chances are, you have a few branded social media profiles. You'll find that each platform is more likely to have unique audiences because the same people don't follow you on every platform. Therefore, streaming to multiple platforms allows you to reach more of your existing customer base.
You'll need to use third-party services like Vimeo, Be.Live, and Restream to livestream on multiple platforms at once. All you'll need to do is connect all of your accounts; when you go live, they'll automatically start streaming all at once.
4. Plan content according to the target audience
Another best practice for live streaming commerce is tailoring your content to your audience. For example, culturally, Chinese consumers have shown they are willing to tune in to live content daily (from the likes of influencers such as the "Lipstick King").
However, since live commerce is still relatively new outside of China, it will take some time for consumers elsewhere to get used to it. Start small by scheduling live broadcasts about once a week to test the waters.
Other than frequency, you'll also want to consider the generation you're targeting when planning which platforms to use. For example, online media influences Gen Z and Millennials the most:
Furthermore, TikTok is more popular among Gen Z compared to other age groups, while Millennials make up Facebook's main demographic.
To sum up: if you're targeting younger generations, you'll want to make sure you're streaming on the platforms they're using the most.
5. Show your products in context
Our final best practice for small businesses looking to try out livestream commerce is to show your products in context. It's not enough to show what your new products look like; you also have to show them in use.
It's pretty simple for beauty and fashion brands to do this — just show off how different outfits look or how to apply certain products.
For products like food and drink that rely more on other senses, try to describe them to your audience. You could also take more of an entertainment route and demonstrate your products through tutorials and Q&A's.
The key is ensuring your potential customers know exactly how the product looks and works. More importantly, your livestream should show the customer how they'll benefit from buying your products.
Leverage Instagram Automation in your livestream
Now that you know some of the best practices are for livestream commerce, what's next? If your brand uses Instagram for your marketing, you could implement Instagram Automation.
Keyword automation
Instagram Automation by ManyChat can help you automate your sales funnel when customers watch your livestream. Try the popular Comments Growth Tool, which uses keyword automation to draw customers in.
The Comments Growth Tool works by identifying particular keywords in replies to your post, then executing an action flow you've set up. You can set it up to "like" your replies, respond to the comment, and send DMs.
The Comments Growth Tool has been used to turn Facebook Live into $90,000 in sales for service brands. However, there's nothing to say you can't use a similar strategy for an eCommerce business.
Here's how you can use this powerful tool in a livestream commerce strategy:
Schedule your livestream ahead of time using software like Be.Live.

Create a Comment Growth Tool flow that offers your customers a discount or similar reward in exchange for their information. Don't forget to add tags for segmentation.



Specify the keyword(s) that your bot will pick up in your replies, such as "eBook," "discount," or "freebie."

Connect your bot to your scheduled post and publish the flow.

Go live! Once your post is live, you'll be able to showcase your product and encourage viewers to comment with the keyword, which the bot will pick up on and respond to.

Once your livestream commerce session is over, don't forget to check your chatbot's performance. You can create a follow-up flow with more offers if its under 24 hours after someone interacted with your bot.
Using this strategy can help increase engagement during your livestream and add leads to your contact list — both of which serve to boost your bottom line even further.
Try livestream eCommerce today
Livestream commerce has proved immensely successful in China and is now making its way overseas. As a strategy, it has a low barrier to entry (you don't need much to start), and it's a great way for your brand to develop deeper customer relationships.
The simple best practices we've outlined in this post will help you establish a competitive edge in this emerging eCommerce tactic. You can take the strategy a step further with Instagram Automation by ManyChat and offer to engage with customers once the livestreams are over. By turning your livestreams into sales funnels, you can target customers wherever they are in their buying journey.
Start building your brand online with ManyChat + Instagram. Start free today.
The contents of this blog were independently prepared and are for informational purposes only. The opinions expressed are those of the author and do not necessarily reflect the views of ManyChat or any other party. Individual results may vary.