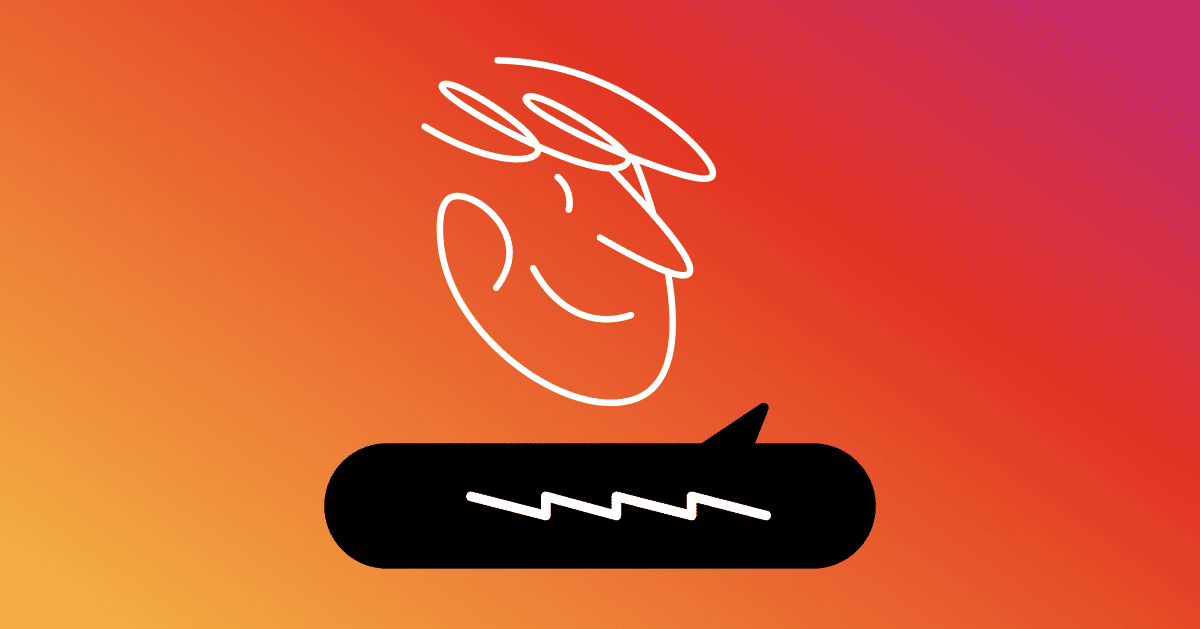 With more than a billion active monthly users, Instagram is a great place for brands and businesses to reach their target customers.
One feature brands can use to connect with their Instagram followers is through Direct Messages.
Users can already send private messages to the people, influencers, and businesses they're following on Instagram, but direct messages remain a relatively untapped goldmine of potential for brands.
Want to take advantage and turn your Instagram Direct Messages into a hotbed of conversation? In this guide, we'll share eight actionable ways to improve your Instagram message response rate.
What are Instagram messages?
Instagram direct messages are the social media platform's private messaging service. Often abbreviated to DM, direct messages are a way for Instagram users to communicate privately, away from public comment sections on grid posts.
Instagram reports that 150 million users chat with a business each month on the platform. Though much of this interaction is through comments, Direct Messages are a great way to reach your target audience, build strong relationships, and even generate sales.
The benefits of Instagram DMs for businesses
You can send links
One of the key benefits of speaking with customers and followers via direct message is that you're able to send links to your website. This is particularly useful on Instagram, where clickable links are not supported in standard feed posts or comments.
Opening conversations via DMs can help you drive qualified traffic to your site.
Plus, when combined with Instagram Automation, you can point people toward relevant content without having to be on hand to do it manually.
They allow you to be more personal
Social media is all about building a relationship and rapport with your target audience.
It can be difficult to please everyone with a generic post, but by involving your followers through private conversations in a DM, you can personalize the experience and provide more detail on products, services, or content they're interested in.
Address customer service questions
Instagram messages are a quick and easy way for consumers to get in touch with brands when they have questions. Using Instagram Automation, answer FAQs — such as stock availability or tracking an order — and give customers a real-time response.
Some 44% of consumers say good customer service sets a brand apart from its peers, so it's important to monitor your Instagram inbox and deal with customer service issues effectively.
Instagram DMs are more private
In addition to providing customer service, DMs are a great way to move potentially harmful conversations away from public eyes to a more private setting; and is an effective way to deal with complaints and answer negative feedback.
If a follower or customer raises an issue in a public post, try to steer them into a private discussion over messages.
Instagram suggests something simple such as, "Thank you for asking this question. Please check your DMs for our response."
7 ways to improve your Instagram message response rate
You know the benefits of Instagram messages, but if your inbox is nothing more than a dust bowl with the occasional tumbleweed note, you need to do something to turn it around, especially as your follower count increases.
Here are seven ways you can improve the response rate of your Instagram DMs.
1. Use Instagram Automation
Writing and responding to messages takes time, time you probably don't have.
By using Instagram Automation, put many of your Instagram DMs on autopilot, leaving you more time to focus on other social media marketing tasks.
For example, set up an automation that greets new followers and invites them to check out your profile or website. Or, create customized flows to answer FAQs and give people an immediate response to their DM.
You can also set up Quick Replies in Instagram, or use a more sophisticated tool like Instagram Automation by ManyChat to deliver automated responses to people messaging your business's Instagram profile.
2. Reply to DMs in a timely manner
When it comes to responding to messages to keep your customer's attention, time is of the essence. Some 40% of consumers expect brands to respond within an hour of reaching out via social media channels.
Make sure you regularly check your inbox and reply promptly, especially during business hours. For out of office hours, use automated responses to let your follower know you'll get back to them as soon as possible (and make sure you actually do!).
If the conversation reaches its natural conclusion, don't just forget about it. Try reaching out again in a couple of weeks. This can help keep leads warm and your brand top of mind.
3. Ask questions
One of the easiest ways to increase your Instagram DM response rate is to include questions in your message. By asking your followers a question, you're actively seeking a response to keep the conversation going, making users more likely to respond.
You can also use questions on Stories to drive higher Instagram engagement rates as a whole. Stickers, especially the Q&A and poll stickers, encourage your followers to respond to you via Direct Message.
Here's how we did this on ManyChat's Instagram profile:
Related post: How to Add "Swipe Up" Links to An Instagram Story
4. Use a call to action
The whole point of messaging followers on Instagram as a business is to spark some kind of action. But you can't expect people to do the thing you want them to do without asking. So, tell them what you want them to do, by including a call to action (CTA).
And, when possible, personalize your CTA. If you're speaking with a customer about a product that's out of stock, for example, recommend similar ones they're also likely to be interested in. This type of personalized CTA performs 220% better than generic ones.
5. Offer something in return
The best way to get a response from your Instagram DM is to provide value. Share an Instagram post to your business's feed that entices people to start a conversation. This could include:
Free content (like an e-book).
A free product sample.
A free trial for your service or software.
When people reach out via Instagram DM to claim the offer, automate a response to deliver the freebie immediately.
This is a great way to provide a mutually-beneficial interaction. The follower gets something from you (ideally something that convinces them of your value and builds their trust), and your business gets to keep the conversation going.
6. Use Instagram Stories effectively
Did you know that 500 million people interact with Instagram Stories every day? It's one of Instagram's most popular features for both users and brands.
The great thing about Stories is that they allow users to quickly reply or react, which shows up as a message in the brand's inbox. In fact, 20% of Instagram Stories generate at least one DM in response.
Use this data to increase your Instagram Messenger response rate. Make your Stories engaging and entertaining, with the goal of sparking a conversation with your followers, like Sculpt Activewear did by using the Q&A sticker to encourage engagement:
If your users like something (or don't), find it funny, or share it, reach out with a simple message to find out more about them and their response. It's a great conversation starter!
7. Rely on Instagram Insights
Instagram has a built-in analytics feature that allows you to see which content performs best with your audience. (Note that you'll need to convert a personal account into a business account to see these insights, if you haven't already.)
While you can't see much detail about the conversations you're having in DMs, the Insights feature spots themes and understands the type of content that resonates best with your audience.
Let's put that into practice and say your Instagram Insights show the following content has the highest engagement rates:
Reposted content from influencers.
Image carousels that announce new products.
It's pretty safe to say that your Instagram content strategy should focus on these two top-performing themes of influencer marketing and new product releases. Use this information to fuel your Instagram DMs by creating similar offers, such as, "Reply to this Story and we'll send you a video of a famous beauty blogger using our new products!"
Start automating your Instagram DMs today
There's no doubt that Instagram DMs offer huge potential for businesses. Whether you're using them to boost your engagement rate or move followers through your funnel, don't ignore that little paper airplane at the top right of the Instagram app.
Just remember to respond to Instagram DMs tastefully and ethically. You want to build relationships with your Instagram users, not frustrate them. Always use your human brain to think what a follower really wants in response to their DM — even if you use Automation to deliver it.
Ready to send instant responses to people messaging your Instagram account? Instagram Automation by ManyChat launches soon.
The contents of this blog were independently prepared and are for informational purposes only. The opinions expressed are those of the author and do not necessarily reflect the views of ManyChat or any other party. Individual results may vary.