How to Increase Your Customer Lifetime Value With ManyChat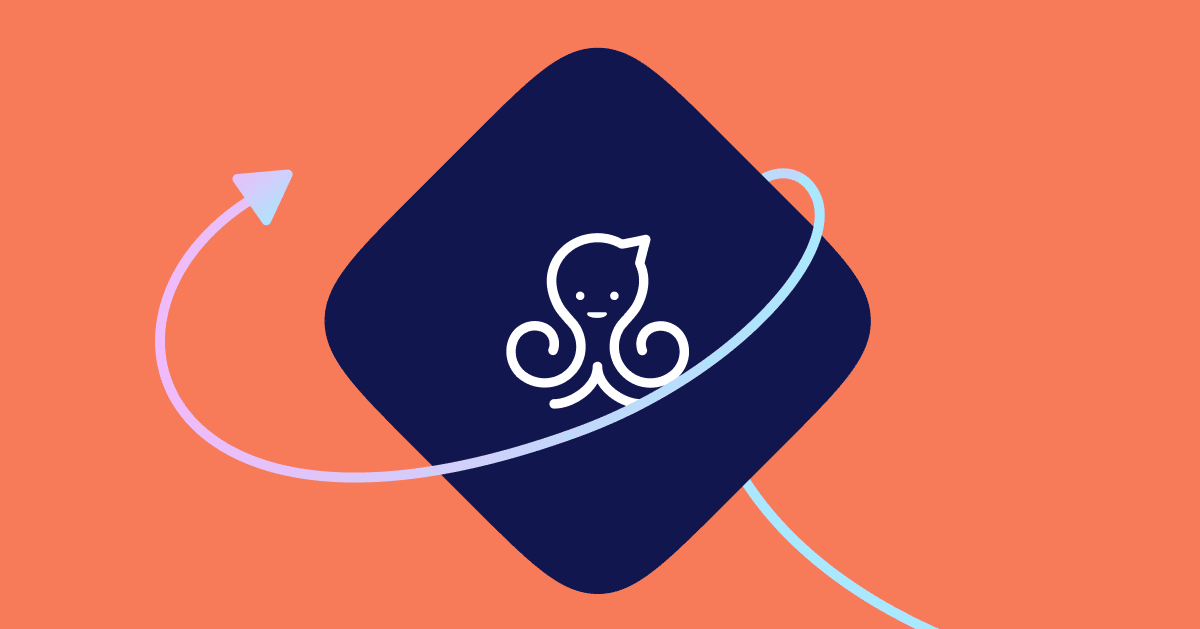 One of the most critical metrics for your business to measure is customer lifetime value (CLTV or CLV). This key performance indicator (KPI) provides a realistic picture of how much a customer is, for lack of a better word, "worth" to your business.
Positive interactions are critical to boosting customer value metrics and ensuring that your brand stays relevant. Here's how you can use a chatbot to increase your customer lifetime value — one of the most important KPIs for sustaining and growing your business.
The importance of customer lifetime value (CLTV)
Customer lifetime value is one way to quantify the growth potential of your business.
This metric can help you make informed, strategic decisions about your customer acquisition and engagement strategies. Companies often use CLTV metrics to figure out what they can afford to spend on marketing.
Your customer acquisition cost (CAC) to LTV ratio will help you determine what to spend on growth marketing campaigns. Once you've determined the ratio for your company, you can confidently launch and scale a paid advertising program that aligns with your organization's profit and revenue goals.
For instance, if you spend $5 to acquire a customer and the expected LTV is $25, you'll learn $20 in profit over the course of their relationship with you. To learn more about the math behind CLTV, take a look at the video below:
The challenge with measuring customer lifetime value is that you're reducing complex human interactions into a number. For instance, your data might lead you to forecast that person X will spend Y dollars over Z years. But what if a competitor enters the market? Or person X changes his preferences, and his interest in your product suddenly drops off?
Despite its limitations in calculating future returns, it's still a very helpful metric, and brands should invest in staying relevant and top of mind to boost it.
The link between CLTV and chatbots
Chatbots can help increase positive interactions between companies and their audiences. These positive interactions give your brand a reputation for delivering excellent customer service, which is known to increase loyalty and engagement (both of which are key indicators of higher CLTV).
The bar for great customer experience is high. Companies are under pressure to deliver high-quality service at record speeds. Today's shoppers expect instant answers to their questions, with 90% rating an immediate response as "important or very important" when they have a customer service concern.
But the vast majority of business owners don't have the resources to employ large customer experience teams. In environments like this, chatbots help eCommerce stores, agencies, and marketing teams seeking creative and substantive ways to converse with their customers. Here are some stats to help illustrate the value of a well-thought-out chatbot strategy:
Chatbots can add value to your business by handling customers' frustrations immediately. No longer burdened with this responsibility, your employees can focus on problem-solving and performing more creative work.
Strategies to Try with ManyChat
With ManyChat, you can create fun and engaging conversational experiences without the need for a human to provide the dialogue. Here are a few example chatbot flows that you can apply to your business.
Remarket to shopping cart abandoners
Shopping cart abandonment is a major challenge for eCommerce companies. One study found that shoppers abandon 88.05% of all online shopping orders. Optimizely, a company specializing in solving conversion optimization challenges, has identified 10 reasons why shoppers don't complete their checkout funnels. Here are a few of the most notable:
Lack of trust.

People may not be comfortable with sharing their credit card information online.

High shipping costs.

Shoppers may experience sticker shock when they see the final price including shipping.

Complexity.

If a checkout flow is too time consuming or difficult, they'll give up on making a purchase.

Just browsing.

Some shoppers are just window shopping and are not interested in making a purchase.

Lack of payment options.

People may lack access to their preferred payment methods — such as PayPal or American Express — at checkout.

High product cost.

Shoppers may be comparing prices between stores.

Technical problems.

Glitches may hold people back from completing their purchases.
A chatbot can lure people back to the carts that they've abandoned. You can use ManyChat to remind customers of items they neglected to purchase — using a coupon or promotional discount as an incentive, if you so choose.
ManyChat offers a template that you can use to set up your shopping cart abandonment workflow. Good luck!
Provide a glimpse behind the scenes
According to the Edelman Trust Barometer, consumers are holding brands to higher standards as the pandemic grinds on. An estimated 78% percent of respondents expect businesses to protect employees and the local community. Additional research from Edelman found that the majority of Americans expect brands to speak out against racial injustice.
It's more important than ever before for brands to be transparent and authentic about their values. Furthermore, customers know talk is cheap. Companies need to "walk the walk" by making decisions that prioritize human interest. Brand values are a crucial part of building customer loyalty.
A chatbot can help your team provide such behind-the-scenes transparency. This "about us" chatbot template from ManyChat can help you get up and running with your own program. The conversation flow takes audiences through a relationship-building process using pictures, texts, texts, and interesting questions. At the end of the discussion, shoppers can schedule a meeting to learn more.
Share interesting content
A content publishing strategy can help your company remain top of mind. By sharing valuable resources, people have a reason to keep visiting your website — even if the timing isn't right for making a purchase right then.
Using a chatbot, you can efficiently share your content with your audience. This recipe sharing template can help you set up a basic strategy. You can also learn how ManyChat builds its email list using its blog content (scroll down to the bottom of the article).
Increasing your CLTV can also help your business
Remember that a growth tool is only as high-performing as its underlying marketing and customer experience strategy. One way to win over your audience is by delivering a helpful and uplifting experience. A chatbot can help your audience feel good.
Happy shoppers are more likely to become loyal customers and are also valuable vehicles for further customer acquisition. Positive experiences inspire recommendations on social media channels like Facebook and Twitter. In this way, a messenger bot has the potential to amplify your growth.
You'll also gain valuable insights by launching a chatbot and listening to customer questions and concerns. Its two-way dialogue can help your business build a better user experience.
Use chatbots to offer reminders, illustrate your business's value, and share interesting content.
With ManyChat, you'll be able to scale meaningful conversations with customers, optimizing their CLTV and providing a better user experience at the same time.
Level up your brand communications with a chatbot. Sign up for a free trial with ManyChat.
The contents of this blog were independently prepared and are for informational purposes only. The opinions expressed are those of the author and do not necessarily reflect the views of ManyChat or any other party. Individual results may vary.